Deck of Scarlet is a brand new makeup subscription from the same company behind Scentbird. Every other month, you'll receive a brand new makeup palette inspired by the looks of your favorite YouTubers and Instagrammers.
I love the chic look of the packaging.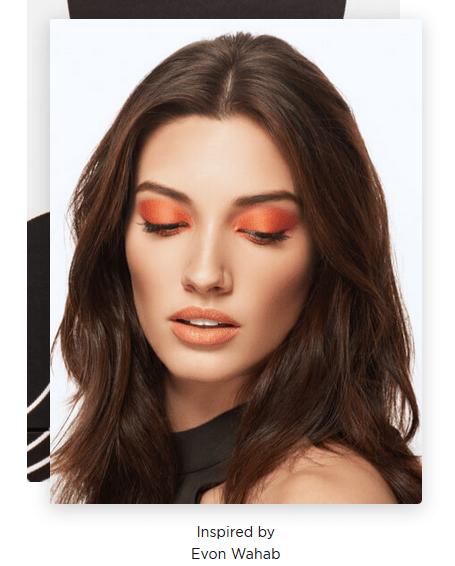 The Artist-in-Chief for this season is Evon Wahab.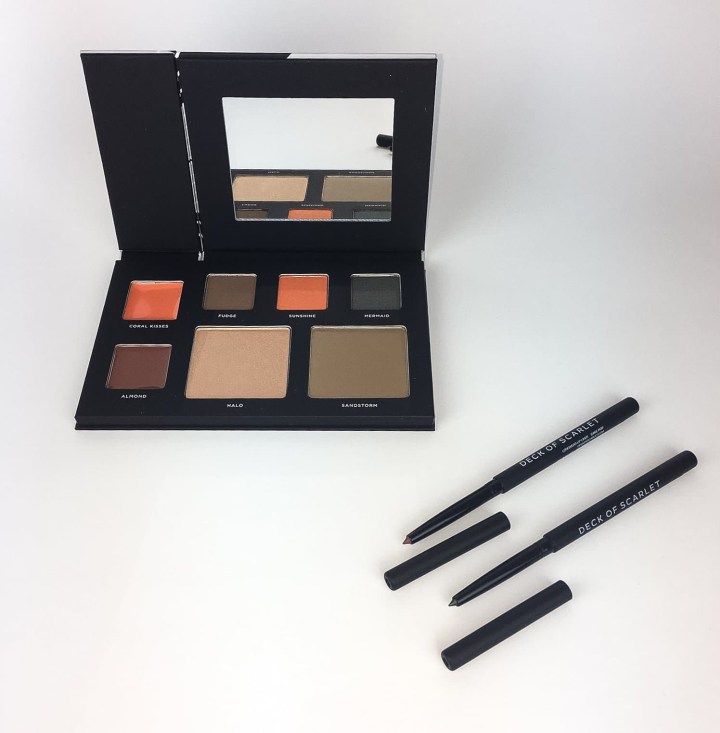 Everything in the box!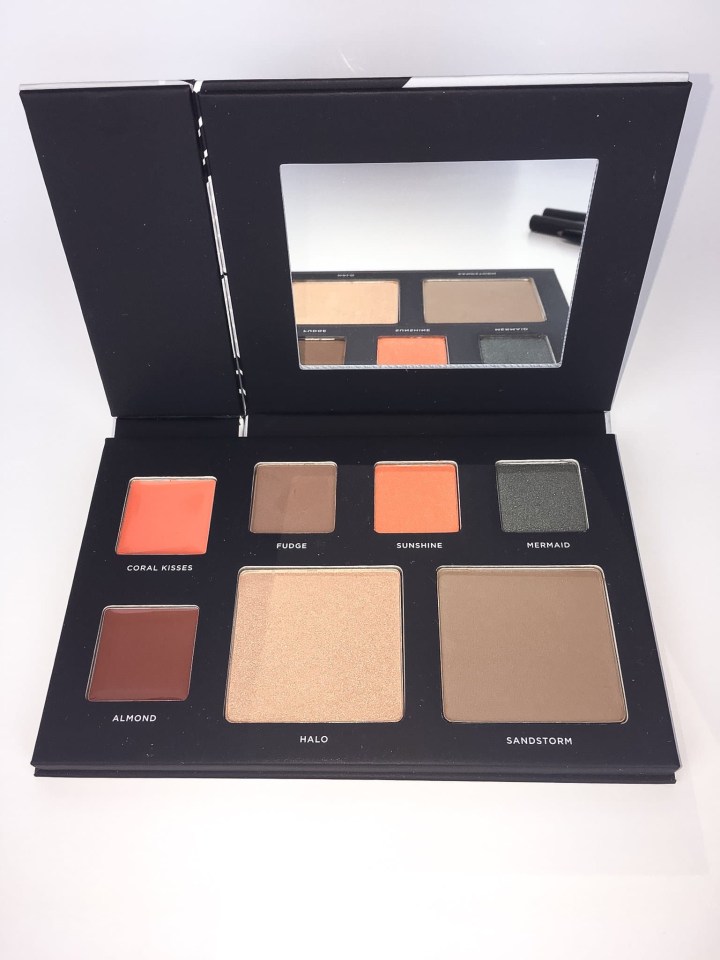 The packaging is wrapped thick paperboard, like many non-metal or non-plastic palettes. The flap has magnets, so it closes up neatly when you're not using it. And the duo-flap design will ensure your powder never ends up in your cream products.
Each palette comes with 2 lip colors, 3 eye colors, 2 cheek colors. You also get 1 eye pencil and 1 lip pencil. And a nice large mirror! I liked how appropriately sized everything is.
On the left side: Coral Kisses (top), Almond (bottom) Lip Glosses
Top Row of Shadows, Left to Right: Fudge, Sunshine, Mermaid
Bottom Right: Halo Highlighter (in middle of palette), Sandstorm Bronzer (on right)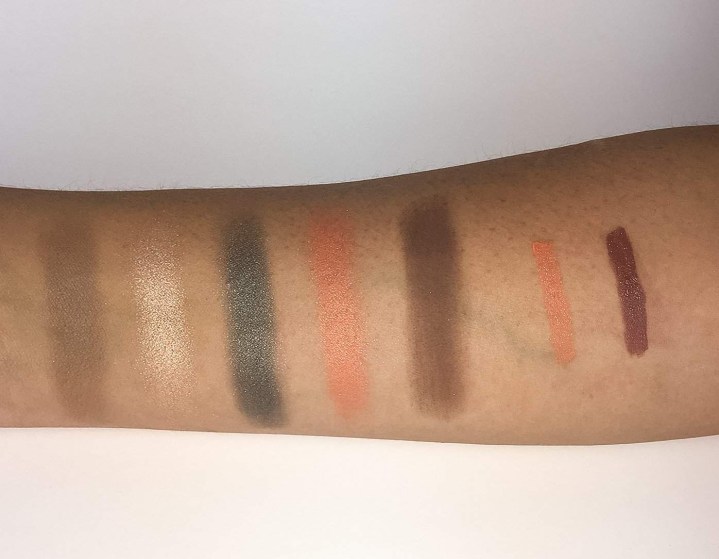 Here are the swatches: Sandstorm, Halo, Mermaid, Sunshine, Fudge, Coral Kisses, and Almond.
The glosses are pretty, but they were also soft. I would like to see these formulas a bit harder in the future! The matte bronzer was great, and the Halo highlighter was super pretty!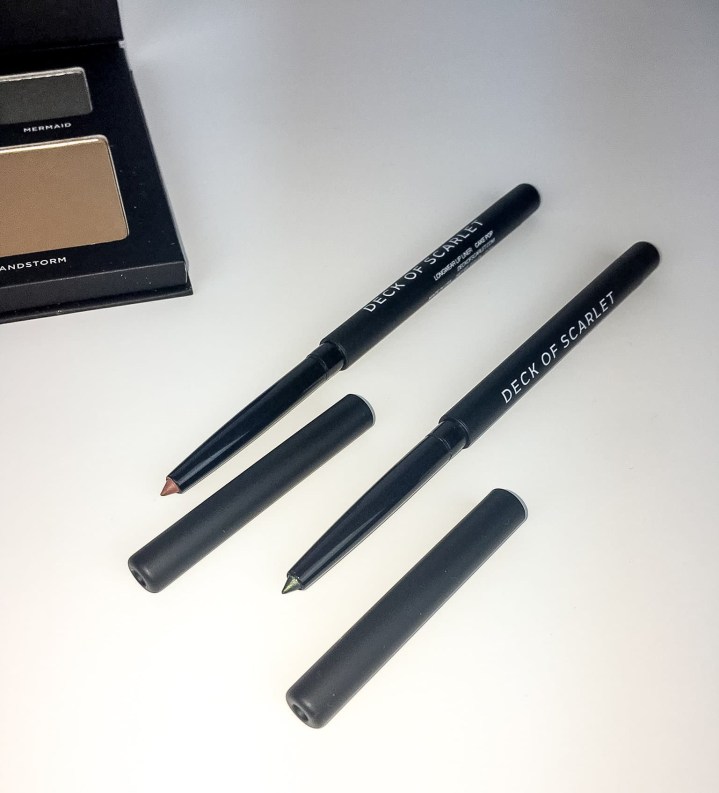 Cake Pop Lip Liner – The perfect mahogany shade for everyday wear. This shade matches the lip gloss shade Almond.
Chameleon Eyeliner – This creamy emerald green shade goes well with the eye shadow on the palette.
These have built-in sharpeners.
This box was all about bright colors, perfect nudes, and charred-greens. Great for creating the perfect looks for spring – and even all year round, since you can mix and match everything. Deck of Scarlet is also a good subscription if you want to update your make up stash bimonthly! These shades were a bit intense when I first opened them, but they have been fun to play around with.
Did you try out Deck of Scarlet? What did you think of this new subscription?