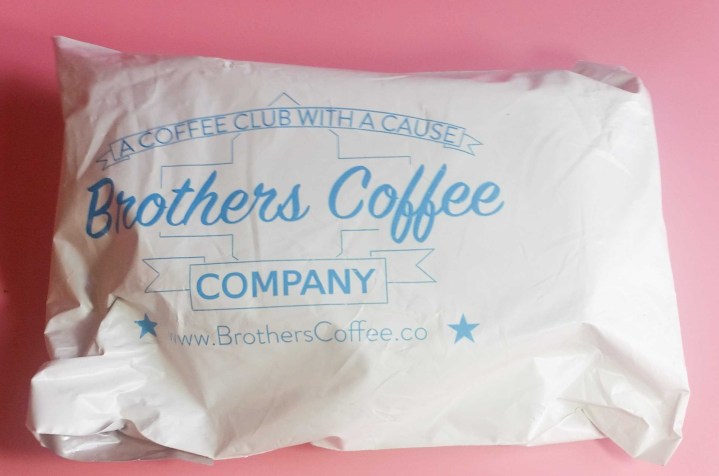 Brothers Coffee Company is a monthly coffee subscription box with a twist. Brothers Coffee Company is "a coffee club with a cause"! Two of my favorite things are coffee and causes… and Brothers combines them both! Subscriptions start at $18/month for one bag of beans. Multiple bag subscriptions are also offered.
Here's the information card for April. Brothers Coffee Company promises "top tier ethically sourced coffee from a new roaster every month." This month, the selected roaster is The Roasterie.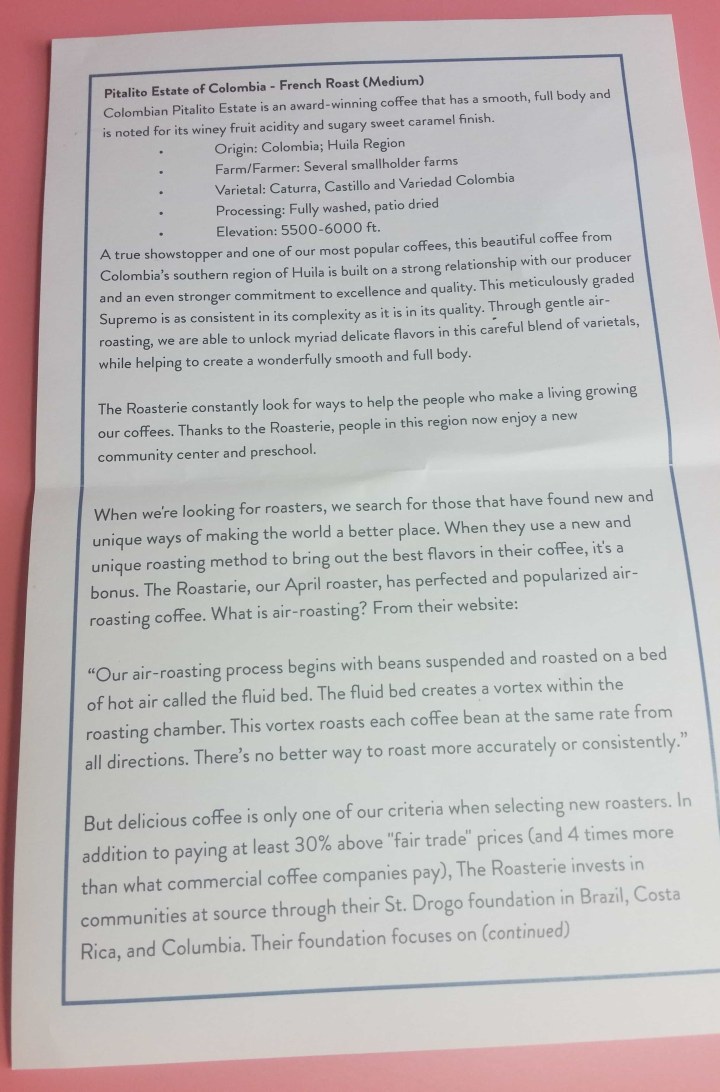 Here's a picture of the inside of the information card. There is just so much to love about this information card and Brothers Coffee Company. I'm an information junkie… and I've never had a coffee subscription box give me as much information as Brothers! Tasting notes! Details on the region and the farms! Explanation of roasting! And, best of all, a description of what this particular roaster is doing to make the world a better place. The Roasterie not only pays above fair trade prices, but also invests in the communities where their coffee is grown, for example, by funding a community center and preschool.
Here's a picture of the front of my bag of coffee. Colombian Pitalito Estate French Roast… plus some additional tasting notes. (The shiny packaging is super cool to look at but is not the best for photographing!)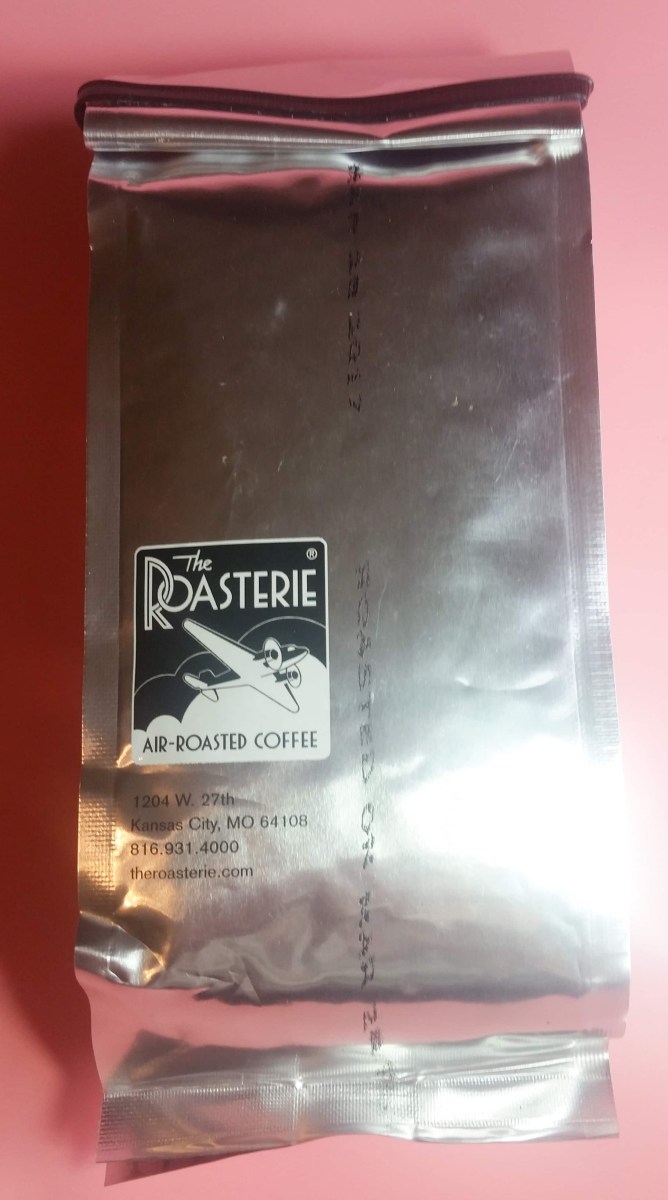 The back of the package displays a roasting date for the coffee and a little more information about The Roasterie.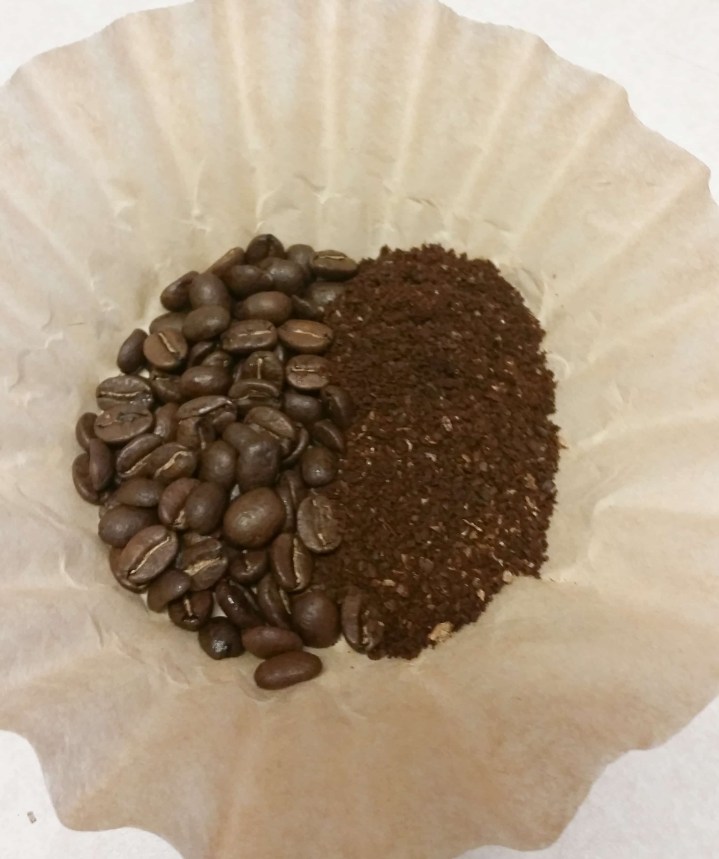 And finally, here's a picture of the coffee – whole bean and after grinding! I love French Roast coffee. I love most Colombian coffee. And I really enjoyed this coffee from The Roasterie. A nice complex coffee, rich with a hint of sweet notes. Definitely one of my favorite coffees so far from Brothers Coffee Company.
Brothers Coffee Company is fantastic. The various coffees they've selected have been spot on and I am thrilled that I am not only learning about new varieties and roasts of coffee, but also supporting companies that are making the world a better place. Brothers Coffee Company does a great job of pairing two of my favorites — coffee & causes. If you like these things too, you should try Brothers Coffee Company!
Visit Brothers Coffee Company to subscribe or find out more!