This month Target brought back the Target Baby Box! With a sale price of $5 it was available only for a few hours – this box sold out quickly. The last and first time this box was available was in October – it's not a subscription and you must purchase it when it comes out!
The last and first time this box was available was in October – it's not a subscription and you must purchase it (quickly) when it comes out! Sign up for the daily or weekly newsletter or…
Notify Me about Target Baby Box
click on the box for notifications so you never miss another Target Baby Box! You'll get email notifications when we post about it.
We've hand-picked products to help you discover solutions to care for your little one. This super-cute box has a bit of everything – from skin care to wipes to laundry detergent strips. There's even a little something for you. If you love the samples as much as we do, find the full-size version at Target.com/BabyBox.
The information card gives brief details on each item, and there's a $10 off $50 coupon too.
This little box was adorable with a gold lid with gold and white swiss dot pattern on the bottom and packed full!
Everything in the box – 7 sample/travel sizes + 1 full size item.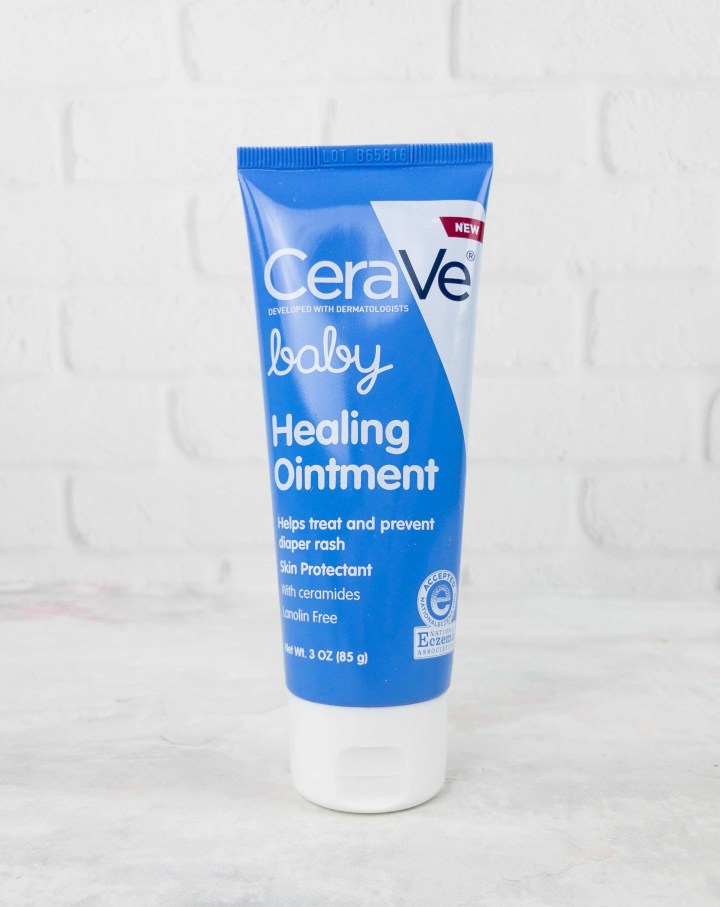 CeraVe Baby Healing Ointment ($10.49) This lanolin-free petroleum-based ointment is free of parabens, sulfates, and fragrances., plus it includes ceramides to help lock in moisture.
This ointment contains ingredients I wouldn't normally use on a baby, but diaper rash is really quite a different story. It's painful and can cause a lot of problems, so we'll use what we have to! Unlike regular diaper creams it can't double as a sunscreen (you'll have to ask my husband about that one) so if you ended up with a lot, it would probably be good for outdoor chafing protection for adults too.

Raw Sugar Vanilla Bean + Sugar Natural Body Wash (56¢) This was included in the box as a bonus for you, and it smells so delightful! I love vanilla anything and this a luxurious clean product that's made from a natural coconut and plant-based blend.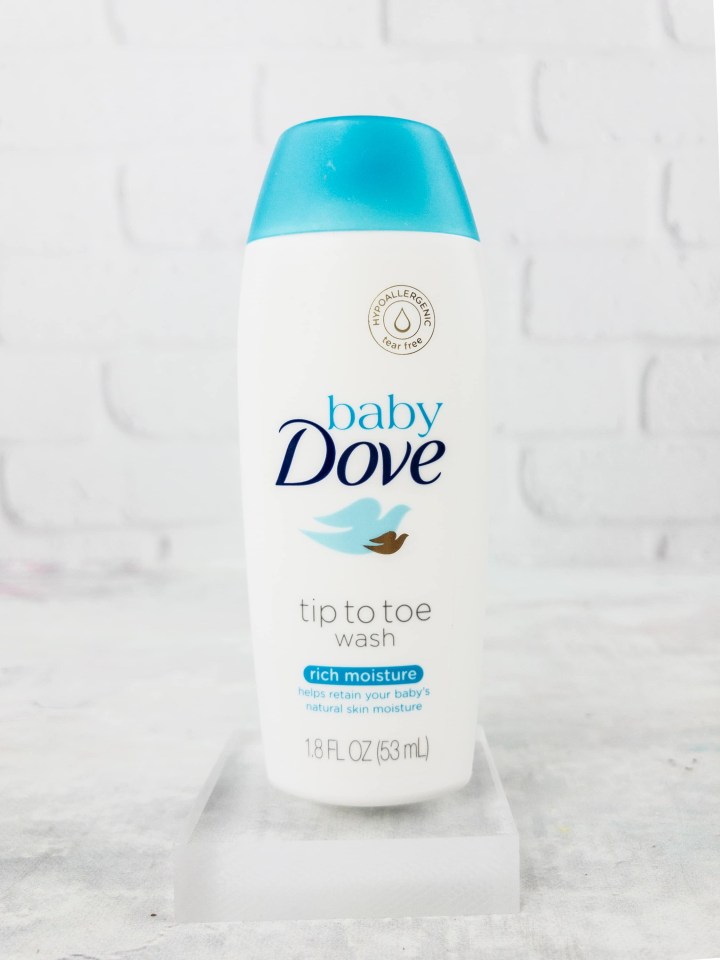 Baby Dove Rich Moisture Tip to Toe Wash ($0.83) I think this smells exactly like regular Dove products, but perhaps a bit lighter. I'd be interested in trying the unfragranced version for sure. This gentle formula lathers up nicely and provides cleaning anywhere your baby needs it – which is all over.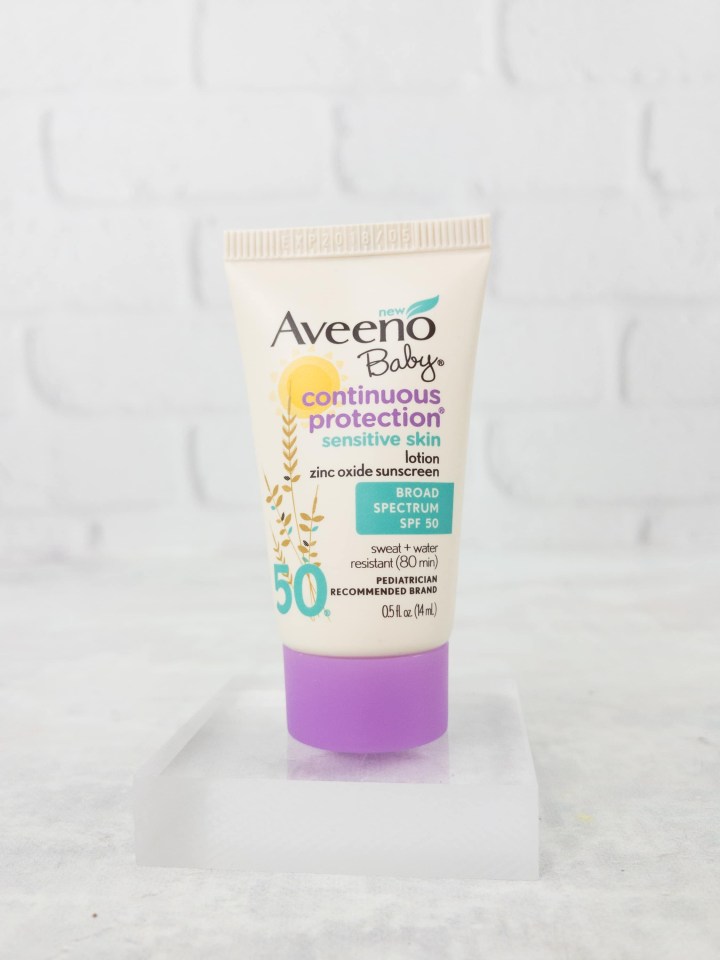 Aveeno Baby Continuous Protection Sensitive Skin Lotion Zinc Oxide Sunscreen SPF 50 ($1.83) Sweat & water resistant zinc oxide sunscreen lotion – I loved that this was relatively easy to rub in, unlike a cream. It dries off silky matte and doesn't use any chemical sunscreens – just 21.6% zinc. This is perfect for us, and I'm thrilled that I can find it at Target. It's free of dyes, parabens, phthalates, and fragrance.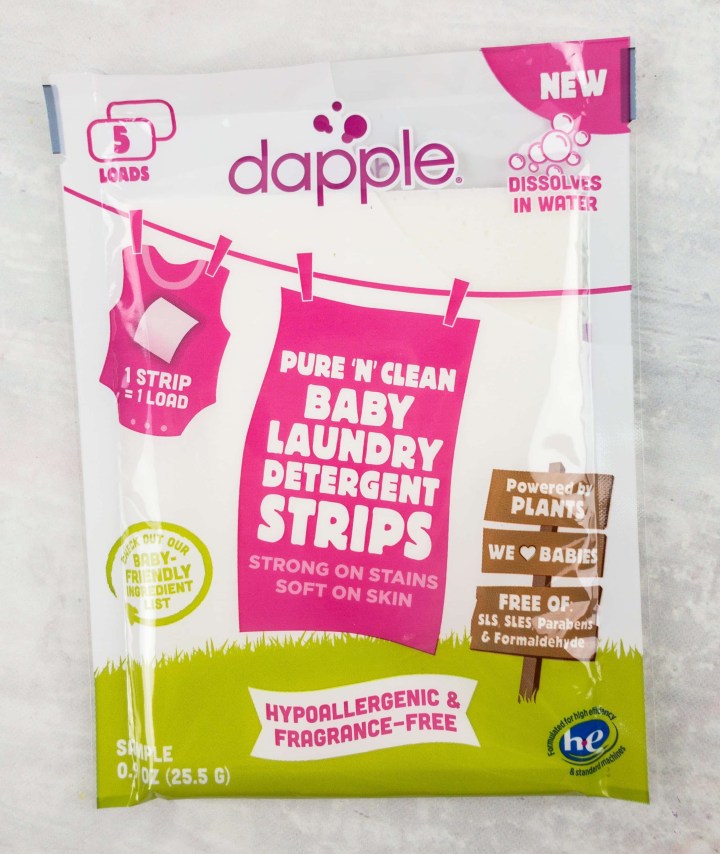 Dapple Baby Laundry Detergent Strips ($1.56) This is one of the more unusual products I've seen – but super earth friendly because it's not shipping a bunch of water around. It's free of SLS, SLES, parabens, and formaldehyde and the laundry detergent is contained in cornstarch strips.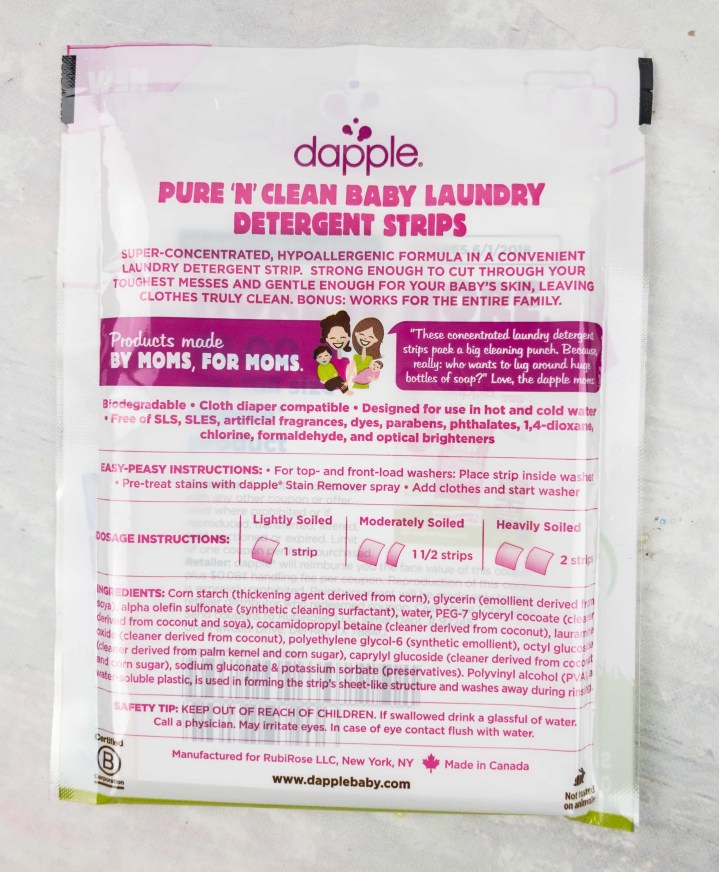 The only downside is you need 2 strips for heavily soiled laundry.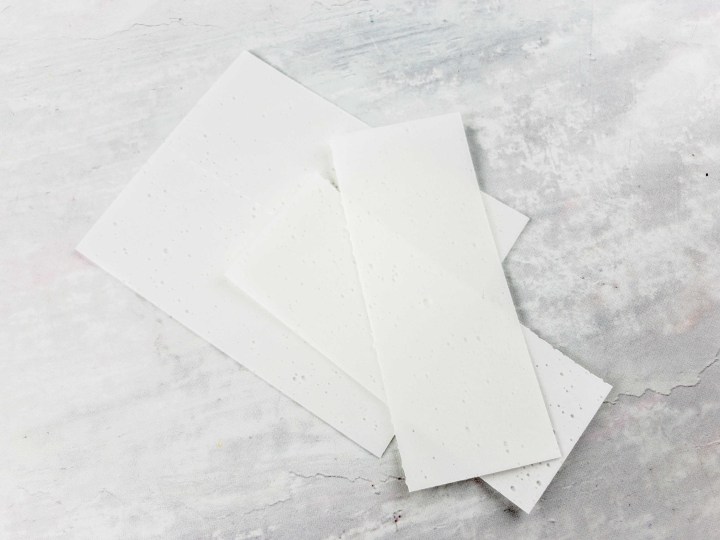 Our laundry is always heavily soiled, so we'll need 2 strips. But honestly? I'm saving them for travel. Genius.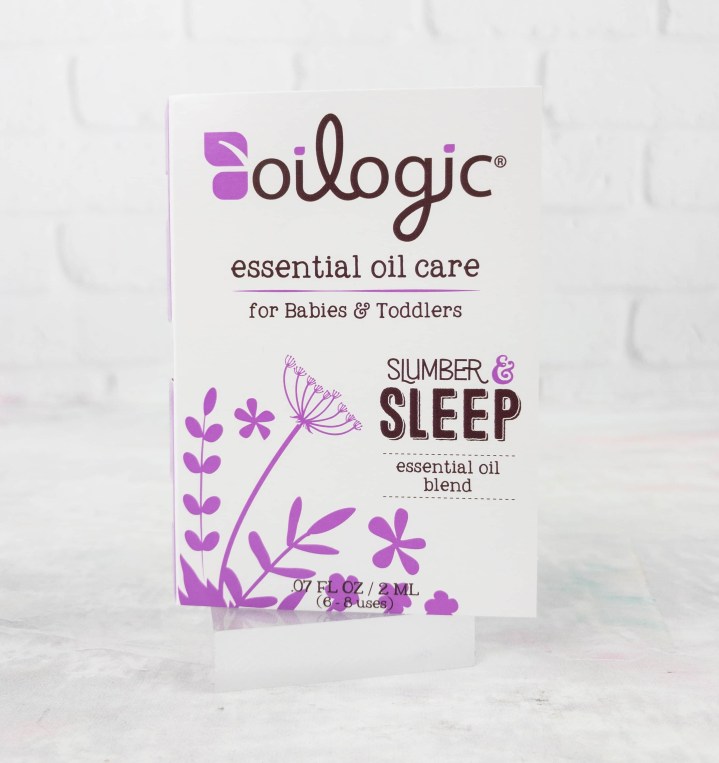 Oilogic Slumber and Sleep Essential Oil  ($1.42) This essential oil blend is designed to promote sleep, and is diluted for kids 6+ months old.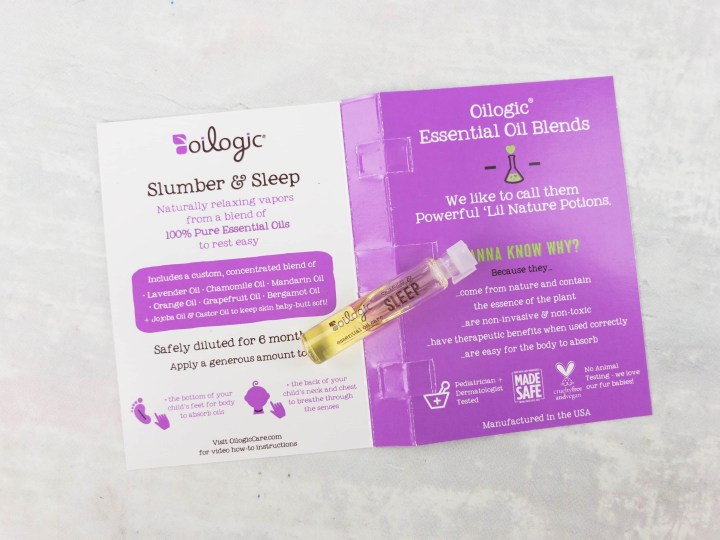 You apply the blend to the bottom of your child's feet or the back of their neck and chest. While the first two are definitely sleep promoting (lavender & chamomile), I'm wondering about the last four – all citrus oils! To me this blend seems more about calm energy, so I think we'll use it when we need to chill out. Or I'll steal it – I always need to chill!
 WaterWipes ($1) I've seen these promoted heavily on Amazon (special deals on my Echo), and I've been wondering what the deal is – now I know! They are chemical free and made of wipe, water, and the teeniest bit of grapefruit seed extract for freshness.
I probably wouldn't change my wipes over this sample, but if we had issues, they would be fantastic!
UpSpring 100% Pure Virgin Coconut Oil (34¢) This sample is fantastic if you're not aware that coconut oil can be used all over – as a defrizzer, skin protectant, skin healing balm, lip balm, or whatever you need, and it's great that this one's organic. I was utterly confused by it though, it doesn't say if it's food grade or not, and I'd never considered buying coconut oil in the beauty aisle. Coconut oil is cheap, so if you like using your sample just go buy a giant tub, use most in the kitchen (FYI it's an excellent replacement for hydrogenated Crisco and also great for high temperature frying), and parcel some out into small containers.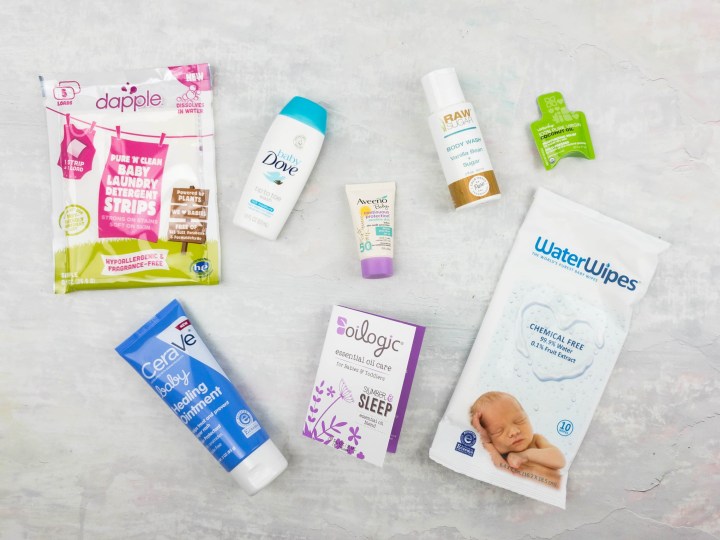 This box came in right around $18 – more than decent for the $5 purchase price, and certainly worth it if CeraVe or a similar ointment was on your shopping list. However, most of the value was in that ointment, and it was my least favorite product for babies in this box. The first Baby Box Target released really had an all-natural wow, and this box was only ok for me. I think my favorite product was the sunscreen, and we'll definitely pick more up. If you evaluate the box based on whole-family use, I think it's a good value and most if not all of the items would get used.
What did you think of the April Target Baby Box?
Be sure to sign up for the daily or weekly newsletter so you don't miss the next box!