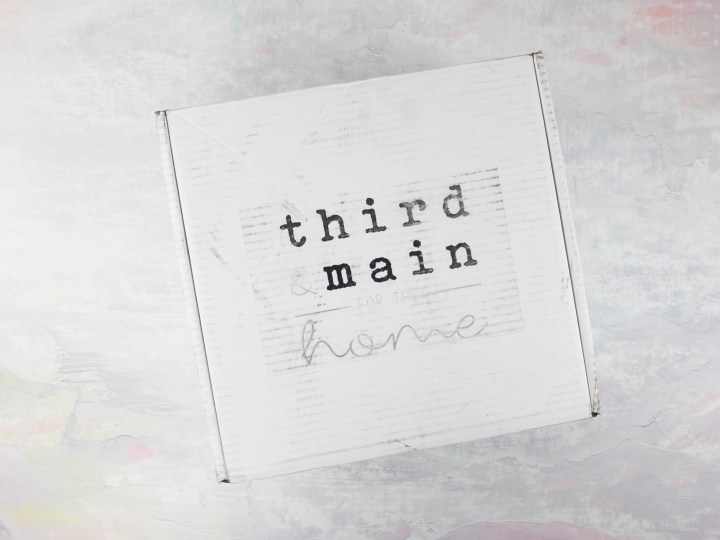 Third & Main is a monthly home decor subscription box that delivers charming small-town boutique experiences right to your door. Each box cost $54.95 per month, and you'll get 4-6 beautiful boutique finds for you and your home with a retail value of $85-$110.
This box is still available, but you must order on or before April 26. Orders after that will be for the June box.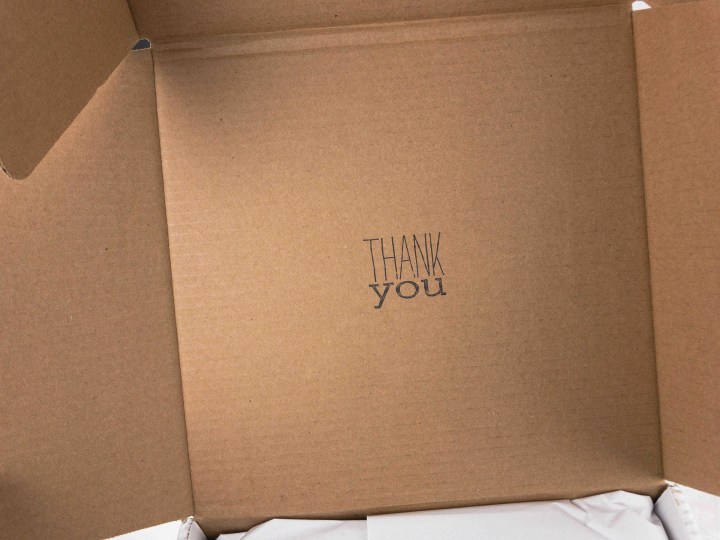 You can subscribe to this box bi-monthly or quarterly if you don't want it every month. I have no idea why you'd want to do that, it's a fantastic box.
The items are neatly wrapped in a white tissue paper.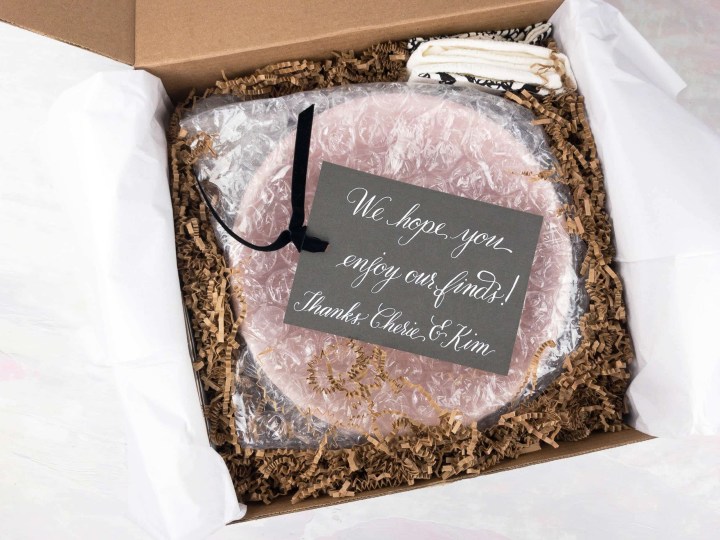 The items are secured in bubble wrap and nestled in brown squiggles with a short note from the curation team.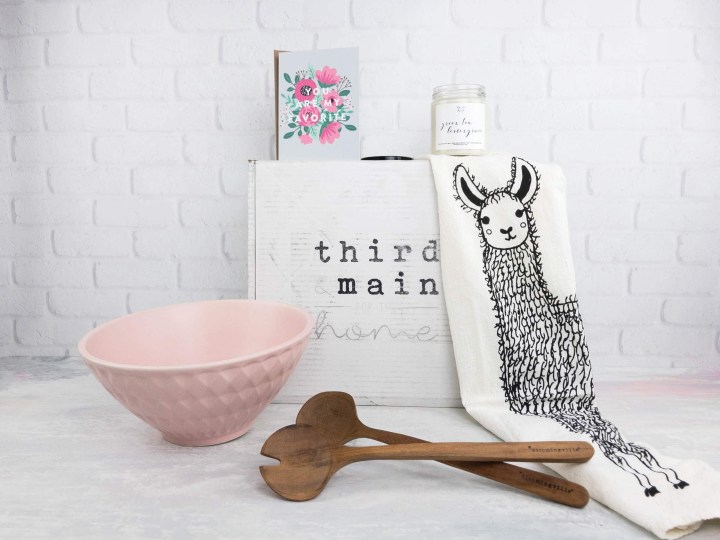 Everything in the May 2017 box! Stunning!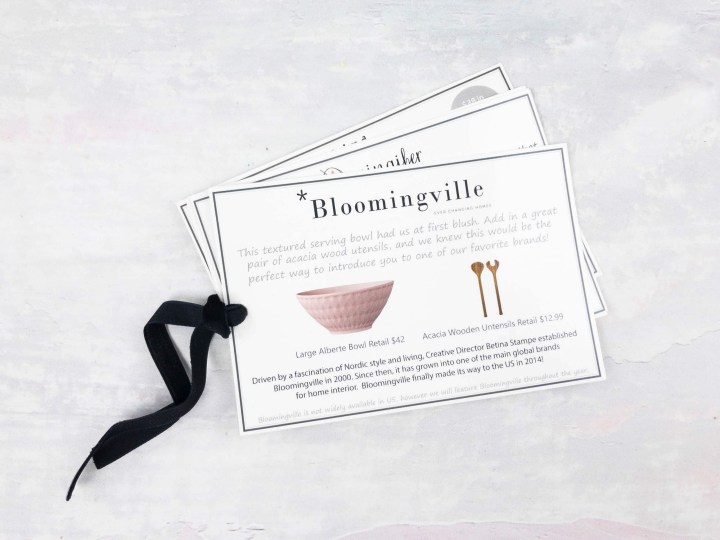 The information cards gives you a brief description of the item, plus their retail value.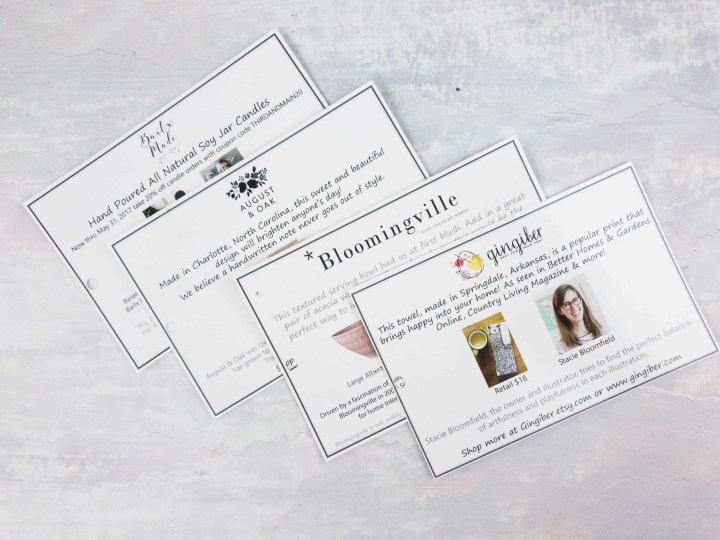 You'll also get a short history of the companies that produced the products.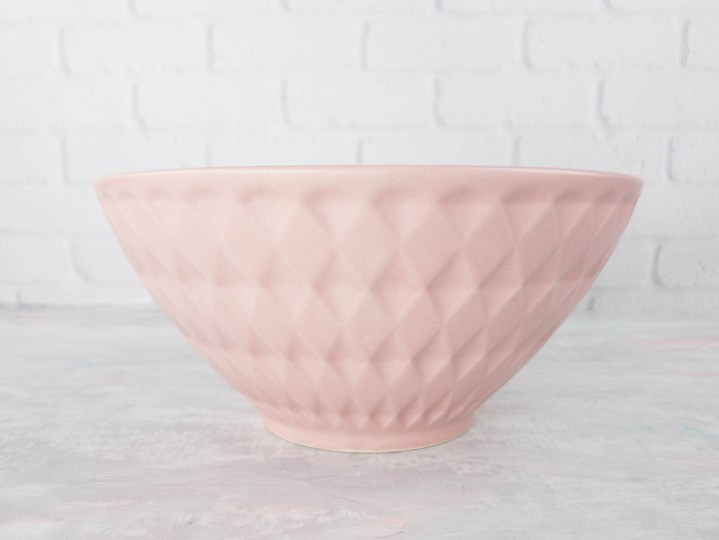 Bloomingville Large Alberte Bowl ($30.99) This bowl is absolutely everything. A gorgeous rose quartz (the Pantone 2016 color of the year will light us up for several more – millennial pink is going nowhere, plus it pairs with 2017's "Greenery"), the design is absolutely fabulous – a pretty harlequin diamond in relief.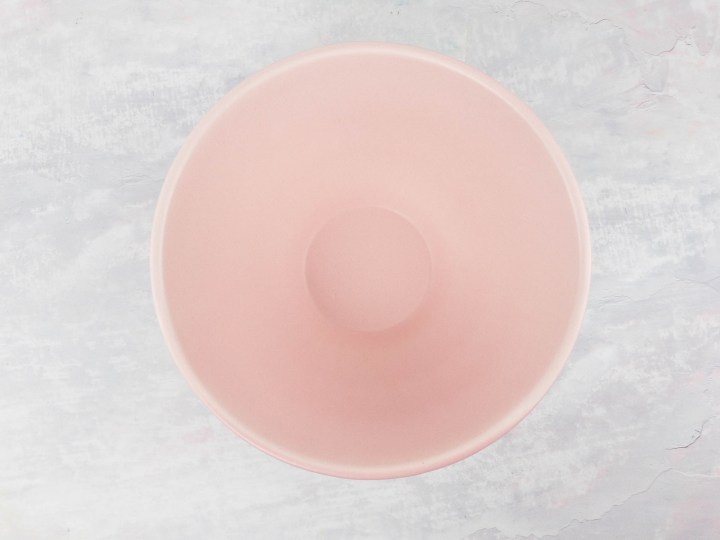 The bowl is 9.5″ wide and 4.25″ high.
Perfect for storing fruit, doing a pretty display, or organizing absolutely anything.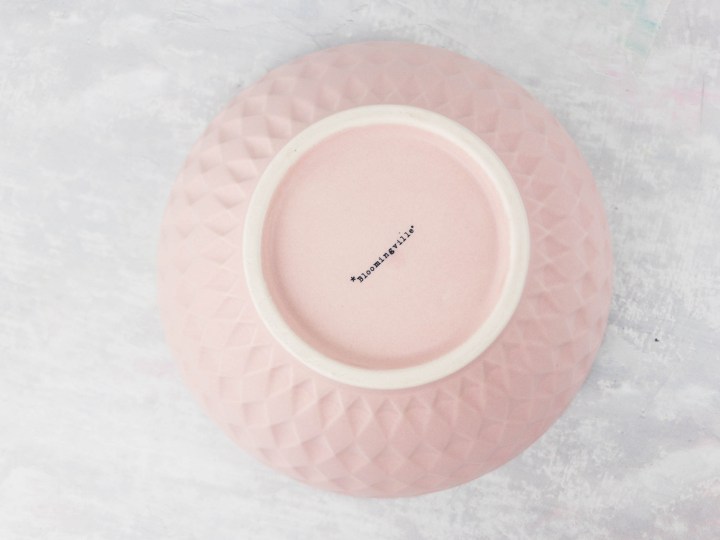 I adore this bowl. It's one of my favorite items of the year.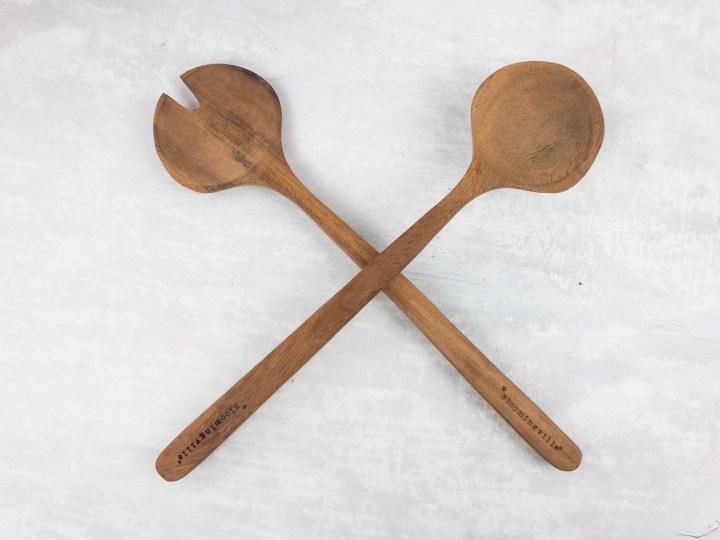 Bloomingville Acacia Wooden Utensils ($11.81) Of course, you could also turn the bowl into a beautiful salad bowl. These acacia wood serving spoons are the perfect pair.
The size is perfectly balanced – they're about 11.5″ long. Both the bowl & the spoons are lightly influenced by Nordic design, and perfect matches to my home.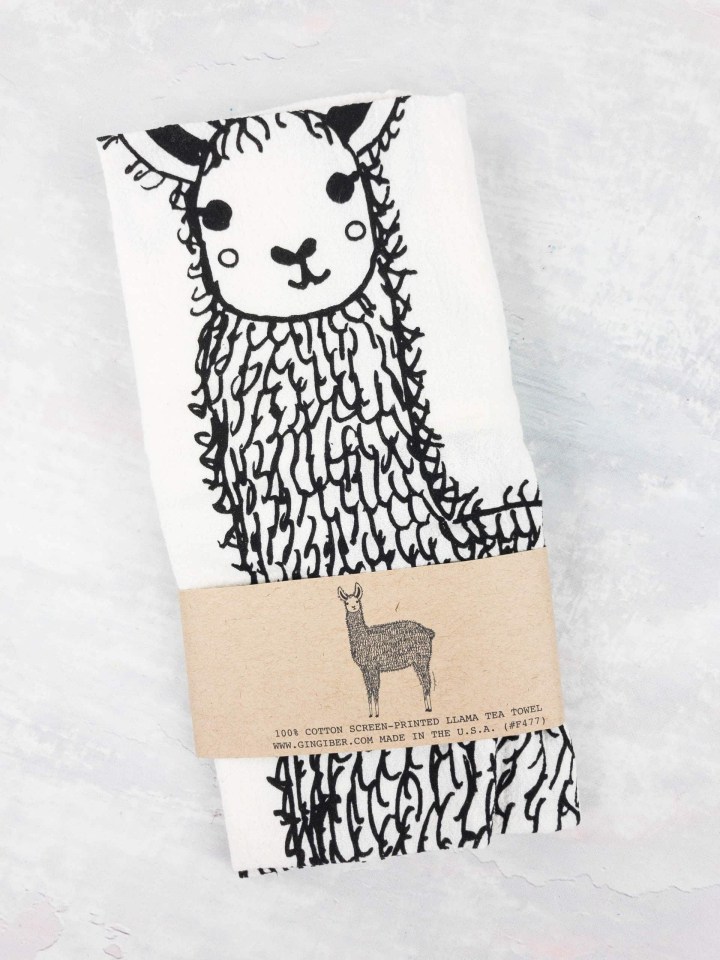 gingiber Cotton Screen-Printed Llama Tea Towel ($18) I don't think I could have imagined something so precious in this box. This llama is screenprinted with eco-friendly black inks onto a 100% cotton tea towel. It's about 26″ x 27″.
This is quirky and delightful. Another favorite for the year – 2 in one box! Artist Stacie Bloomfield owns this company and has a whole range of delightful animals-on-towels.
Baitx Made Hand Poured All Natural Soy Jar Candle in Green Tea Lemongrass ($16)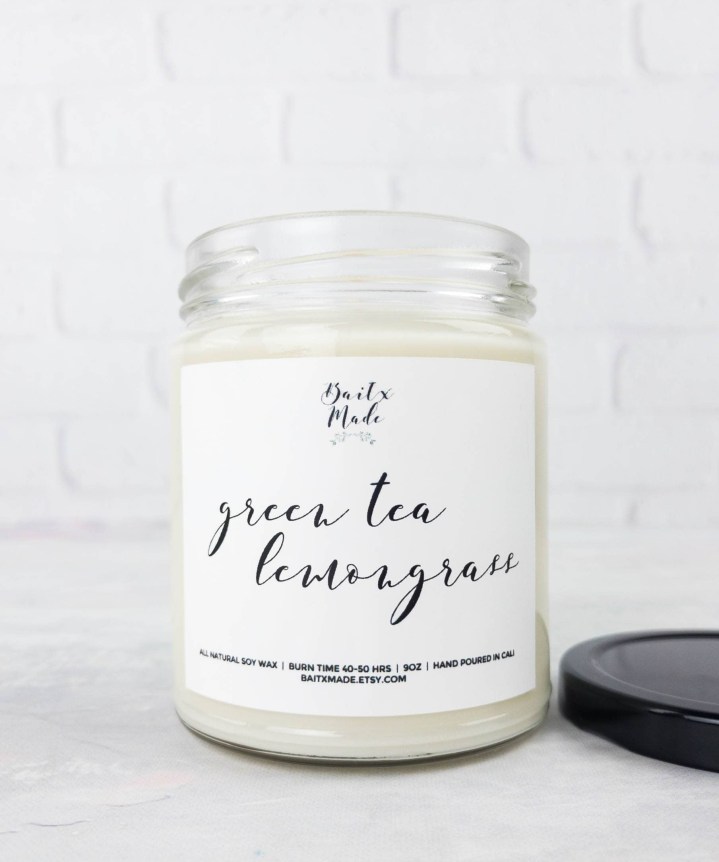 This green tea and lemongrass scented candle is hand poured using all natural soy wax and a cotton wick, with a burn time of 40-50 hours!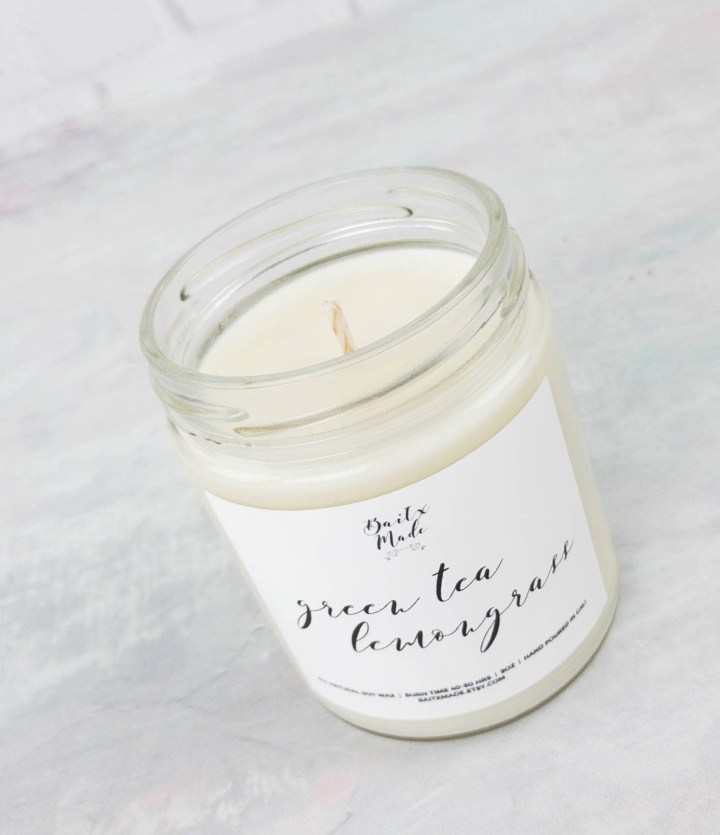 The scent is perfect for spring – fresh smelling with a citrusy blend and some deeper notes like violet, lavender, plum wine, and of course, green tea. Delicious!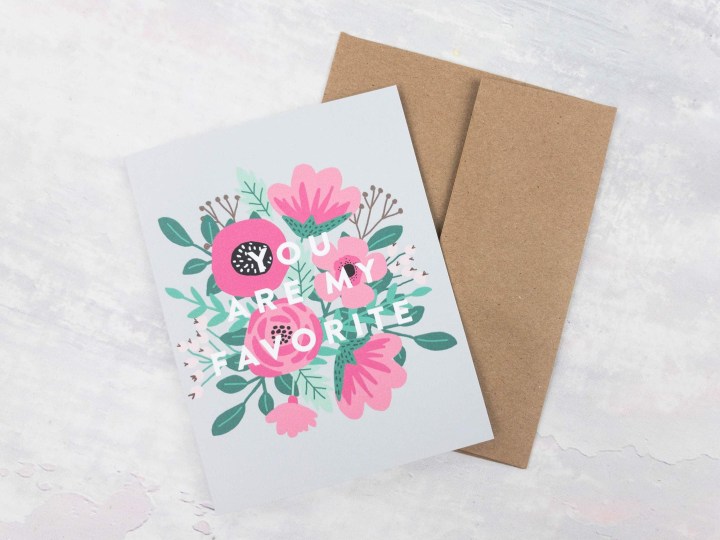 August & Oak "You Are My Favorite" Card ($4.50) This sweet little card is quite representative of the August & Oak design aesthetic, which most often features a bouquet with letters atop.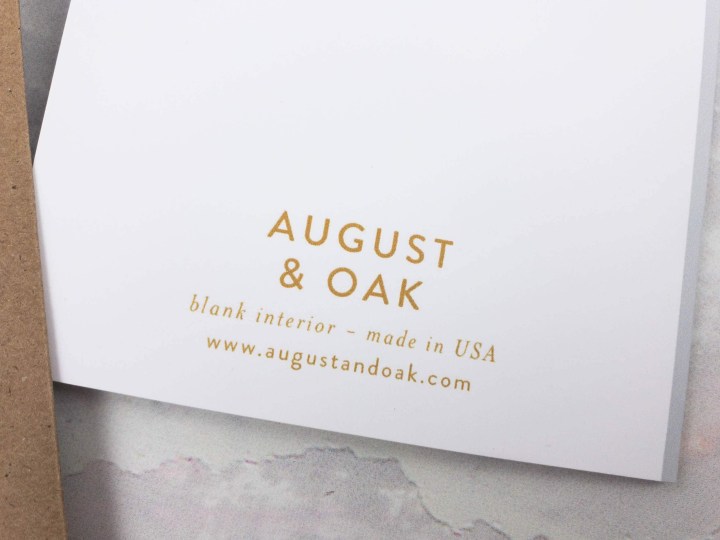 It has a blank interior but is a perfect sentiment for Mother's Day. You could order up this box, remove the information cards, write this card for mom, and call it a day.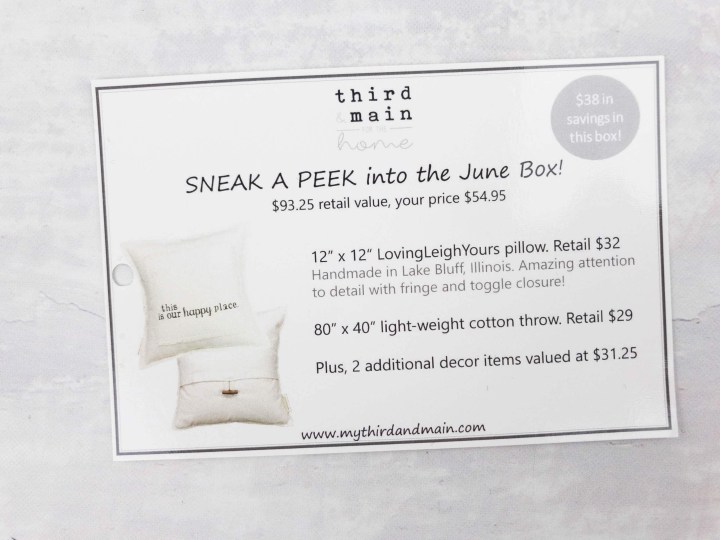 And a sneak peek for June – a fun pillow (I think it's a whole pillow, not just a cover) + a cotton throw + 2 more items.
Remember how I said that I don't know why you'd get this box less frequently than every month? I just loved it. The total retail value was about $81, which is a lot more than I expected. (The MSRP for the box was actually about $94 but I found a couple items online for a little less.) This box was truly impressive value and curation wise, and I personally loved the fun, playful style that could be incorporated in just about any decor. We are all always looking for a good home subscription box, and this one was just utterly delightful. I can't wait to see next month's box!