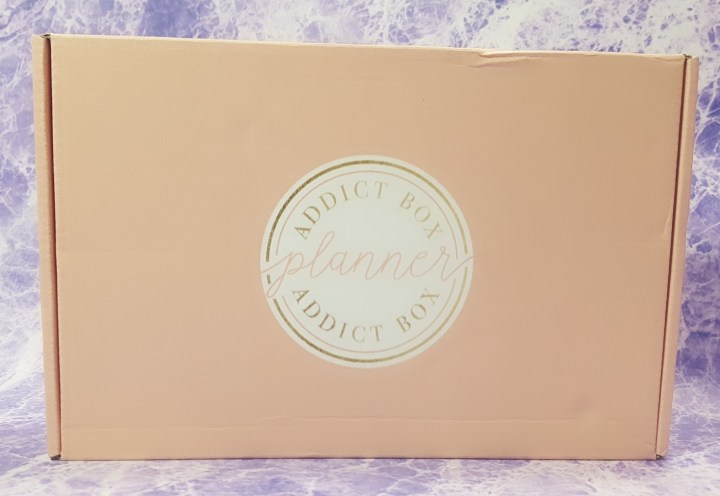 The Planner Addict Box is a monthly subscription box for planner decorators. The box is filled with planner products you can use for any type of planner. You can expect products from well-known designers, Etsy shops, and Planner Addict Box exclusives. Planner addict has had a lot of exclusives recently and then things created just for them from Etsy shops. This is such a fun box to get each month and play around with all the goodies.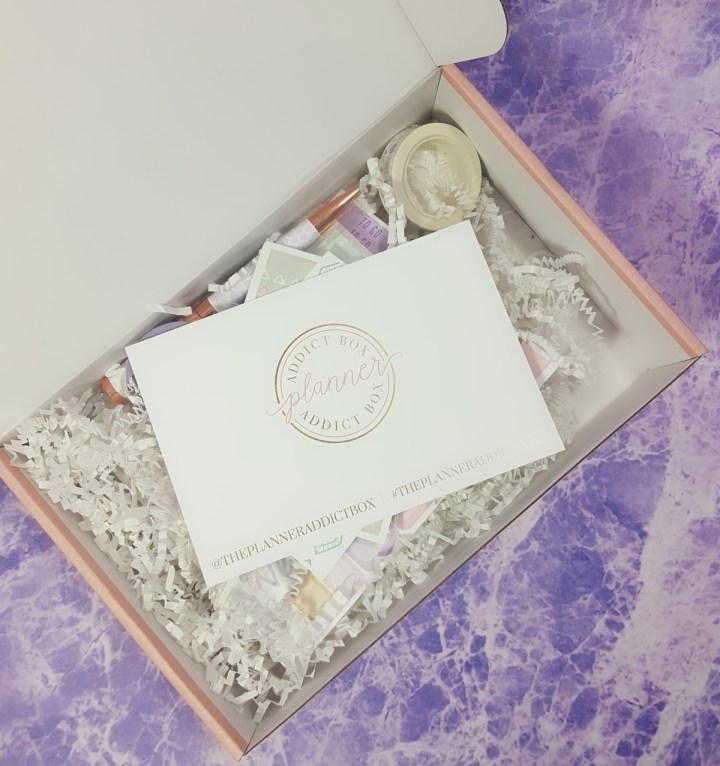 The boxes are full of squiggles to hold all the goodies inside without too much moving around during transit.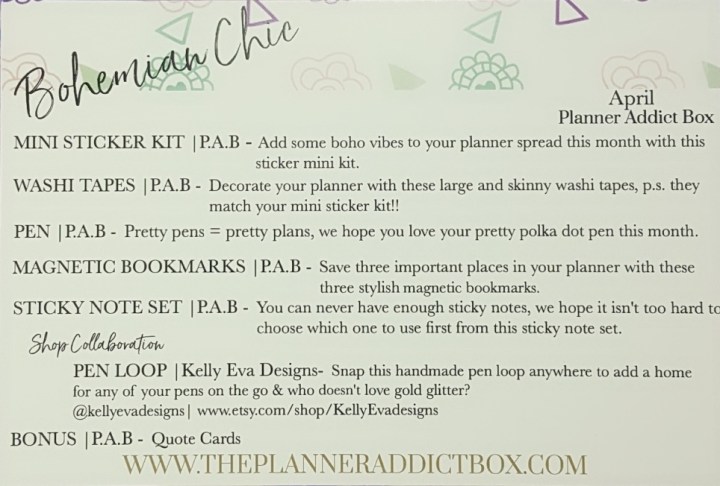 The theme for my April box is "Bohemian Chic." The info card tells you a bit about the items in the box and then any links for collaboration stores.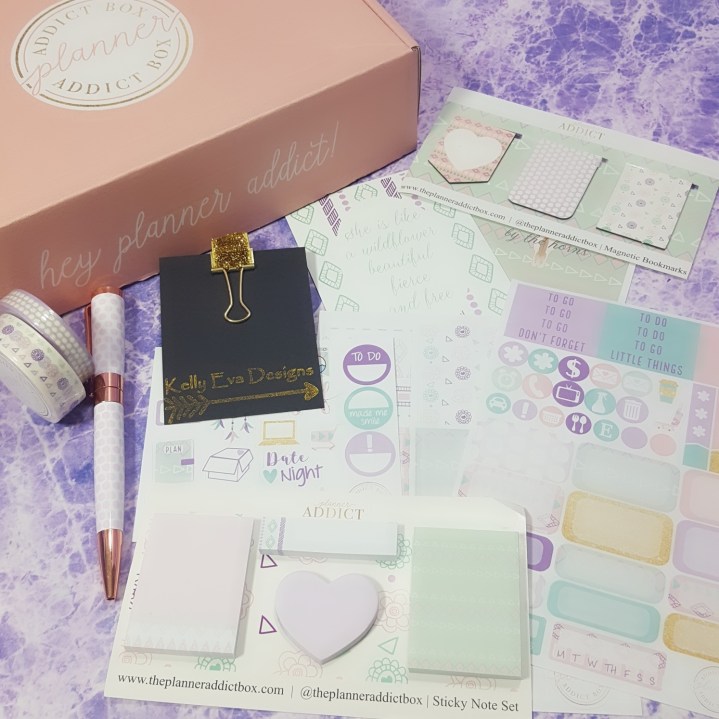 Everything included in my April box. The color palette this month is a spring pastel shades.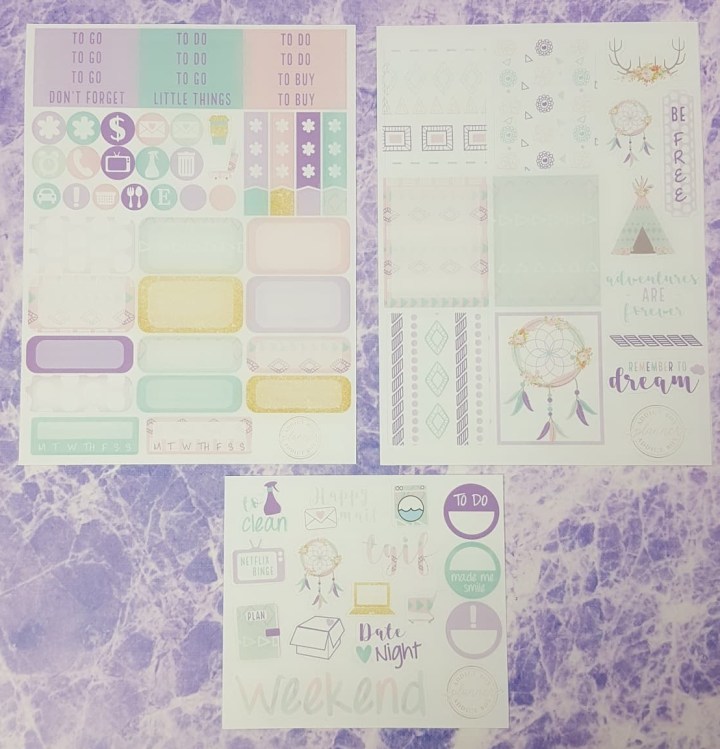 The mini sticker kit for this month. There are lots of pastels and purples in here. The pastels don't show up great in pictures but they will work for my planner and it will make a springy page.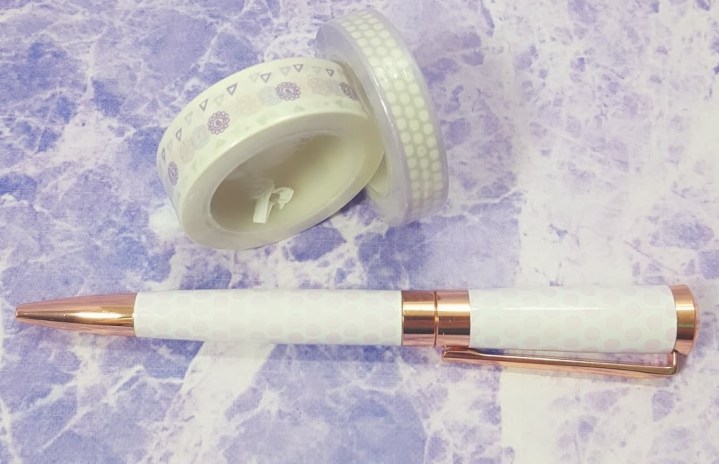 I love the simple washi this month. It will add a little pattern without taking over the whole page and that is perfect for busy weeks when I have lots of writing to do.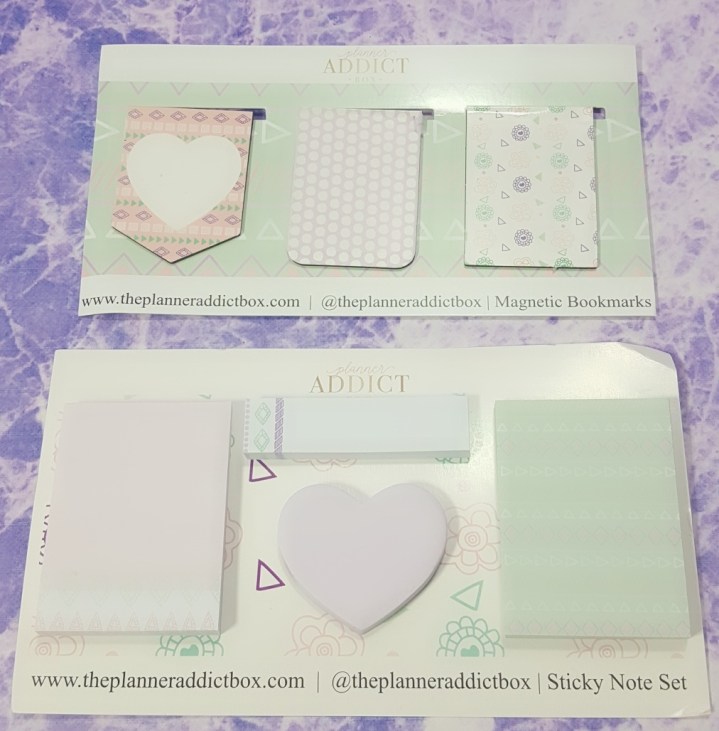 I LOVE sticky notes and am a bit obsessed with them. I use them for all kinds of things around the house and in my planner and office. These are cute and I love the different sizes. The magnetic bookmarks are really large which is awesome. I use them a lot to mark client pages in my work notebook and things I'm working on currently and the larger magnets will make them easier to locate.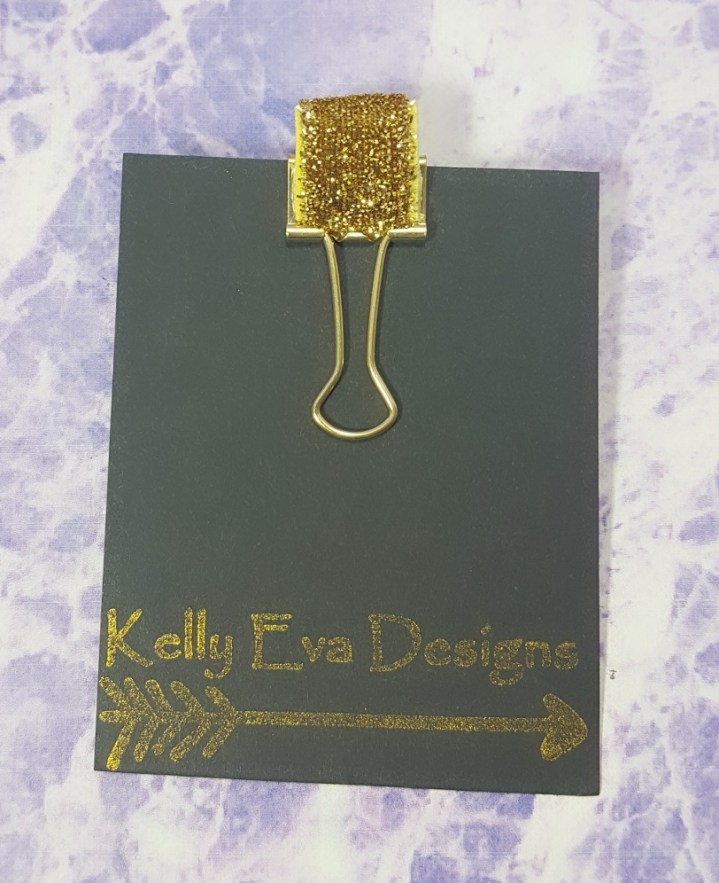 I would have never thought of this but it is a great idea to send a Pen Loop from Kelly Eva Designs. This allows you to slip a pen anywhere you want in your planner or notebook and be on your way. I normally stash one in the spiral of my planner but my notebook doesn't have as much room so this will be a great added pen space.
Planner Addict Box also sent some bonus quote cards again this month. I'm really loving both of these sayings. I'm laughing when I read the take a bull by the horns and all I can think about is the movie Never Been Kissed and Josie saying "You don't think I can grab a bull's balls?" Totally not planner related but now I want to watch that movie and I need to see if it is on TV soon.
A very pastel colored Planner Addict Box this month. I'm not usually a pastel girl but I do like the included items and will add them to pages where I know I will do more writing so that my decorations don't take away from notes and work.I like the inclusion each month of washi and a pen since they are great staples to have for any planner or scrapbook or note-keeping and I use them daily so getting more each month is always a fun treat and exciting addition to my collection.
Have you tried Planner Addict Box?