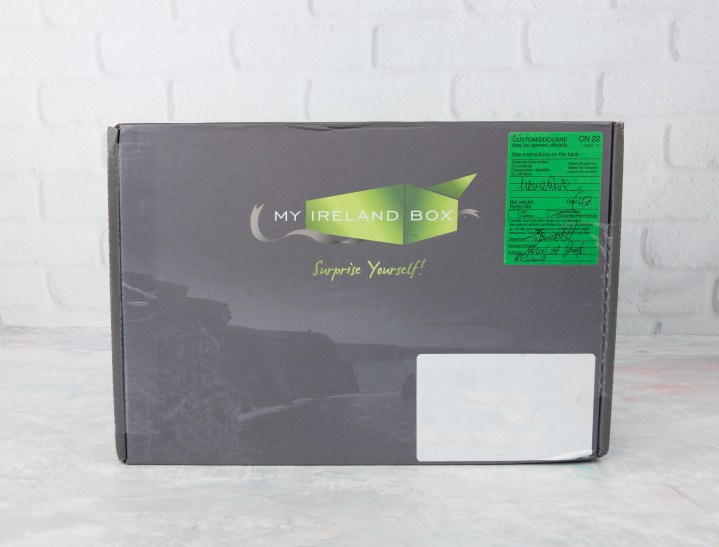 My Ireland Box is a monthly subscription box from Ireland filled with the best of Irish-made craft (artisan) goods. You can expect to receive Irish made jewelry, housewares, and craft and beauty products. They ship to the US, Canada, EU & Australia (anywhere with a significant proportion of people with Irish last names live!). This box ships from Ireland!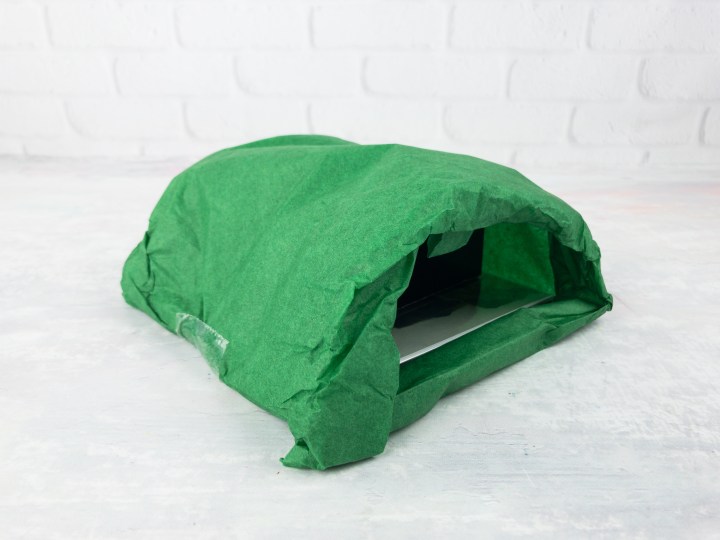 This box is always so neatly put together, and of course, the green tissue is necessary!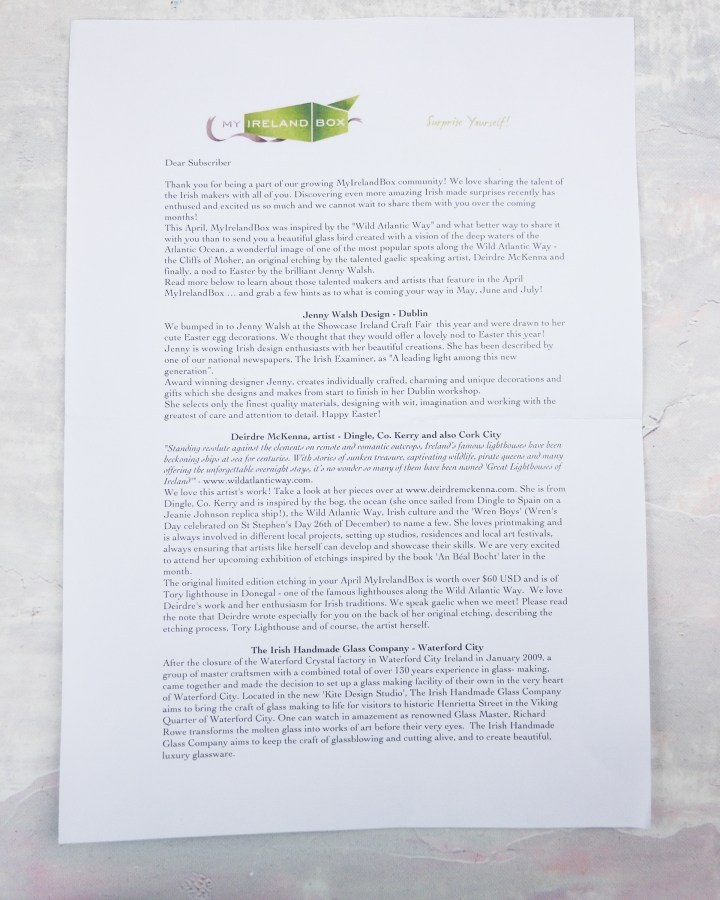 A letter containing extensive information about each product and its maker/designer comes with the box.
We really like their information sheet because it gives each item a real sense of place and we get to learn about the influences of each item, the inspirations of the designer, and more! It is really one of the most detailed information sheets you'll ever see in a box.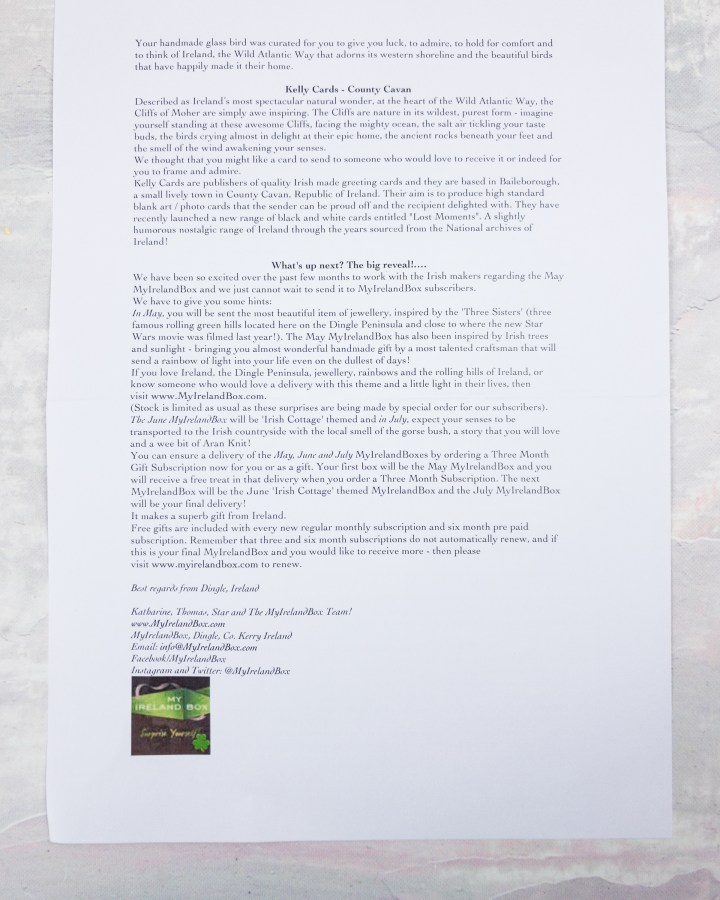 The last pages of the curator letter lists upcoming spoilers for the next months.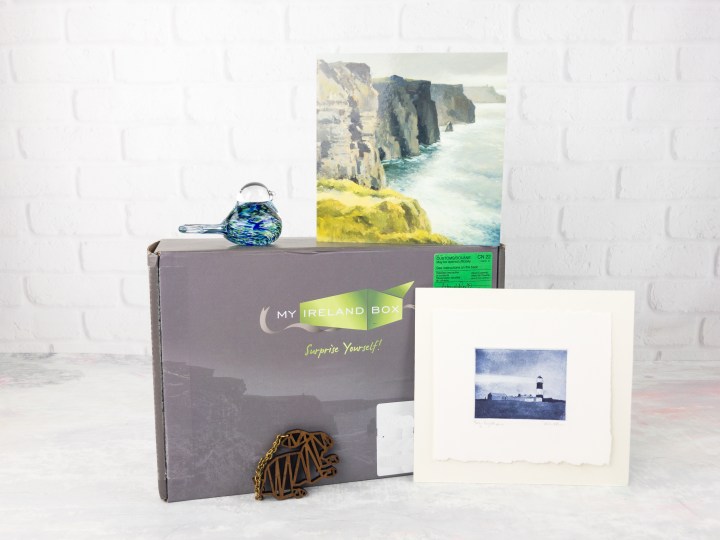 All the contents of the April box!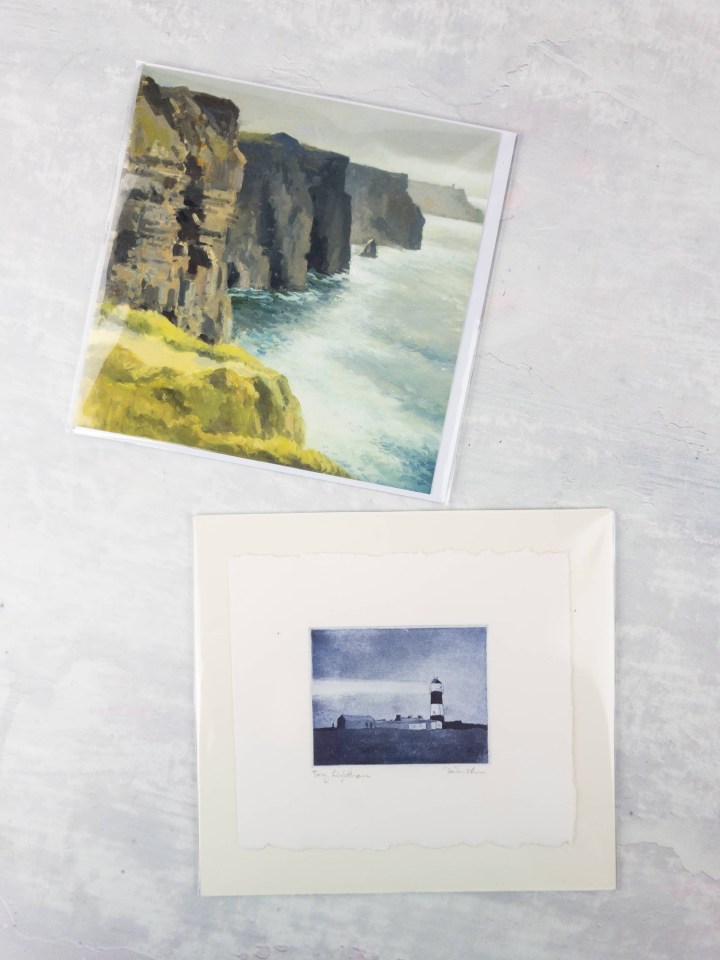 Kelly Cards Ireland The Cliffs of Moher Card
Deirdre McKenna Tory Lighthouse Artwork
Cliffs of Moher is one of Ireland's most visited natural attraction. Did you know that this place has appeared in several movies including Harry Potter and the Half Blood Prince?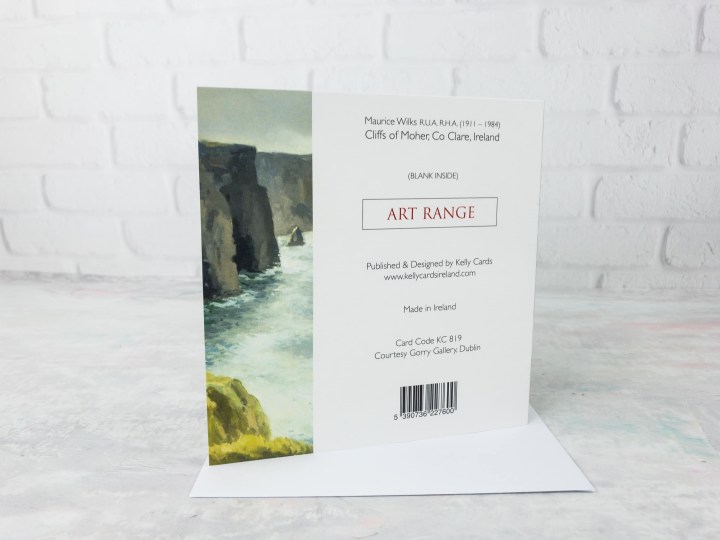 In case you want to get more of this lovely card, information about the publisher and designer are located at the back of the card.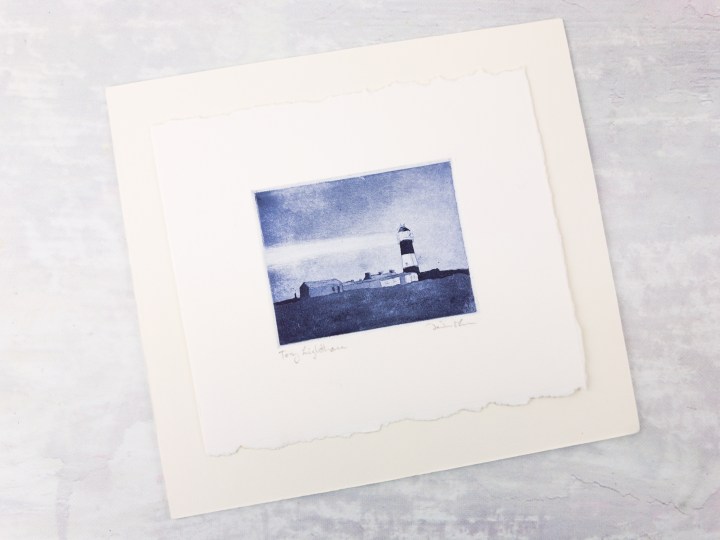 Tory Lighthouse was established in 1832, which means it is already 185 years old in 2017! It has been a witness to a hundred year's worth of Irish history. And it still looks majestic.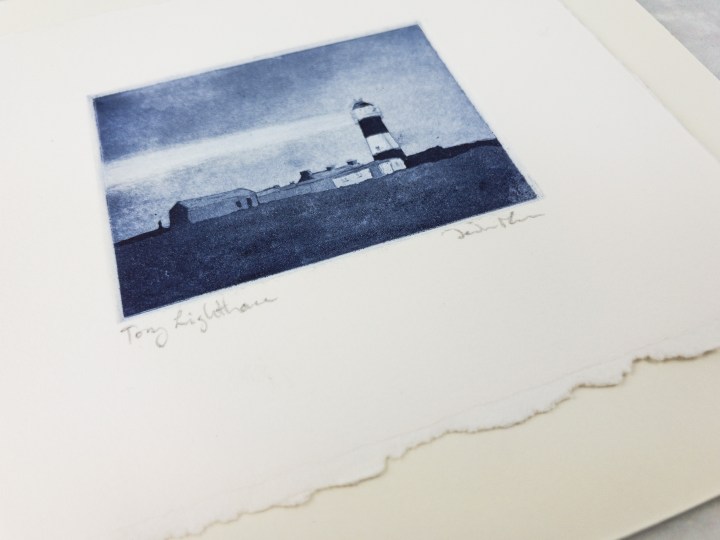 This is such a beautiful print made using drypoint and aquatint techniques.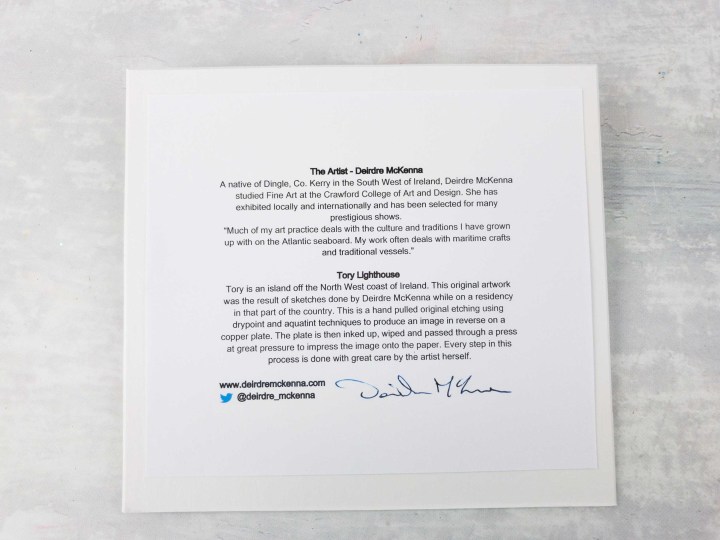 More information about the lighthouse and the artist are located on the back of the print.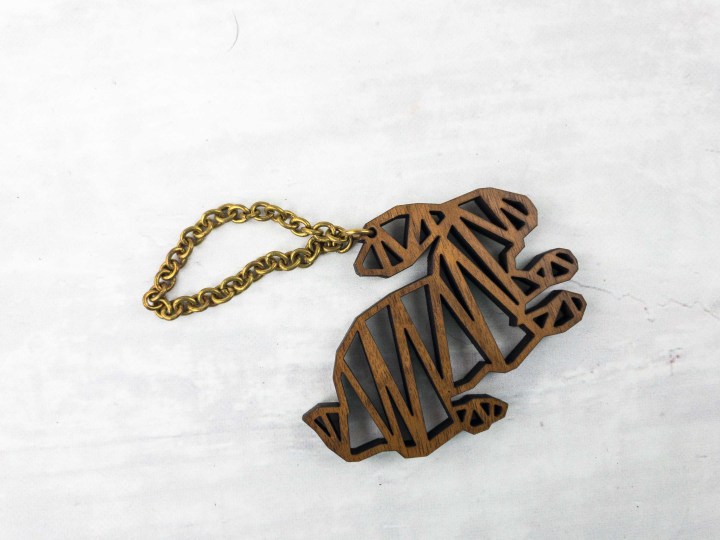 Jenny Walsh Design Wooden Rabbit Ornament
The artist who made this is based in Dublin, Ireland. The intricacy and geometrical forms of this ornament make it such a standout. Plus, it is made of sustainable and eco-friendly materials!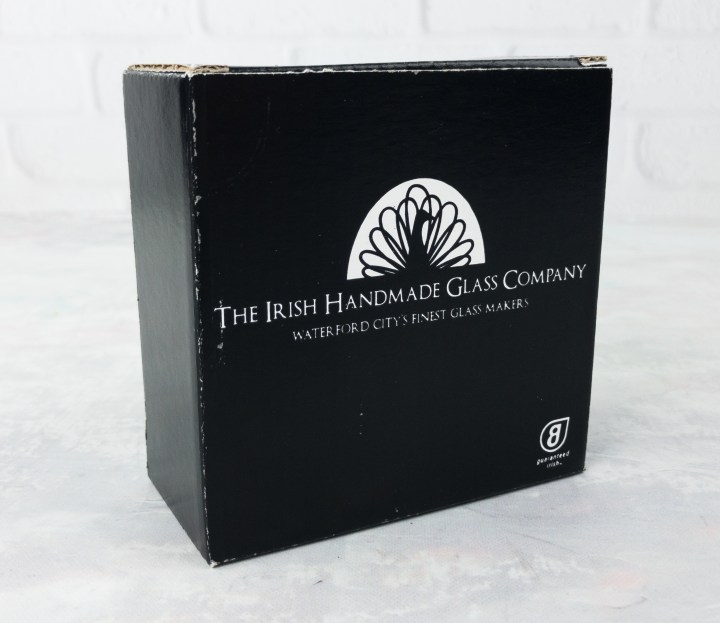 The Irish Handmade Glass Company Wild Atlantic Love Bird (€19.93, about $42.35)
The items were carefully wrapped inside the box!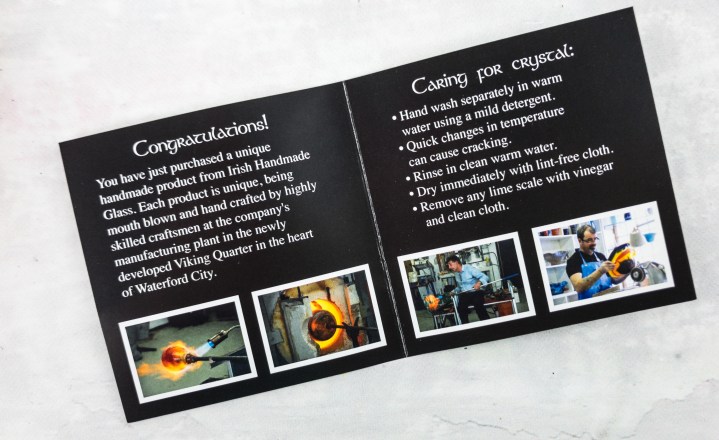 It includes an info card that mentions tips in caring for the handmade glass.
Isn't it lovely? There are blues, greens and purples inside the crystal glass – cool hues which were inspired by the waters of the Atlantic Ocean.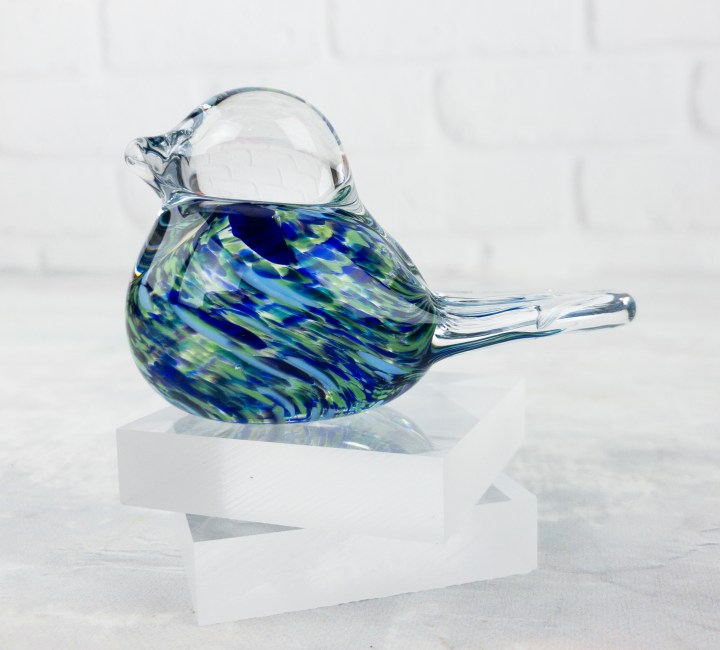 Would you believe that this is handmade? The skill and passion put into this intricate craft is just so amazing.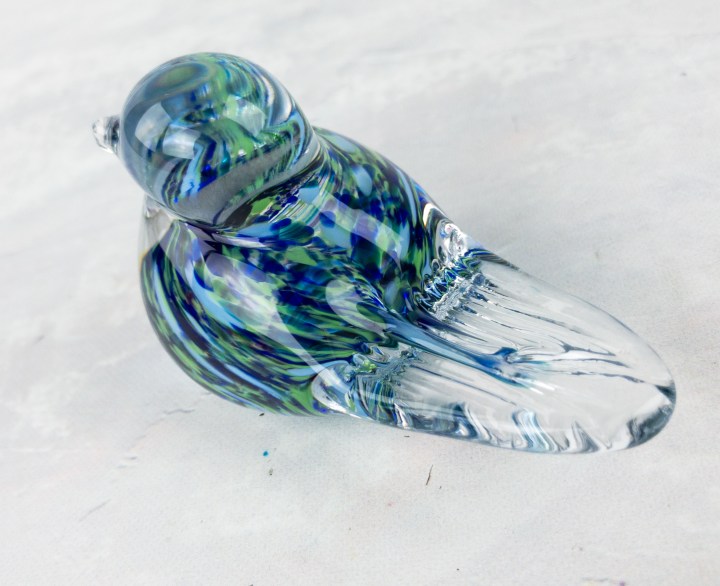 It deserves to be displayed in a corner of the house where it will get noticed and appreciated.
This month's My Ireland Box focused mostly on items for display/decoration purposes. It was not as jampacked as the past boxes, but the good thing about this subscription is that they offer something totally new every month. Great for anyone who has Irish roots or is an Ireland fan!
What did you think of this month's My Ireland Box selections?