Pipsticks is a monthly sticker subscription, with choices of two sizes and "Pro" (adults) or kids subscriptions. For either kids or adults, the classic/full size is $14.95 per month and petite is $9.95. We love getting this envelope each month and seeing all the new stickers we can use. The packaging is fun with an envelope of papers and stickers all sealed up in a clear bag for the outer packaging.
The inner package is still transparent and has a fun pattern on it each month. I love the "Stick Em Up" sticker. It is so funny for a sticker subscription.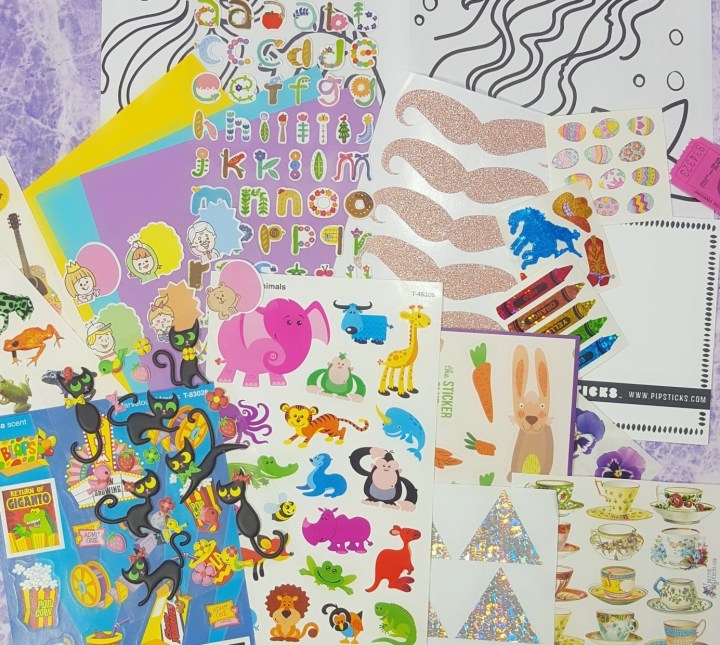 DEAL: Save $5 on your subscription with coupon code FRIENDSROCK.

Here's what you get with each subscription:
Kids Classic: 15+ sheets of stickers, 1 postcard, 4 sheets of craft paper
Pro Classic: 15+ sheets of stickers, 1 postcard, 1 quote card
Kids Petite: 7+ sheets of stickers, 2 sheets of craft paper
Pro Petite: 7+ sheets of stickers, 1 mini quote card.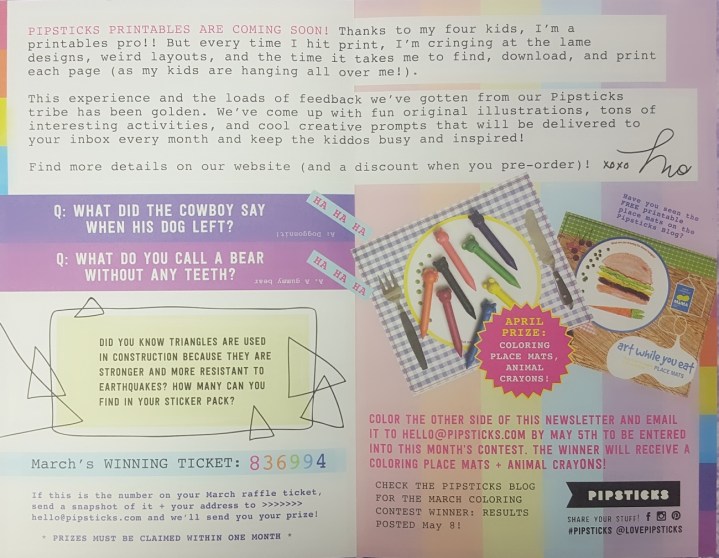 In each envelope, there is an informational sheet that tells a bit about the month and then other fun facts and contests for you to participate in.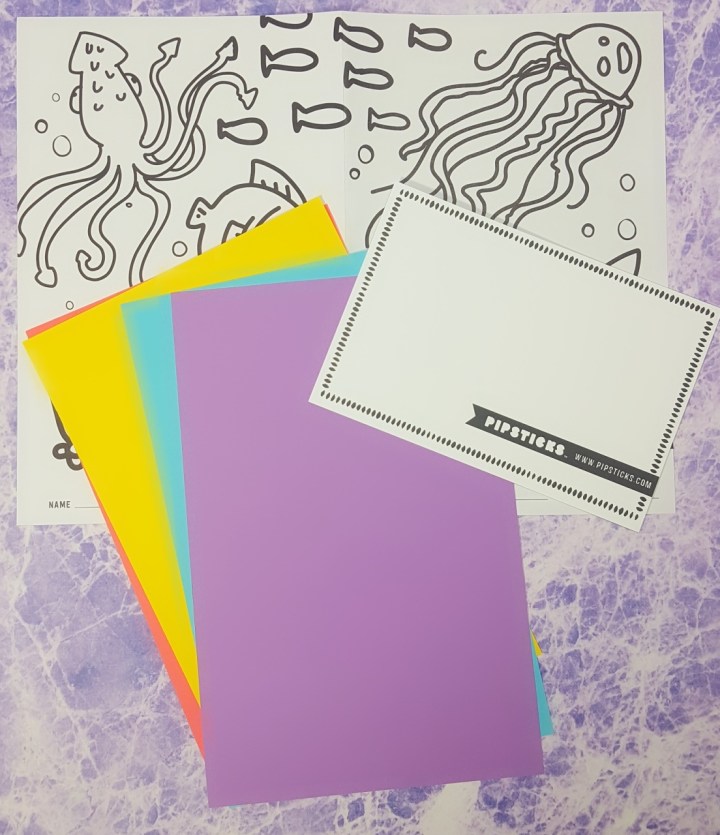 Included in my package each month are some colored papers for you to create on and/or with. The colors this month are so great for Easter and Spring projects. A great tone without being to pastel for my taste. They also included a postcard each month and it has a stamp already on it so you can create some fun and the just pop it in the mail.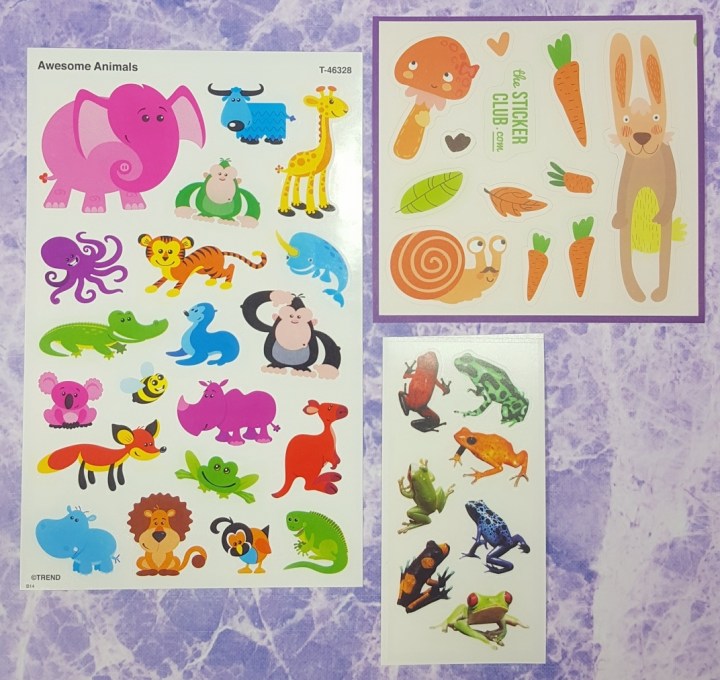 We love our animal stickers and these are some fun ones. I love the faces on the animals. The smiling octopus might just be my favorite.
My sister drives a VW bug so I grabbed the peace stickers to send with her next goodie package but the other stickers are fun and remind me of grandparents so I think I'll have my son make some artwork to add into their Mother's Day gifts.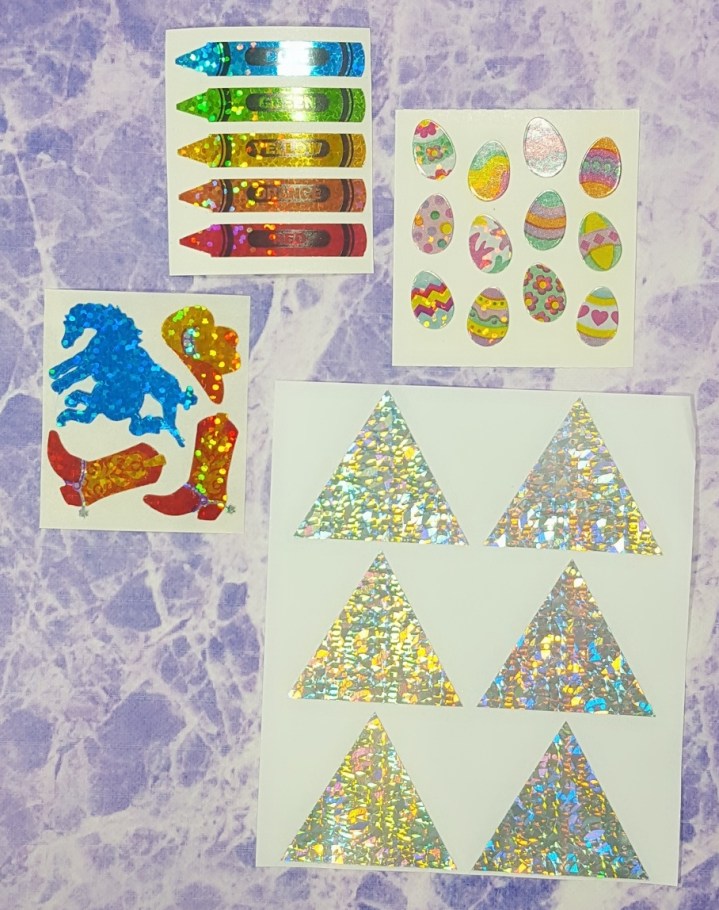 Prism stickers are always fun and while hard to photograph with the reflection they really add a bit of oomph to projects.
Scratch n' Sniff and puffy stickers!  I love the smelly stickers and my son thinks I'm so silly when I make everyone go around smelling them but that really is most of the fun. Puffy stickers add great dimension to projects and I love the cats and bows.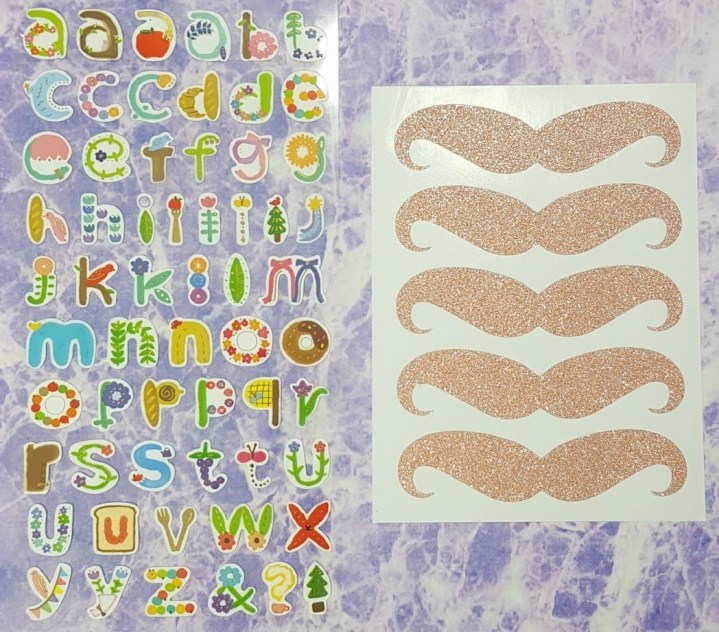 Rose gold mustaches? Yes please!!! Sorry that they are upside down I just noticed but I'd rather those then the alphabet. These are fantastic and so fun. I really just want to wear them around and take silly selfies with them. The alphabet also has rose gold accents on it so they coordinate and are so great for spring. They are like a garden of an alphabet.
We love getting our Pipsticks envelope each month. They section is so fun and they include a wide variety. If you craft with a little one then you know they are all over the place and having choices is great. Well mine puts them all together no matter what they are but I like the variety. The mustaches are so very timely and the color is great. I'm going to grab these from his pile and add to my scrapbooking stash and will be glad to use them in something soon.
Are you or your kids a sticker addict? What did you think about Pipsticks?