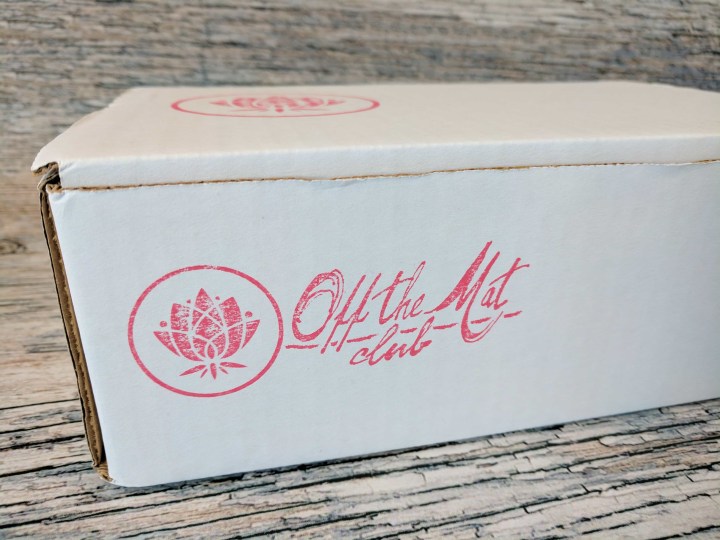 Off the Mat Club is a yoga lifestyle subscription box curated by yogis and handcrafted by artisan with intentions and love! Every month, you'll receive 6 to 8 full-size products to ignite your home practice to attract happiness, create abundance and live with a purpose. The box is $44.95/month with free shipping to the US. Starting with the month of April, the box will be sent wrapped in a lovely gift wrap, with a design based on the theme! Talk about getting yourself (or a someone else) a nice monthly gift!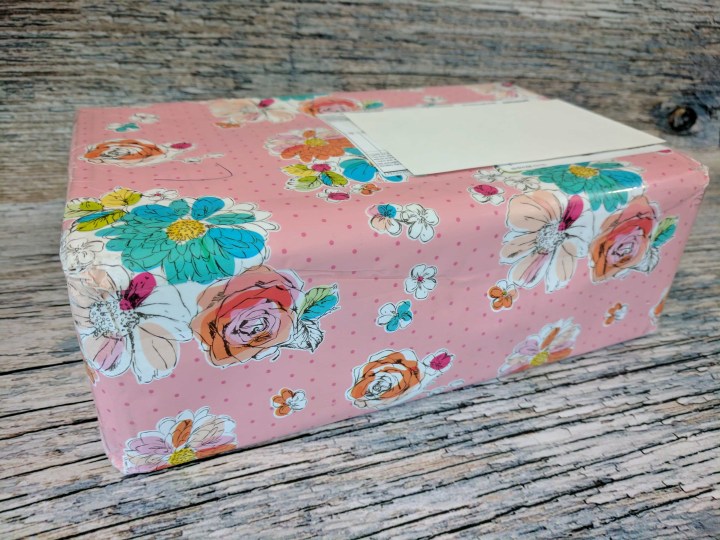 DEAL:
  Get 10% OFF any subscription for life! Use coupon code 
YOGALOVE
.
I was seriously excited to see this package in my mailbox! The lovely wrap is a reminder that spring *should* be around the corner with beautiful flowers! And when I opened the box, I was welcomed with even more colours and some flowers!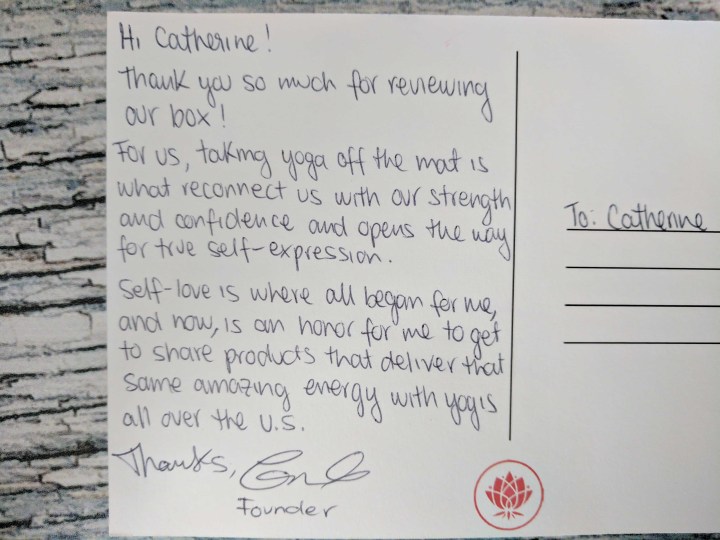 For the founder,
Taking yoga off the mat is what reconnect us with our strength and confidence and opens the way for true self-expression. Self-love is where all began for me, and now, it's an honor for me to get to share products that deliver that same amazing energy to yogis everywhere.
This is such a nice intention! I'm excited to dig into this box!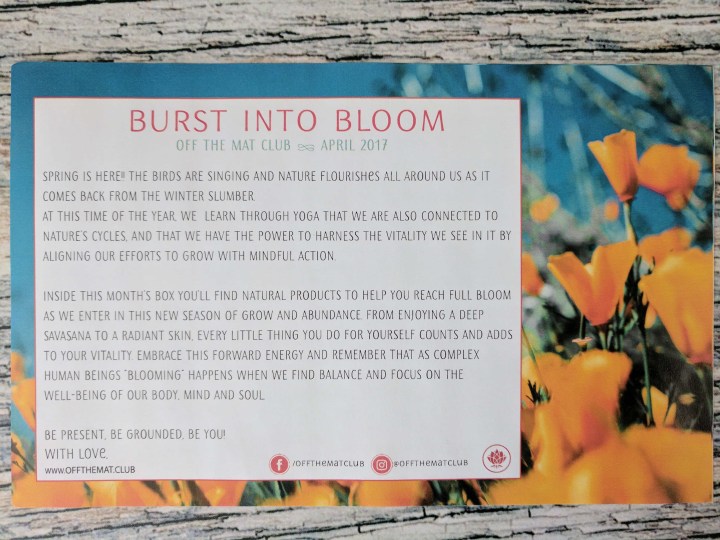 April's theme is "Burst into Bloom", with items that will help us reach full bloom in this new season of growth and abundance!
On the reverse side, we have the list of the items. Interesting thing: there's no information on the artisan, or where the items come from but these info are not forgotten! Each items in the box came with a business cards, or a website address and so on.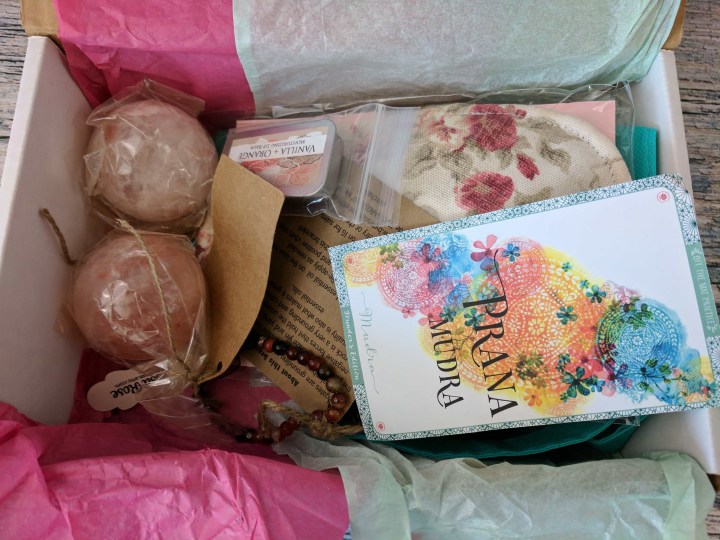 I see a lot of interesting things in there! I was confused at first about the round stones, so that's what I pulled out first.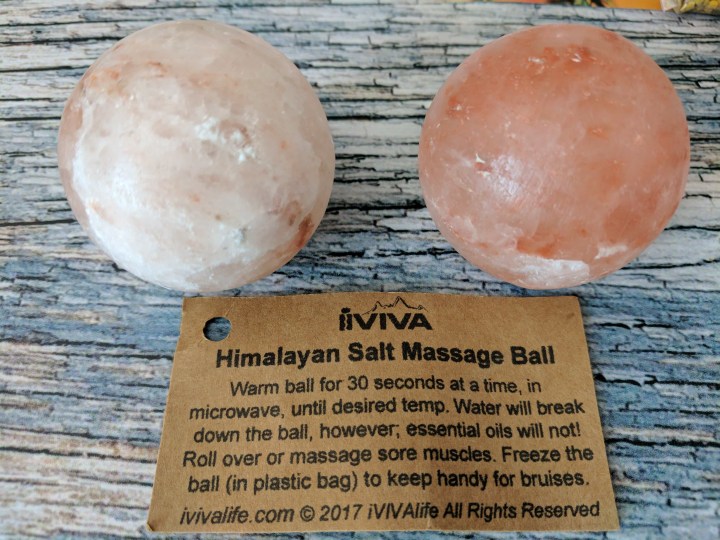 Yoga Therapy Massage Ball by Iviva ($5 each). This is such a neat item! You can warm them up in the microwave or put them in the freezer (please, don't move them from the freezer to the microwave, they will break apart!) and you roll your painful muscle over them. I already tried one on my back (I woke up with a tight back this morning, a reminder of my first gardening day yesterday) and it was so relaxing and reached some deep muscle knots! They are just the right size too! Yes, they are made of real Himalayan Salt (I've tasted them, they are real.) Water will melt them, but essential oils are safe. Each ball was handmade by Katie, the owner of Iviva. She also make some pretty neat salt shot glasses. Just saying!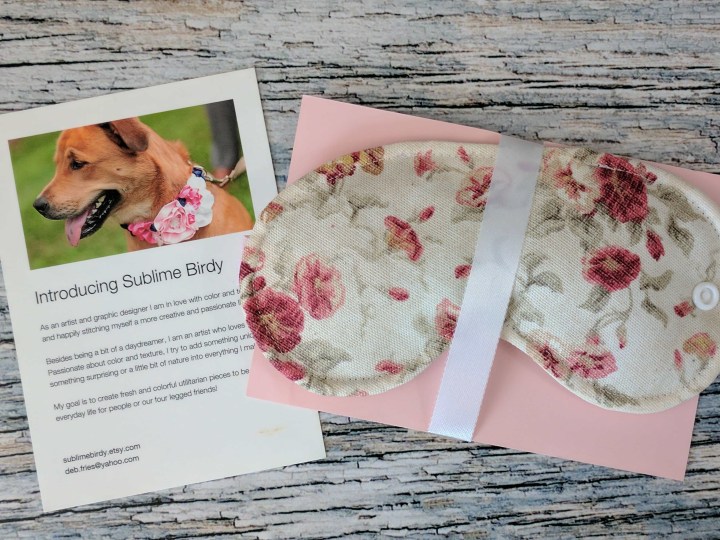 Savasana Lavender Eye Masks & Pillow by Sublime Birdy ($10). This 100% organic cotton eye pillow is filled with luxurious organic lavender from France. I love that the floral pattern matches this month's theme!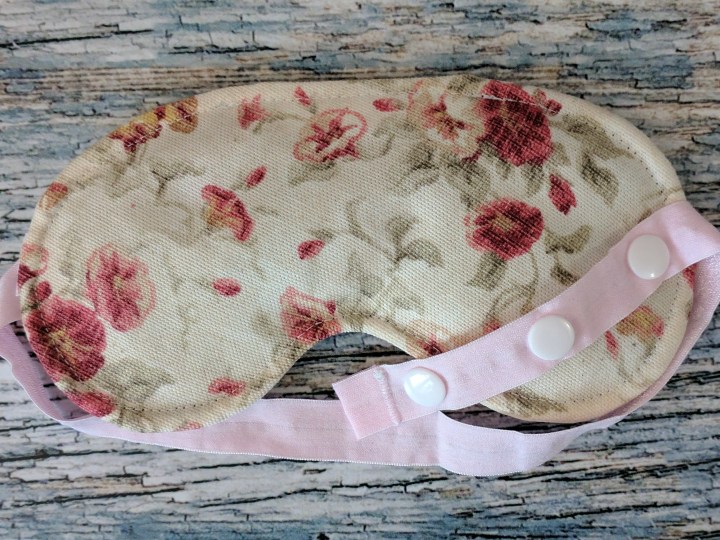 It comes with a pink elastic strap to hold the mask in place, with three possible lengths. Perfect for Savasana at the end of a class, or just to relax after a long day, I can see myself using it in my bath, thanks to the strap. The cover is not removable though, so I'll need to be careful! It is not as heavy as some other eye pillow, which is perfect for longer period of relaxation.
Orange-Vanilla Lip Balm by Leaf Seed Berry ($6). Made with sweet almond oil, organic shea butter, beeswax, sweet orange essential oil, vanilla essential oil and vitamin E. It smells like a delicious orange-vanilla cupcake! It is easy to apply, is smooth on the lips, and the tin is fun!
Lavender Essence Facial Toner (sample size) by Leaf Seed Berry. This exfoliating facial toner is formulated to clear of dead skin cells while using its antimicrobial properties to clear away blemishes. I haven't tried it long enough to see the benefit, but it's nice on the skin and leaves a light lavender scent. I will use it at night instead of the more energetic facial toner that I'm using at the moment.
Organic Bee Pollen. I couldn't find the seller (even if an etsy website is on the package) and this is an item I am not familiar with. Bee pollen is said to help with allergies, skin irritations, immune system bosster and so on. By itself, it tastes sweet and and honey like.
Blooms of Gratitude Notepad by Cynla Studio ($6). We received a cute little pad of 50 sheets, ready to be filled with what we are grateful for. But let it not stops you from using it to make lists (like groceries, I'm grateful for all the food available to me after all). You can also leave little notes to your love one, telling them why you are grateful for their presence in your life! I love this little pad!
Essential Oil Diffuser Bracelet by Nessa Rose ($16?). A lovely mix of agate and lava stones, this bracelet reminds you to "Find Joy in the Journey", quite appropriate when your asana is not going the way you want (or when you wake up the next morning with some soreness!) I love lava beads for the mix of grounding effect and the airiness from them. The fiery agate beads are a nice complements to them. This is quite a small bracelet though, which is not a problem for me. I didn't find this exact bracelet on the etsy store, but I found a similar one with african turquoises instead of the agates.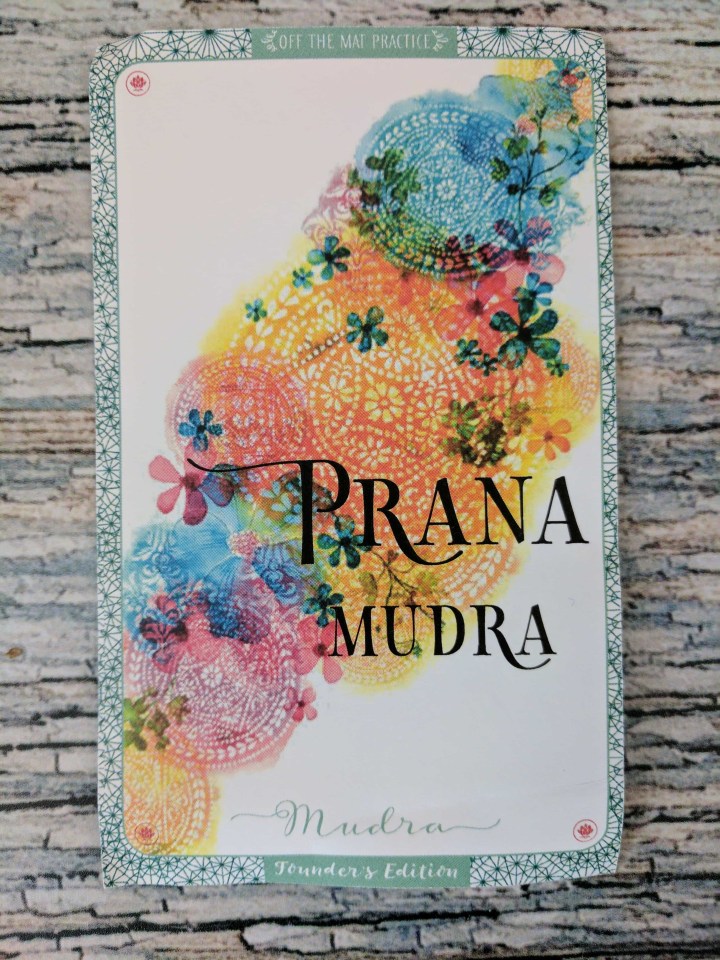 Off the mat practice series card. Every month, you receive a different practice card. For April, we learn a bit more about Prana Mudra.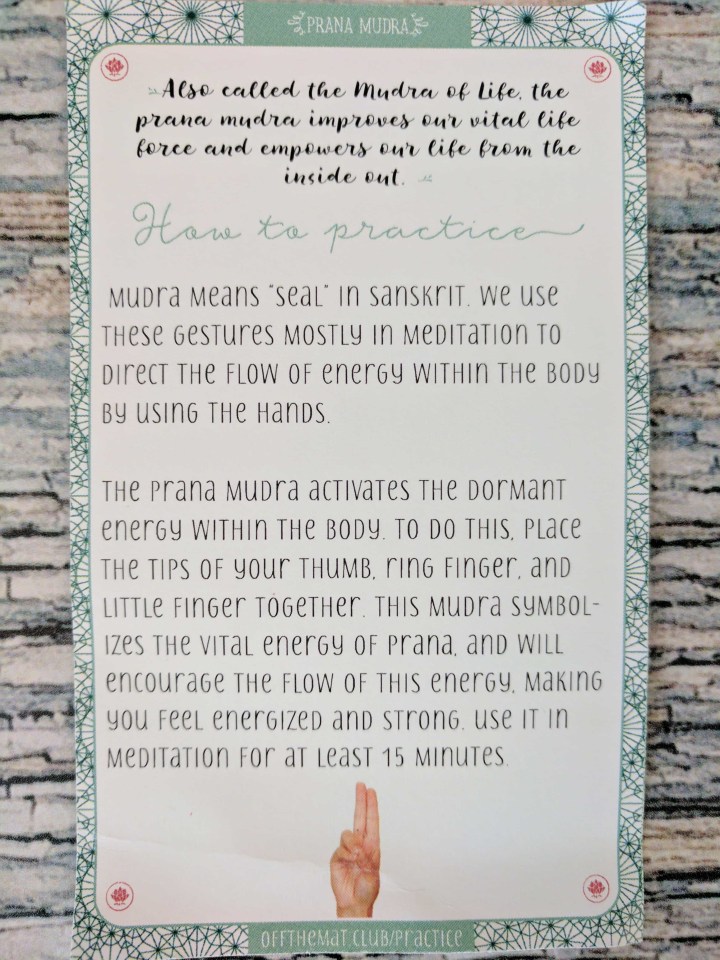 It's crazy to think that just placing the fingers in a certain way you'll fell more energized, but it works!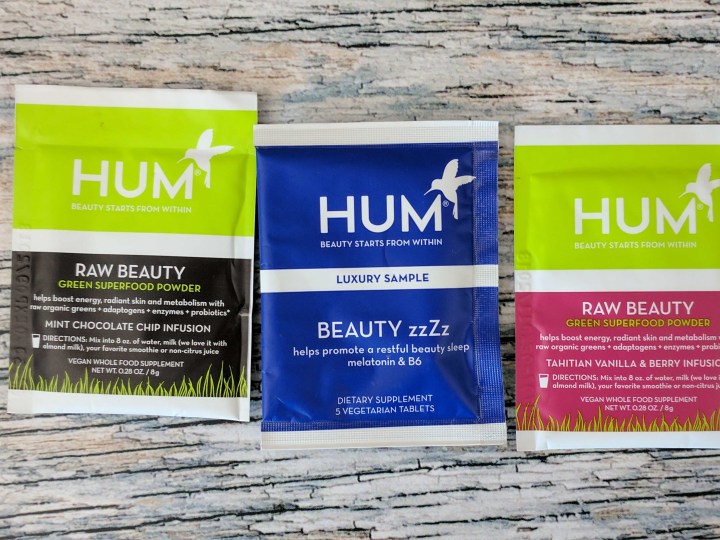 Bonus from Hum Nutrition. Hum nutrition offered us two bonuses : supplement samples (the Tahitian Vanilla & Berry Infusion was quite nice!) and a tote bag.
I love the hummingbird in their logo!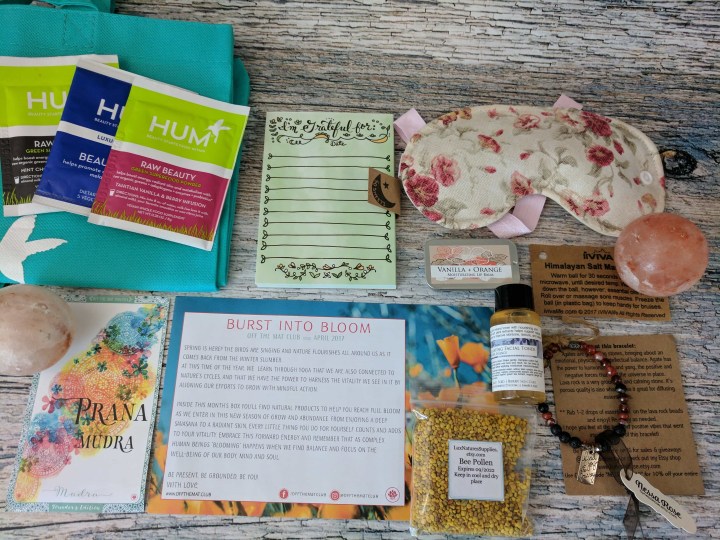 I really enjoyed my first Off the Mat Club subscription box! I feel I've got so much in this box, not just about the value, but about the care put into every single item. I liked that they are from artisans and small stores. I love the Therapy Yoga Balls (and all the puns I came up with at some point) and I thought it was a clever addition to a "Taking care of oneself after Yoga" type box! The name of the box really came through in this box!
What did you think of this Off the Mat box?
Visit Off the Mat Club to subscribe or find out more!