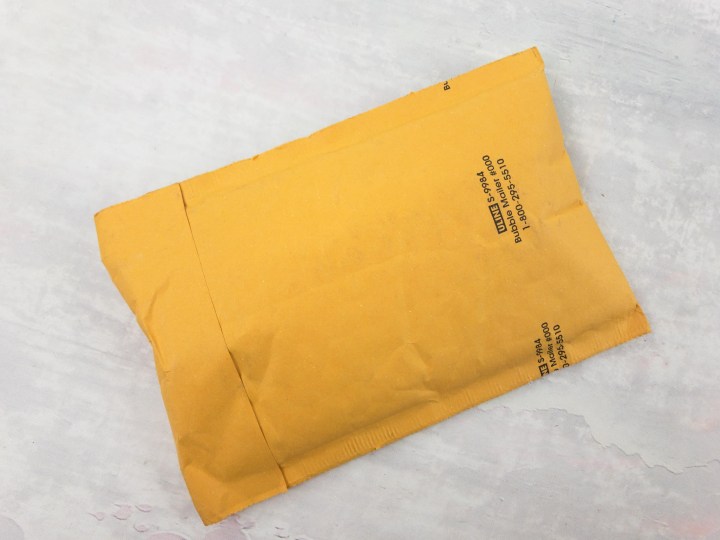 Mystic Monthly by Notoriously Morbid Cosmetics is a monthly themed lipstick subscription for $10 per month. Subscribers receive a full size exclusive Mystic Matte and one other full size lip product. If you're interested in this subscription, we suggest signing up for the waitlist.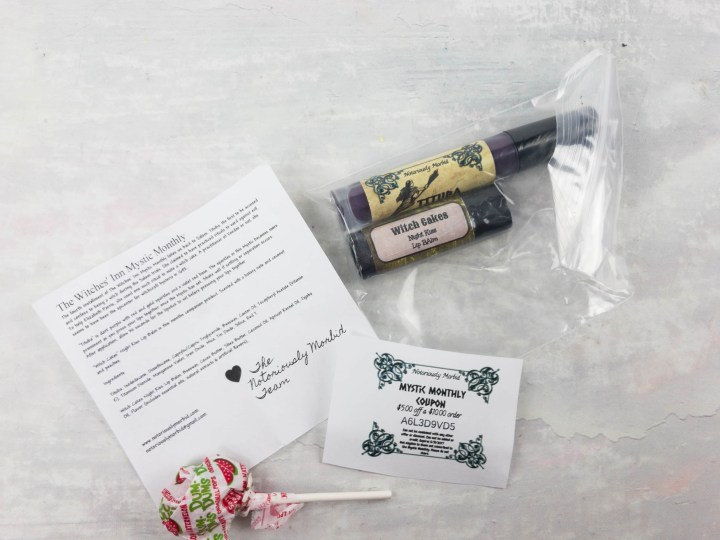 The theme of the 2017 Mystic Monthly is "The Witches' Inn." This is the fourth installment of the same theme. . This month commemorates Tituba, the first to be accused and confessed to being a witch.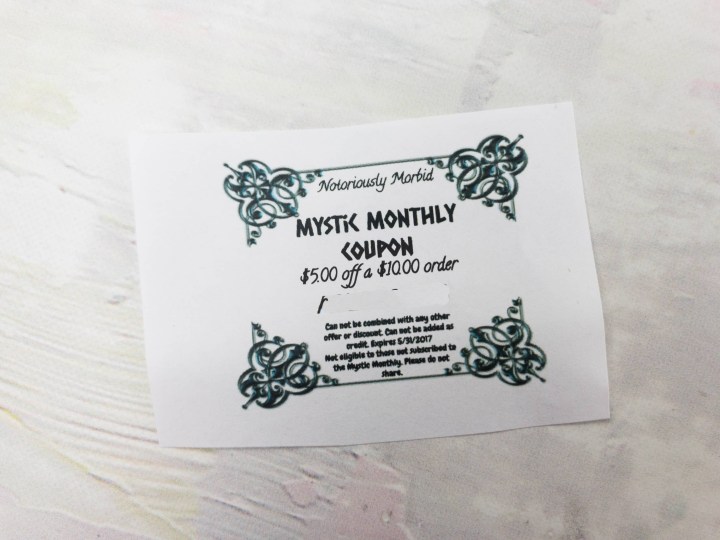 My bag came with a $5 off $10 coupon!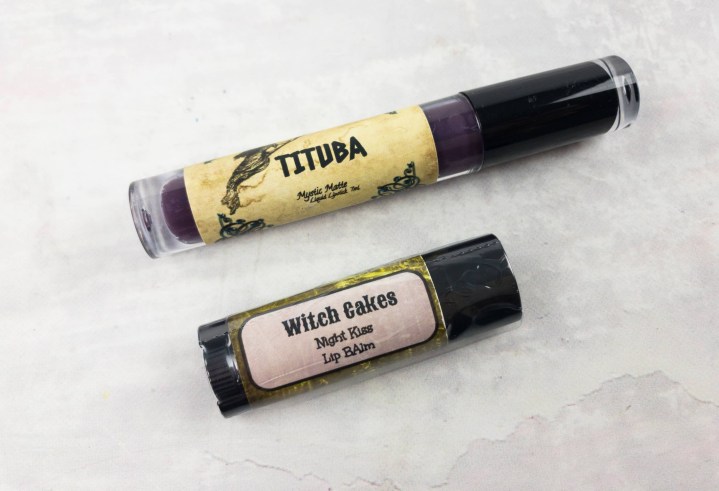 Everything in my April 2017 Mystic Monthly!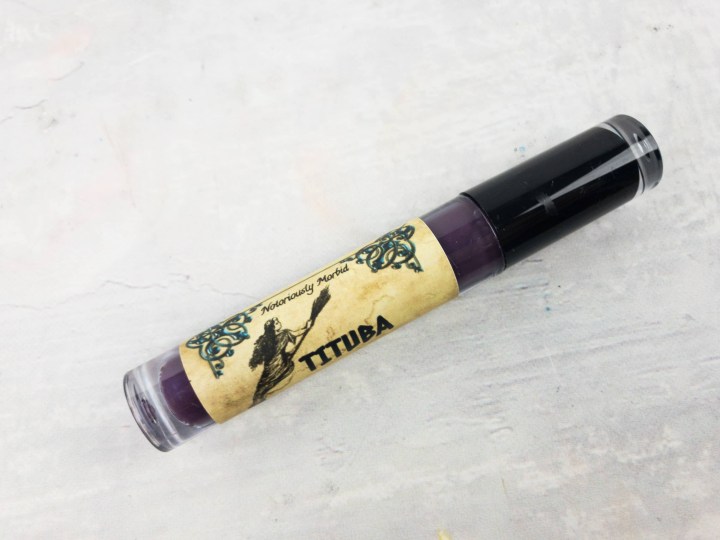 Tituba Mystic Matte Lipstick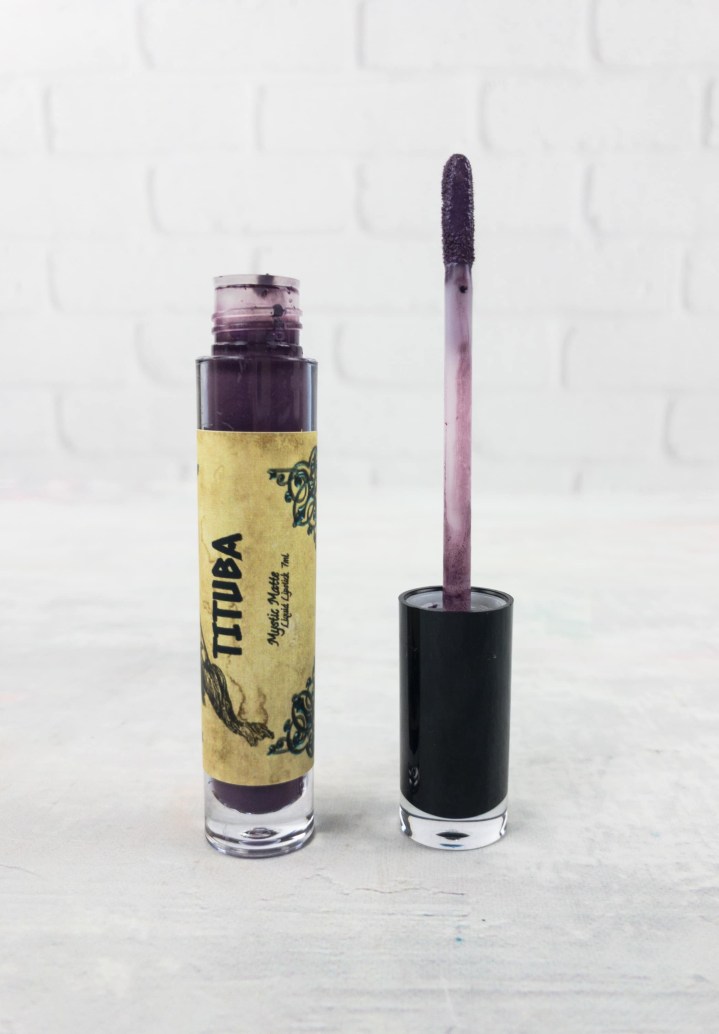 This lippie is dark puple with red and gold sparkles and a violet red base = and the sparkles really come out when you press your lips together after its set up.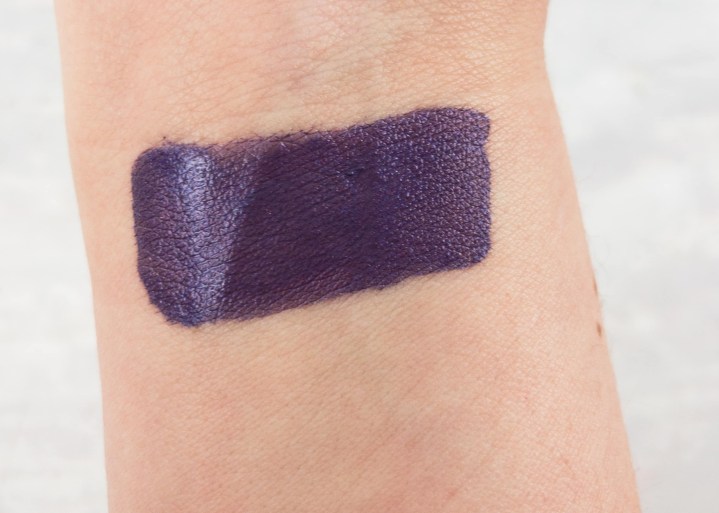 So pretty! Reminds me of the lipstick we got a few months ago in BOXYCHARM!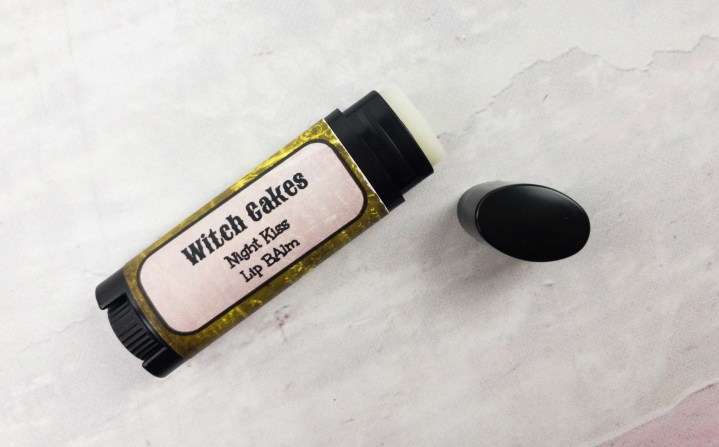 Witch Cakes Night Kiss Lip Balm: This is sooo great! It tastes like a sweet bakery treat with hints of coconut and peach, and is ultra moisturizing. One of my fave recent lip balms!
I think this is a fabulous liquid lipstick subscription and I think that the theme is executed perfectly, with 1 fabulous liquid lipstick (although maybe a bit out of my every day comfort zone this month), and a goodie! A great indie brand to try out!
What do you think of Notoriously Morbid's Mystic Monthly?