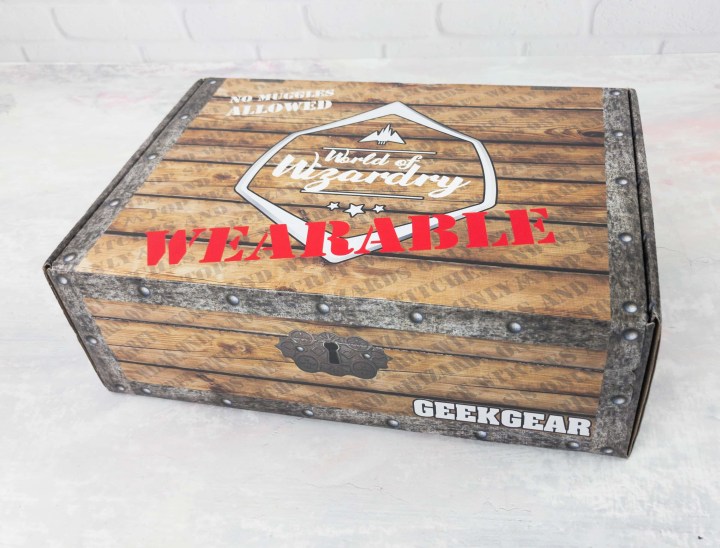 Geek Gear World of Wizardry, a Harry Potter themed box now offers a new subscription box with only wearable items – the Geek Gear World of Wizardry Wearables!
When you sign up, let them know which house you're in, and they'll take care of the rest, delivering a box of magical items to you every month! The items are not authorized or official, but they are good quality and very creative.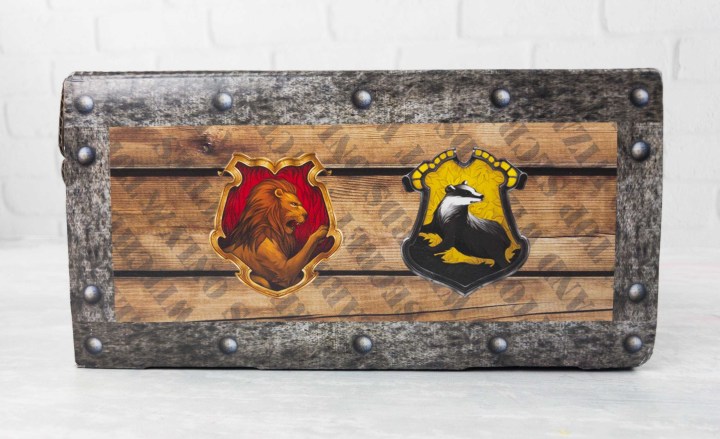 The box has cool house decorations on the outside!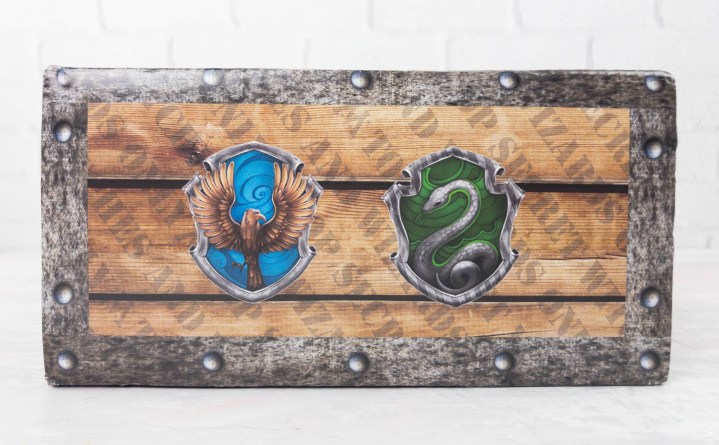 DEAL: Save 10% on your first month! Use coupon code NEWSUB10.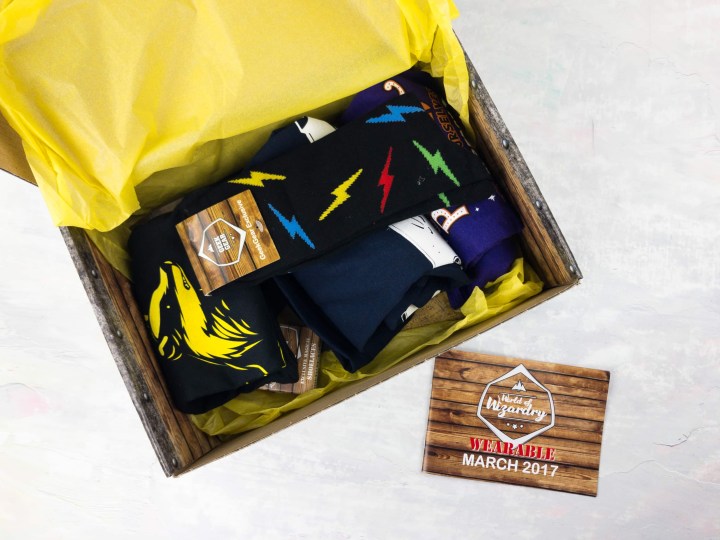 I can't wait to see what's inside my box!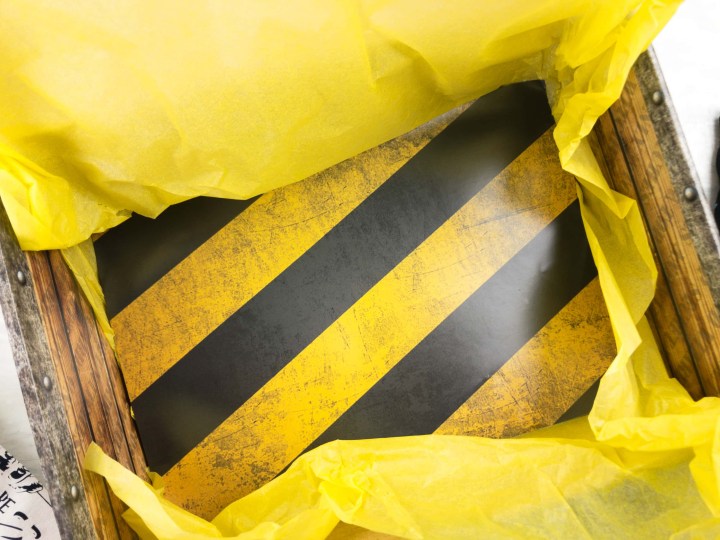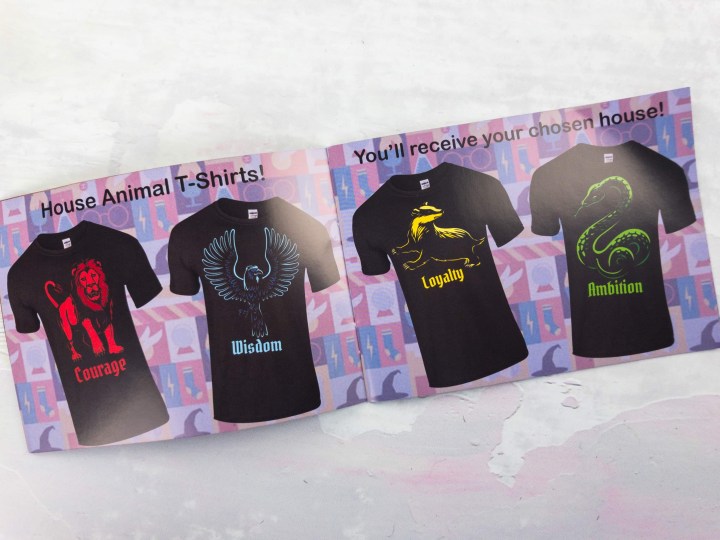 Every subscriber received a shirt in the house of their choice!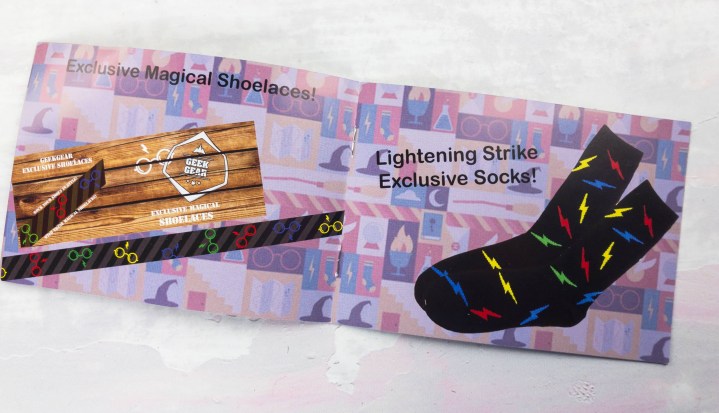 The information book gives you a full list of all the wearables in your box.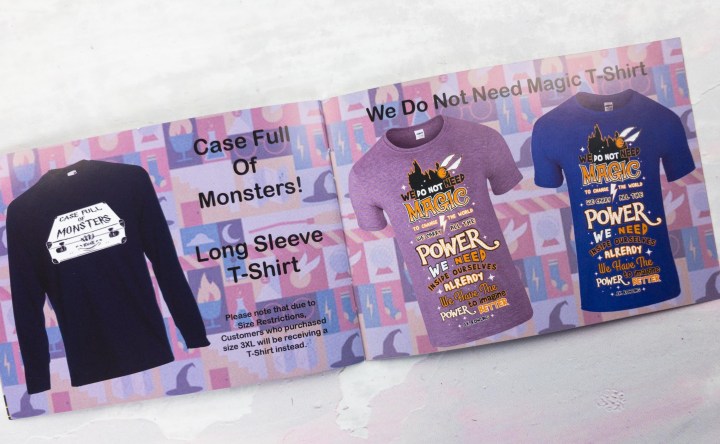 I don't even think this full-color multi-page booklet is necessary because the items really do speak for themselves, but it's nice to see the variations. A flat card would suffice!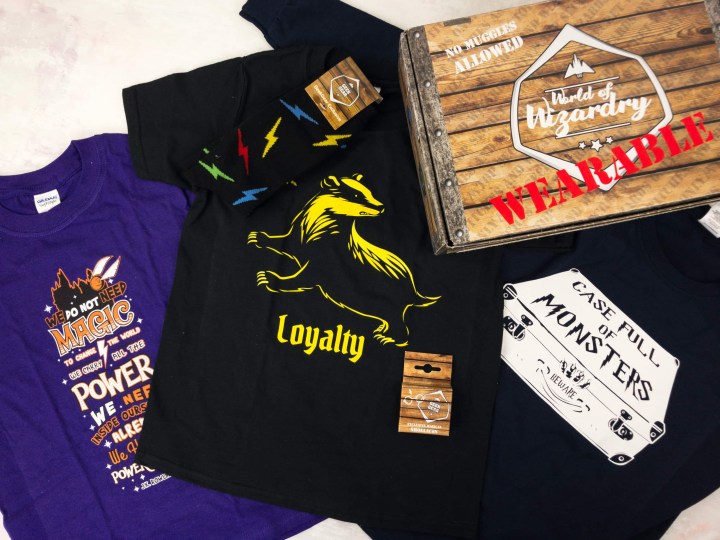 Everything in my box!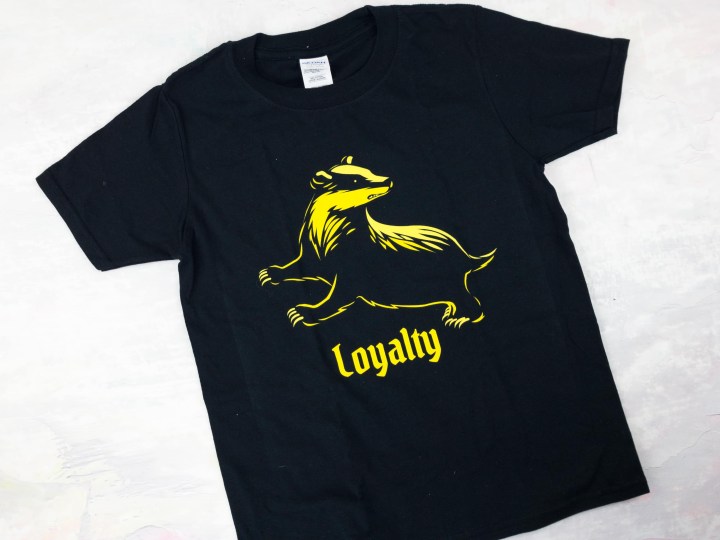 House Animal T-Shirt – Badger: Hufflepuffs represent! My daughter thinks she's one, but she's really not (how do I say this nicely? She's super lazy!).  We'll allow her this youthful dalliance with Hufflepuff until she realizes her true nature. This is super cute and young or old, fans are going to love wearing it.
FYI: This subscription is available in both adults and kids sizes.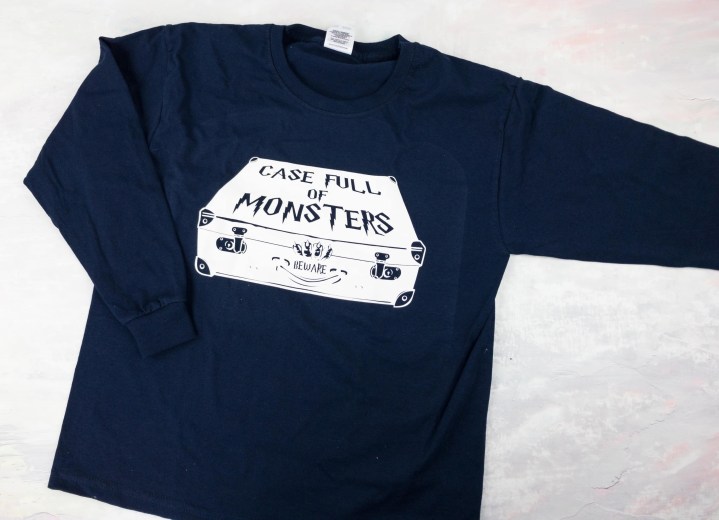 Case Full of Monsters Long-Sleeve T-Shirt: I LOVE that they are going full-universe with this box! Also a long sleeve shirt? Sweet.
https://www.youtube.com/watch?v=b_d5ZUynoDc
We Do Not Need Magic T-Shirt: This quote is from JK Rowling's Harvard Commencement Speech (available in expanded book form!). Subscribers received this in heathered purple or this purply blue (it's purple to me, but blue on the info card). SUPER cool!
---
UPDATE: This appears extraordinarily similar to this Risa Rodil design:
You can find this original here. We'll have more on this in the next review.
---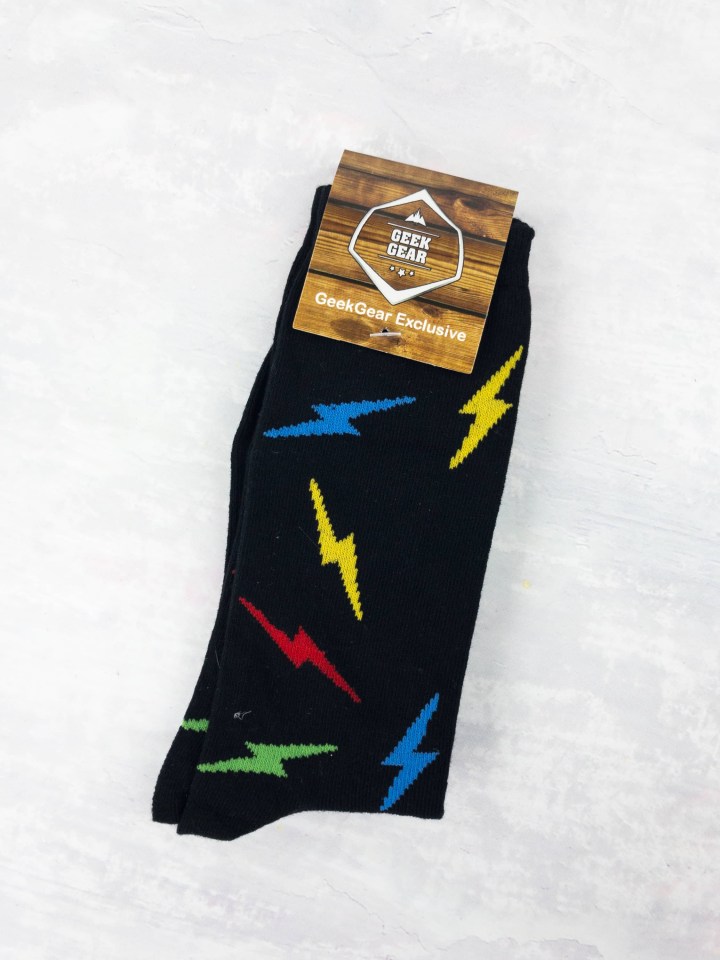 Lightning Strike Socks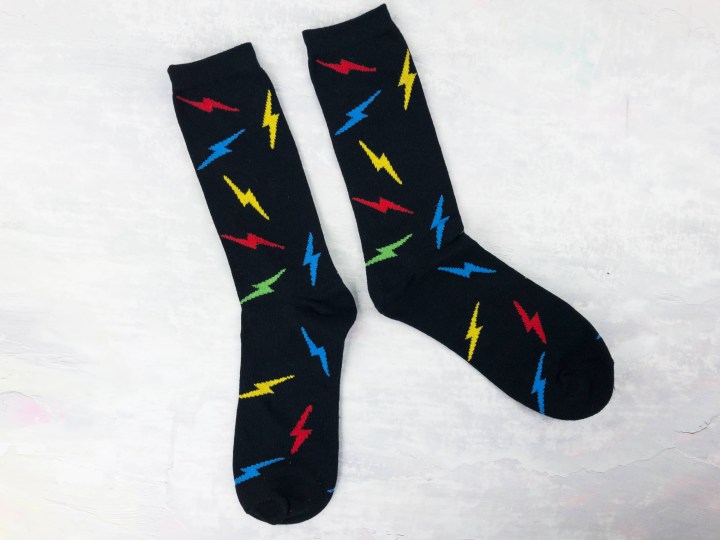 Shazam! House color lightning bolt socks!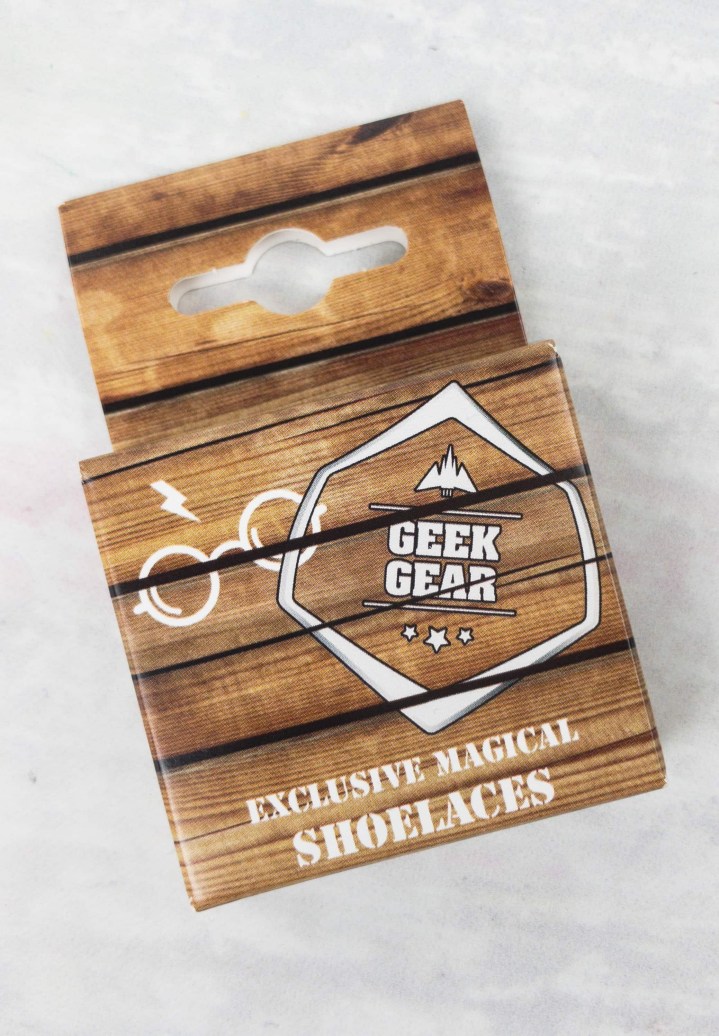 Magical Shoelaces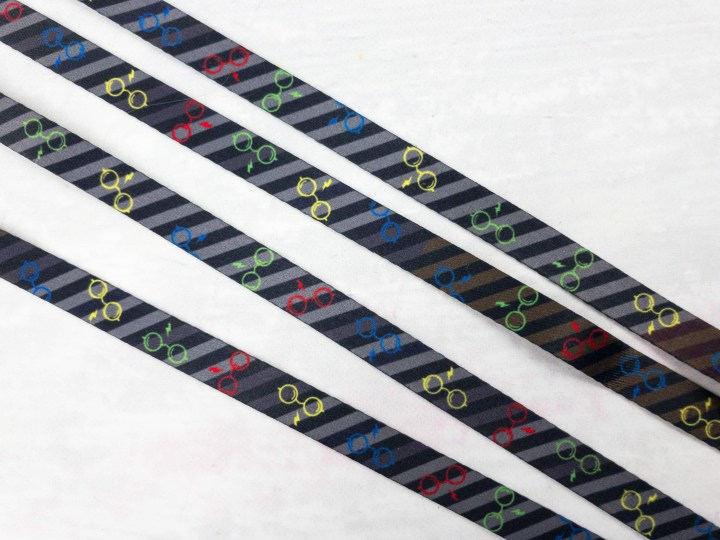 Potter spectacles & lightning bolt in house colors – in shoelace form!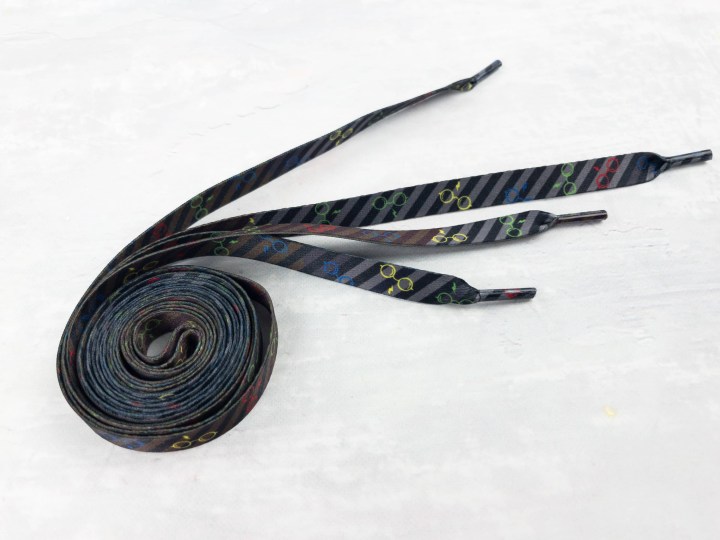 These are nice and long and a cool addition to your favorite pair of kicks!
I'm guessing April's more about Professor Snape?
This box was SUPER fun! I loved that we got three shirts plus some extra wearable goodies! I would say that this box is perfect for Potterheads – but it was really more than that, with an item from Fantastic Beasts and a JK Rowling quote too.
Visit Geek Gear World of Wizardry Wearables to subscribe or find out more!