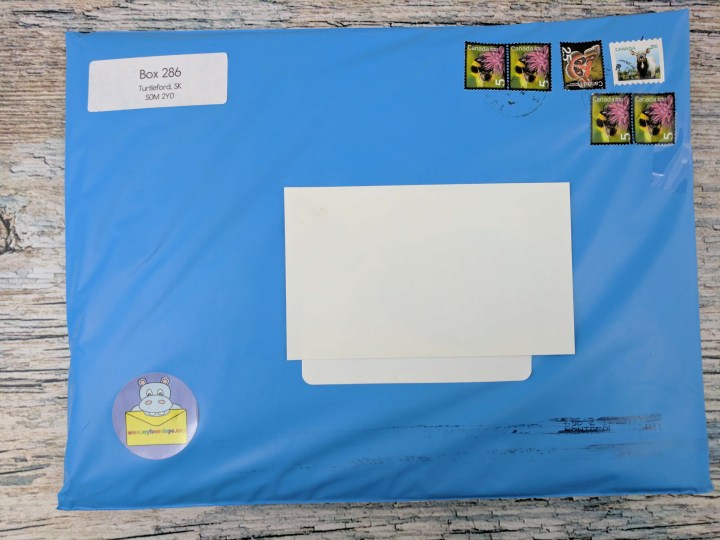 Myfunvelope is a soon-to-be launched Canadian craft subscription box for children. Every month, a funvelope will deliver four new and unique craft projects that follow a fun monthly theme. Children will also receive a STEM activity. This subscription is $18 CAD and they promise that the themes will never be holiday related so all children can enjoy. I love the pop of colour that welcomed me in my mailbox! With the first shipment for a new subscription, a pencil case will be included to store the scissors, markers and other tools needed for crafting!
Disclaimer: I don't have kids myself, so I had to borrow some from my family. Helping me with this review is my sister and her two daughters (age 5 and 7).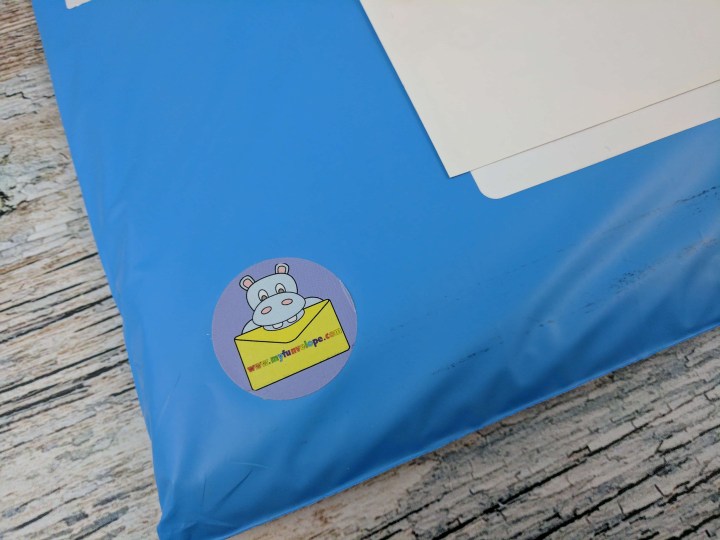 Their logo is so cute!
Everything is nicely wrapped in a bright yellow tissue paper.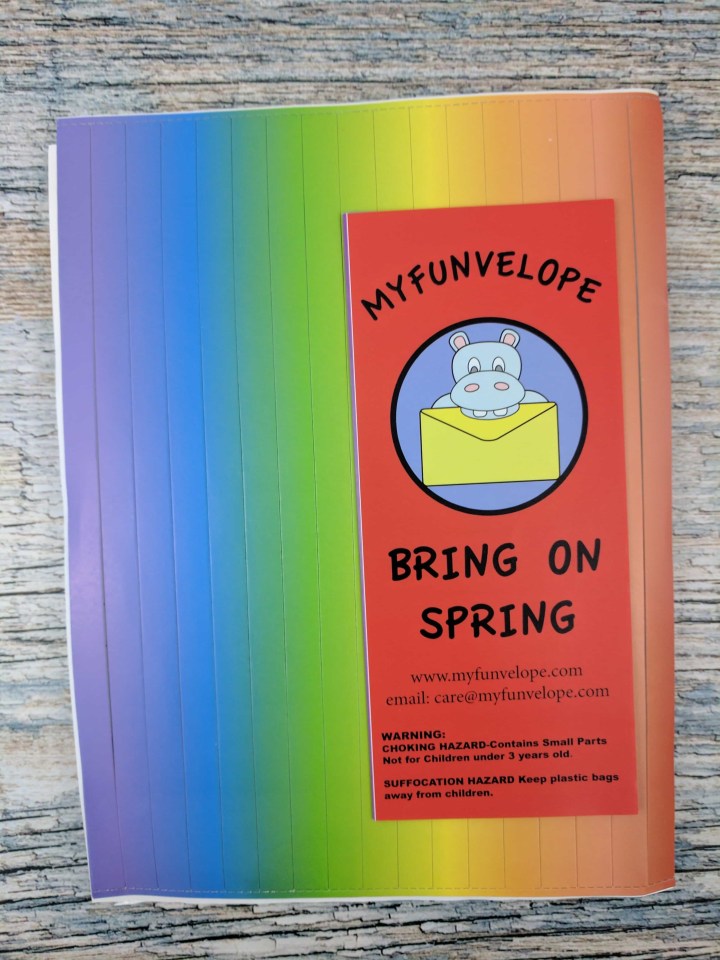 First thing that welcomes me is this nice pre-cut rainbow coloured thick paper. I'm intrigued! The theme this month is "Bring on Spring". Yes. We need this. It was snowing the day I opened the envelope.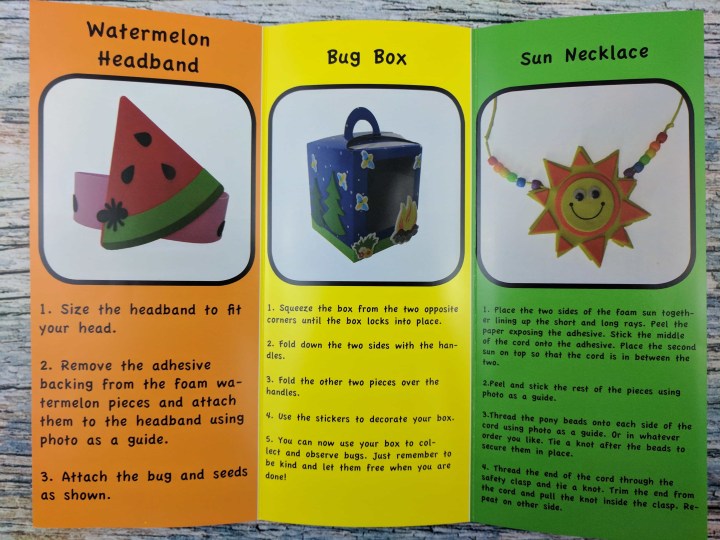 All the activities are nicely explained in the pamphlet. I can already know which one will be a hit with the two nieces I'm giving this envelope to!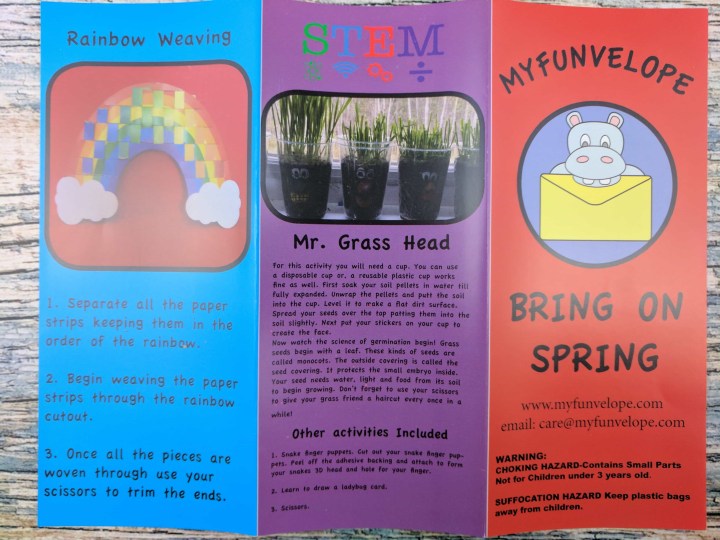 And there's more!!!
There's some pre-cut rainbow thick paper, a rainbow (also pre-cut to thread the lengths of paper in), a snake finger puppet, a "How-to draw", and a folded box.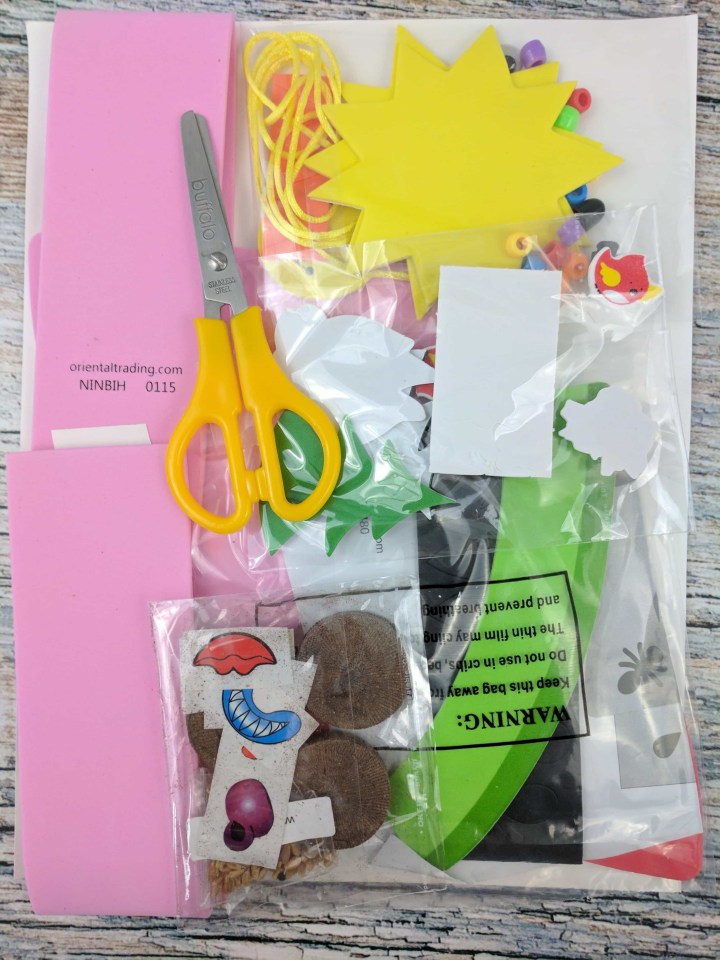 Underneath, there's a cardboard paper on which everything was glued to in clear plastic bags. Each activity has its own bag, so it's easy to choose which one to do without making a whole mess of the thing! My sister was happy to see the scissors, I guess because she thinks that will keep her own scissors safe from the kids! (Hint, it doesn't)
Right away, my sister was really impressed with the amount of things she could do with her daughters, and she thought there was enough activities to keep both kids happy at the same time! The pink headband was a hit with both of them! Most of the items are made of foam making them very easy to manipulate by younger kids.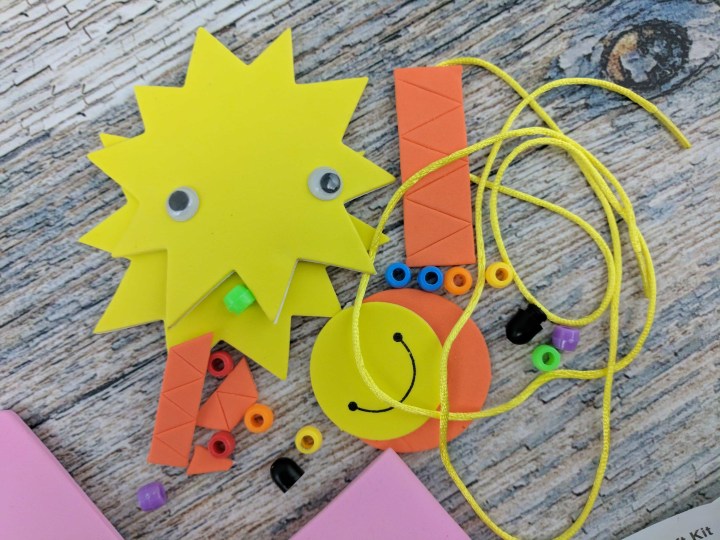 Look at this cute sunny necklace! The googly eyes are a nice touch!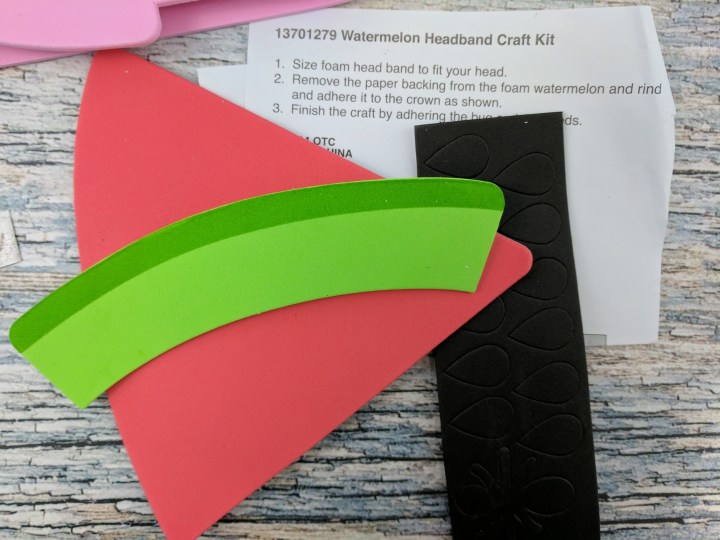 The Watermelon Headband project.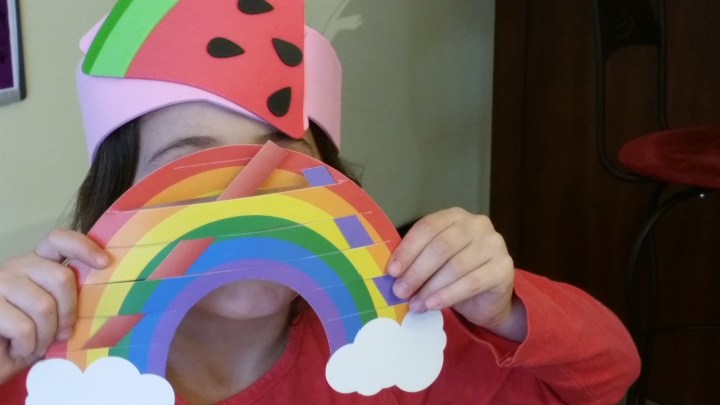 And the result!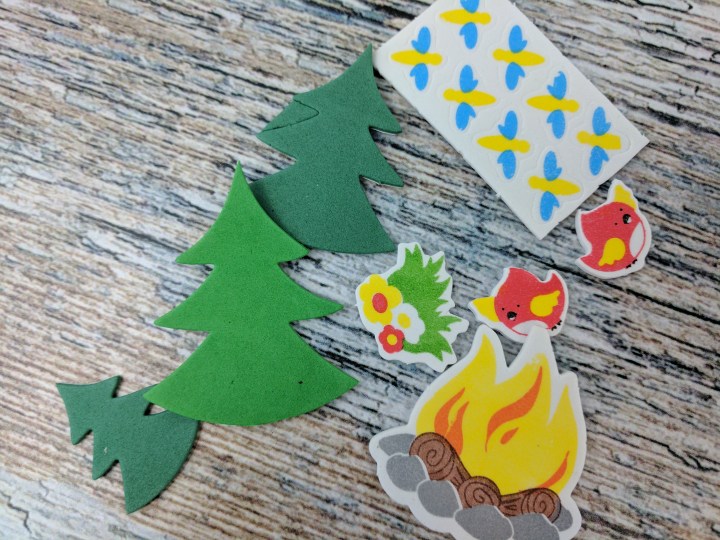 This were foam stickers for the Bug Box. I almost stole the little birdies, but I decided to play nice!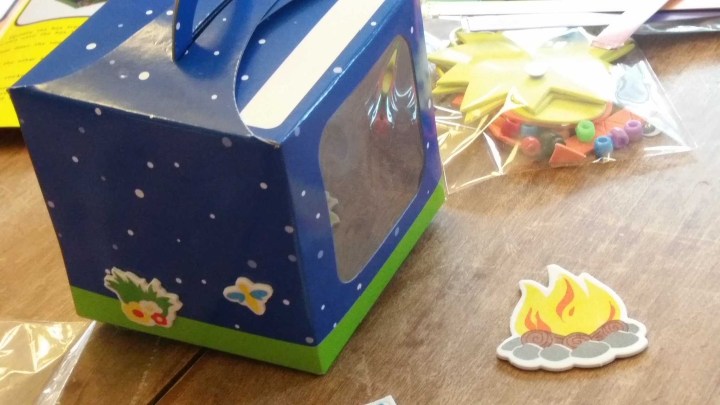 The box was a bit hard for even the adult to put together, but the end was well worth it!
This is MY favourite activity: planting seeds, and then waiting a while to see something grow. The face stickers are fun to put on cups and pretend the grass is hair! I think I'll start putting googly eyes and stickers on all my flower pots.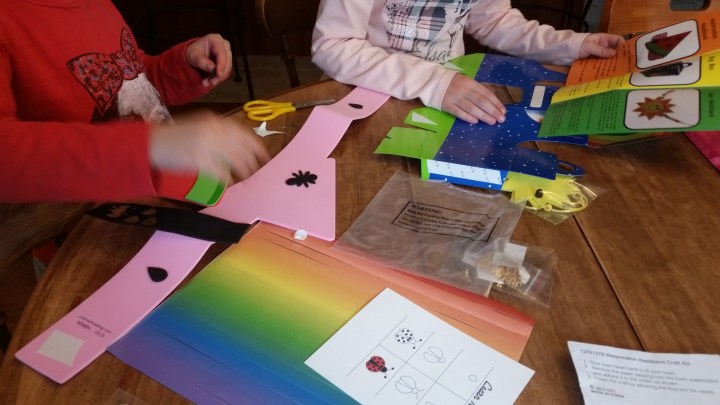 Do not disturb! Kids hard at work!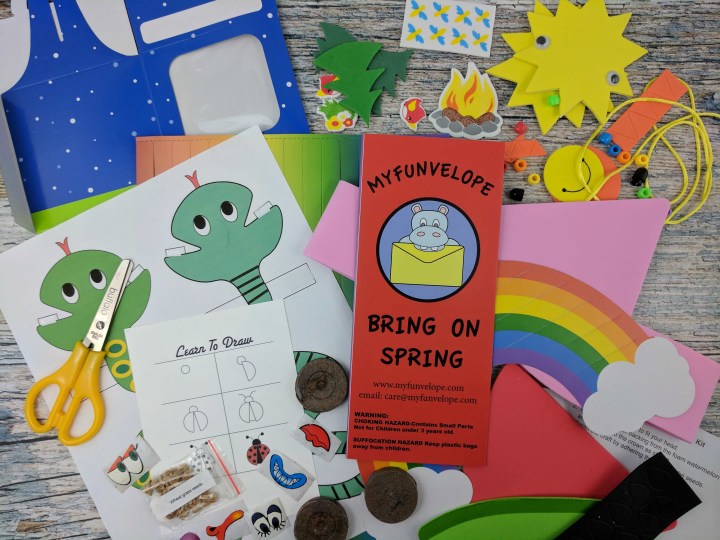 My sister and her daughters really enjoyed their Myfunvelope! The theme was so much fun and perfect for the season! We really like that this subscription had plenty of activities for two kids, so both could work on their favourite activity at the same time without too much fighting! Also, we appreciate that because it's a craft subscription, there's no "wrong" way to do things. The watermelon seed stickers ended up on the headband instead of the watermelon? So what! My nieces had fun making the activities their own, and that was the best part.
What did you think of this future craft subscription for kids?