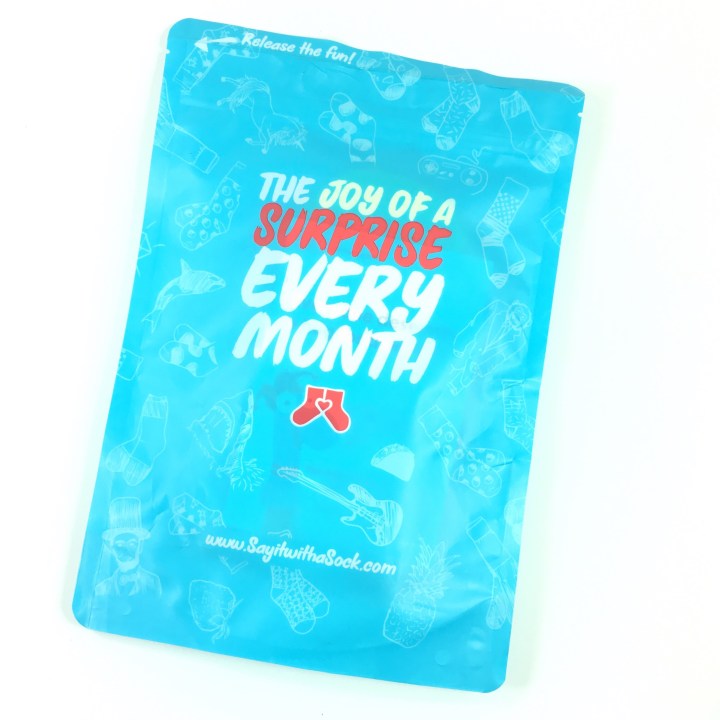 Say it with a Sock is a monthly sock subscription that sends high-quality cute and/or funky socks to your door. You can also gift this sock club to someone special who likes really cool socks and they will receive a handwritten note to go along with their new warm fuzzies. This sockscription sends only brand name socks.
You or the object of your affection will receive a pair of brand-name socks every month. If you're the forgetful type or just want to wrap your friend's feet in happy fun sock goodness monthly, this is a great subscription.
This subscription is available for men, women, or children, and I am reviewing the men's subscription today. Men's subscriptions include 1, 2, or 3 pairs of socks a month and you can choose from monthly, 3, 6, or 12-month terms. Receive 1 free pair with a 6-month term or 2 free pairs with a 12-month term! You can select Pattern Socks (more subdued), Graphic Socks (crazier styles), or either. This is a review of the Men's 1-Pair Sockscription ($11.99 + free shipping).

I received 1 pair of socks in a pretty poly mailer. This subscription starts at $11.99 including free shipping.
DEAL: Save 10% on your order with coupon code HELLOFUNSOCKS.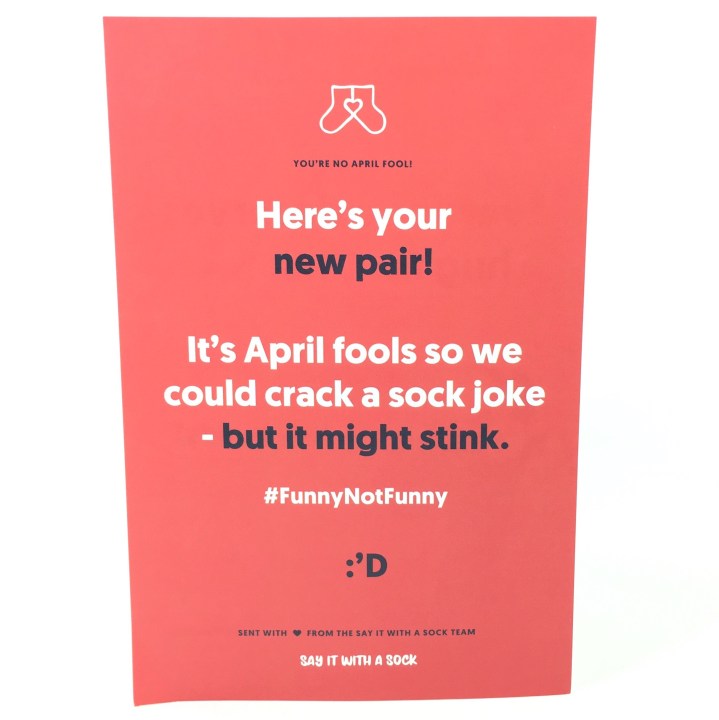 There was a card with a real stinker of a joke…
…and info on how you can earn free socks!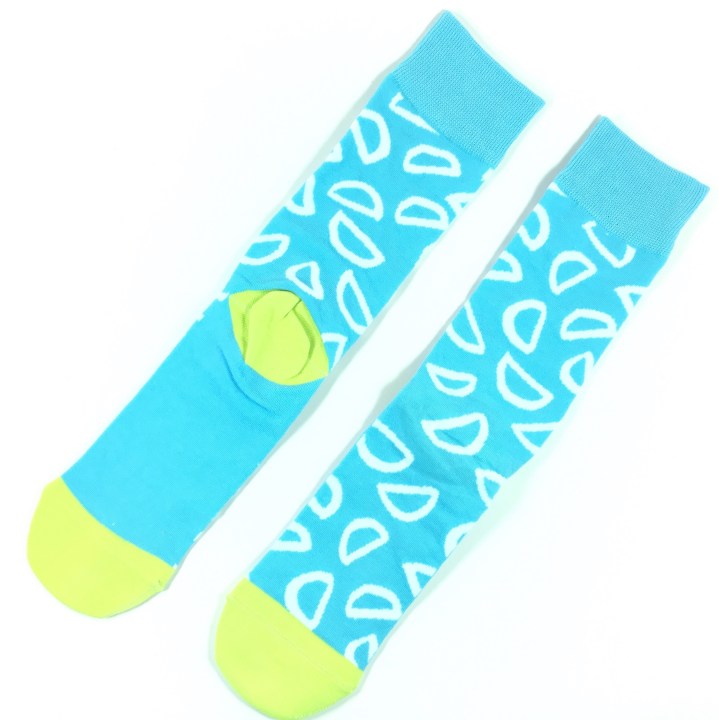 Bokkie Half Moon Socks These socks are made of a combed cotton/polyester/spandex blend and have a blue body and cuffs, with lime green toes and heels. They feature a half-moon design and are U.S. Men's size 6-13.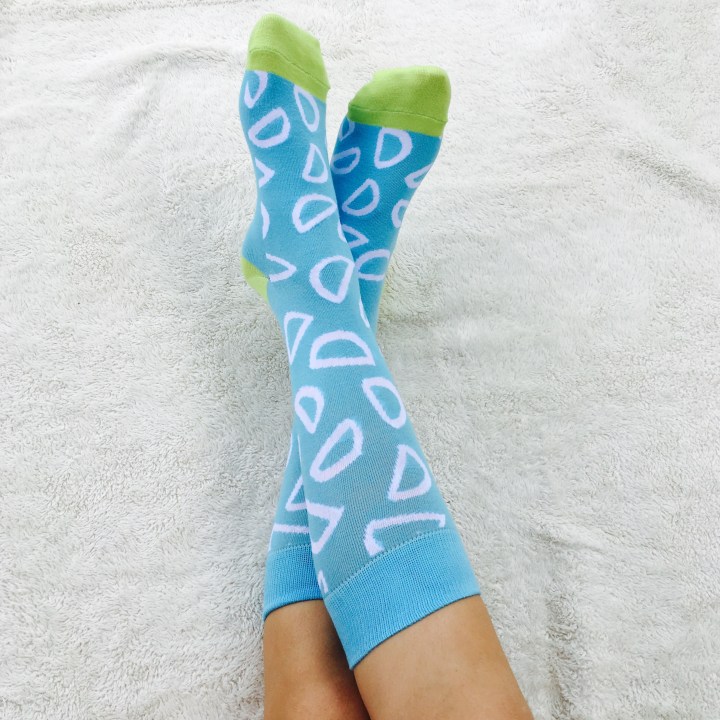 I have a confession to make: I don't give these socks to my husband, I wear them myself! I don't have dainty little feet and I wear athletic shoes to work since I have an active job and these help me feel like I have something special on my feet, plus the kids get a kick out of seeing some of my more colorful socks! This sockscription is a really cool way to add funky fun flash to your wardrobe. This subscription may say it's for men but women with larger feet or who like less "girly" styles may prefer this to the women's sockscription. The value for my April shipment was $12, plus shipping was free, which would have added to the price had I ordered from the individual company website. If you are really into socks or want to send a gift to someone who is, then check out the Say it with a Sock website and start customizing to your feet's delight!