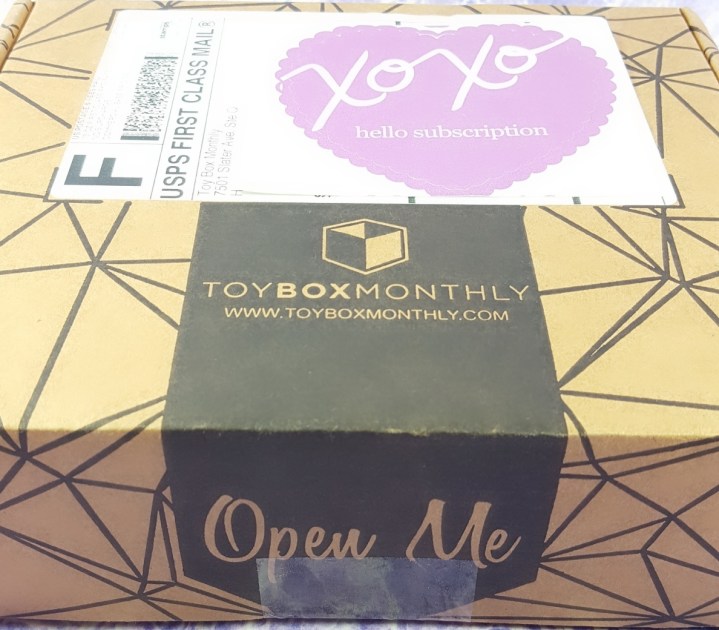 Toy Box Monthly is a monthly surprise box full of toys. Every month, you'll discover the latest, greatest, and hard to find toys from the brands you love for one low price. The boxes are carefully hand selected on a monthly basis and will include 4 to 6 items. When you subscribe you can select from 3 Categories of toys to choose from: BOYS, GIRLS, or a MIXTURE of both. Since I have two boys, we get the BOYS box.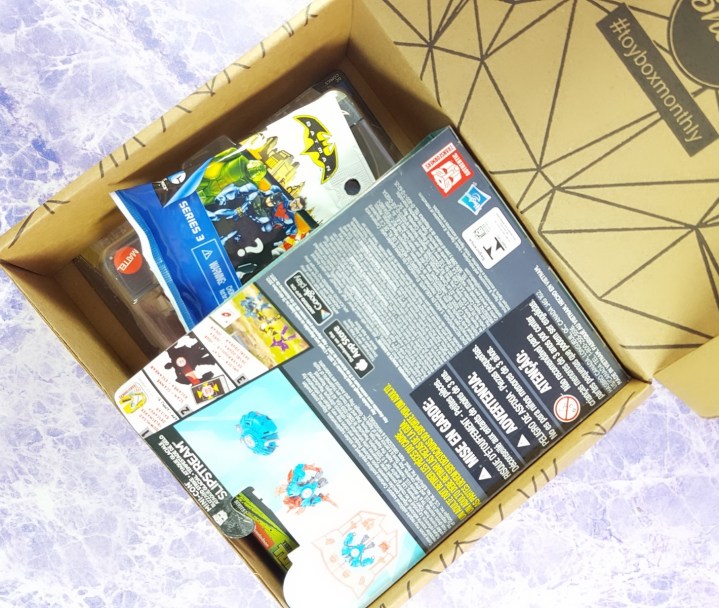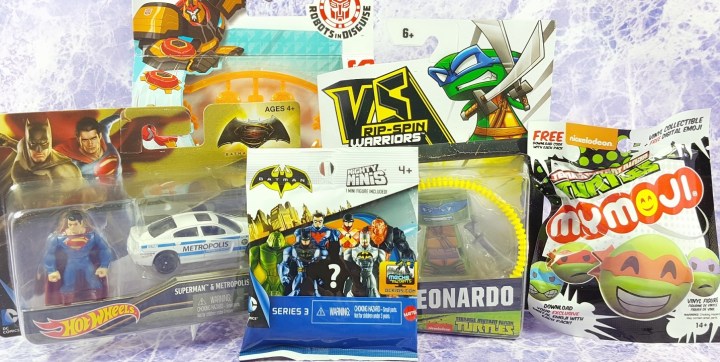 Not much to this subscription as you look inside the box and see all the toys in the box in their original packaging.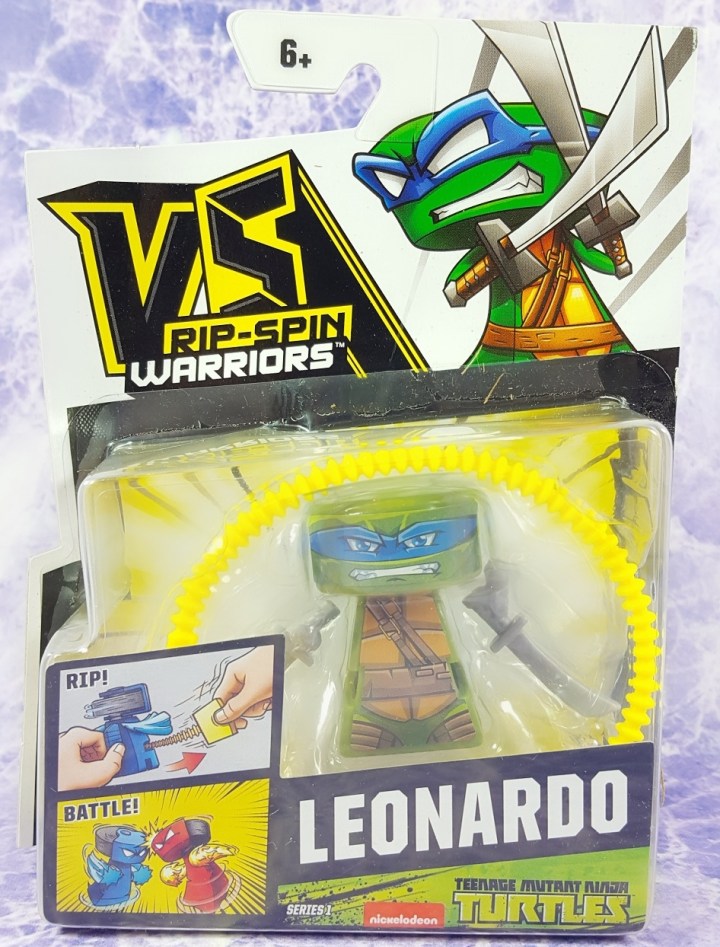 VS Rip-Spin Warriors Leonardo ($3.94) – Rip and pull and away it goes. This is just one and since we don't have others we have been letting it go spinning across the floor. It is fun and both of my boys like making it go.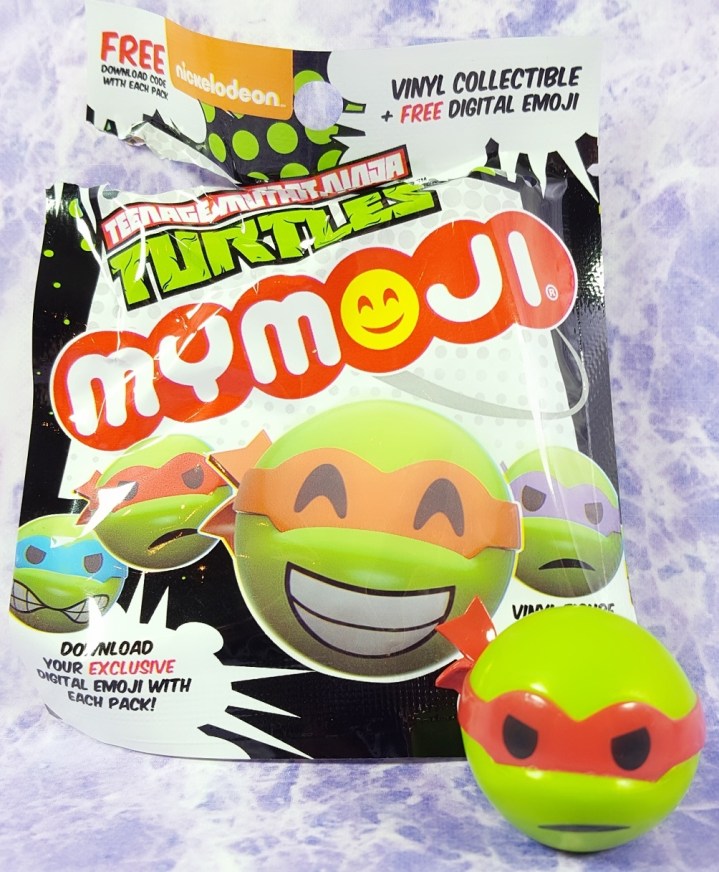 Teenage Mutant Ninja Turtle Mymoji Raphael ($4.49) – Another turtle item and it's so cute. We love blind bags of all kinds and this was no exception. We opened it right up and saw that we got Raphael in our bag.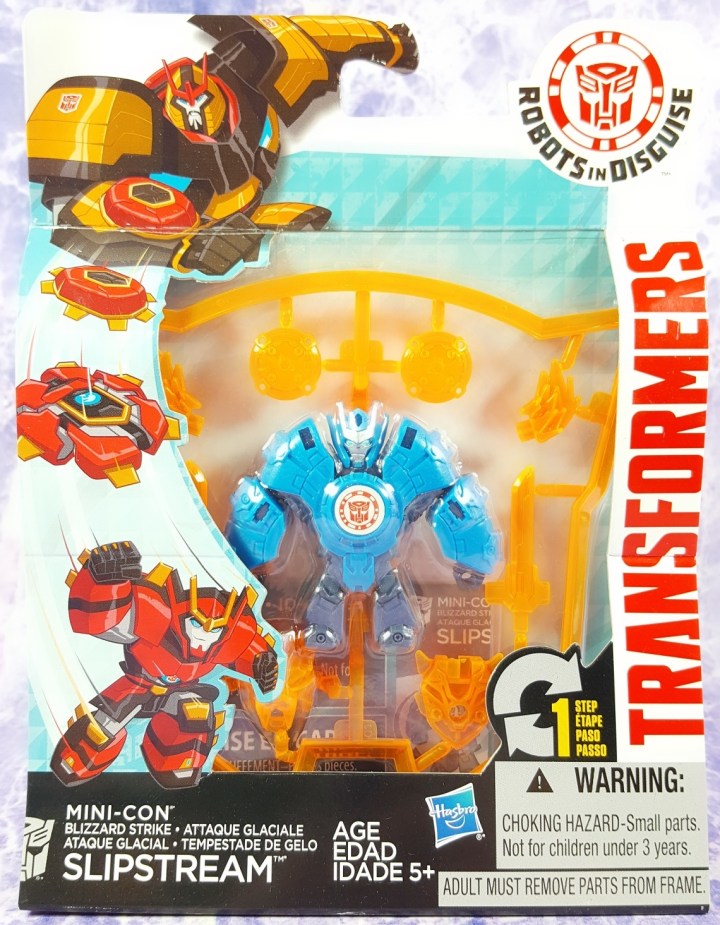 Transformers Mini-Con Slipstream – While not a blind bag type of item, it is a small mini-figure buildable and those are always great. The pieces are small so I know we will lose them soon but for now, its fun and even with the little pieces are gone the boys will play with it.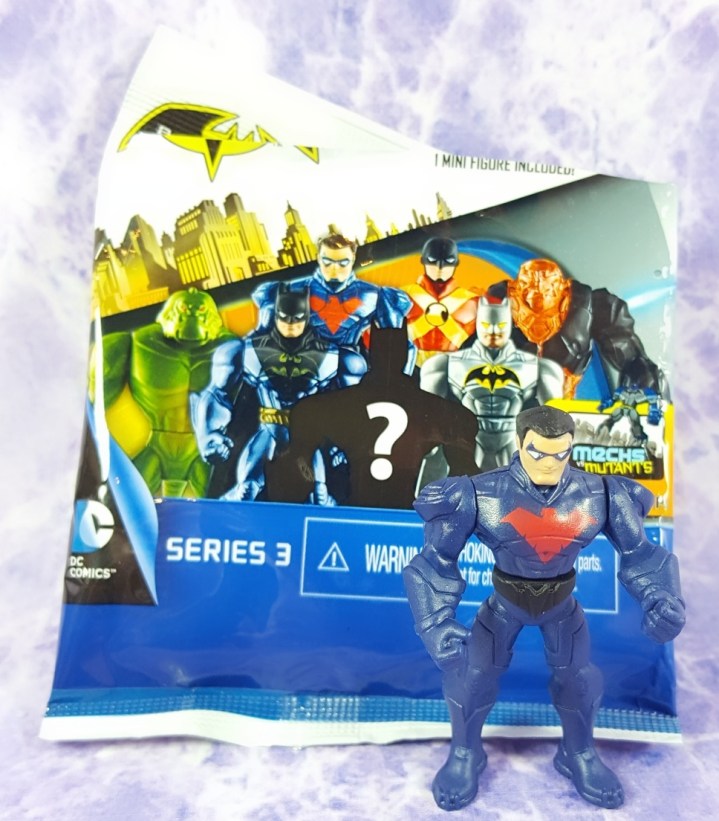 Mighty Minis Series 3 Nightwing ($4.99) – Another blind bag item and my boys were so excited. We opened it up and we got Nightwing. My son said I had to take a picture of the info sheet. He is obsessed with info sheets and will go over and over them. Do anyone else's kids do that? He now wants to try and collect all of the characters so that he can mix and match their parts.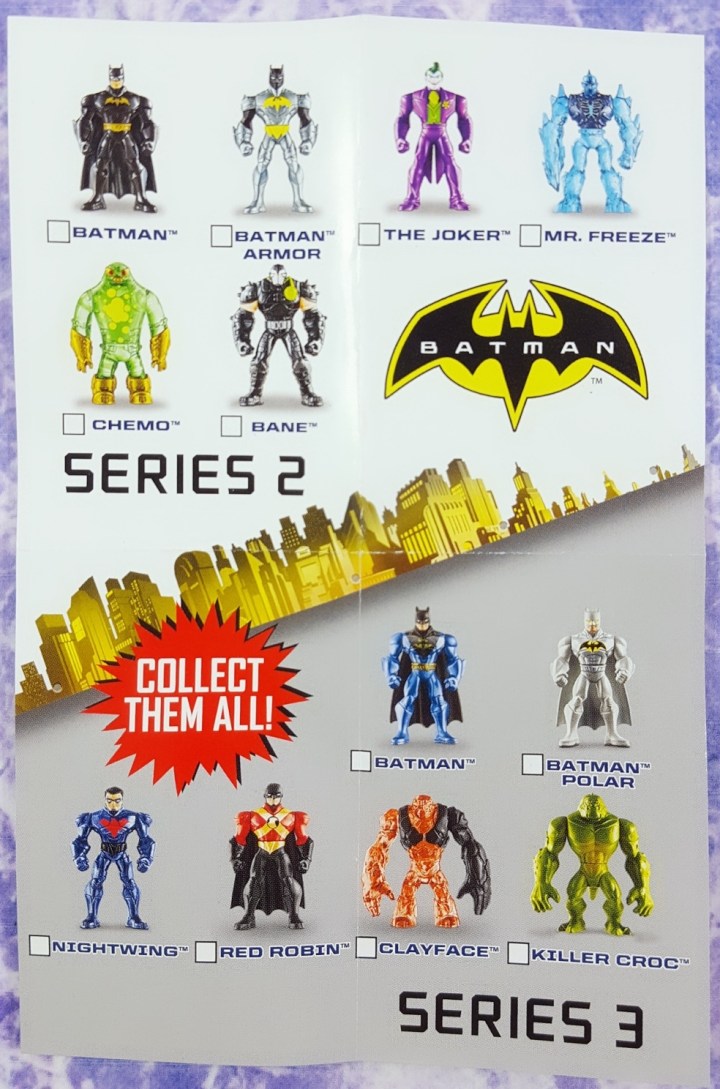 Hot Wheels Superman & Metropolis PD ($7.50) – Everyone loves cars and my youngest still plays with them all the time. He has already ran off with these and added them to our collection.
Toy Box Monthly sent another great month of toys for my boys.  They love all the toys and getting surprises each month. They run right off with the toys and start playing and chatting away. I wouldn't mind a note in here telling us why they choose each item since I've always curious but with the awesome items it isn't a requirement and we know they sent toys that boys would love.