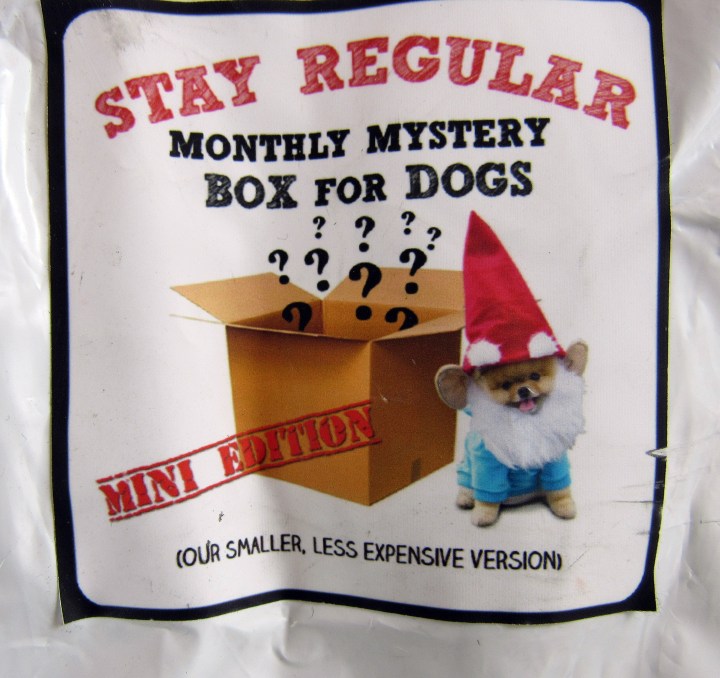 That Daily Deal is now offering a smaller version of Pet Treater called Mini Monthly Mystery Box for Dogs. Receive at LEAST one bag of treats made in the USA or Canada along with one toy each month for $9.99 and free shipping. Small, medium, and large dog options are available. Subscribers will also have access to secret deals and add-ons.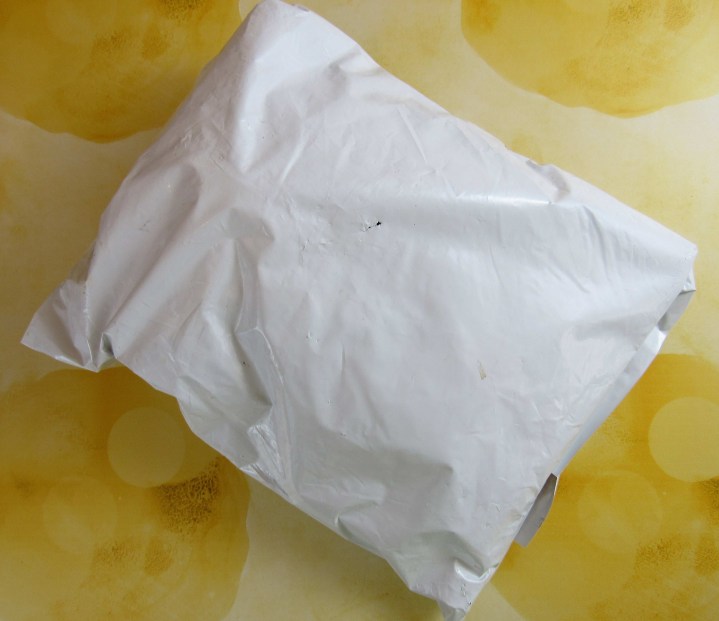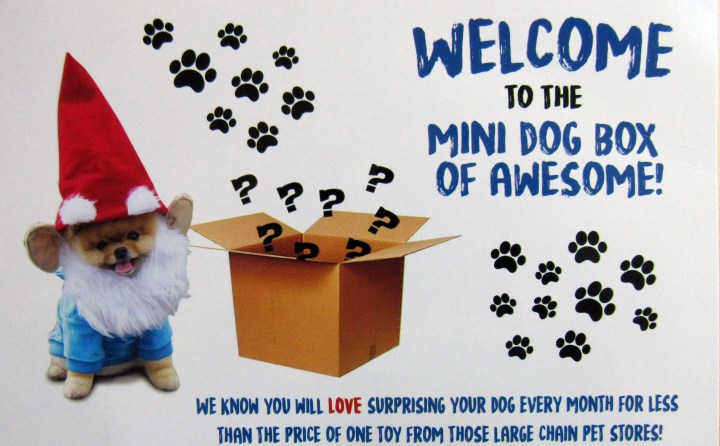 I received a card welcoming me to the Mini Dog Box of Awesome.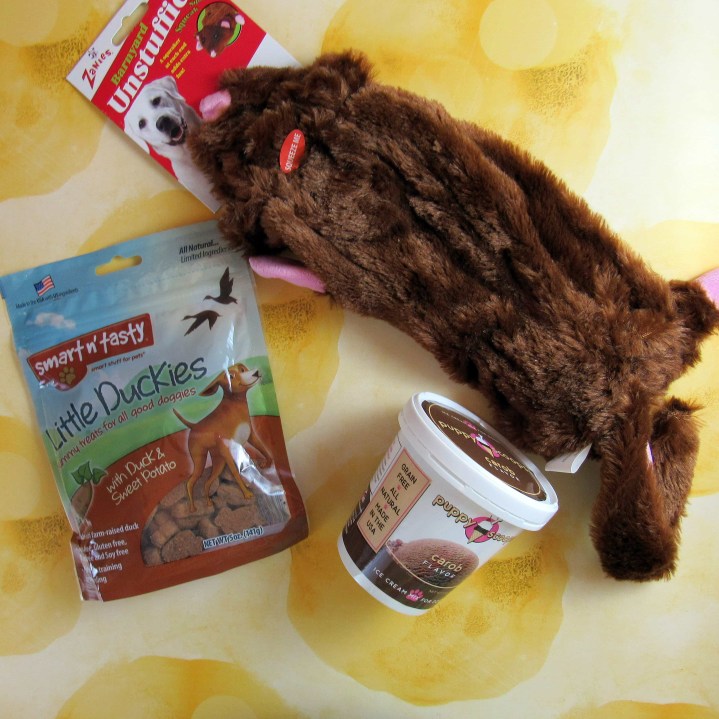 Here are the items for the March Mini Monthly Mystery Box for Dogs. Subscribers received a bonus item for signing up before February 20th. This review is for the large size dog.
Bella and Odie enjoyed playing tug of war with the Zanies Large Barnyard Mouse Unstuffies Toy ($8.87). The adorable mouse has two squeakers. Daisy loves Zanies babies and gave the baby a bath.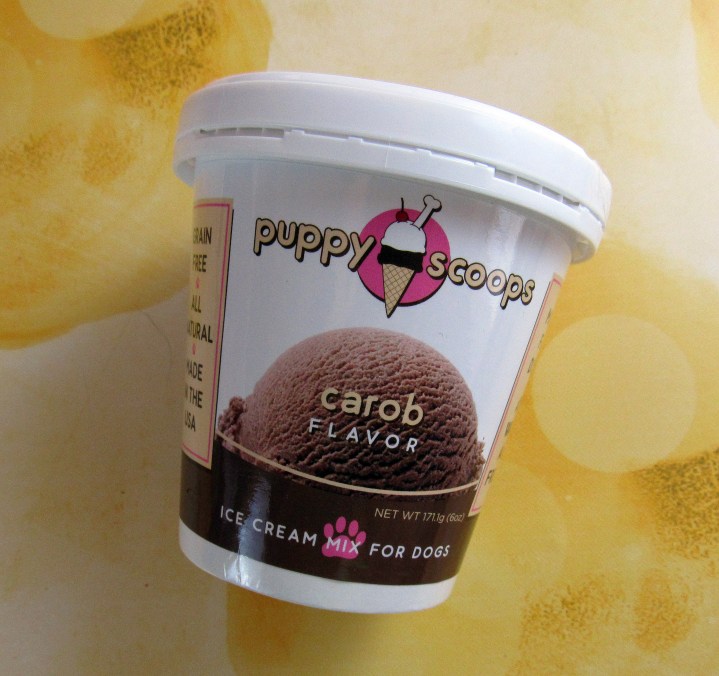 We love Puppy Scoops Carob Dog Ice Cream ($7.99)! The Made in the USA ice cream is super easy to make.
Pour the mix into the container, add 2/3 hot water, stir, and place in freezer for 5 hours. Odie rushed over as I was making the ice cream. He knew it was something yummy for his tummy.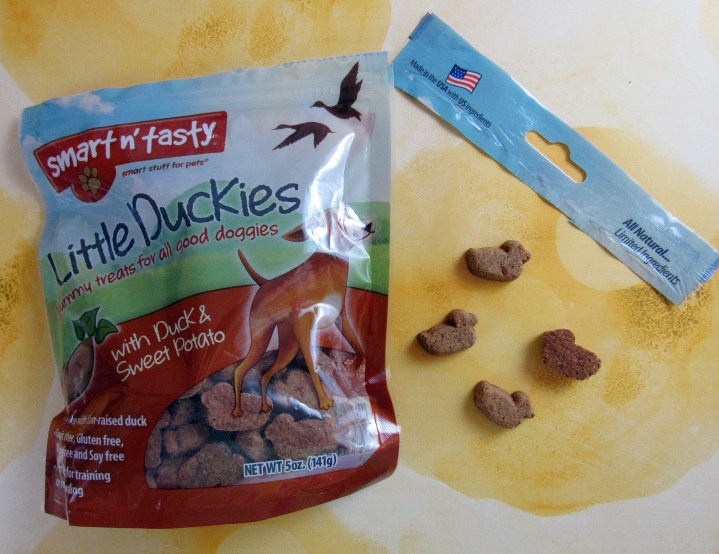 Time for the bonus treat! Our three dogs loved the Made in the USA Smart n' Tasty Little Duckies with Duck & Sweet Potato (5 oz, $6.99). The wooflicious treats are made with farm-raised duck and are free of grain, gluten, dairy, and soy. It's also free of chicken which means Daisy can enjoy them too!
Time for doggy pictures. Daisy is not in the pictures although she enjoyed both treats and the toy. Bella is a Mini Rat Terrier. Odie is half Border Collie and half Labrador Retriever.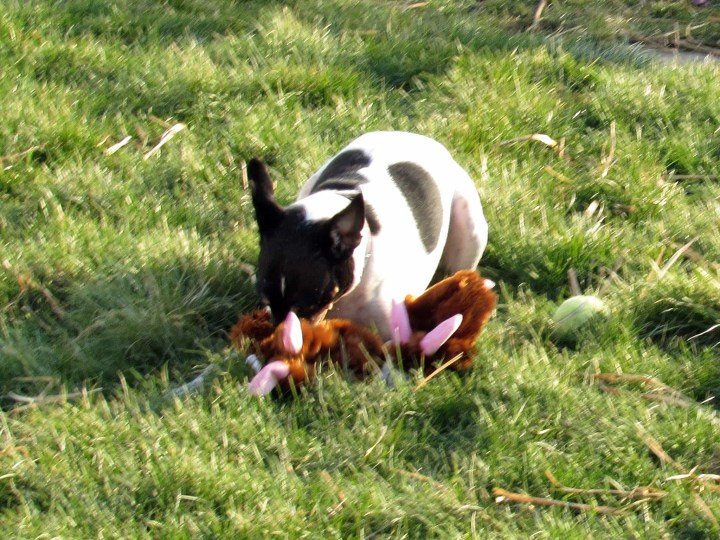 It's a mini rat terrier in the wild playing with a giant mouse!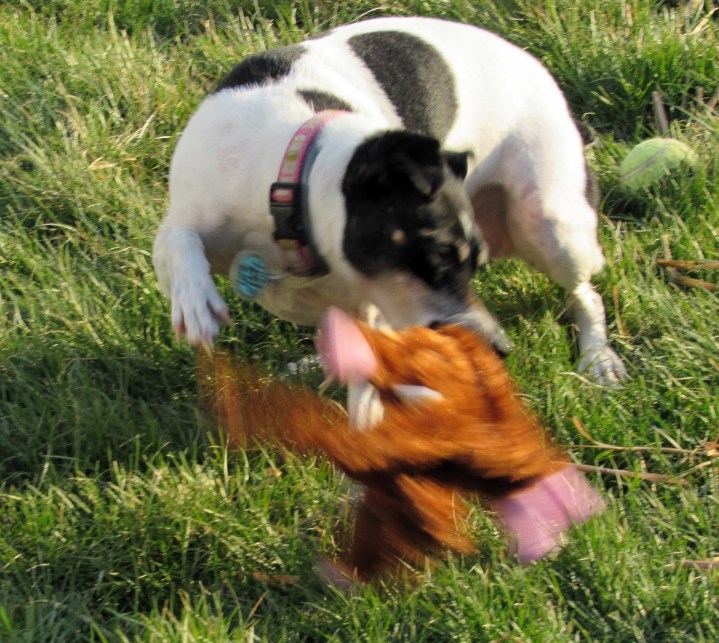 Watch her as she makes her famed rat terrier killer move.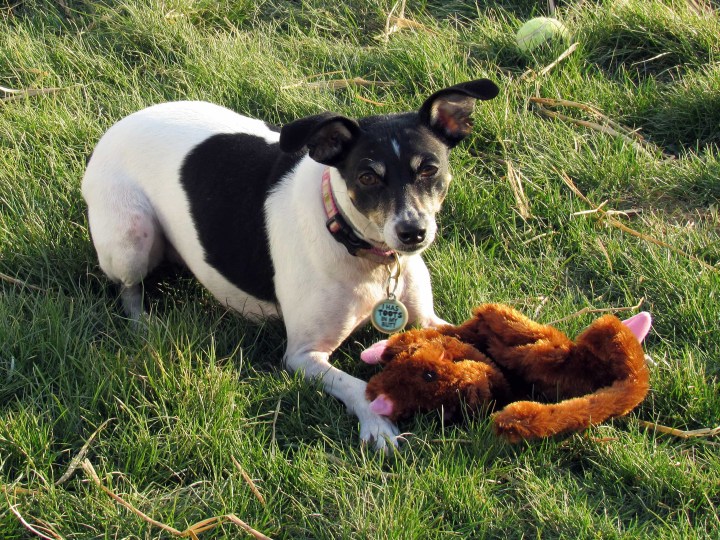 Wait! Did you say Odie is coming out to play?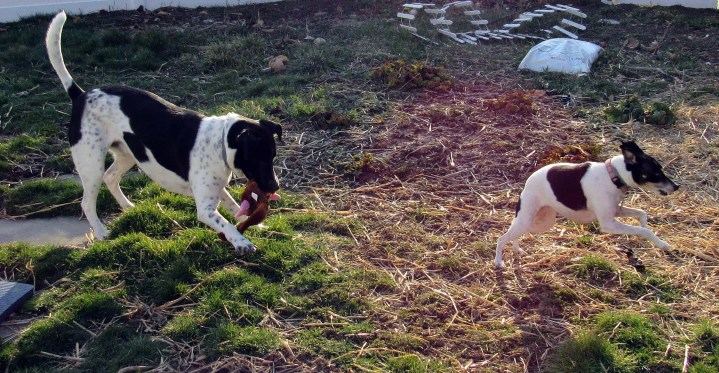 I will chase you until you play tug-of-war with me.
It's Odie's favorite game. They played tug-of-war all over the yard.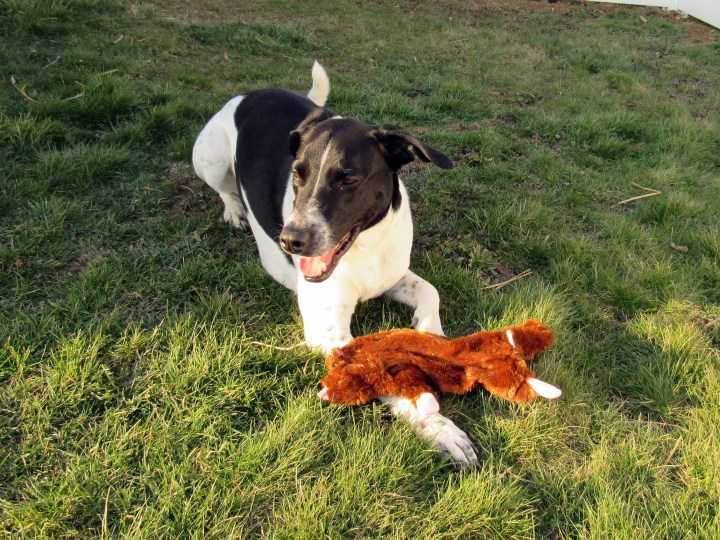 Odie thinks he won, but Bella is already on the search for ICE CREAM!
I knew it! I knew mom was making something delicious for me to eat.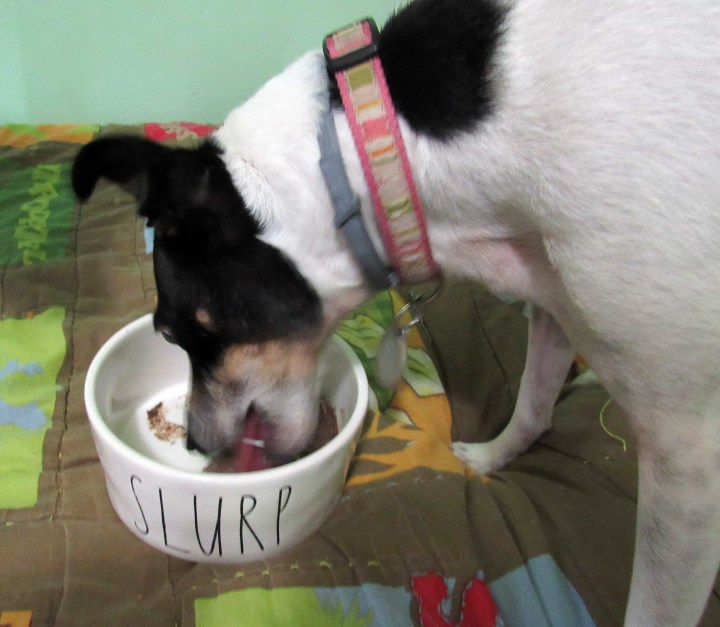 Yum! Yum! It's a wonderful treat after playing outdoors.
The dogs gave 12 paws up for the inaugural Mini Monthly Mystery Box for Dogs. The treats are the type of treats that I feel good about giving to my doggies. The toy was the right size for Odie. The value of the box came to $16.86 using Amazon discount prices for the ice cream and toy. It came to $23.85 when adding in the bonus treat. The mini size is an excellent size for those that want to spoil their dogs every month with a couple of toys and treats. It's also a great size for subscribers looking to supplement a regular dog subscription
Visit Mini Monthly Mystery Box for Dogs to subscribe or find out more!