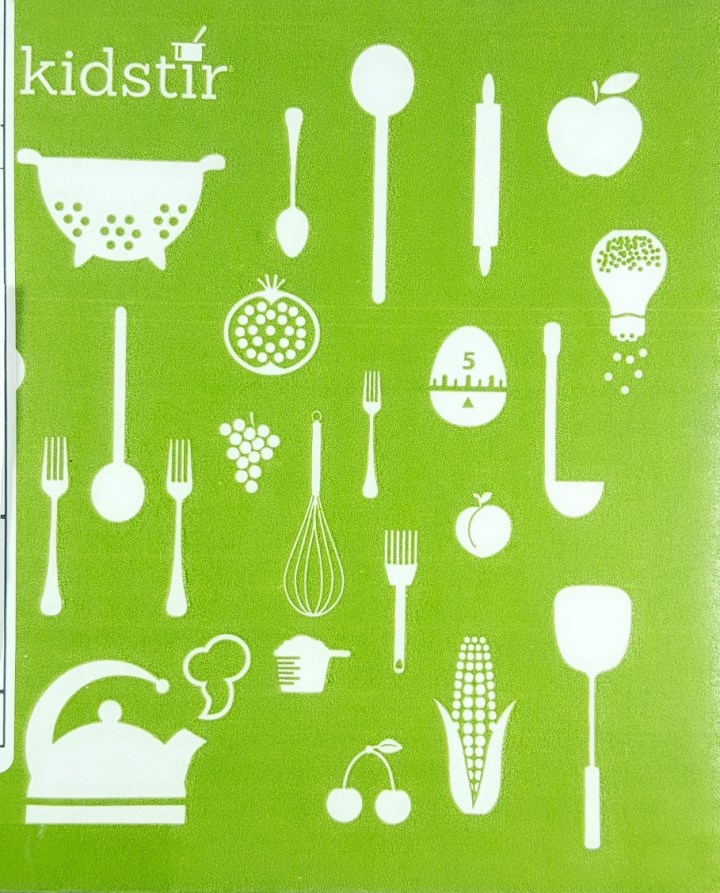 Kidstir is a really fun kids' monthly cooking subscription box. You get a themed cooking kit sent to your door every month. Every box includes 3 recipes and accessories for each – 2 kid-sized tools and a special extra. On an annual plan, your first box comes with a great recipe binder to store all the recipes in so you can revisit your favorites. My youngest is my kitchen helper and he is loving getting all these kid-size tools to use!
DEAL: Save 20% off on the first month of your subscription! Just use this link and coupon code AFHELLO20!
Plus, when you subscribe to an annual subscription you'll also get a FREE cookbook binder! Plus all subscriptions get a bonus 2 years to select print magazines!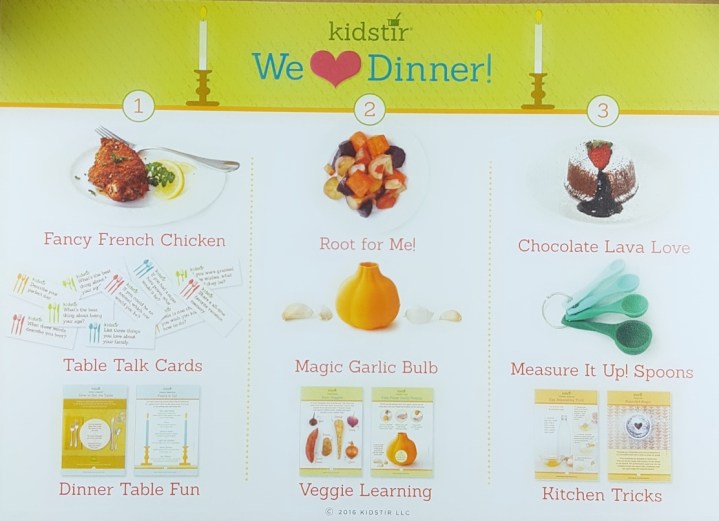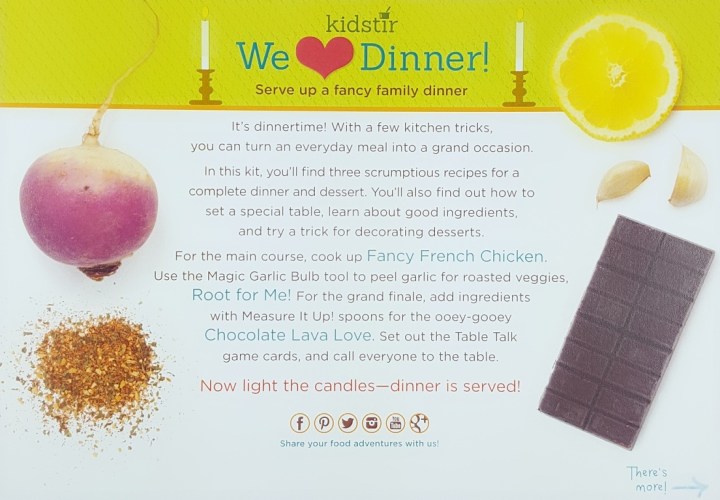 The theme for February is We Love Dinner! They are giving us a full meal with a dessert this month.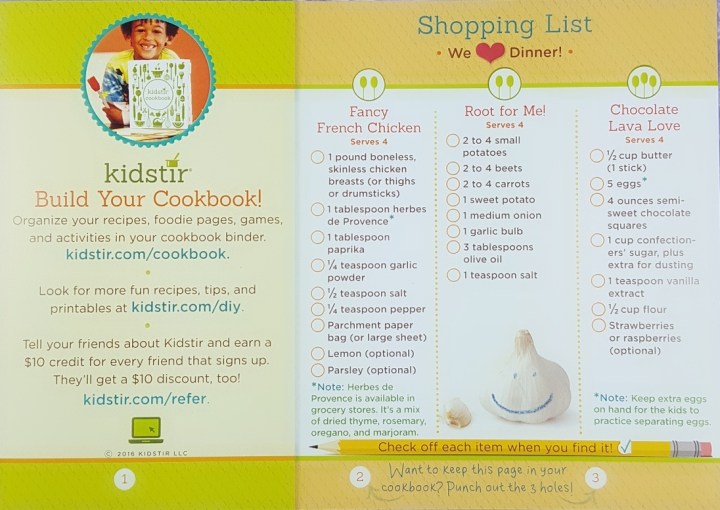 The back of the information card lists a shopping list so that you can grab all the ingredients you need for each recipe. I love this detail so that I can just grab what I need easily and then even when we go back to a recipe I don't have to think it all through I can just grab the card and go.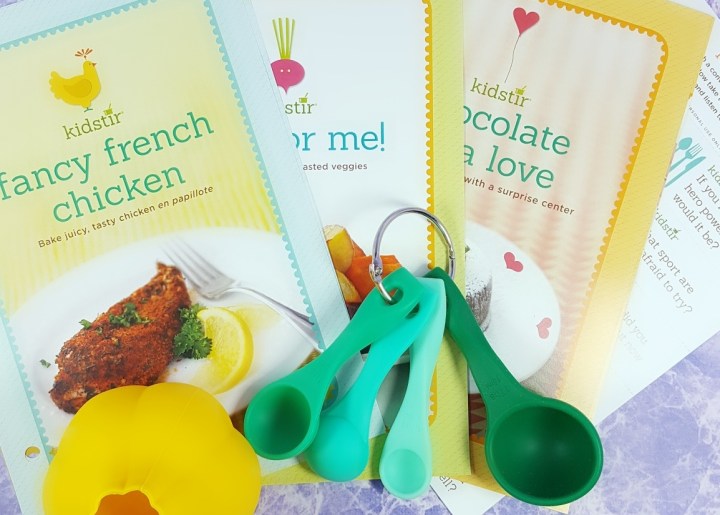 Everything in our February 2017 KidStir box.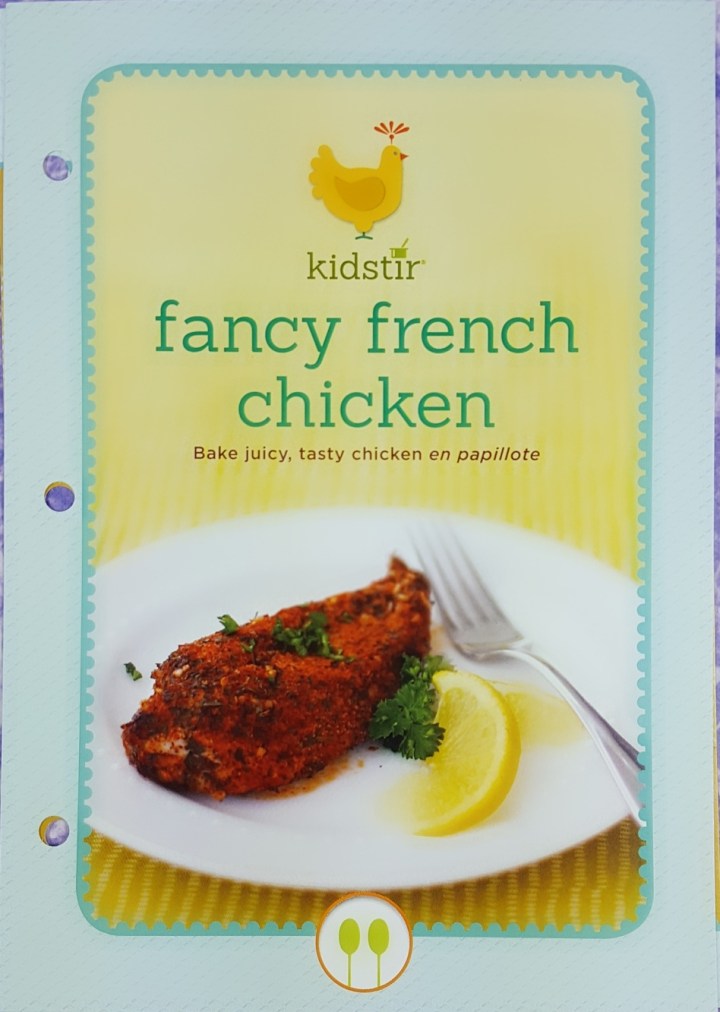 First recipe is for Fancy French Chicken. This looks really good and is similar to something we already make.  My boys love baked chicken and pretty much will eat it with any seasoning I put on it. I can't wait to work this one into my mix.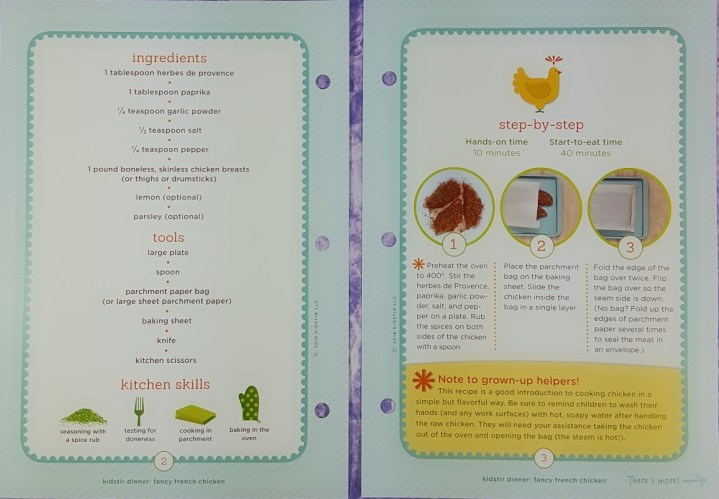 Each recipe includes a list of ingredients, tools required and skills that will be learned. Next up, you will get step by step instructions for how to make the recipe. If the grown up helpers need to know anything they add it to notes too.
This month also shows how to properly set a table. Do kids still learn this in school? I know I had to take a home ec class as part of a rotation in 9th grade and they really went into all these rules.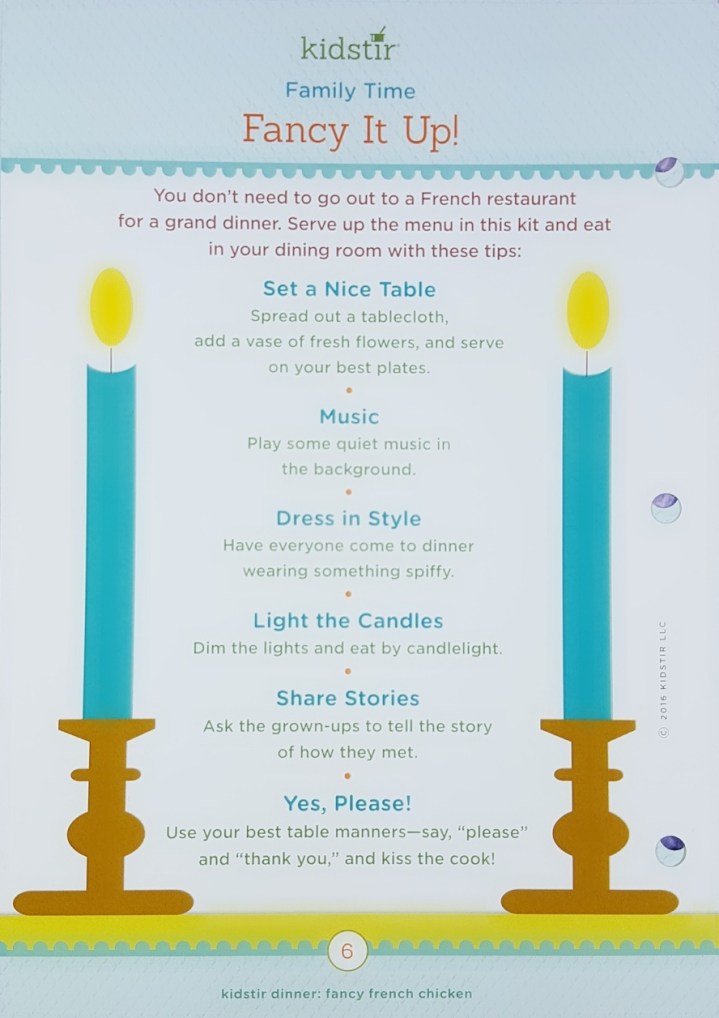 The last page of this recipe is a little bit about having a fancy dinner. My son saw this and is all ready to give it a try. I told him one of these nights we will prepare for it and do it up right.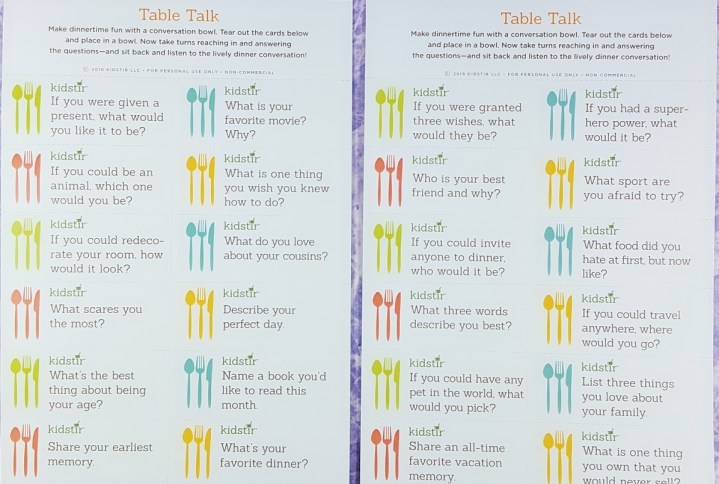 The extra in the box this month are table talk cards. We can punch these out and set them upside down and then pick ones at random to start a conversation. We eat as a family around the table as much as possible and have a set round of questions we go through. These will be great when we are tired of talking about the same things each meal.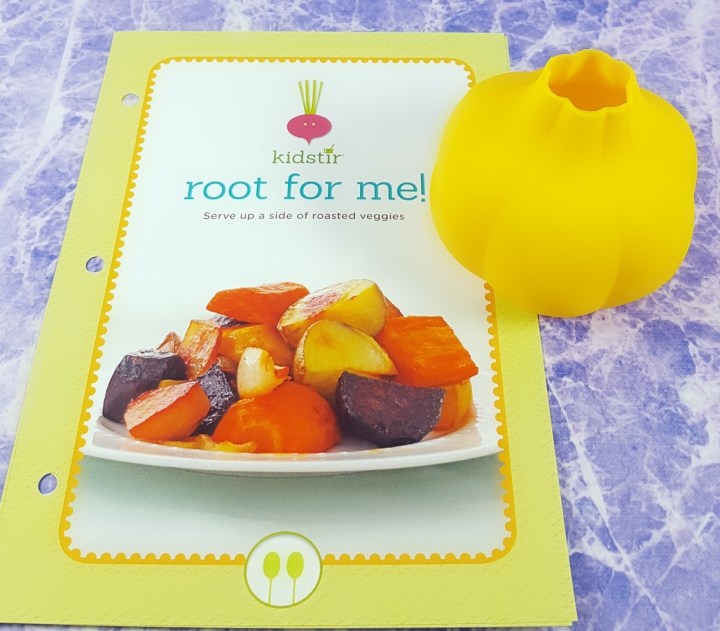 The second recipe called Root for Me! I LOVE roasted vegetables and cook them frequently. They make dinner time easier since once everything is cut and ready to go they can just go in the oven and cook while I'm doing something else.  The garlic bulb is going to be fun for my little man. We use a lot of garlic here and peeling it is not always fun. This helps get the casing off of it easily and quickly.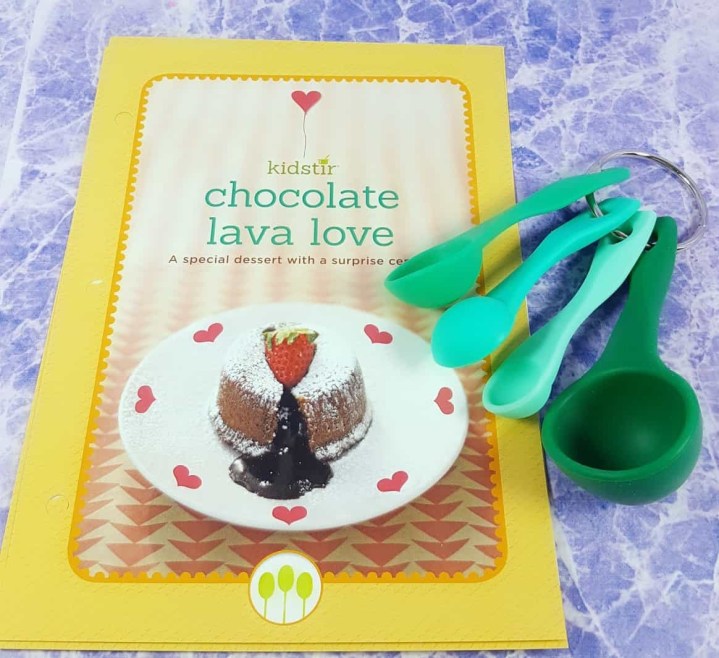 Dessert for the month is going to be Chocolate Lava Cake. Oh my goodness, this looks delicious. We don't do a whole bunch of desserts here but I could get all behind this one. One of my favorite things when I go on a cruise is to get Chocolate Lava cake and since it's normally one of the standard desserts I have been known to get it every night. Shhhh, it's ok, I was on vacation. This will be really fun and something we can make to recreate our favorite vacations.
Another great KidStir box this month.  I love the idea of getting a full meal and this one is easy to recreate and also very similar to food we already make so I know my boys will like it. I love to take something I know we already like and then mix it up a bit to give it a fresh taste and therefore make it feel like a new meal. We get tired of the same thing over and over and this will be a great twist.
Have you cooked with KidStir? Do you have some standard go tos for dinner? How would you do a twist on those?