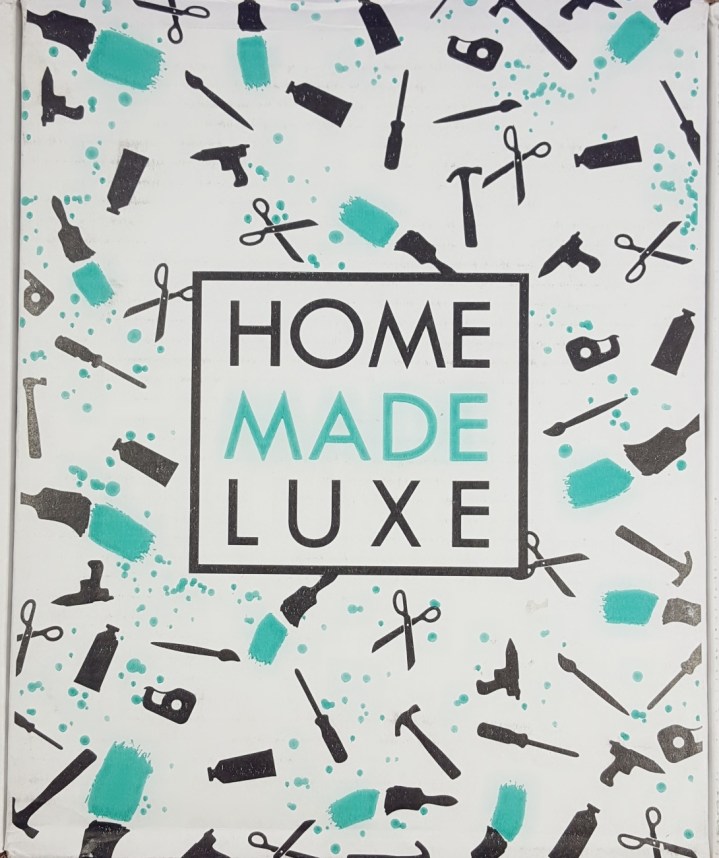 Home Made Luxe is a monthly subscription box that delivers a Pinterest level craft right to your door each month. I'm a big crafter and I'm always looking at things and thinking I can make that so this box is perfect for me.
This is the project for this month a Floral Ampersand.
DEAL:
  Save 10%! Use coupon code 
HELLOSUB
.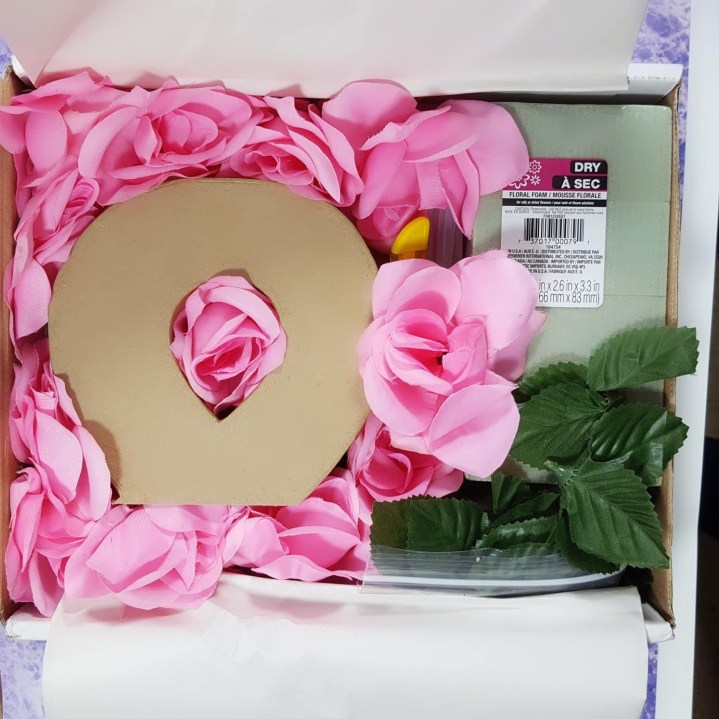 First look and everything was so pretty.
In the box was a fun door hanger. I am totally a craftaholic and I get lost in my work when I'm creating. My boys got a real kick out of the hanger and want me to use it. My craft room is open so not a great door to put it on but I'm thinking maybe hang it on a storage cabinet so that it can be seen.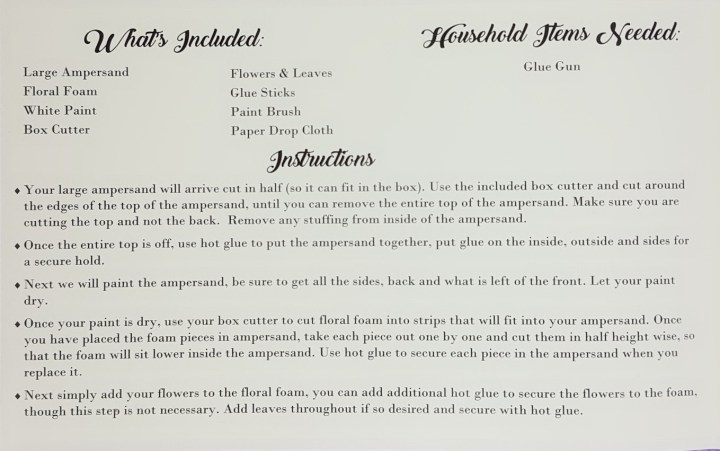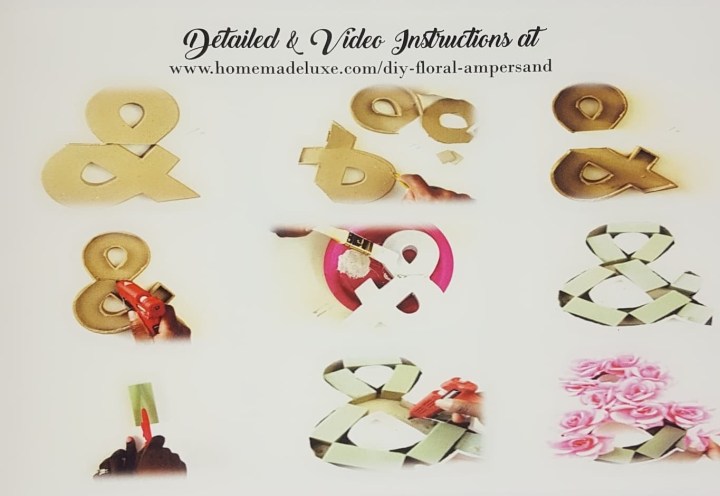 The information sheet. Everything was explained plainly and easy to do. I also like that they included little tips along the way.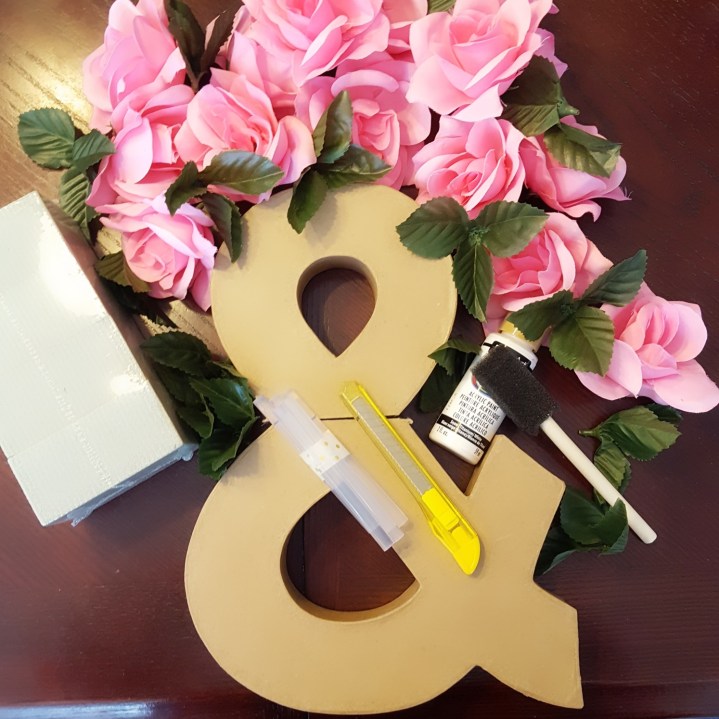 Everything that came in my kit this month. It was so great to pull it out of the box and line it all up.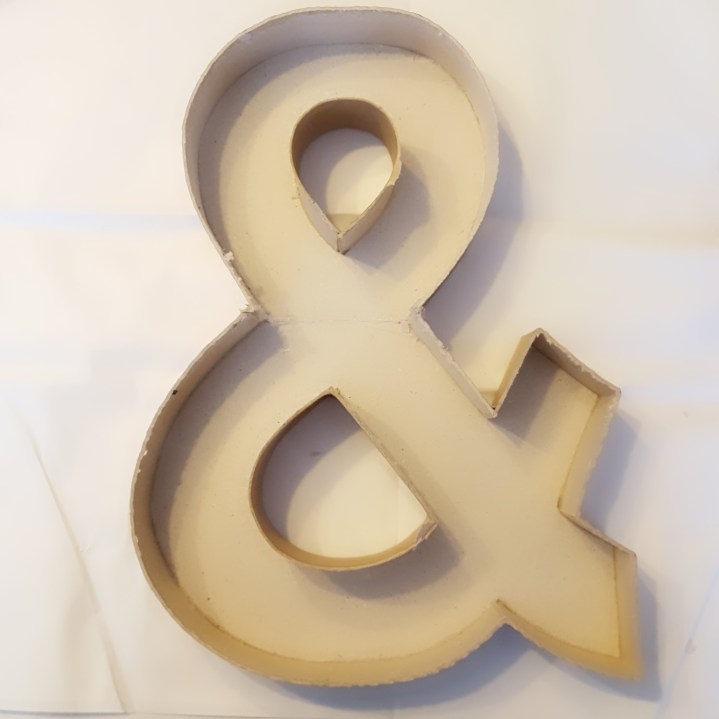 First up I had to cut the top of the ampersand off and then put the two halves of the Ampersand together and hot glue them good.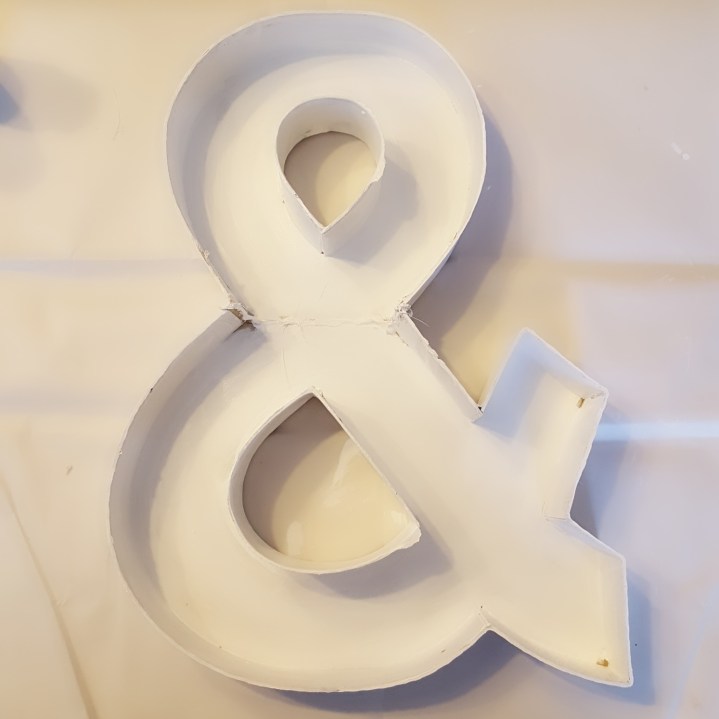 Next up I painted it all white.  They suggested doing it all inside, outside, front and back. I opted to not do the back since I'm planning on hanging it on a wall but if you were going to set it around on something you could paint the everything so that it would all be white.
Finished project. Once it was all painted I just cut the floral foam and glued it into the inside and pushed the flowers into it. I did add a bit of glue to make sure they didn't come out. It was really simple, fun to make and looks great!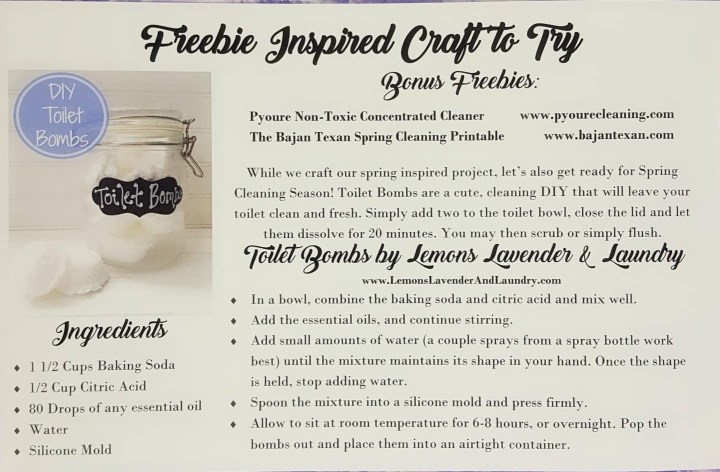 The box also included instructions on how to make some toilet bombs and a bottle of cleaner. I live with all boys so I'm going to give this a try and see how they work.
This was another fun project to make from Home Made Luxe. While not an item I would have probably bought myself when at the store I do like it and it is going to look great in my bathroom. To me, it screams bathroom but if you had a more girlie room then the pink flowers would be great for in there. My other thought was to give it to someone as a wedding gift. I would be great for that as well. My Home Made Luxe crafts always look great when they are done and they send things that are very on trend and ones that I see around. I can't wait to get the next one and see what I can create!