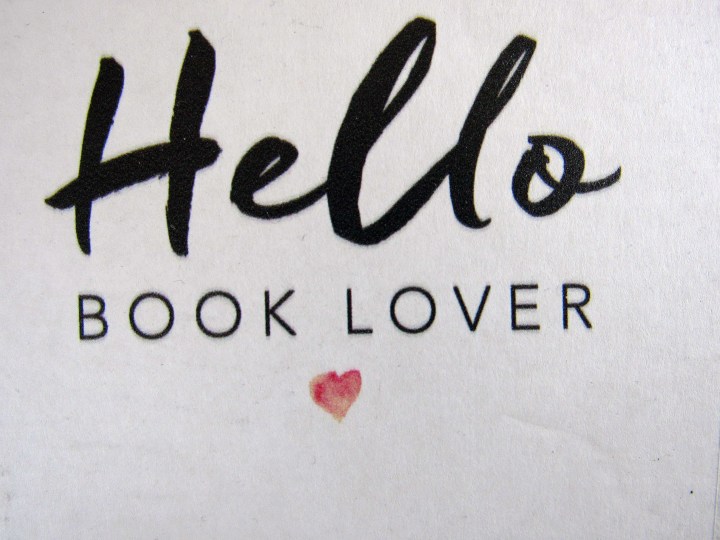 Hello Book Lover is curated for the modern woman – choose one out of two book selections and enjoy two or three surprises. Surprises can include office supplies, beauty supplies, candles, stationary, specialty food items and more. Subscribe before the 15th of the month to be able to select next month's book. For example,  a subscriber would need to be subscribed by February 14th in order to receive the book selection email on the 15th which would allow them to select a March book. Subscribers can choose to be surprised by not selecting a book. Head over to the blog to join the book discussion with fellow book lovers!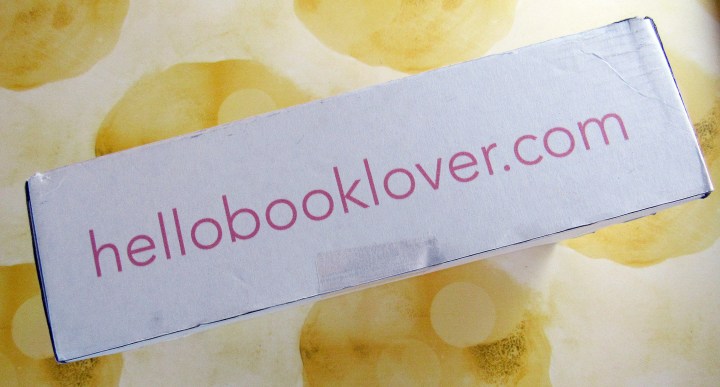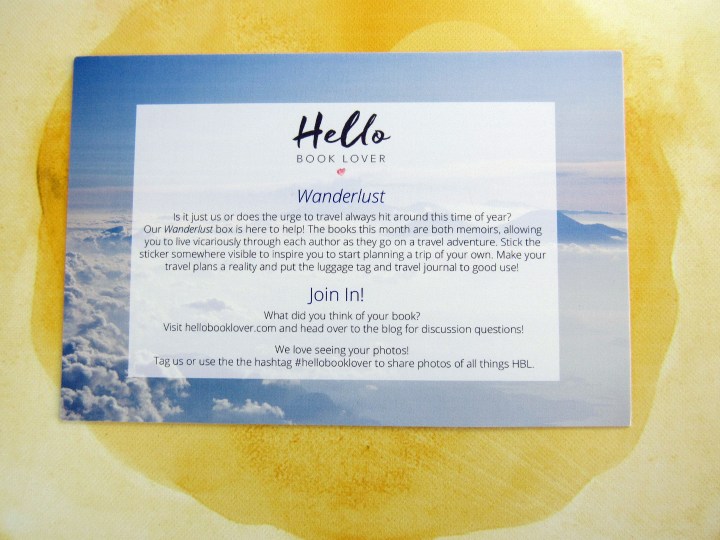 March's theme is 'Wanderlust'. The curator note describes the items in the box along with a reminder to discuss and share with other subscribers.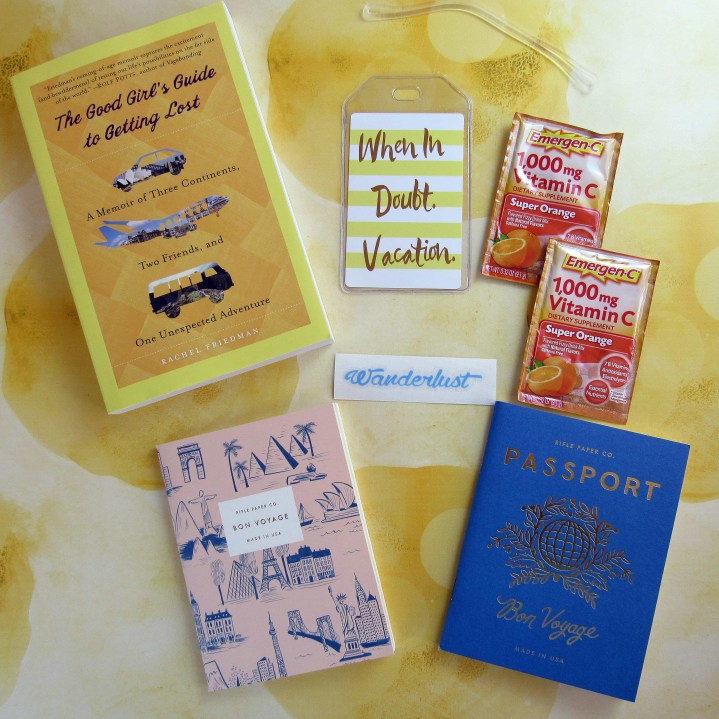 Here are the items in the Hello Book Lover March box. I am excited to see Rifle Paper!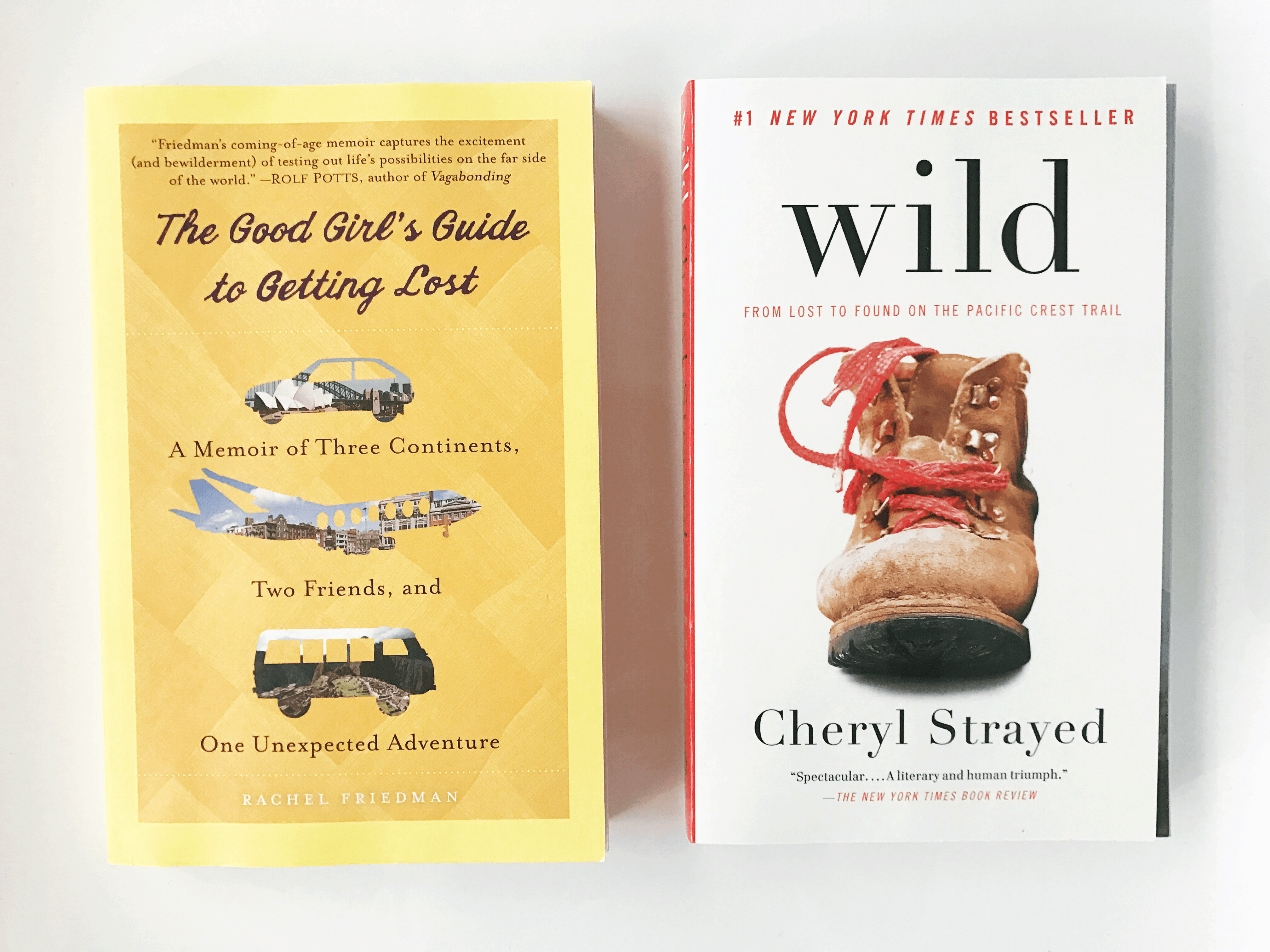 The March Book Selections are The Good Girl's Guide to Getting Lost by Rachel Friedman and Wild by Cheryl Strayed. It was a difficult decision this month because I've been wanting to read  Wild by Cheryl Strayed.
I selected The Good Girl's Guide to Getting Lost by Rachel Friedman  ($10.66) because it sounded humorous.
Rachel Friedman has always been the consummate good girl who does well in school and plays it safe, so the college grad surprises no one more than herself when, on a whim (and in an effort to escape impending life decisions), she buys a ticket to Ireland, a place she has never visited. There she forms an unlikely bond with a free-spirited Australian girl, a born adventurer who spurs Rachel on to a yearlong odyssey that takes her to three continents, fills her life with newfound friends, and gives birth to a previously unrealized passion for adventure.

As her journey takes her to Australia and South America, Rachel discovers and embraces her love of travel and unlocks more truths about herself than she ever realized she was seeking. Along the way, the erstwhile good girl finally learns to do something she's never done before: simply live for the moment.
While I did not find the book to be deep or life-changing, it made me laugh and root for Rachel as she discovers herself. It was an enjoyable book that helped me unwind in the evening.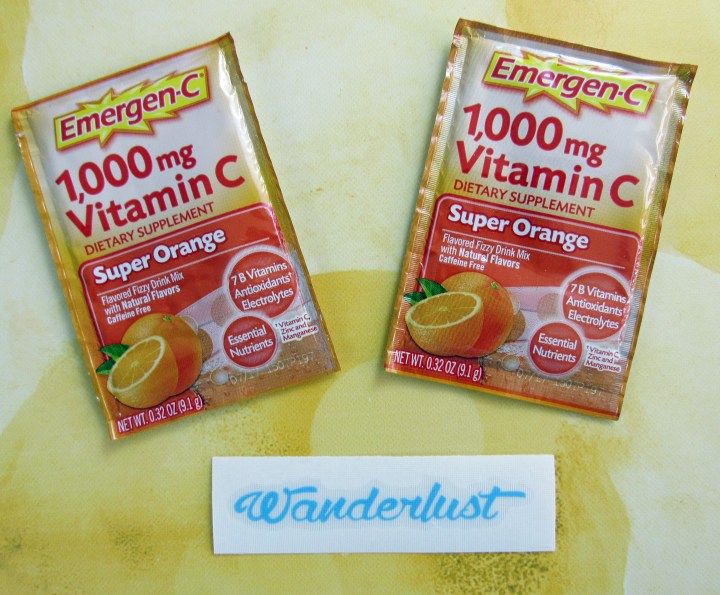 My family could have used the Emergen-C Super Orange Mix (2 packets, $0.45 ea, $0.90 total) when we came back from spring break earlier this month. It seems like someone is always feeling under the weather when we come back from vacation. A 'Wanderlust' textured sticker (appx $1.00) was also included.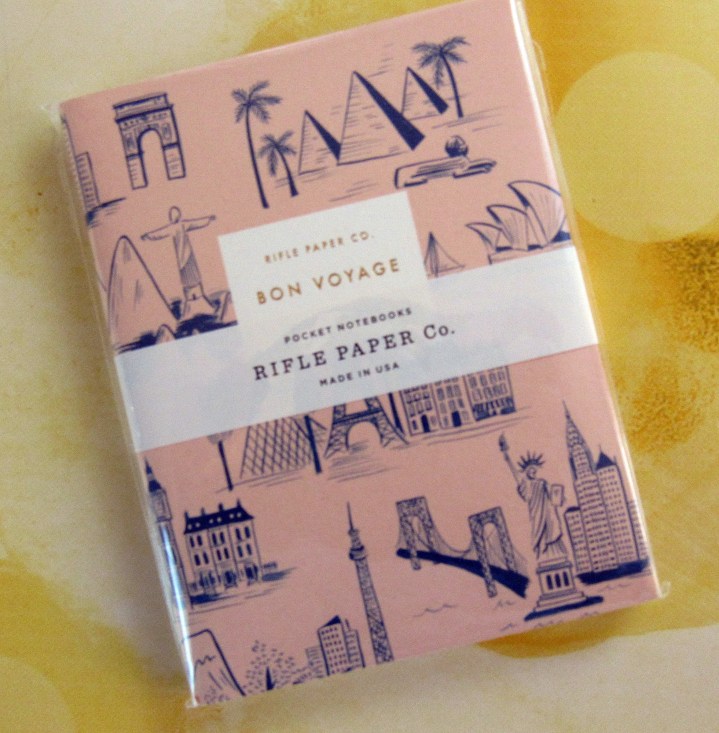 A book and Rifle Paper products all in the same box? Yes, please! I was excited to see the Rifle Paper Passport/Bon Voyage Journal Pocket Size Notebooks ($10.00).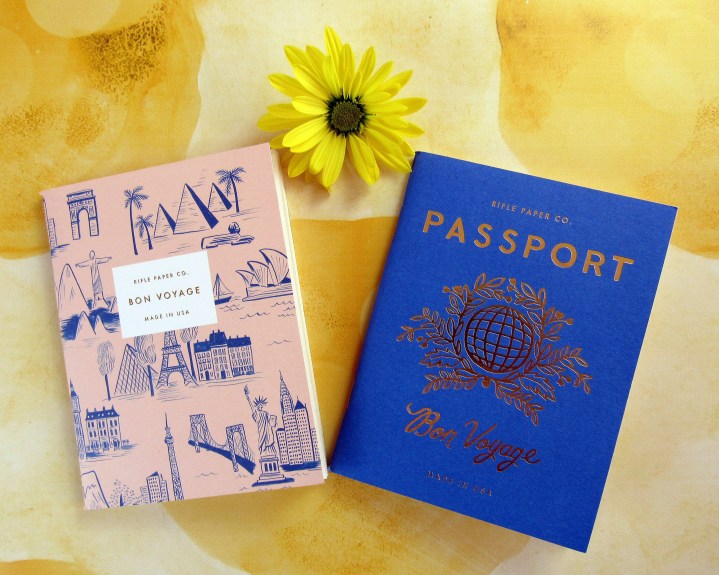 The covers are appealing and fit the Wanderlust theme perfectly.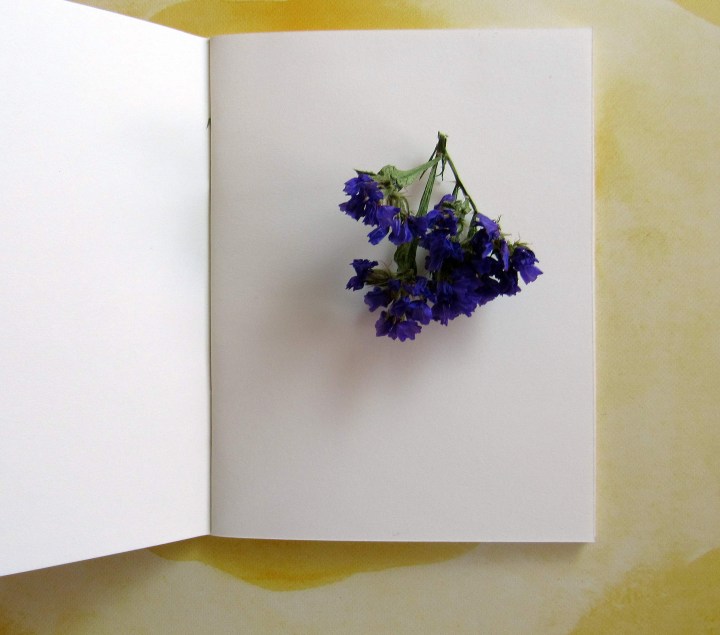 Both journals have unlined paper which works out wonderfully for my family. We love playing tic-tac-toe and hangman while waiting and never seem to have enough blank paper.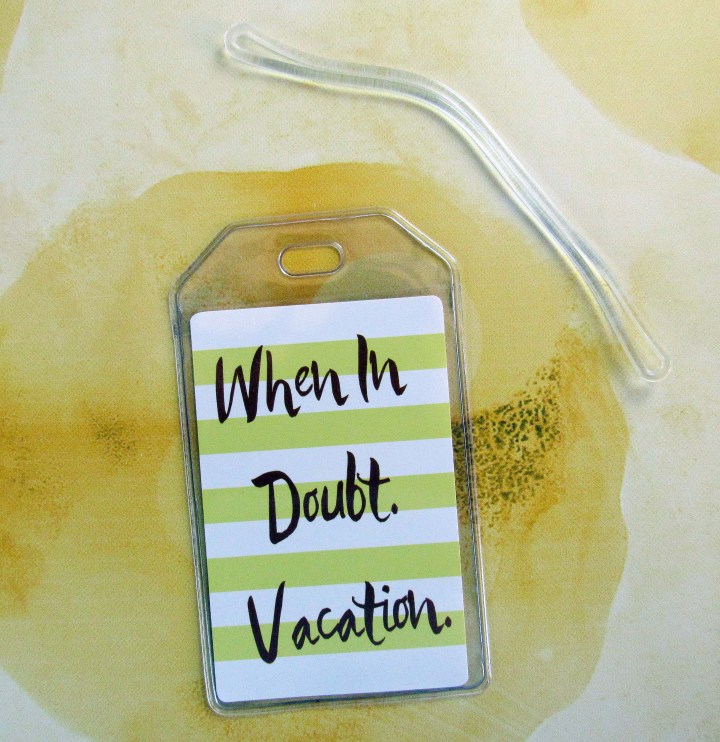 The Luggage Tag by My Artful Attitude ($4.00) is what every woman needs when satisfying her wanderlust. I will be using it on my next trip.
I feel as though this box extended my vacation! The March Hello Book Lover was fun to open and full of appealing items. The combination of receiving a book and two Rifle Paper journals was the highlight of my March subscription boxes. The value came to approximately $26.56 using discounted prices. It's an enjoyable box for book lovers that want a few fun surprises that fit with the theme. I enjoy being able to select my book, and it also has a book club. Hello Book Lover is a wonderful subscription that will encourage you to read!