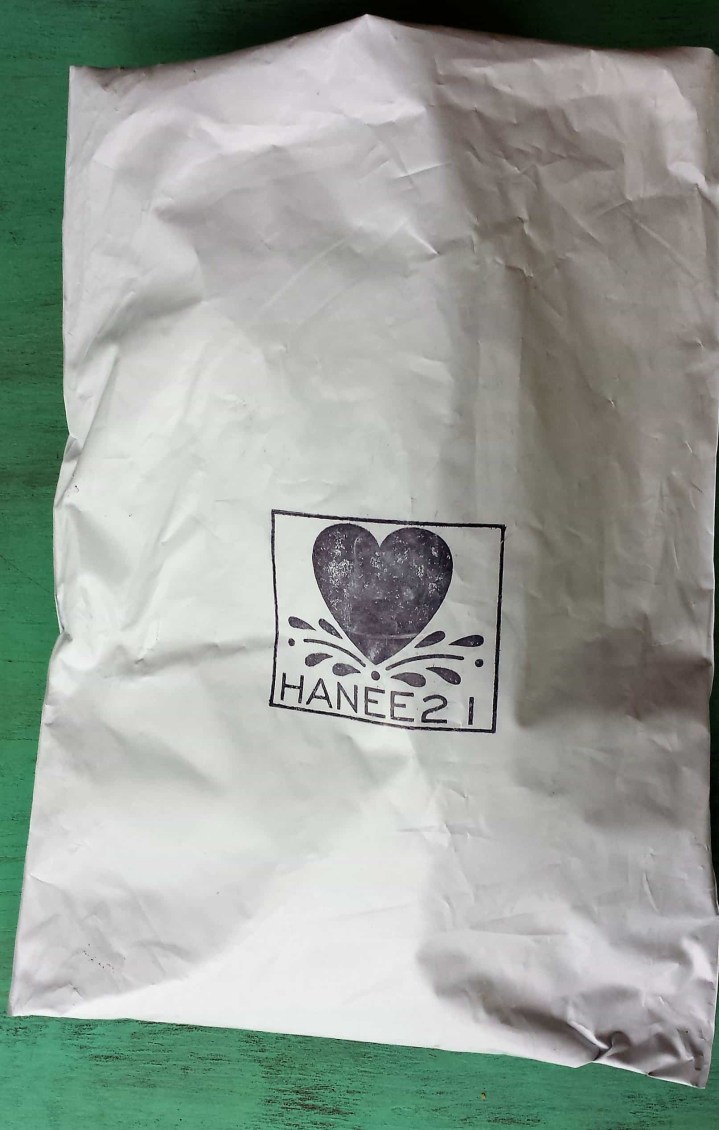 Hanee21 Box is a curated monthly fashion subscription box featuring exclusive and boutique-style clothing & accessories. Every box contains at least two clothing items and two accessories. You choose your style, color, size and desired subscription plan. You can buy as many boxes as you would like and they will strive to make sure that all your items are unique and different. You can also choose their specialty boxes such as their Holiday Box or the box that we received for review, their new Shirt of the Month box.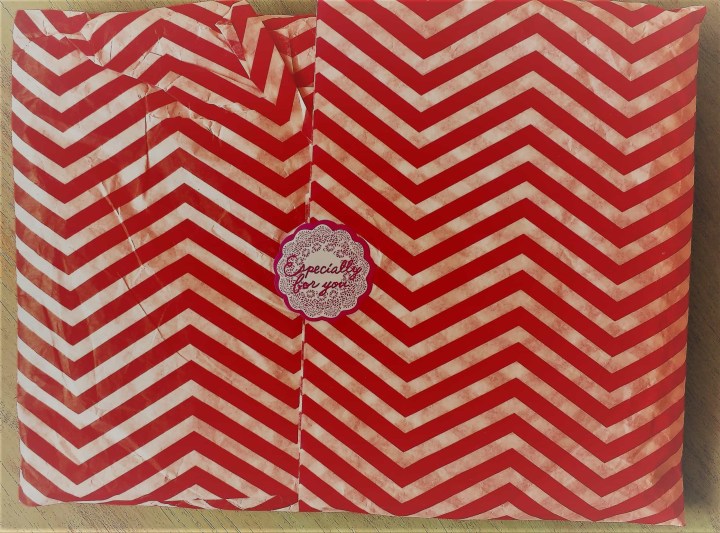 DEAL: Receive one complimentary gift on your first package with coupon code FREEGIFT21.
Hanee21's Shirt of the Month box delivers a limited edition shirt every month.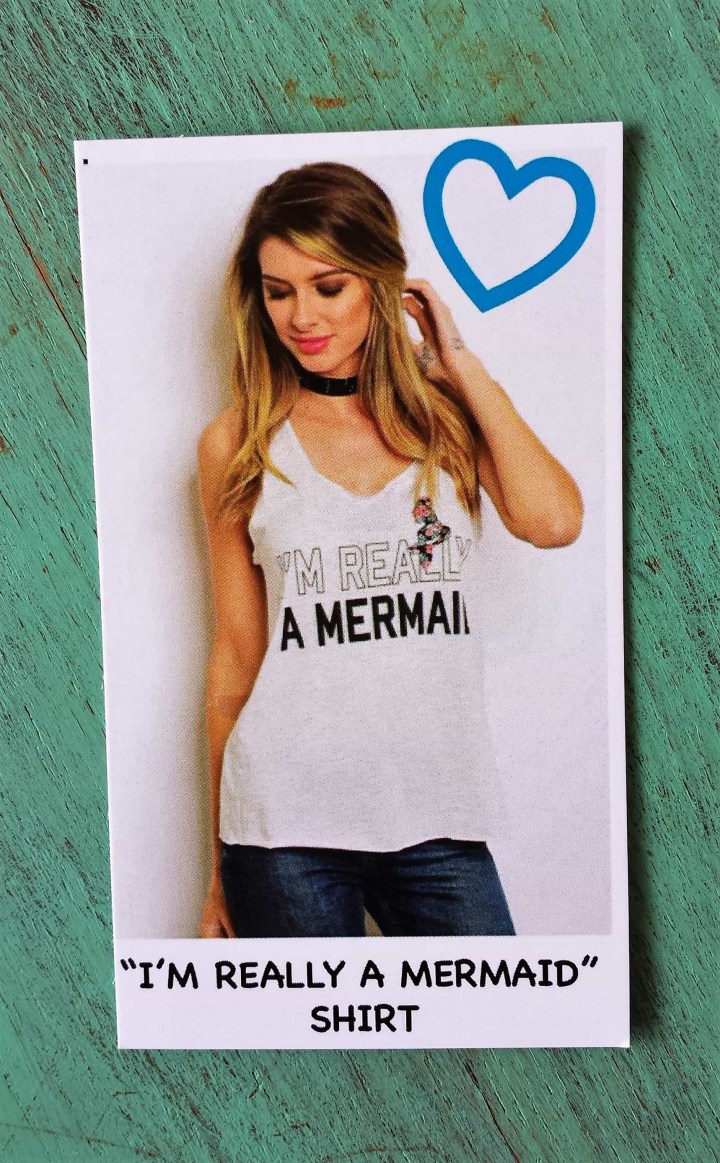 The  Hanee21 T-shirt box is only $16.99 a month with free shipping.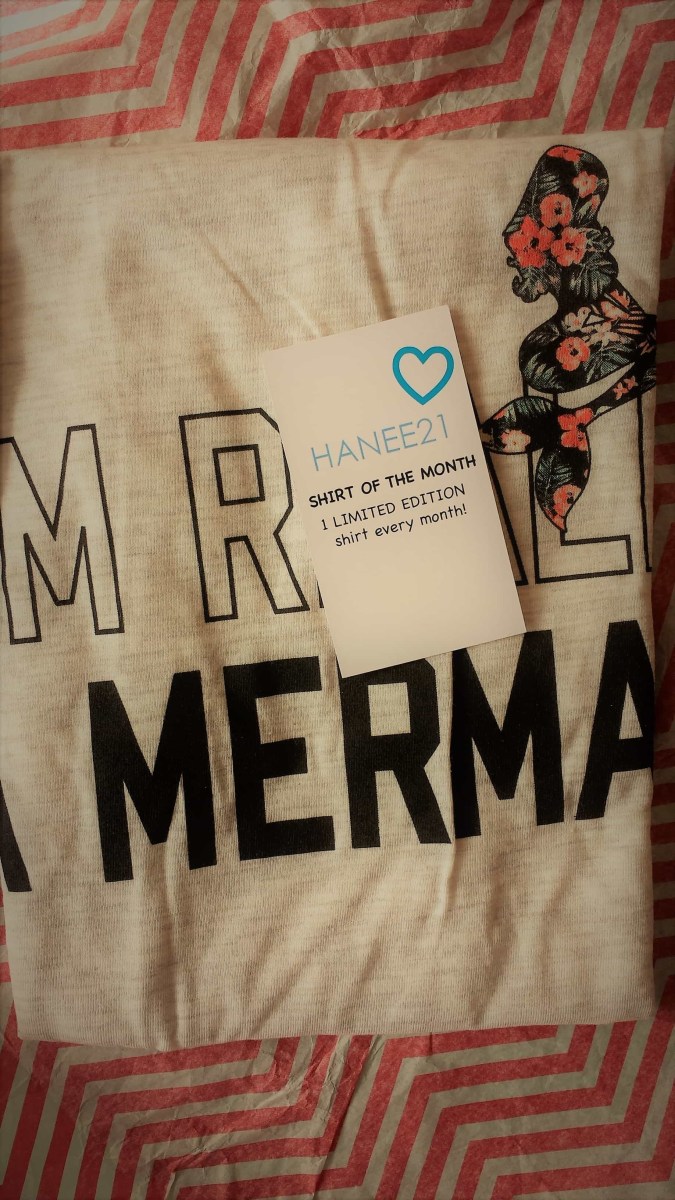 Our shirt came wrapped in cute chevron tissue paper.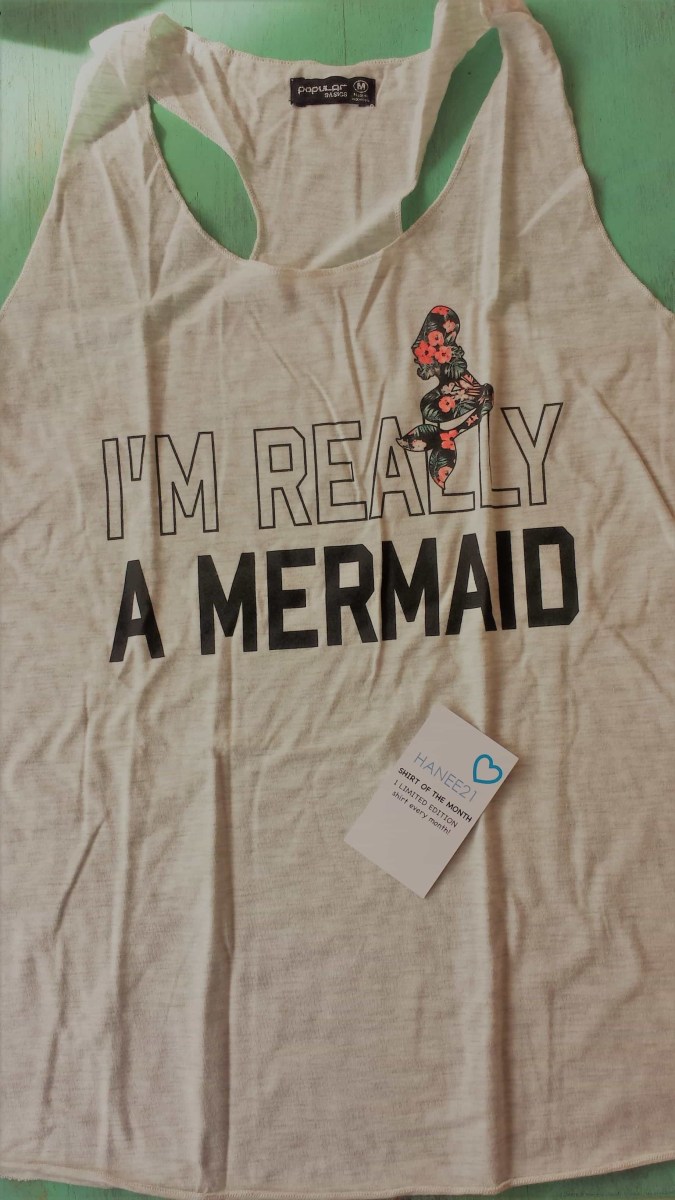 The shirt is a sleeveless t-back style in a soft cotton polyester blend.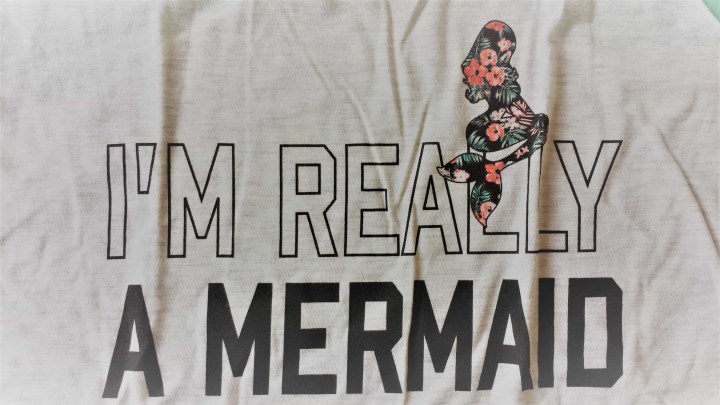 The front of the shirt states a truth. "I'm really a mermaid." Weren't we all mermaids after seeing the movie Splash in the 1980's? If you are too young to remember it, go watch it. It's why a million kids are named Madison now and why I'm really a mermaid.
Hanee21 T-shirt Box's initial offering was cute and I loved the printing. And, the price is very reasonable at just $16.99, shipping included.
Have you tried Hanee21 Box?