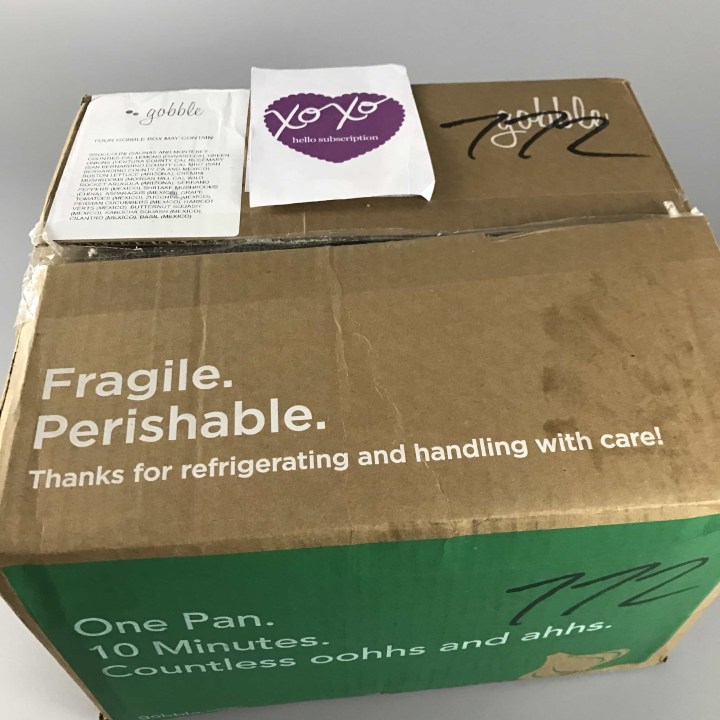 Gobble is a weekly dinner kit subscription box. Each prepped and portioned meal is $11.95 per person at regular price. Gobble currently ships to California, Nevada, Washington, Oregon, Arizona, Idaho, and Utah.
What's cool about Gobble is that they do the prep work for you!
This letter gives a run down of what Gobble is and the services they provide. It also tells you how to win a free box of dinners for entering photos of your Gobble dinners.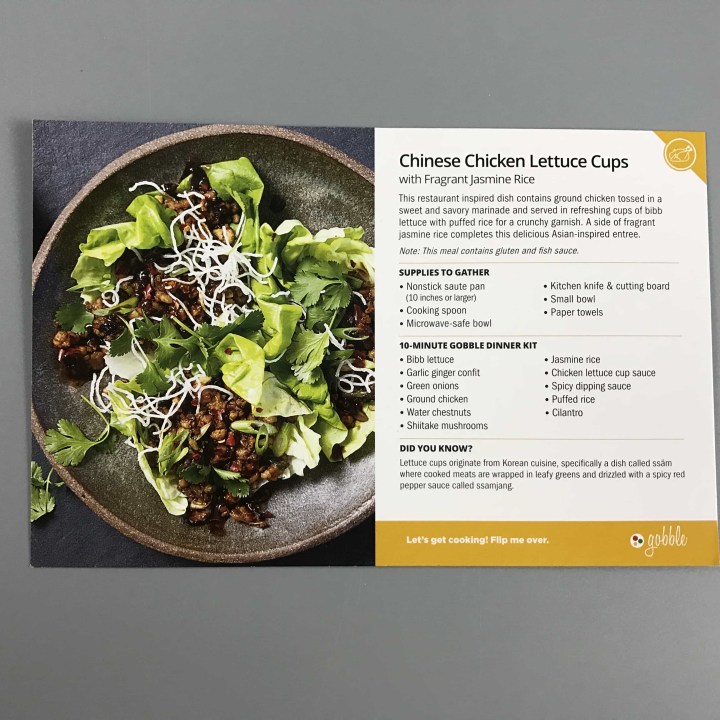 Each recipe comes with a high-quality recipe card, side one includes the household items that you'll need to prepare your meal, the contents of each dinner kit and a little bit of trivia.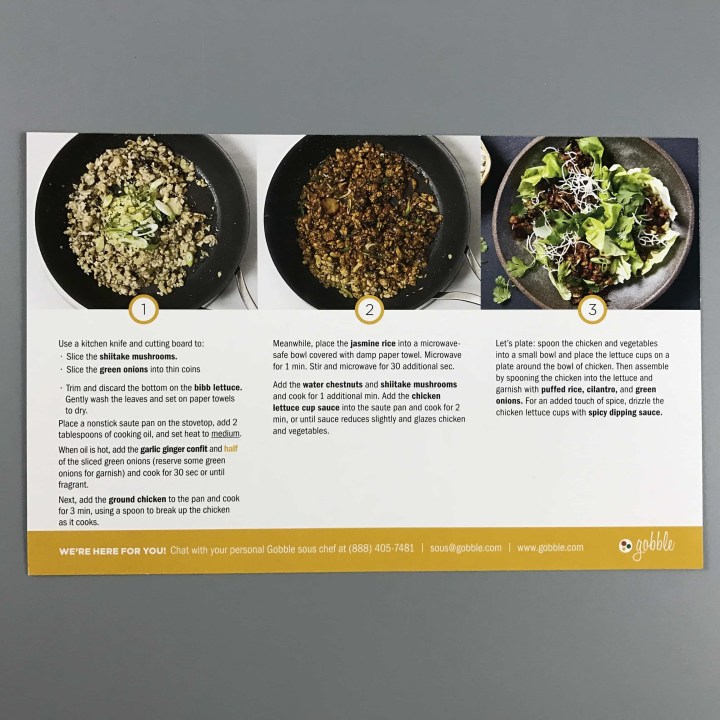 Side two has simple to follow directions that are as easy as one, two three. Gobble promises that dinner prep is only 10 minutes with their kits. That's a really small amount of time to prepare dinner in.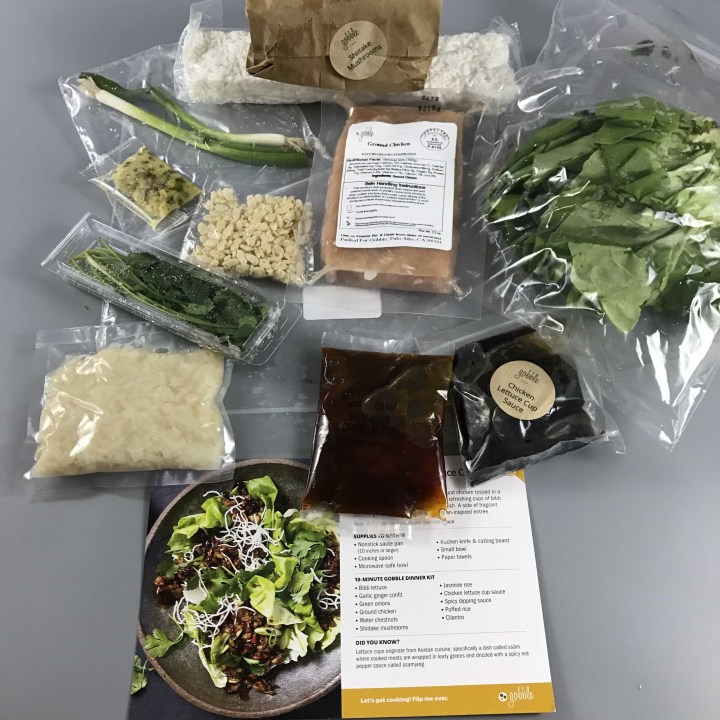 All the ingredients neatly packaged with labels and individualized so there is no cross-contamination.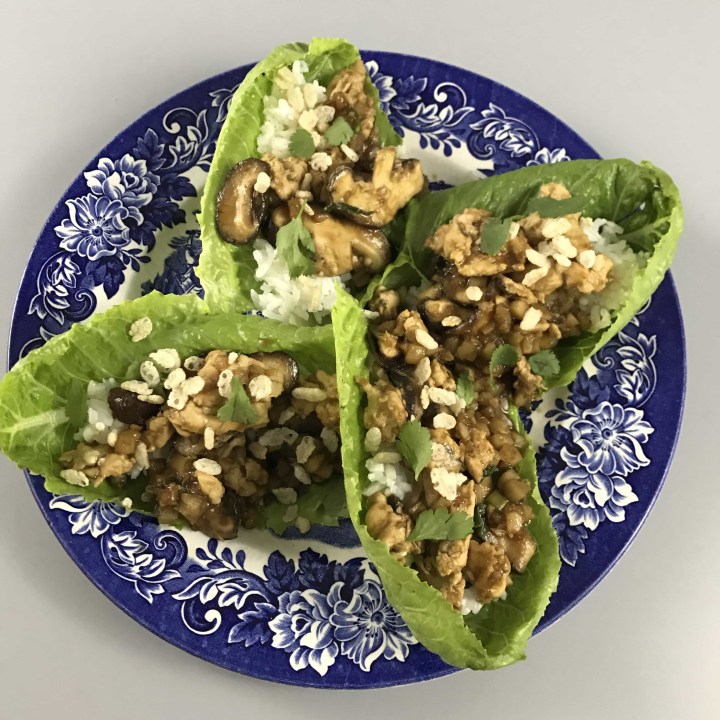 My finished Chinese Chicken Lettuce Cups, almost as pretty as the photo on the recipe card only I substituted the butter lettuce for romaine from my own refrigerator because the included lettuce was a bit slimy.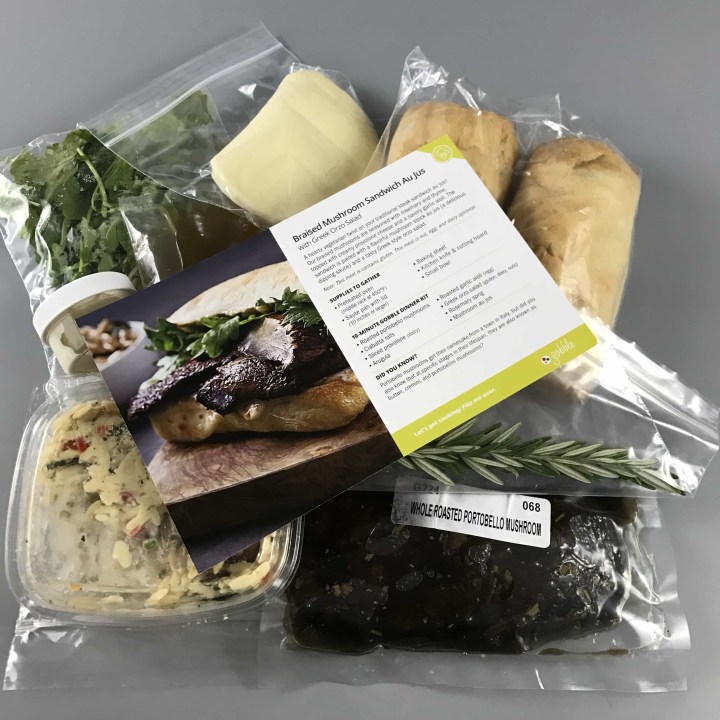 Braised Mushroom Sandwich Au Jus With Greek Orzo Salad.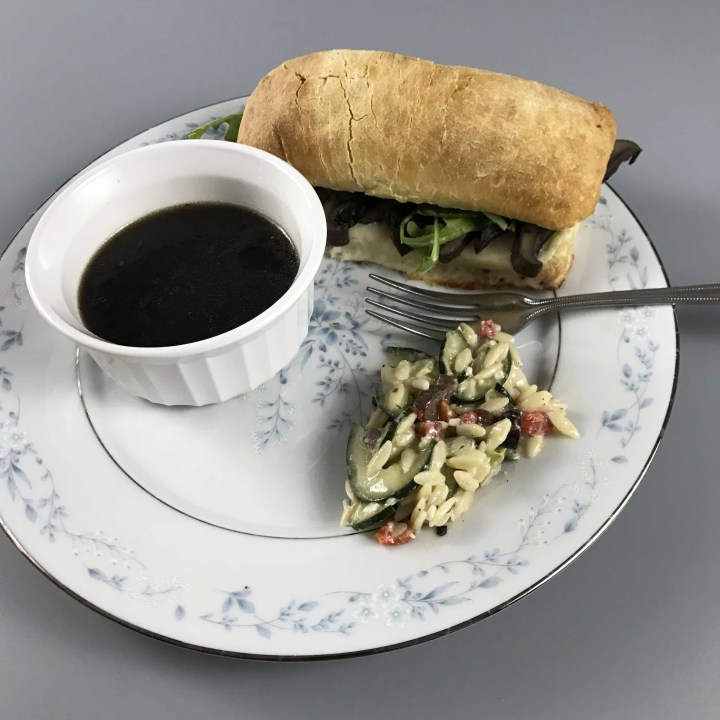 All I had to do was toast the Ciabatta rolls and warm up the mushrooms for a wonderful home cooked meal. The Orzo salad came completely prepared and was delicious as well as colorful! This was just as good reheated the next day for lunch.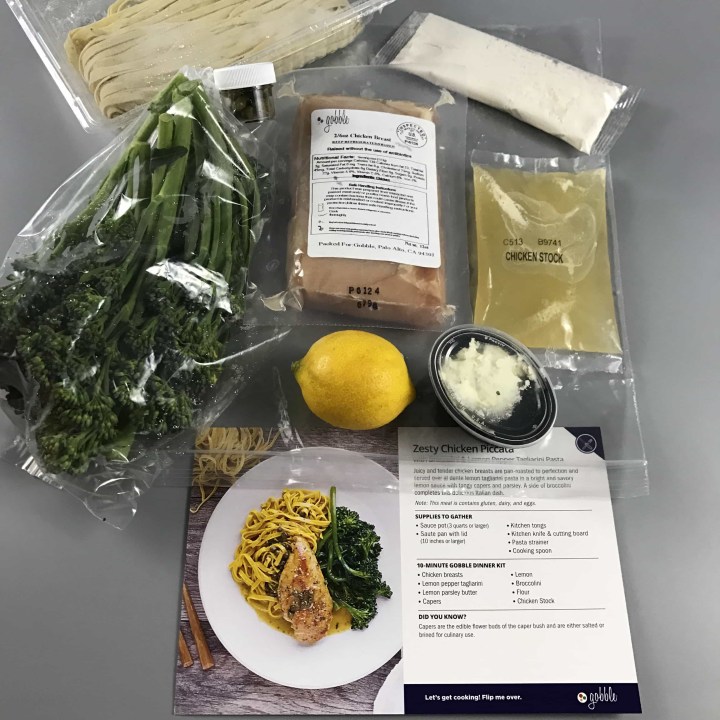 Zesty Chicken Piccata With Broccolini & Lemon Pepper Tagliarini Pasta.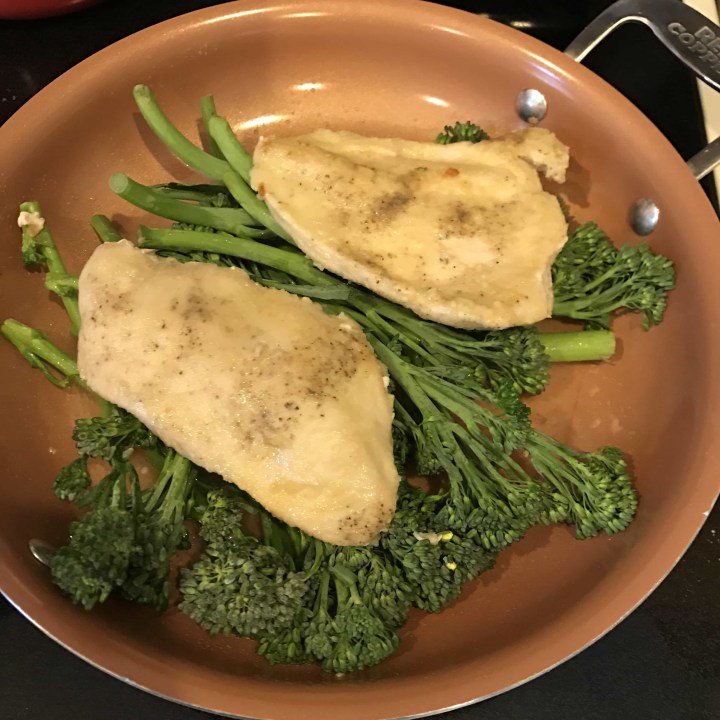 Deep into step two of the directions, and it already looks good enough to scarf down.
The final touches of the lemon parsley butter sauce coming together, just before stirring in the pasta.
My complete meal that was delicious and my daughter and her friend literally licked their plates clean. We call that a dinner win… a Gobble win really.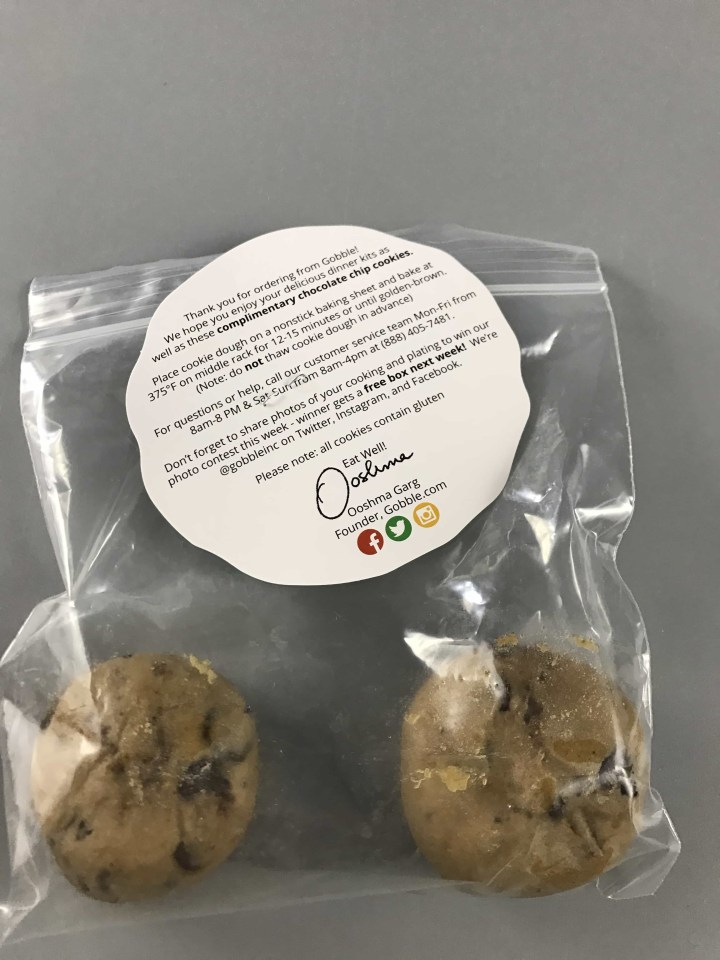 Complimentary Chocolate Chip Cookies, these were delightful and barely made it out of the oven before being devoured. The cookie are a free bonus for first-time members. You can select add-ons like cookies, drink mixes, and soups for your weekly box!
Gobble is a wonderful meal kit subscription, it arrived on my doorstep still cold despite the low 90's temperatures we have been having in Arizona. With the exception of the butter lettuce and the arugula every ingredient was picture perfect, I think the heavy ice packs were the downfall of the fragile greens. Three steps to a healthy beautiful meal was amazing, 10 minute prep time for each meal because all the measuring and most of the prepping is done for me. I love that the directions are so easy to follow that even my daughter can make these meals. With Gobble, I will be able to add time to my already hectic day to further enjoy my family or a good book.