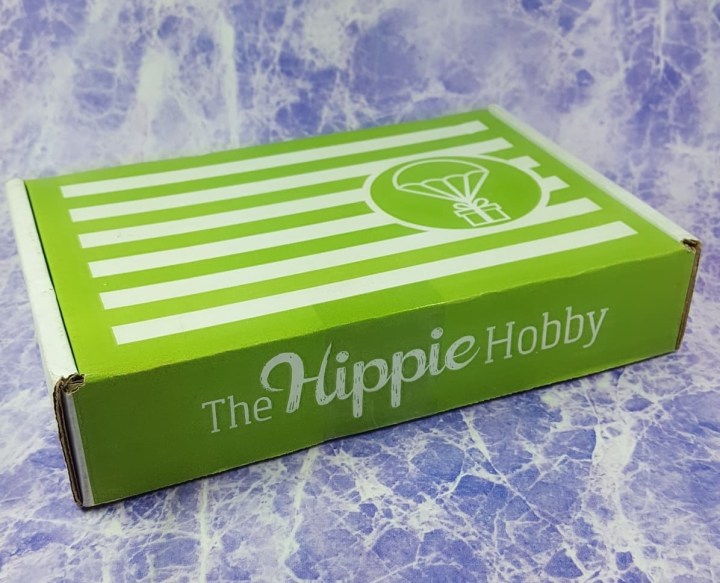 The Hippie Hobby is a bi-monthly craft subscription box. In every box you'll receive a surprise crafting kit, which incorporates recycled, upcycled, or natural elements (the "Hippie" part!).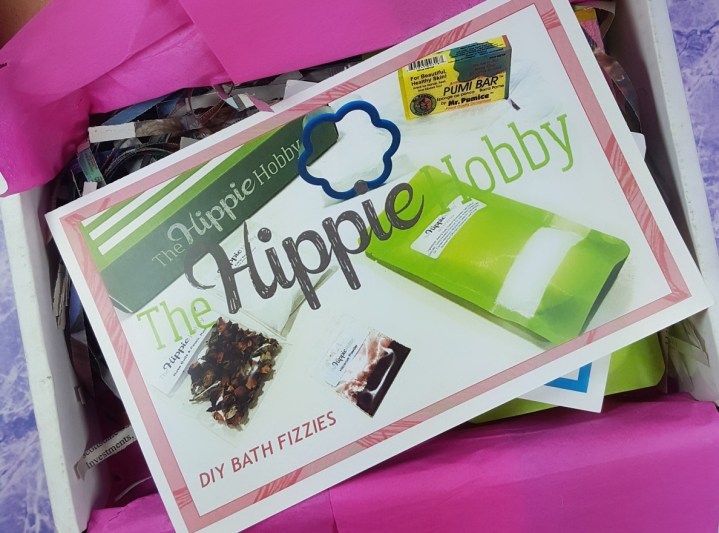 This month's craft is DIY Bath Fizzies and I was so ready to make them. We love baths and bath extras here, so my son wanted to help me make this right away. Of course, my water heater just broke so we don't have hot water for a couple days and I get bath products so it's like a big tease. I can't wait to get it fixed today and then I can really soak.
DEAL: You can save $7 on your first box with coupon code HELLO!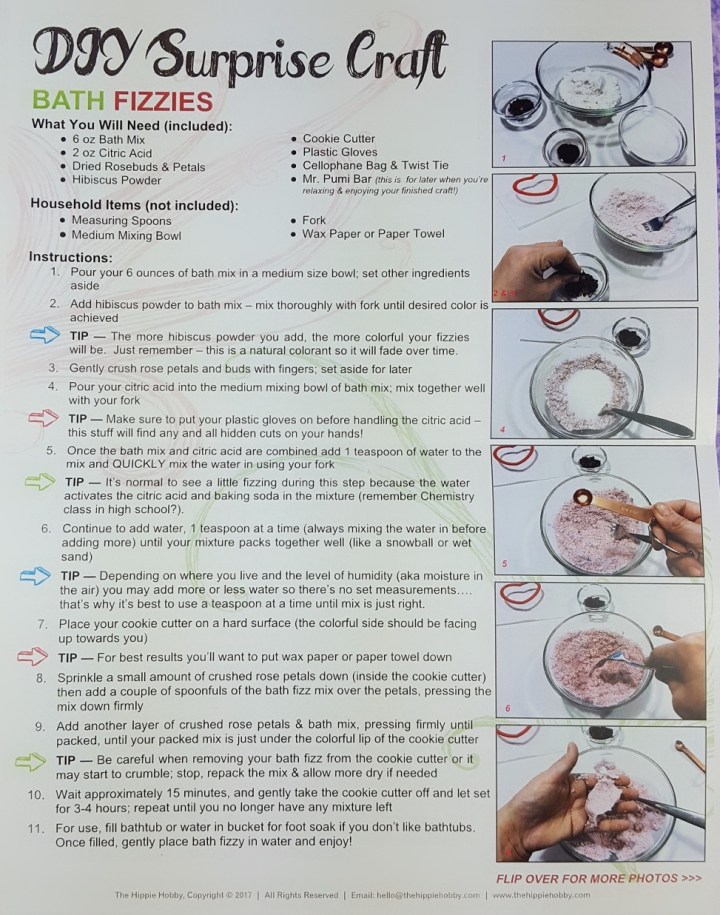 The information card provided the instructions for the craft and is in full color with complete instructions. The printing on this is really high quality and makes it easy to follow.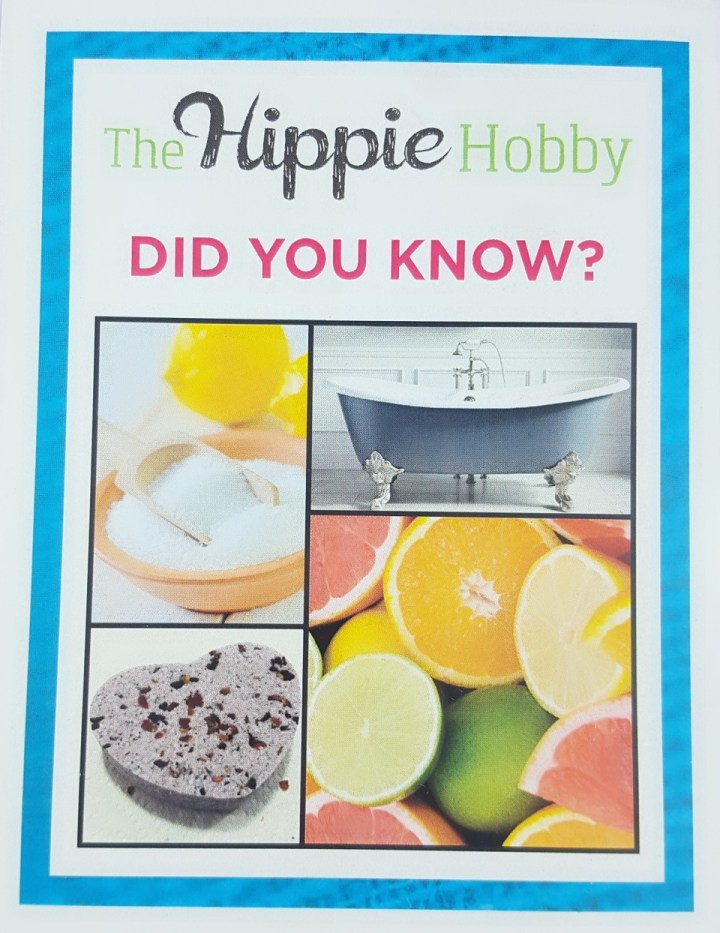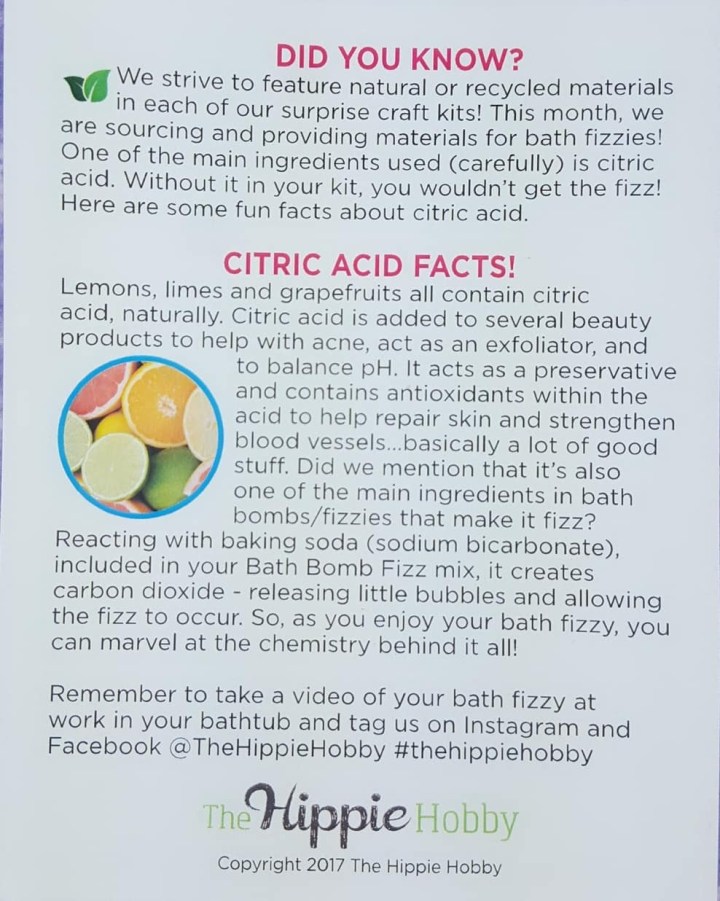 The box also had a little "Did You Know" note in it telling about how they get the fizz in the bath.
Everything that is in the box.
My son thought this was the best and said I had to take a picture. When we were mixing the water in to make our bomb, it fizzed up a bit and he thought it was so cool. The instructions let us know that it was a possible and that it would take us back to chemistry class.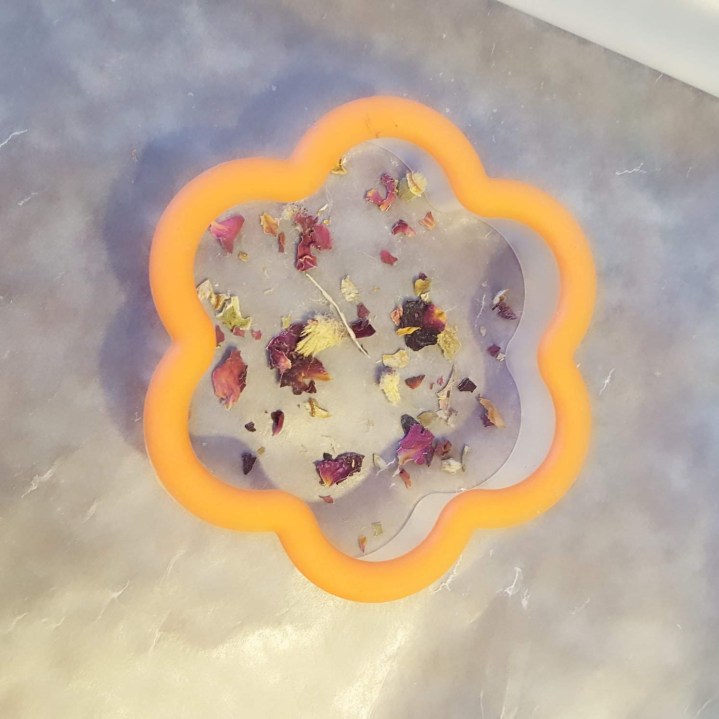 First step in making the fizz was to take the cutter they sent and drop some of the rose petals on the bottom.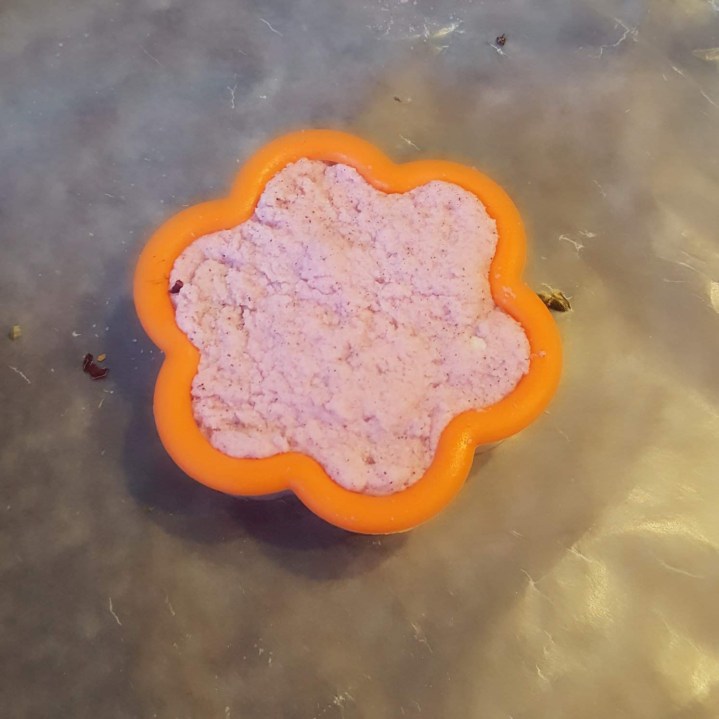 Next up, we put in some of the fizz and then some more rose petals and then filled with more fizz.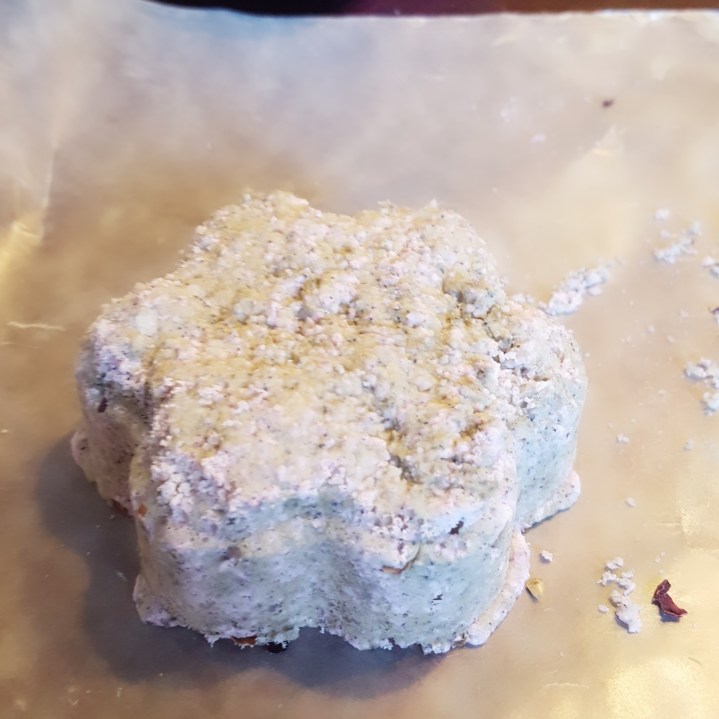 We let it dry for about 15min and then took the cutter off and let it dry overnight. This was the finished product this morning.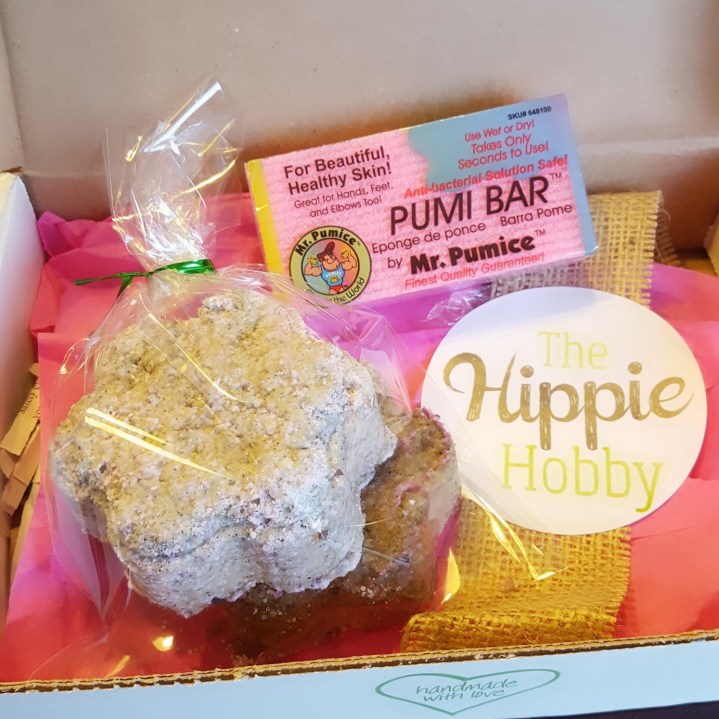 We had enough to make two fizzes and I bagged them up to use when we get the water back working again. Hippie Hobby also sent a pumi bar for us to use when in the bath. It is a product they love and I can't wait to try out.
I love the project this month from The Hippie Hobby. As I said, we love bath products here and my son thought it was great to be able to make some of his own. He already told me to keep the instructions so we can work on making some of our own later and I agree with him and think it would be a great project for us. I love how The Hippie Hobby sends upcycled crafts that aren't to overwhelming and hard for us to do. The instructions are easy to follow and having the pictures really helps if you have any questions and want to know what something looks like. So much fun and I can't wait for next quarter and to see what they send for me to create.