Dollar LuLaRoe Club is a monthly leggings subscription service, for only $25 per month! These leggings are fun and unique, as well as super soft and ultra stretchy!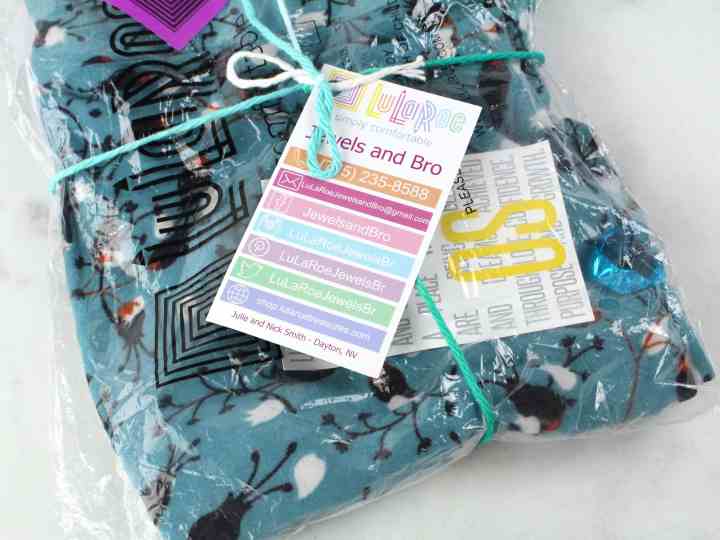 DEAL: Get 10% off your monthly or 3-month subscription box! Use coupon code SAVE10.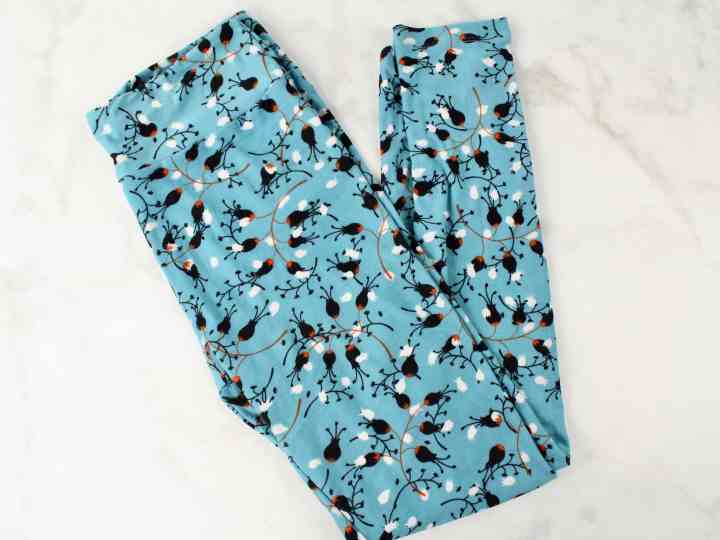 My super colorful leggings this month! When you subscribe you can choose print or solid; I chose print.  They are authentic LuLaRoe.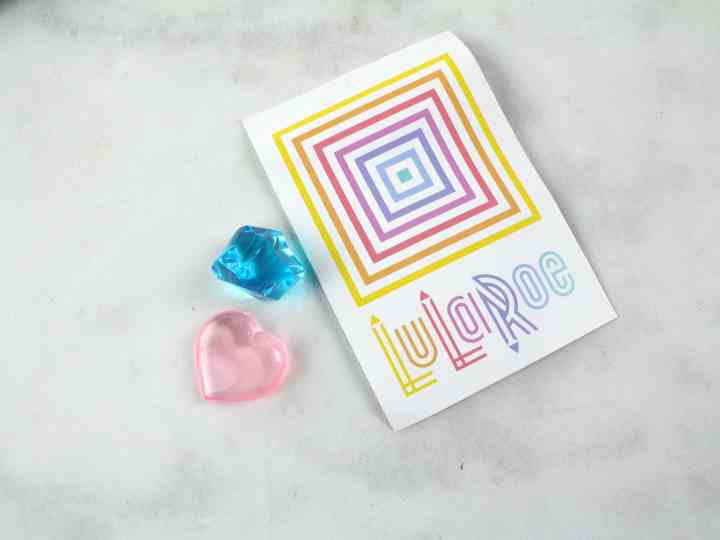 I also got 2 little gems. It has something to do with the name of their business (LuLaRoe with Jewels & Bro) but it isn't really a meaningful item, although I suppose you could collect a bunch of them for a bud vase.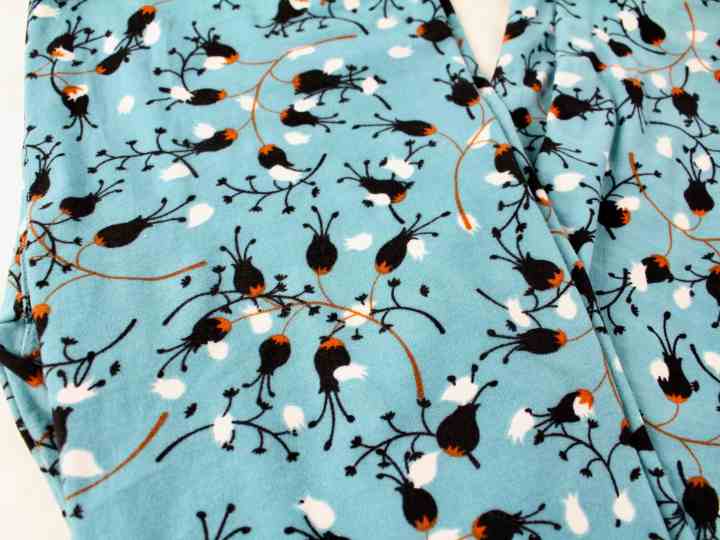 Last month I tried out the Tall & Curvy. After a few pairs of LuLaRoe leggings I totally decided I needed a smaller size. This month I switched my subscription to One Size. These were considerably shorter and worked out great – and just as soft & buttery!  The regular size is 2-10 and tall & curvy is 12-22. There's a bit of overlap in the middle for sure.
I'm not sure what this print is? A pomegranate? A thistle? I am going with Scotch Thistle!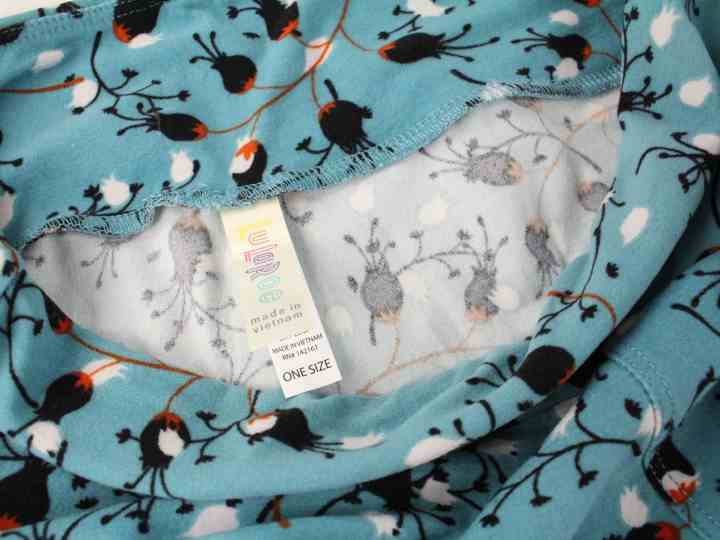 As for value, this subscription costs $25, the exact same cost that you'll pay for a consultant. However, the shipping was free. This subscription is a good way to avoid home party sales pressure or to get your hands on a pair if you don't want to stalk Facebook groups for the perfect pair. I just wish there was a setting to send me the craziest leggings possible, because I love them crazy. These are pretty wild and fabulous!
What do you think of Dollar LuLaRoe Club?