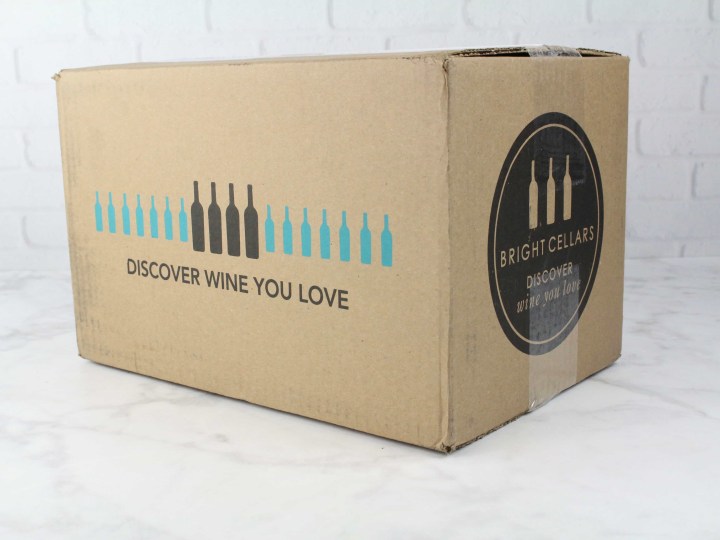 Bright Cellars brings you wines that matches your personal taste based on your answers in a fun, short quiz. You'll get 4 bottles per month for $60 per box + $8 shipping.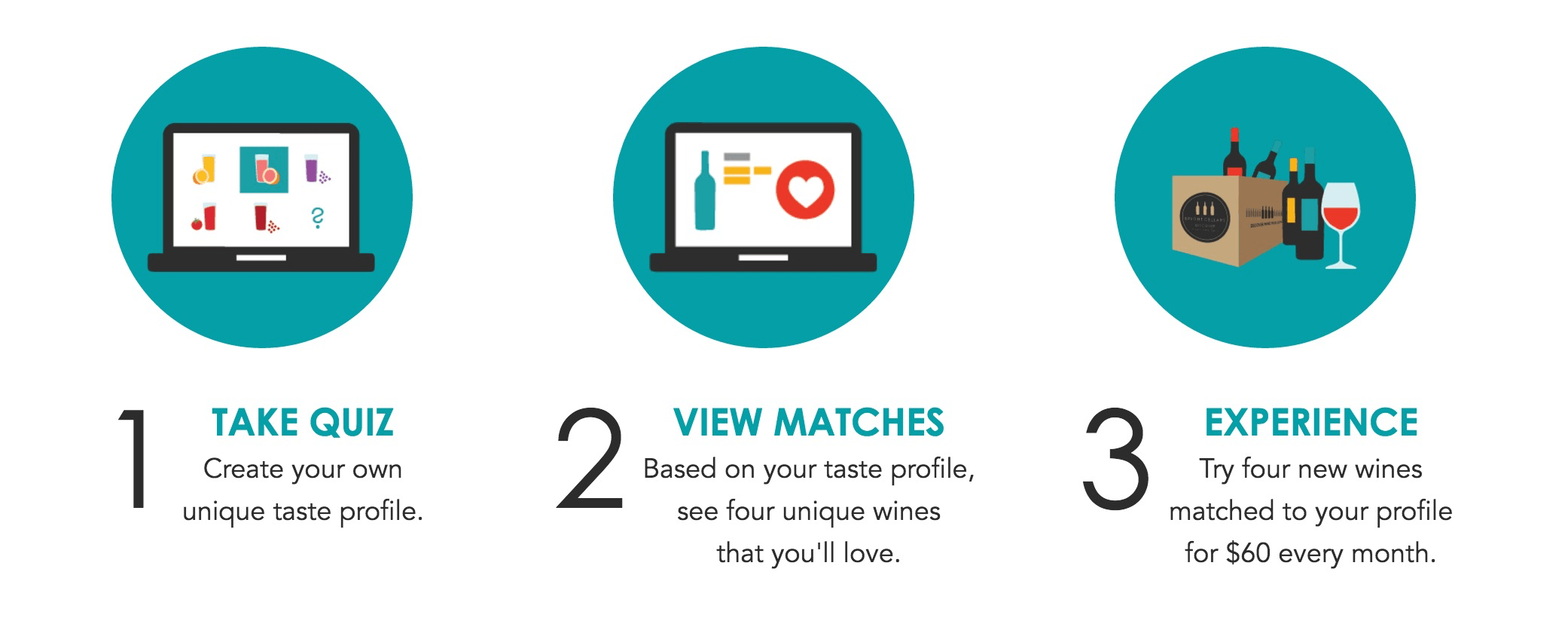 Bright Cellar's shtick is that it was founded by two MIT grads – the more wines you review, the better your matches. The quiz is simple and asks basic taste questions (including on candy, juice, and tea) as well as some lifestyle questions. "The Bright Points algorithm scores each wine by comparing 18 attributes to your preferences, matching you with your monthly experience."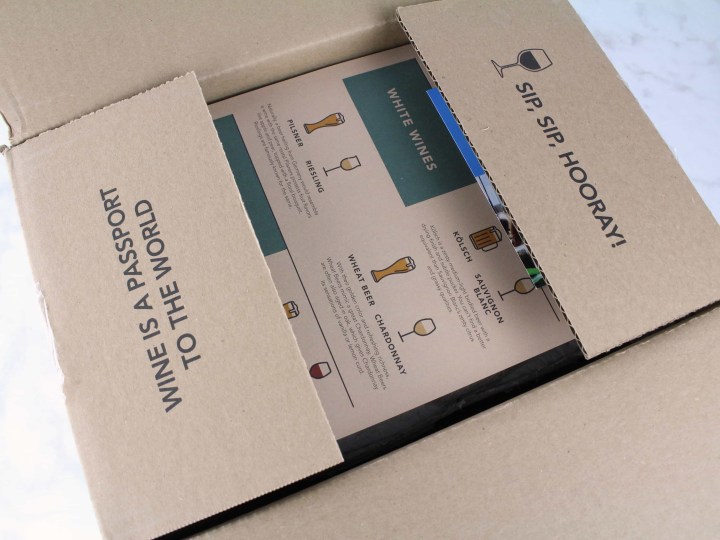 DEAL:  Get 50% off your first shipment! A $30 value! Use this link to get the deal.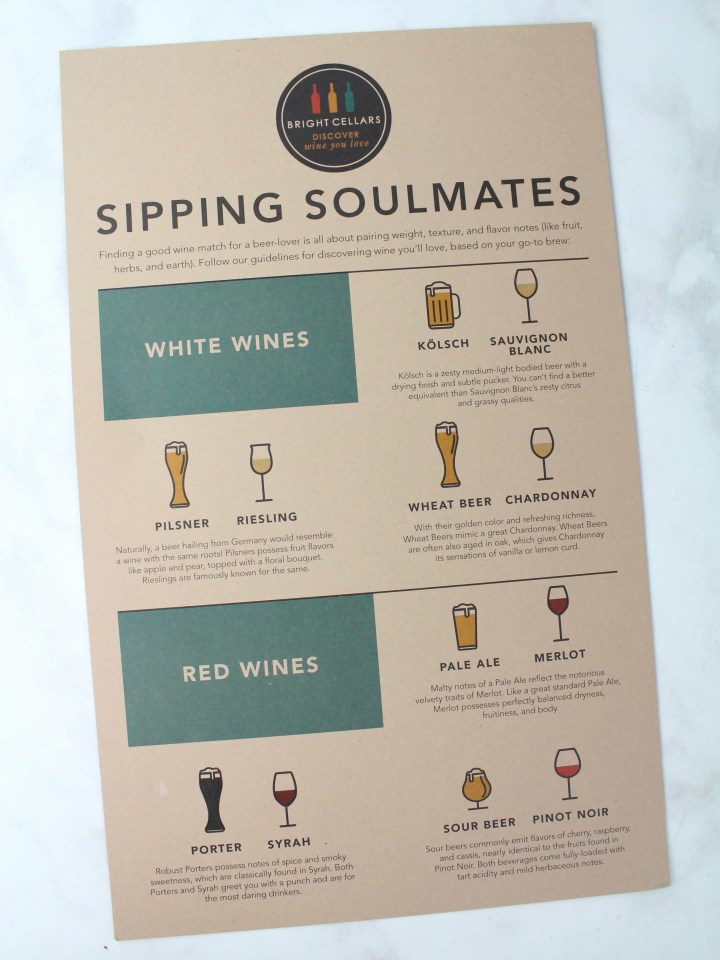 This card gives you ideas on what's the best wine based on your favorite beer. What if your favorite beer is Mich Ultra (this is a no judging blog – I'm not a big beer drinker!).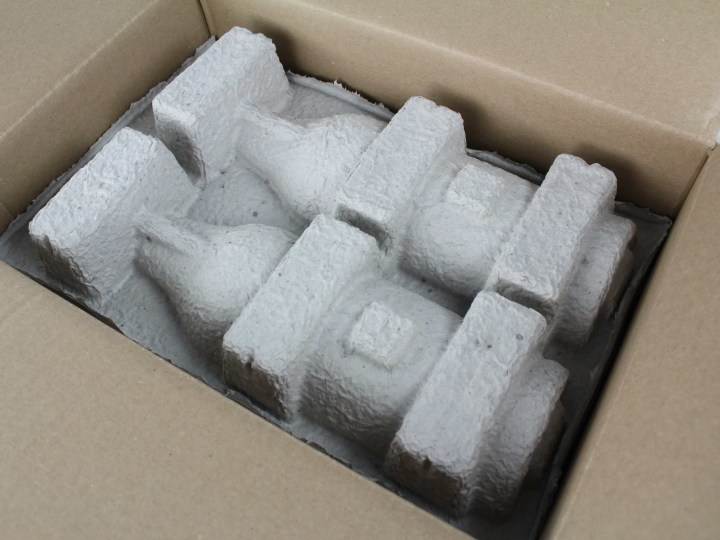 The bottles are individually wrapped in turquoise tissue paper.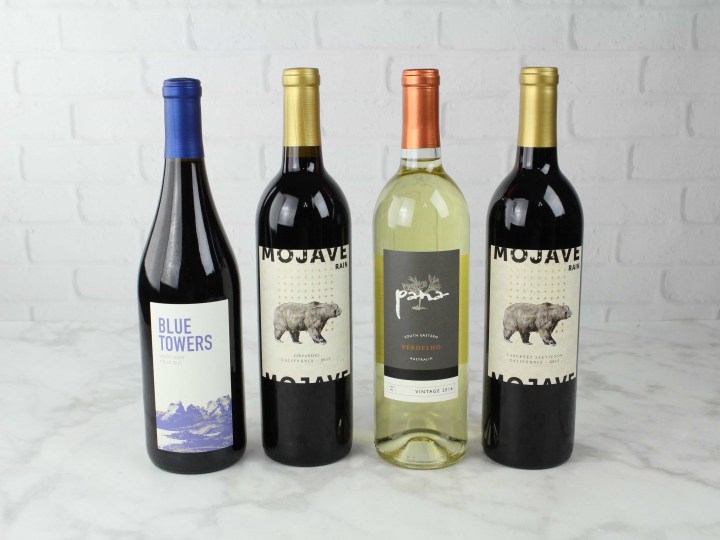 All the wines this month from Bright Cellars!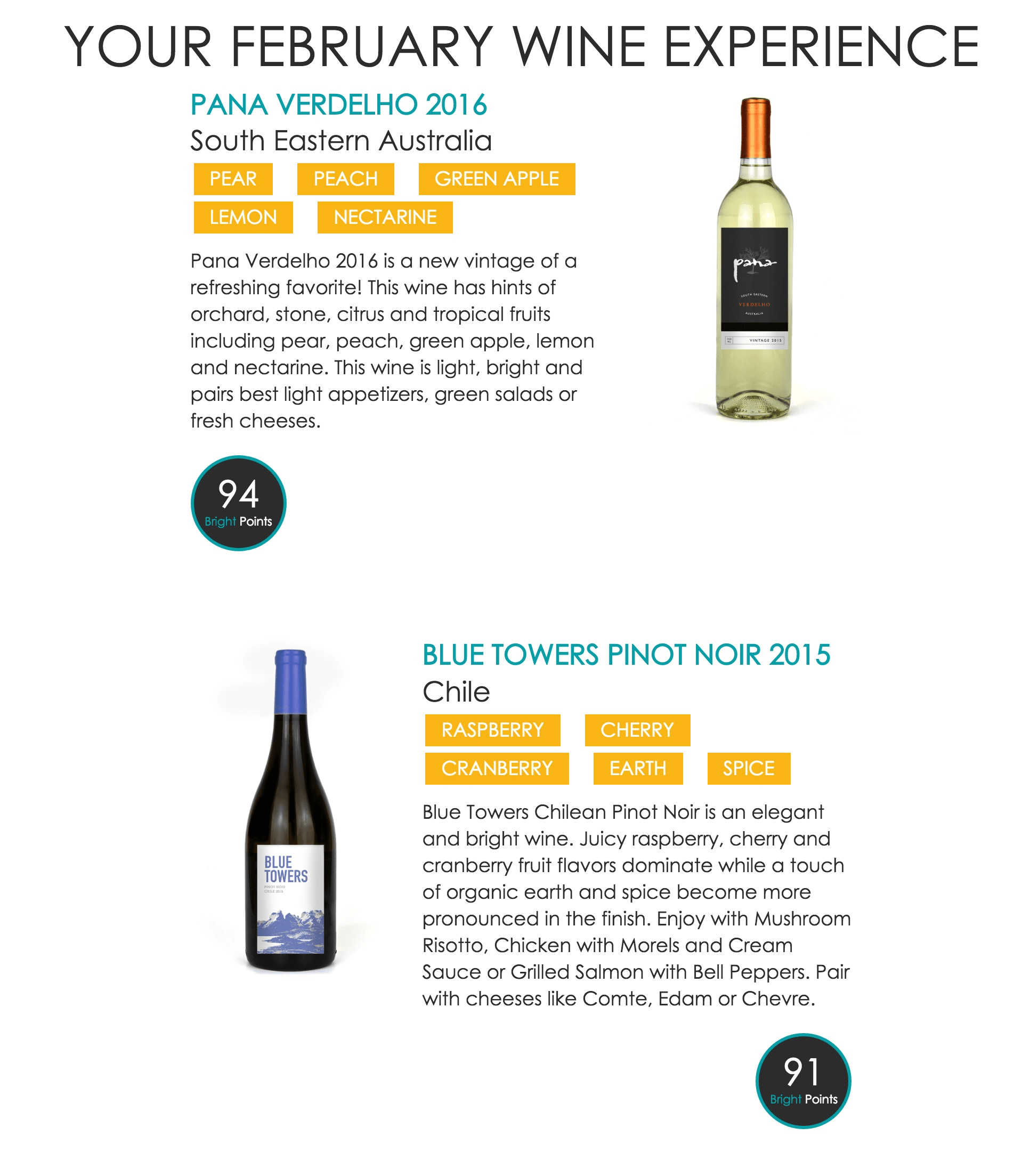 No information actually comes in the box, just online (the above are screenshots from my account). For that reason this subscription is iffy for gifting. It's really one that you purchase yourself – you want to rate the wines and get it personalized. However they do have a system where you can gift a membership – send it to someone that you know would be interested in the online features and rating their wines.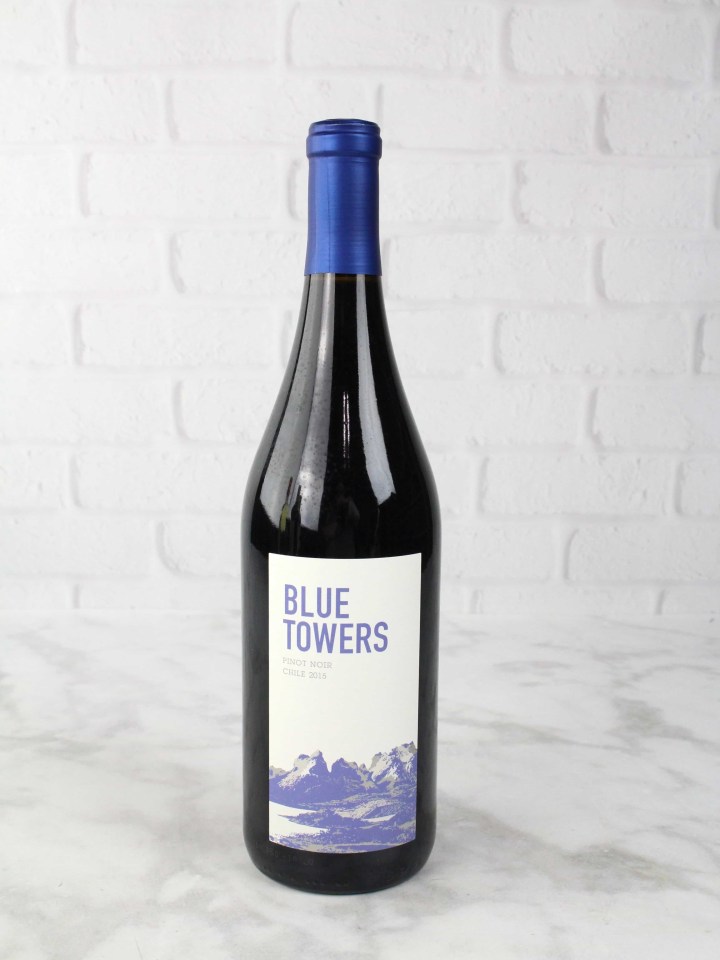 Blue Towers Pinot Noir 2016: This pinot was fruity and spicy and I thought it was a fantastic selection for me personally, because it's such a great dinner wine – pairing easily with complex dishes and really complementing them, while shining on its own too.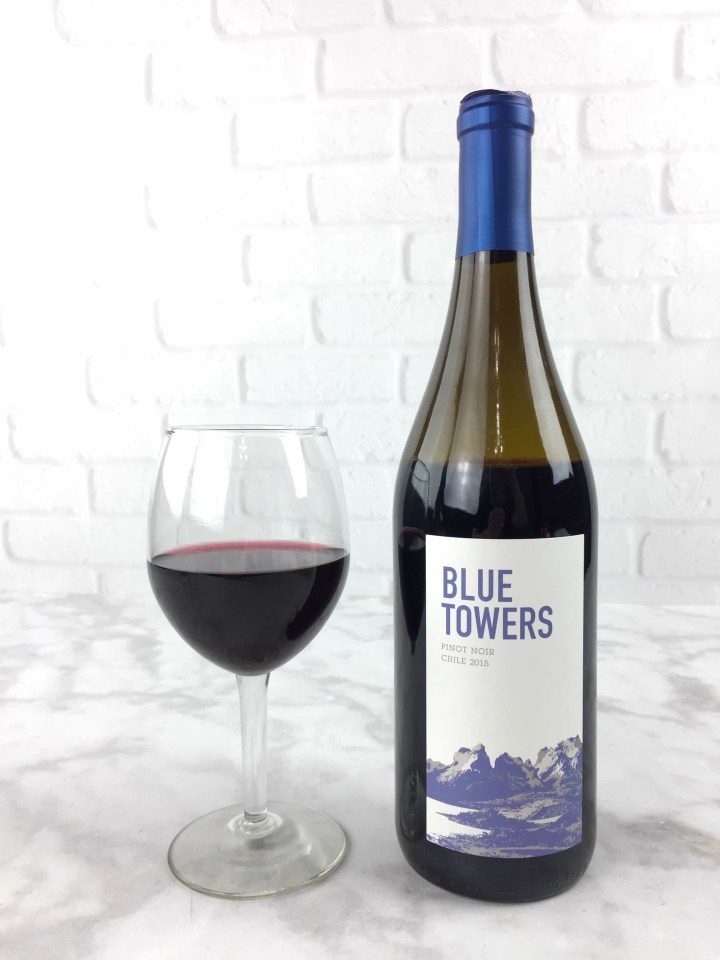 It was a bit dry but bright with a nice juicy burst!
Mojave Rain Zinfandel 2015: This zin was heavy on the berry!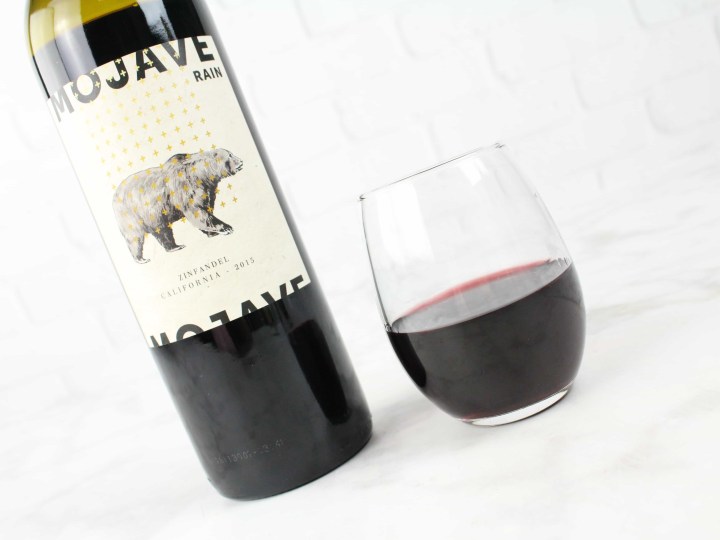 I really enjoyed this one – fruity, a bit dry, and with a warm finish that's reminiscent of pepper. I thought it was great with chocolate and cheese and it was clear to me that this was well-matched according to my flavor profile.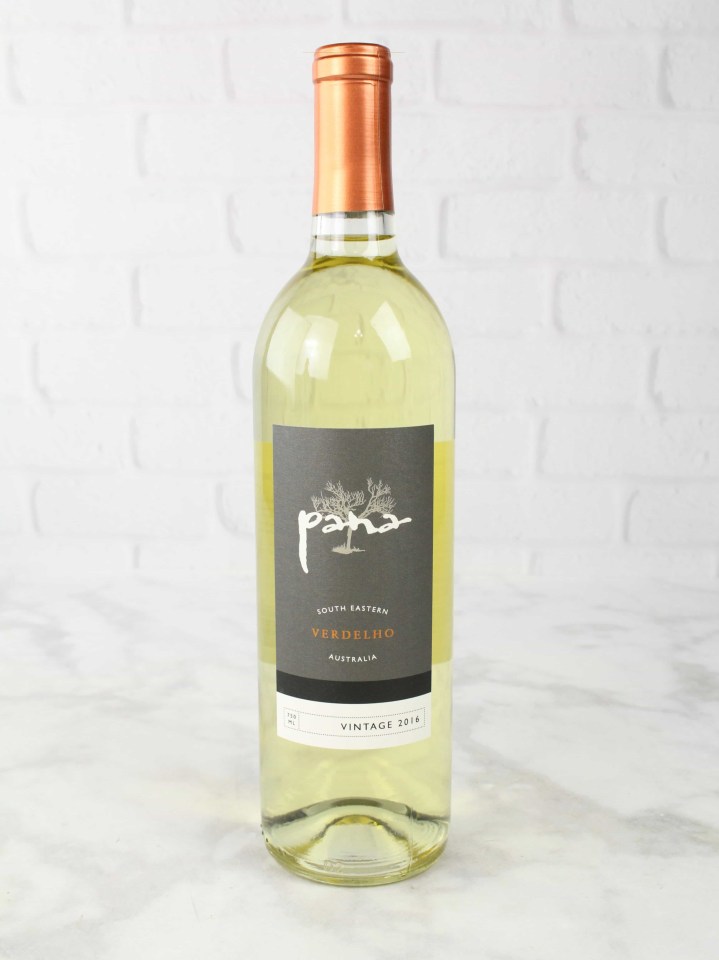 Pana Verdelho 2016: Surprisingly I wasn't a fan of this! Verdelho is a white madeira grape. This Australian vintage has hints of orchard, stone, citrus and tropical fruits including pear, peach, green apple, lemon and nectarine but even paired with cheese and crackers, I wasn't a fan.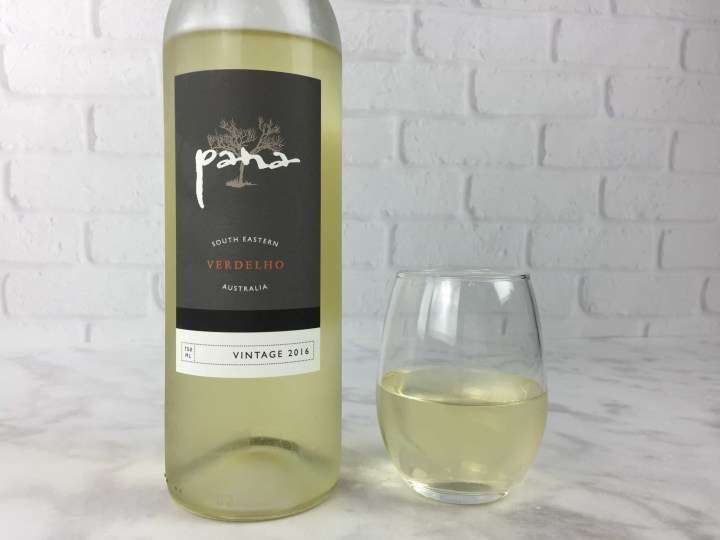 I'm in the "it's a sin to waste the wine" camp but I left a half finished glass of this on the counter. It was the highest rated (according to Bright Cellars) wine of the bunch, but no thanks for me. It was sour and it's one of those wines that tastes better if you eat pickles.
Mojave Rain Cabernet Sauvignon 2015: This I found to be surprisingly similar in flavor to the Zin, with many of the same berry notes.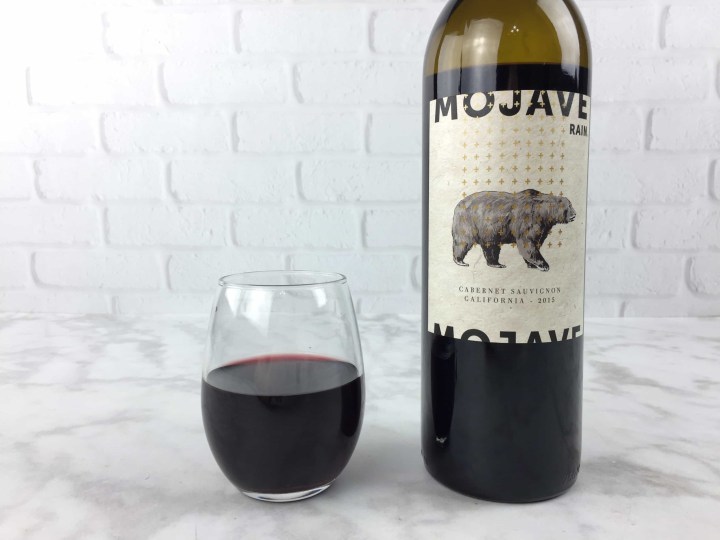 Instead of a peppery finish, this one leaned towards vanilla and oak. It was great paired with a cheese plate!
I thought the quality of the wines in my first box were good. Although I wasn't a fan of the one, they sent me 1000 points (a free bottle) for letting them know I wasn't a fan. It will take at least a few boxes for their system to learn my preferences, so I'm going to hold off on any dramatic verdicts until I sample some more bottles. At $17 per bottle, I thought the price was pretty much on par with other subscription wine services.
UPDATE: About an hour before this post published, my "Wine Concierge" & I completed a convo about my wine preferences. She noted:
This is wonderful feedback! Thank you so much, I feel like you're really going to enjoy some of our New World wines (jammy, fruit forward flavors and definitely not cloyingly sweet!) I'm so excited to hand select your orders for you moving forward.

Absolutely feel free to respond either directly to me, or in your Concierge Notes on your profile your ratings and reviews of the wines as you continue to receive them, I want to ensure you are getting wines you love!

Please do not hesitate to reach out with any other questions or concerns, I'm happy to help!
We'll check out the results next box!