A nice postcard welcoming me to The Wish Box. It indicates how long my gift subscription is and the back also has corrections, that weren't necessary to show.
DEAL:  Get 10% off on all 3, 6, and 12 month subscriptions with coupon code WISH10.
You also get a FREE pair of Silver and Moonstone Earrings when you sign up for a 6 month subscription, OR get a FREE pair of Silver and Moonstone Earrings, plus a Moonstone and Silver Custom-made ring, when you sign up for a 12 month subscription! Deal applies automatically, just visit and subscribe.
Cute tin filled with rose petals and a beautiful necklace that says wish.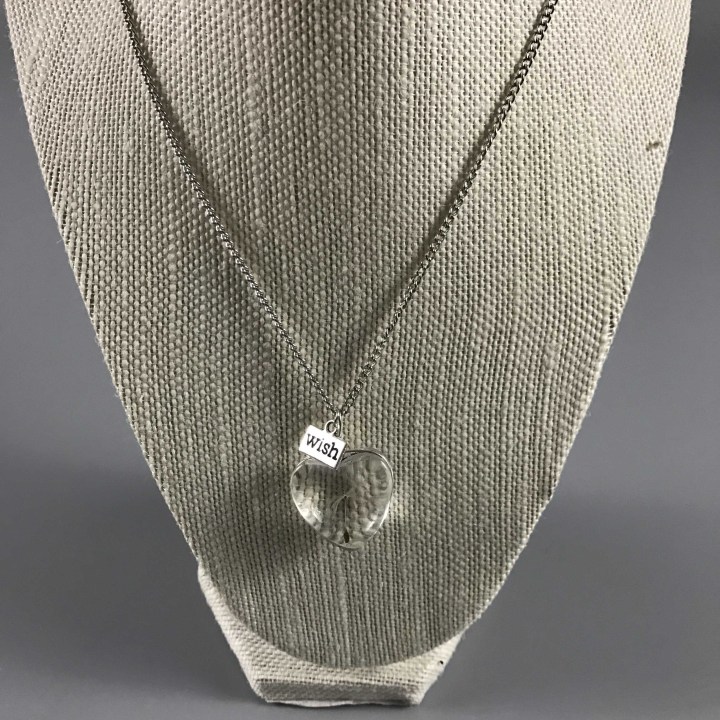 I'm heartbroken that the beauty of this necklace is lost on pictures. The delicate Dandelion seed entombed in the middle of this heart speaks volumes to my soul. As a child, I'd make silly wishes on these flowers hoping that they might come true. This necklace captures an innocence for me.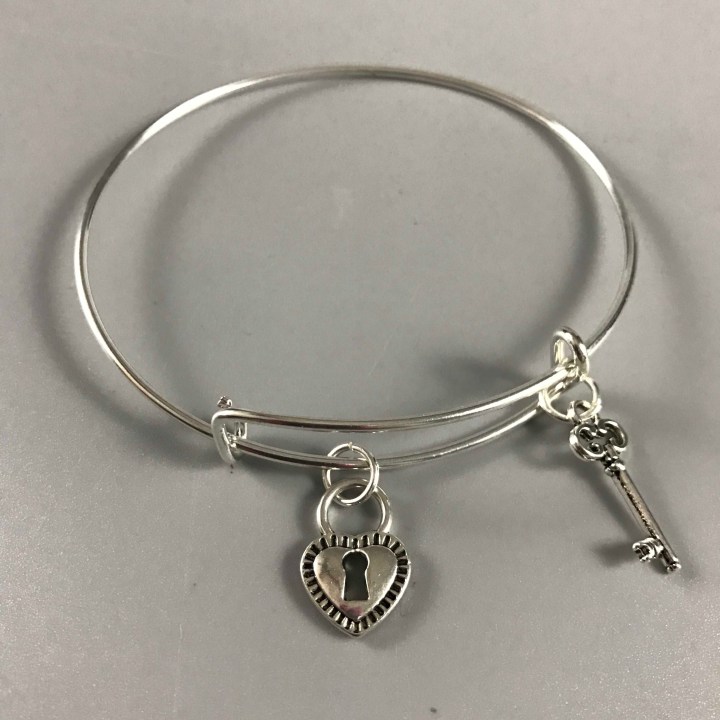 Key to My Heart Bangle. I love this simple bracelet, it's beautiful and fits like a glove. The charms are just long enough to move but not long enough to get in my way while typing.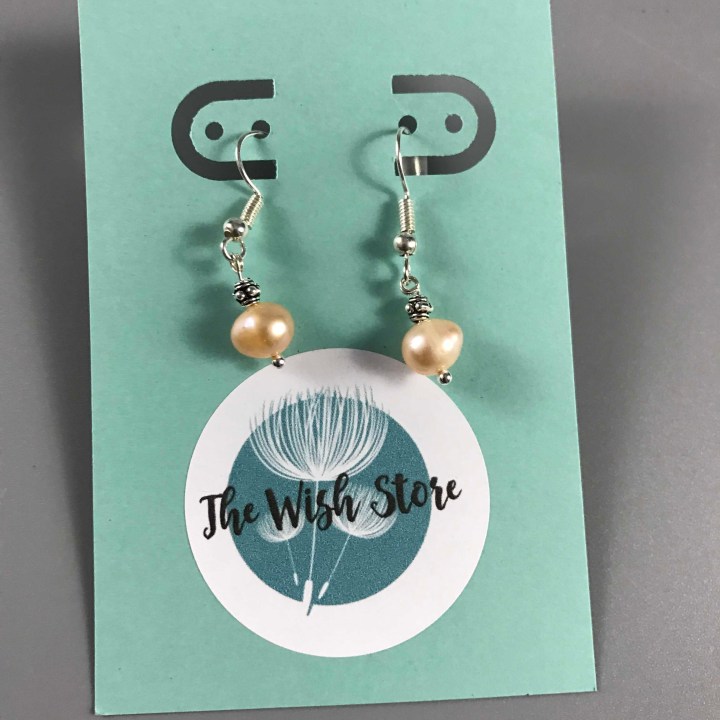 Fresh Water Pearl Earrings. I've never owned pearls and so excited to wear these classically simple earrings. They are going to look amazing with a dress or jeans and hair up or hair down. I just love how simple they are and silver which is my favorite metal.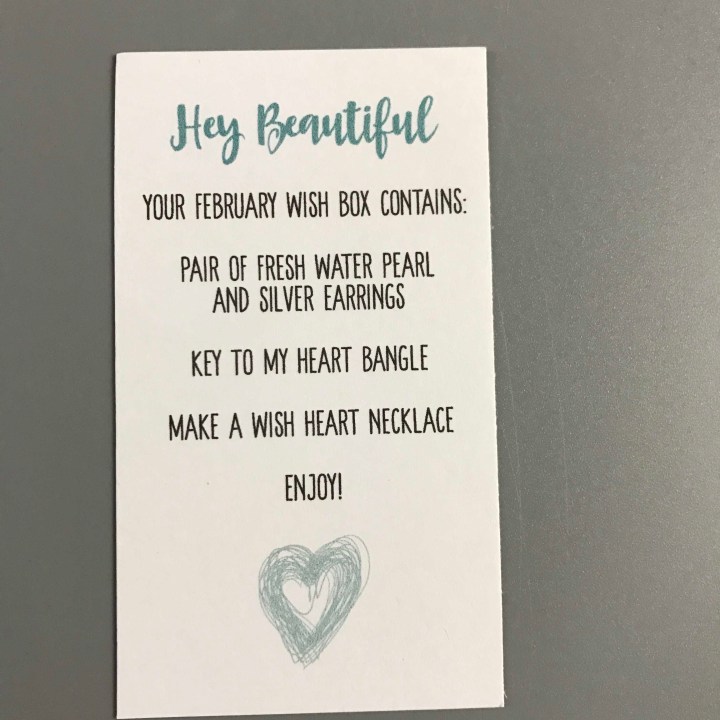 Business card sized list of contents and it calls me by name, Beautiful.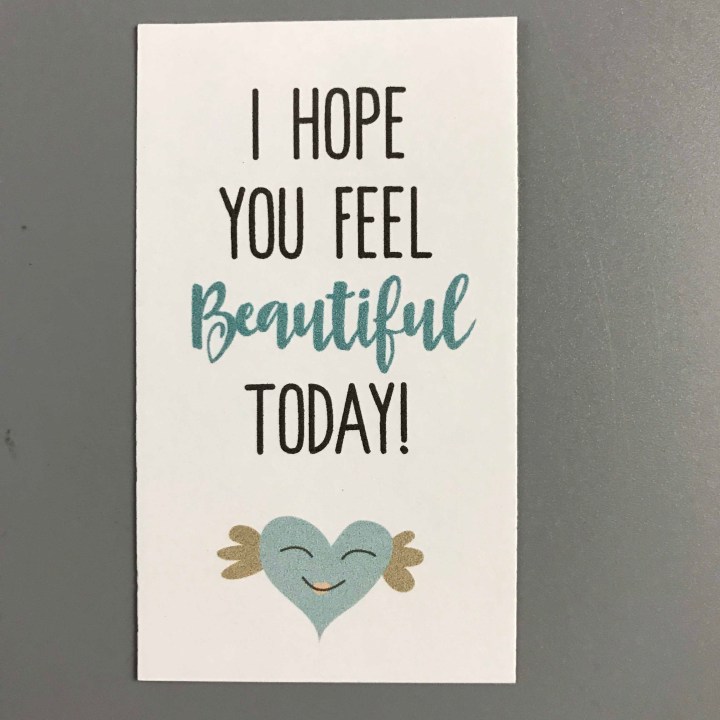 A business card that says, "I hope you feel beautiful today." This was just the pick me up I needed on the day this arrived. I will be posting this on the mirror as a reminder to my daughter and myself that we are beautiful inside and out.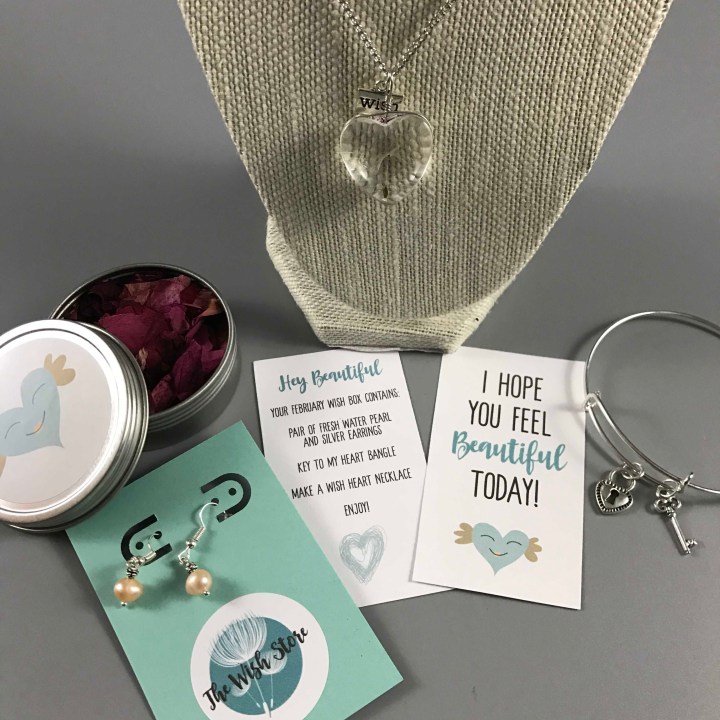 The Wish Box made me feel like a princess. The jewelry is simple and classic yet beautiful and high quality. I loved every piece that was selected for me and it made me think I might just be the only person this was curated for. The Dandelion seeds on everything just makes me think of meadows filled with flowers on a windy day.
Visit The Wish Store to subscribe or find out more!