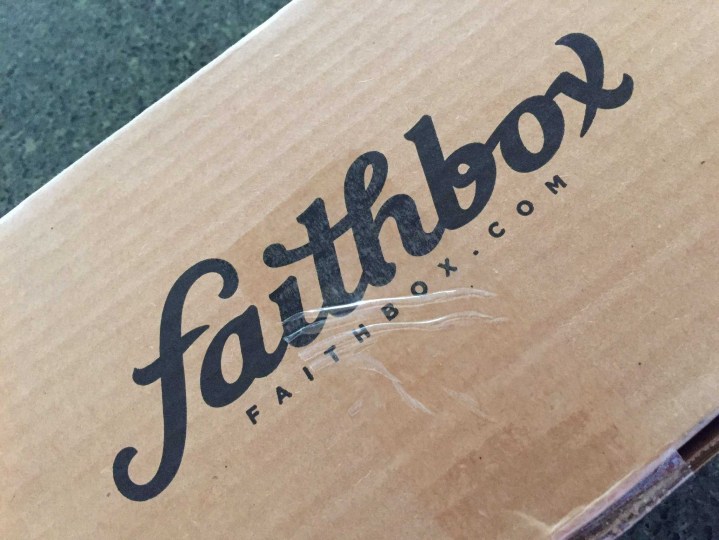 Faithbox is a Christian company that seeks to help strengthen your faith in God with their devotional and bring joy with their great products from companies that do good. With the purchase of each box, they provide 3 meals for hungry children through a partnership with Rice Bowls. In 2015, they were able to provide over 100k meals for hungry children. Plus, you get a box full of cool stuff in the process.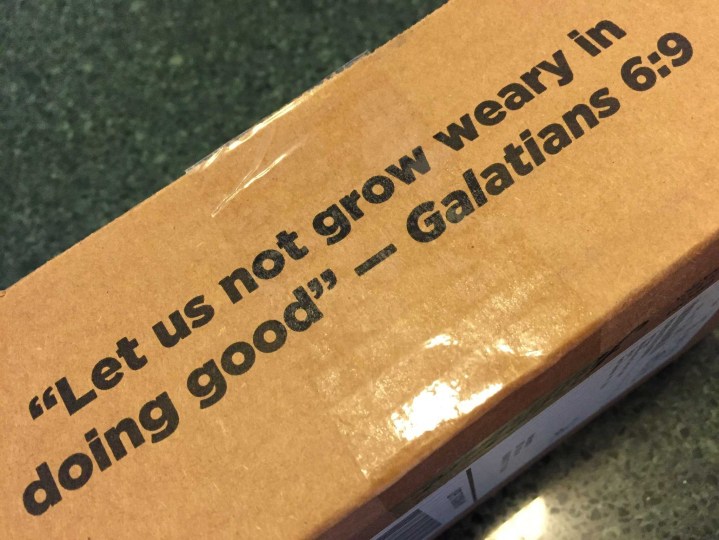 You can subscribe to Faithbox with a month-to-month plan, a 3-month plan or a one-year plan. With the month-to-month plan, you pay $20 plus $5 shipping each month. The 3-month plan reduces the price per box to $19 plus $5 shipping when you pay for 3 months ahead of time. For the best price per box, you can pay for one year at a time and get each box for the price of $17 per box plus $5 shipping.
DEAL: Save $5 on your first box with coupon code SAVENOW.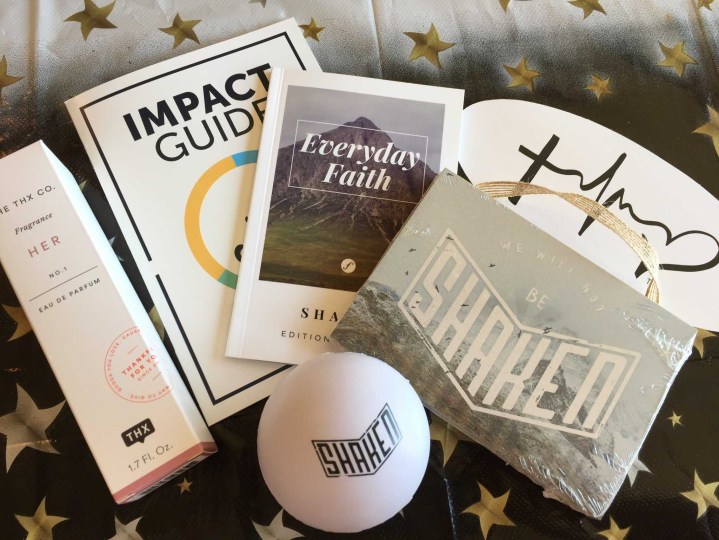 Faithbox will help you reexamine your faith and your relationship with God, ensuring that you are being the very best you that you can be in your walk with Christ. This box has items inside to inspire you and it's a simple joy to open the box to see the selection of products and the causes behind them.

Included in this box is the Impact Guide which basically lets you know what you are getting and why. It also contains the theme, as well as verses and quotes that go along with it.
The theme for this month is "SHAKEN." Shaken can have several meanings, the one that comes quickly to my mind is that no matter how much my life is shaken by disasters, God will not let me fall. Another thought, my faith cannot be shaken. Different means for different people but all good.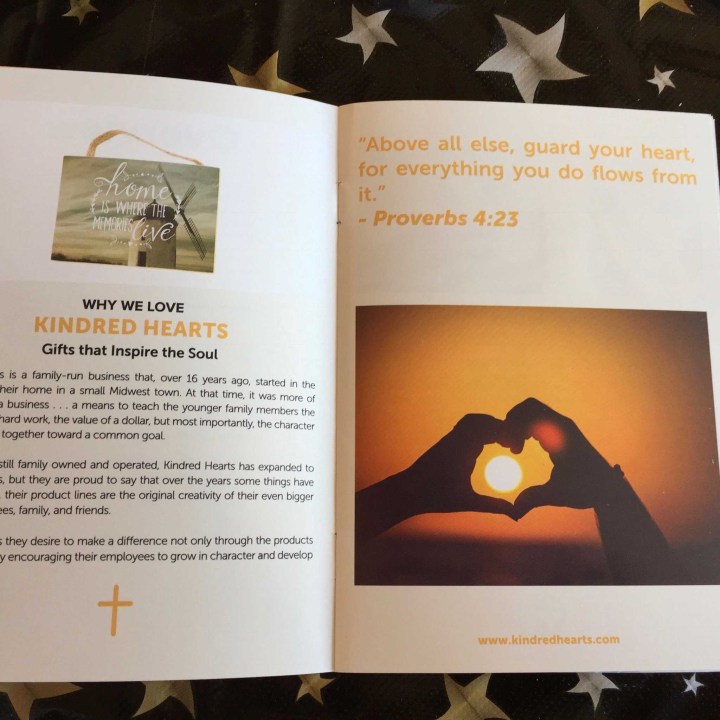 The Christian devotional has versus, quotes and short content to keep your faith at the center of your life revolving around the theme.
I also received the Everyday Faith book following the theme Shaken.
There are Biblical verses, messages, prayers and such to be spiritually inspirational.
There's the Shaken Stress Ball to help relieve the stress from our daily lives.  When I was working I kept one in my desk for my students and would end up using it at the end of the day.  These are great.
The THX Co. Perfume is from a company that helps every nonprofit in America. Their products are priced at cost, so you can donate the savings or any amount straight to your favorite cause.
"We will not be shaken" wall hanging is from Kindred Hearts, a family-owned and operated company making a difference through the products and encouraging their employees to grow in character and develop their gifts.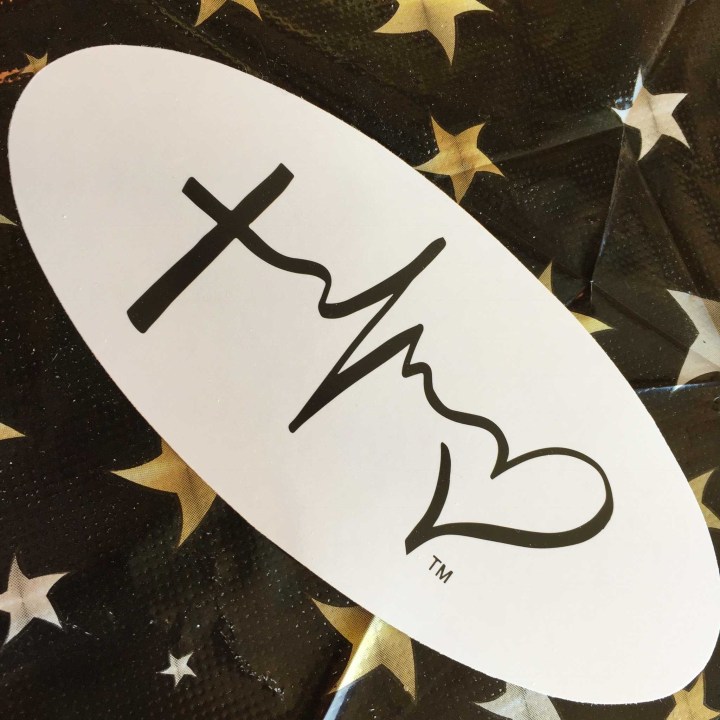 And I saved this one for last… Super Bowl time so we have a sticker by the Tim Tebow Foundation! It's a Faith, Hope & Love logo sticker and you can stick it wherever you choose to help spread the message. I'm not a football fan BUT I am a Tim Tebow fan. His foundation sponsors "Night To Shine." It's an unforgettable prom night experience for people with special needs (did I mention I'm a retired special needs teacher).  Way to go, Tim!