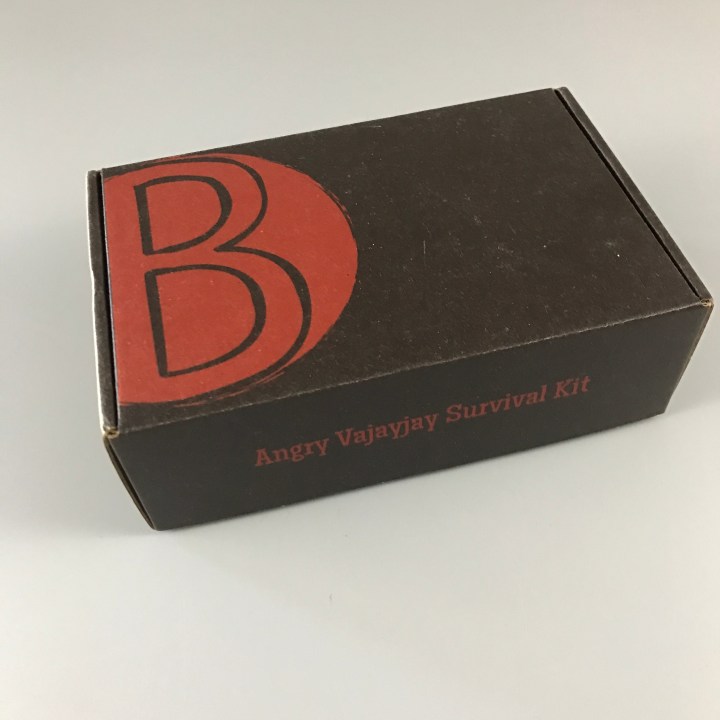 Bitchy Box is the home of angry vajayjay survival kits – a monthly subscription for when Mother Nature sucker punches you in the uterus. Filled with a variety of sweet treats, salty snacks, and handpicked gifts, Bitchy Box conquers your cravings as you ride the crimson wave towards cramps of disaster. Subscription cycles range from light, medium, and heavy (3, 6, or 12-month) flows.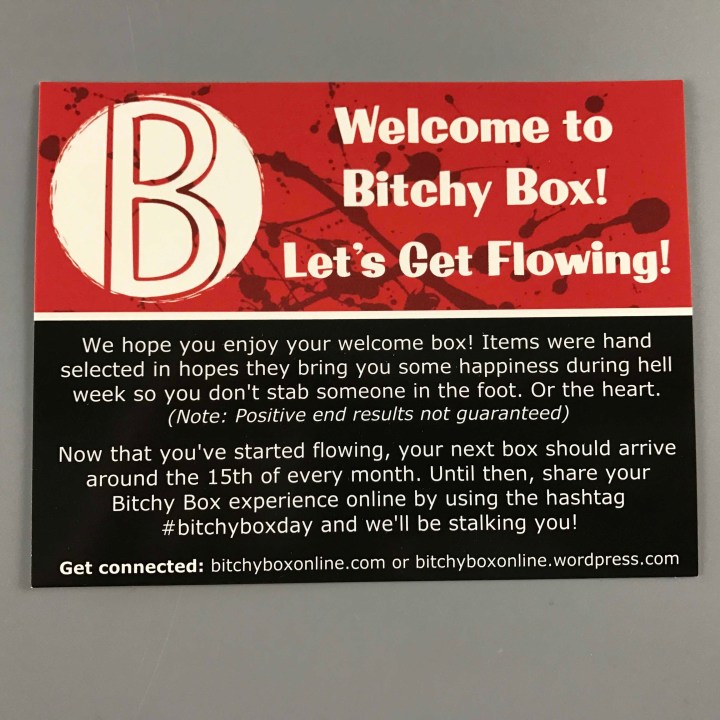 Welcome to this clever box filled with all you need to survive hell week. This card doesn't include any content details but it does tell you how to keep in touch via social media.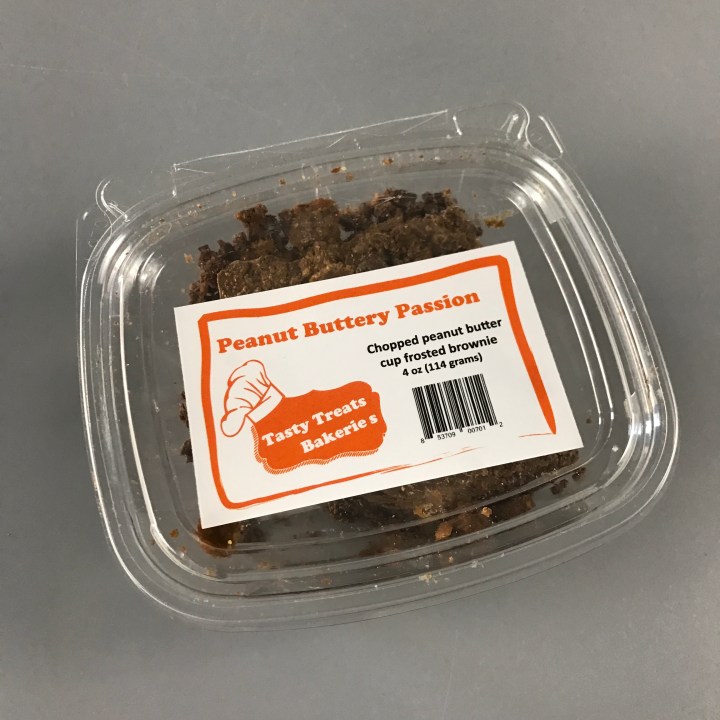 Peanut Buttery Passion Chopped Peanut Butter Cup Frosted Brownie. Holy mother of all things sweet is this thing amazing. Even though it was packaged, it was moist and melt in your mouth sweet. Just smelling it alone could cure my chocolate cravings and make me less homicidal.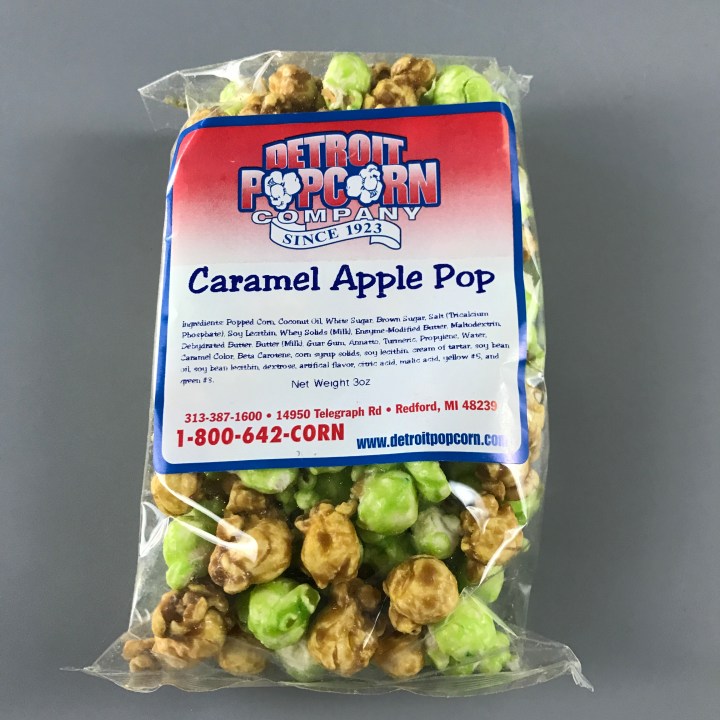 Detroit Popcorn Company Apple Caramel Popcorn. A little on the chewy side but still pretty good. Please note eat them together for a true experience otherwise it's not as delicious. My daughter devoured the entire bag, glad it helped her cope.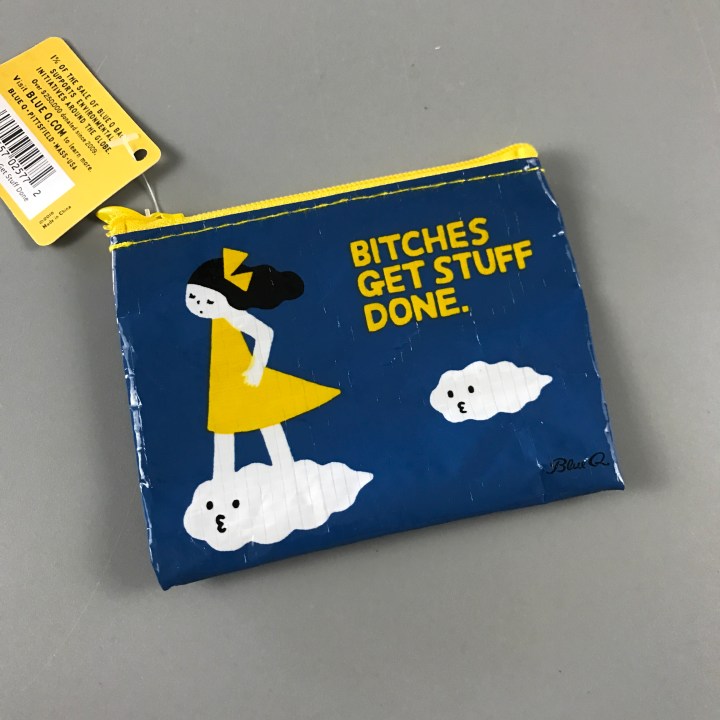 Blue O Bags change purse with the most spectacular quote, "Bitches Get Stuff Done". If this wasn't great enough it's made from 95% recycled product. Both my over-achieving side and my environmentally savvy side are pleased as punch to pull this from my purse.
Archie McPhee Daily Disappointments Notebook. Just a normal notebook with a clever saying that is going to spark a lot of good conversations.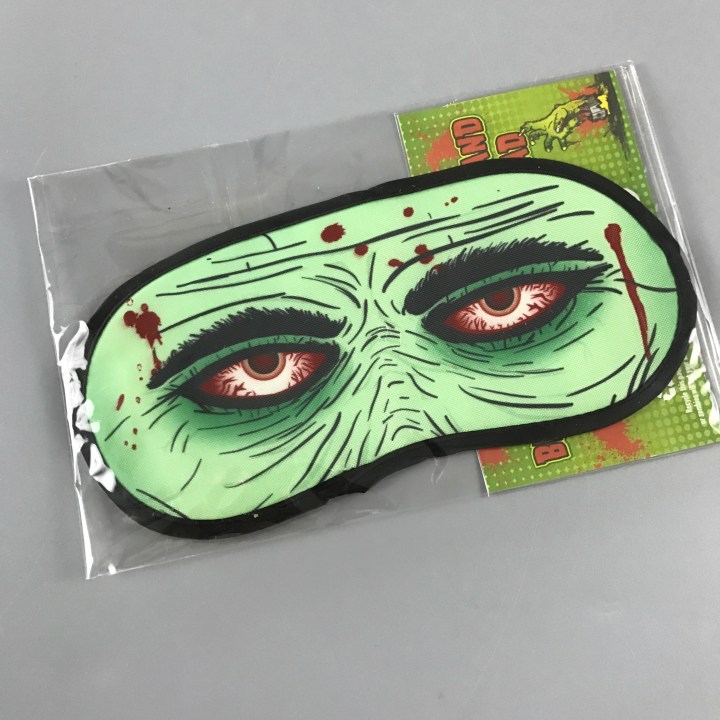 Archie McPhee Zombie Sleep Mask. It's frightening and funny! I think the face says exactly how I feel during my favorite time of the month and during the rest of the month, I can scare my husband from his slumber.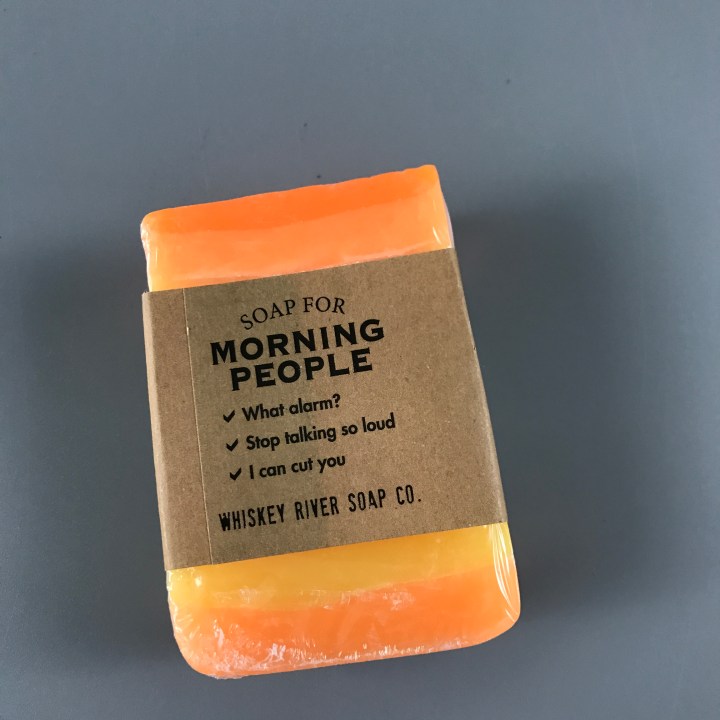 Whiskey River Soap CO with Soap for Morning People. Sweet smelling and so refreshing. If you are special enough to get a bar of this, read the packaging. It's so funny. I wish I could have captured all of its charm.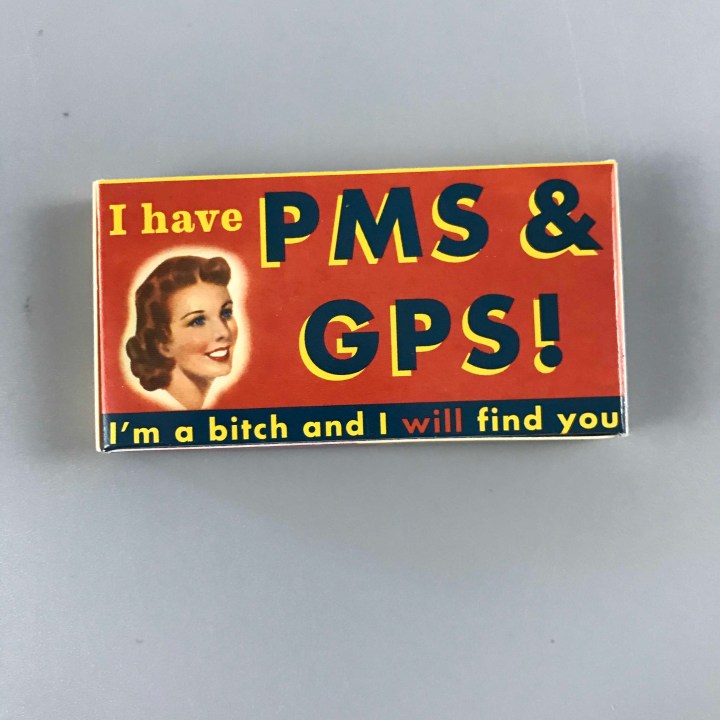 I have PMS & GPS! I'm a bitch and I will find you, gum… it's gum! I love this package so much that I will keep it long after the awful fruit-flavored gum is gone.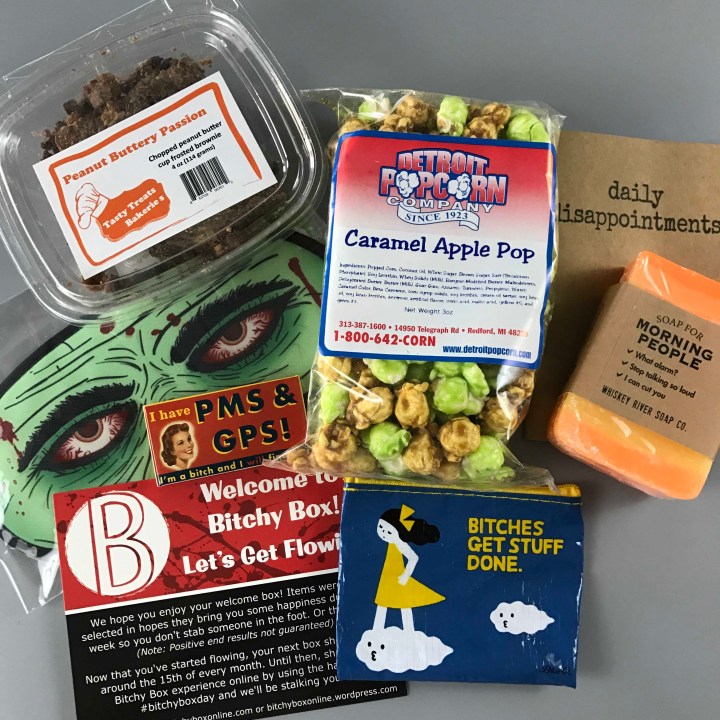 Bitchy Box is incredibly fun and so different from the other period boxes, there are no pads/tampons only fun. Included in my box was a very funny letter from the curators giving me a reviewer's inside look and making me fall into more love with this subscription. I love useful items and this box gave me nothing but things I can use and eat. The way to my heart is through my sweet tooth and Bitchy Box has stolen mine from my cute husband. My favorite feature of this box was the laughs I got to have each and every time I picked an item out of the box.