GLOSSYBOX UK is a popular beauty subscription box which delivers five beauty products to your door each month.  The products are hand-picked to suit your beauty preferences. FYI – If you're looking for GLOSSYBOX US, check that out here!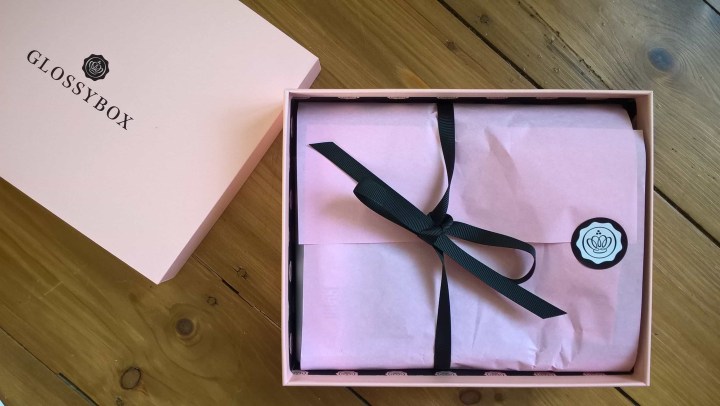 It arrives in a pretty in pink box, looking super smart.
DEAL: Receive a free Emité Make Up Lip & Cheek Tint worth £16 with code FEBGIFT. GLOSSYBOX offer ends 28/02/2017 or until stock lasts.
Here's the loot I received in this month's box.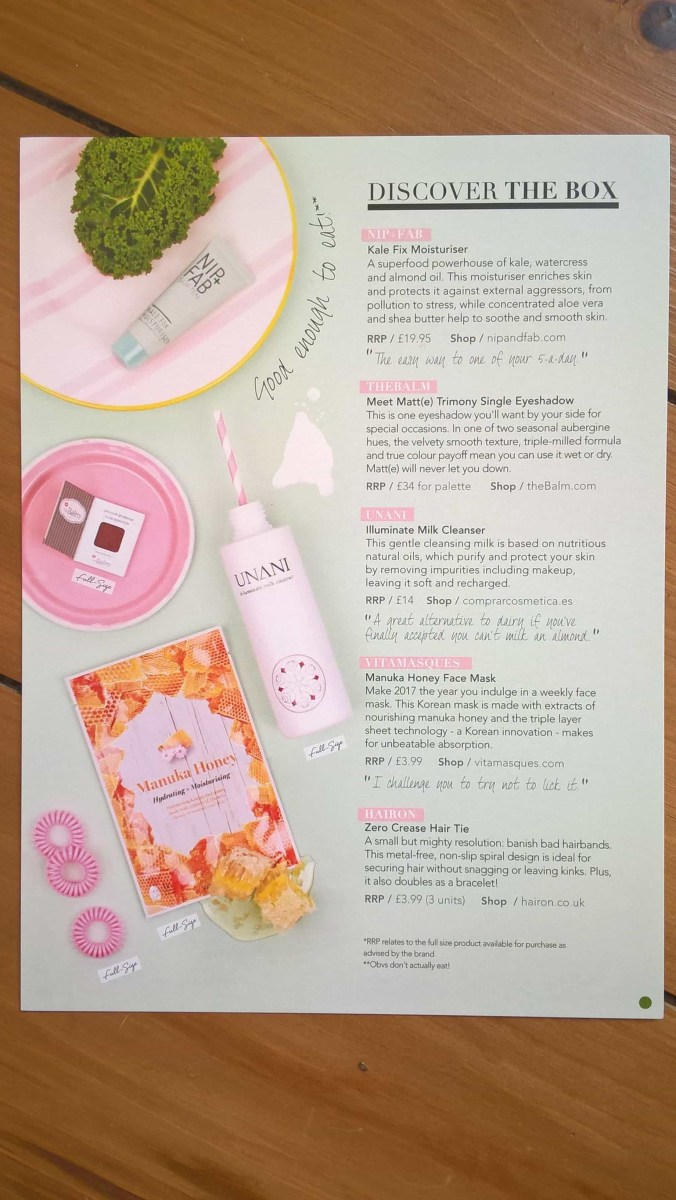 A Discover The Box card gives info on all the products.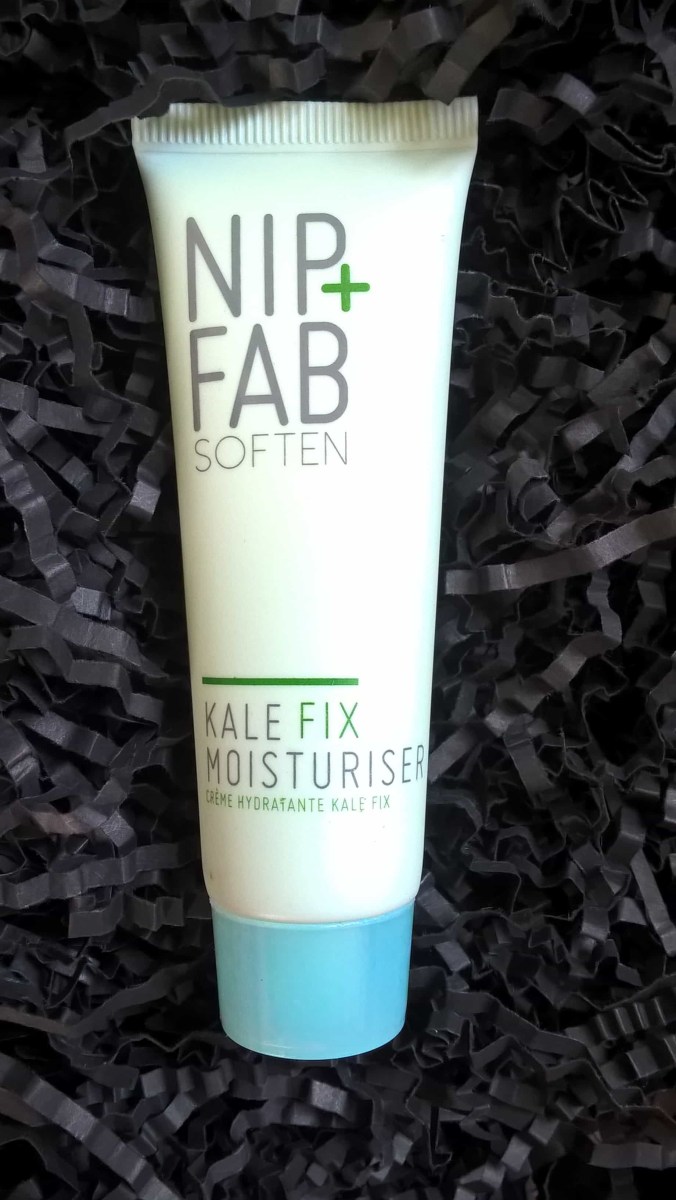 Nip + Fab Kale Fix Moisturiser (RRP £19.95) feels luxurious but absorbs quickly into the skin, leaving no unpleasant heavy or greasy feeling. I've used this product twice a day for several days now with great results. My skin is far less dry and my usual midday moisturising is no longer required. I would definitely recommend this moisturiser to anyone with dry skin, it works fabulously and gets top marks.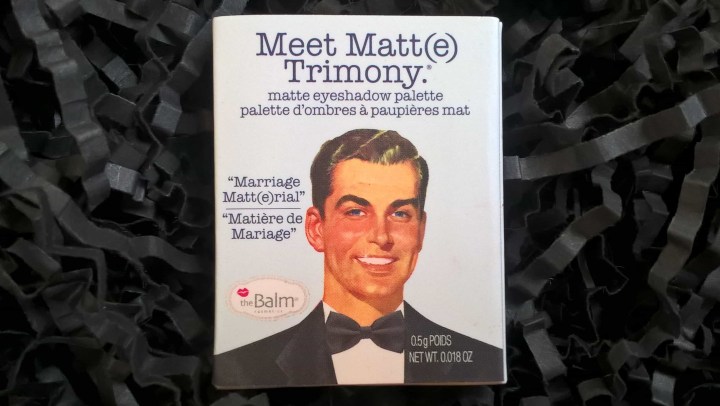 I received a free sample size of The Balm Meet Matt(e) Trimony Single Eyeshadow (RRP £34 for palette) in Matt Kumar.
While I liked the shadow – it was easy to apply, true to colour and stayed put all day – I wasn't crazy about the shade I received. In general, redness around the eyes is just not a healthy look in my book. It seems like a nice product but I would have preferred another shade.
A full-size bottle of Unani Illluminate Milk Cleanser (RRP £14)  was included in the box. This product is a winner! It has a pleasant scent, is easy to apply and wash off. It has left my skin feeling softer and looking brighter with no adverse reactions, such as redness or spots that sometimes occur when switching to a new product. It did leave my skin feeling a bit tight, but that was quickly remedied by applying the Kale Fix Moisturiser.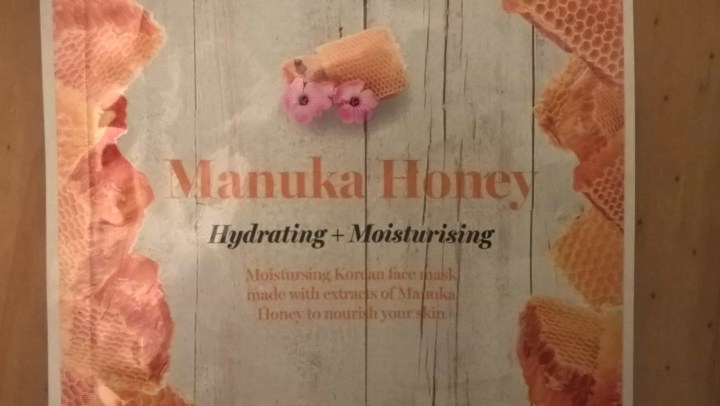 I have something akin to a claustrophobic reaction when wearing them. Still, I made it through the recommended 20 minutes in this Vitamasques Manuka Honey Face Mask (RRP £3.99). It was easy to apply, relatively easy to keep in place, and most importantly the Korean triple layer sheet technology and manuka honey extracts left my skin feeling super soft and hydrated.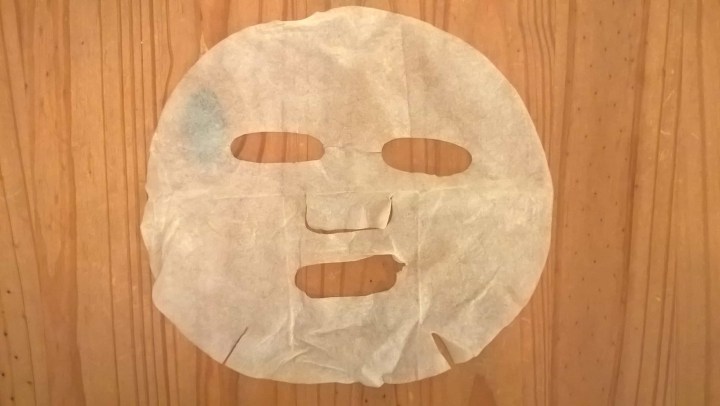 Face masks freak me out.
I was pleased with the Hairon Zero Crease Hair Tie (RRP £3.99 for 3 units) at first.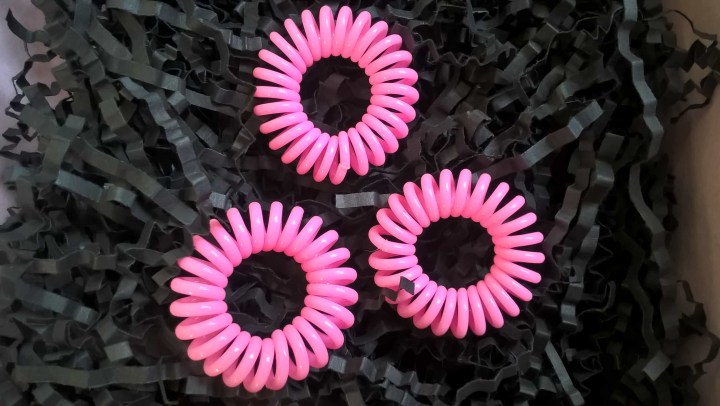 They look fun! And they work well for lightly securing hair while washing your face. Unfortunately, I snapped a band on the third use, so not the most durable product out there, especially at over £1 per band.
I was pleased with my first Glossybox. I found the products to be consistent with the preferences I'd set on my beauty profile. Two products in particular, the Kale Fix Moisturiser and Milk Cleanser, are candidates for inclusion in my everyday beauty routine and I wouldn't hesitate to purchase them again. I'm excited to see what surprises  February's box will bring!