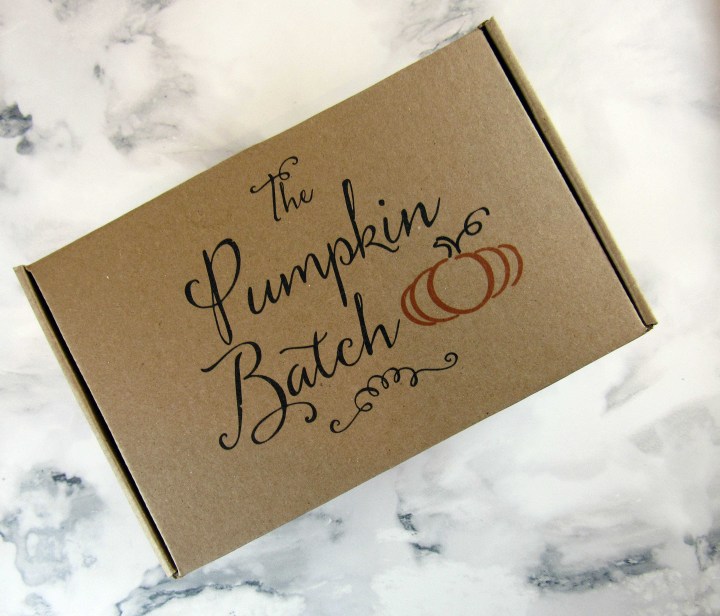 The Pumpkin Batch is a monthly subscription box for pumpkin lovers – every month you'll receive 4-6 products for pumpkin and pumpkin spice lovers – all year round! Products are sourced from small businesses all across the US!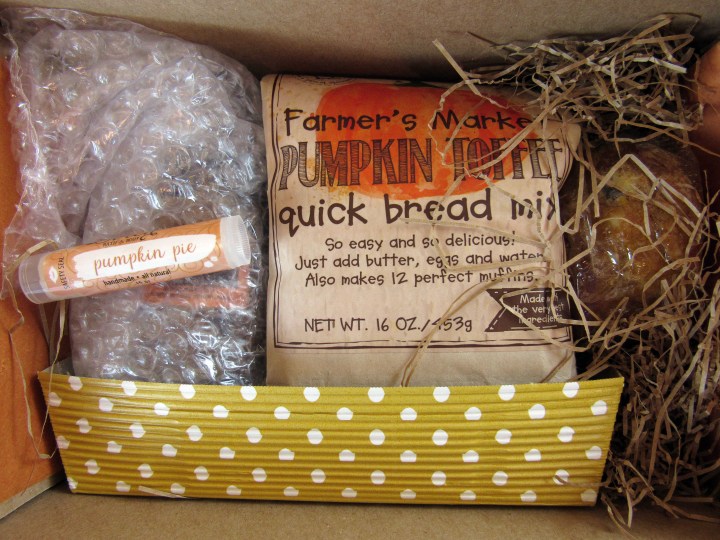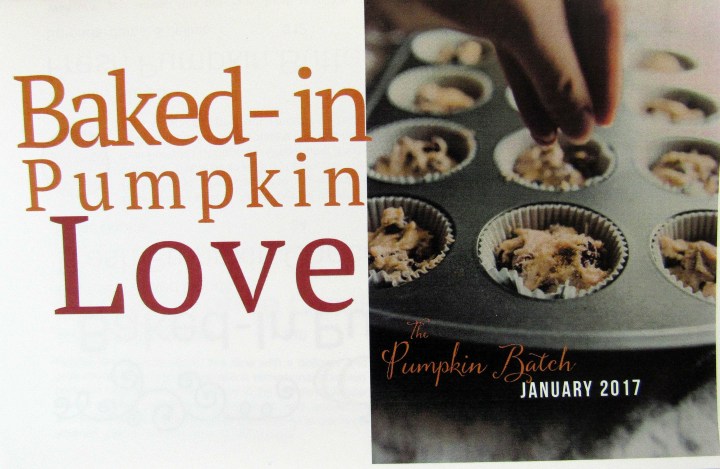 The January Theme is "Baked-in Pumpkin Love." Sounds mouth-watering!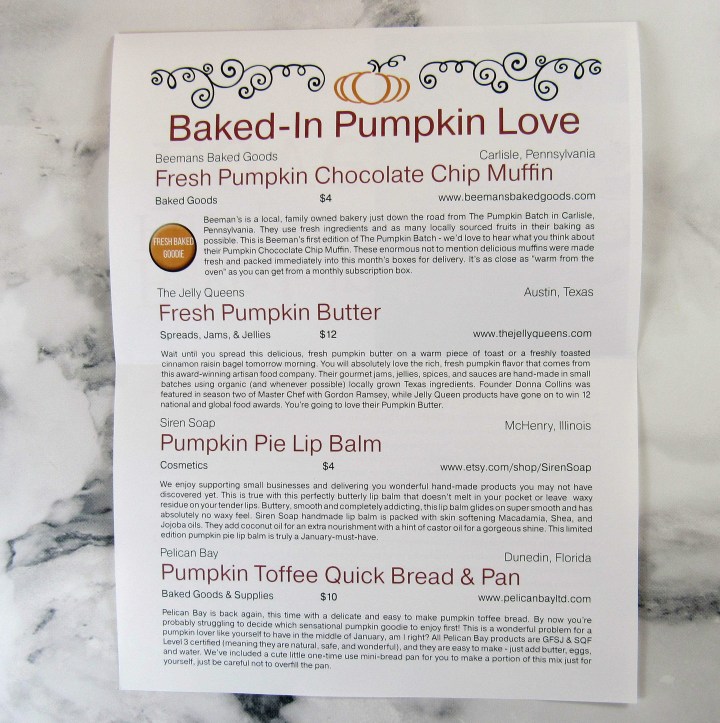 The information card has complete details on each item, including the value, the maker, and the ingredients or other necessary information.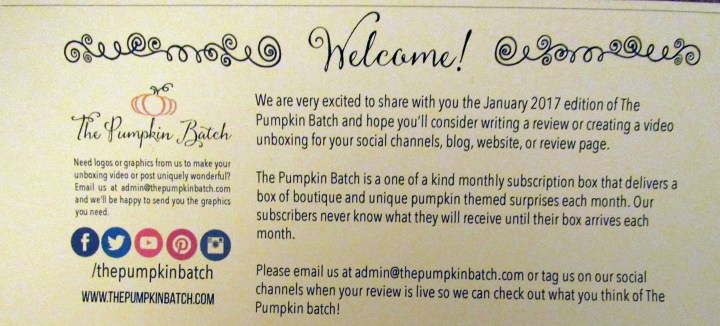 The back of the information card had a short letter from The Pumpkin Batch.
Here are the items in the January The Pumpkin Batch Box. Time to start eating!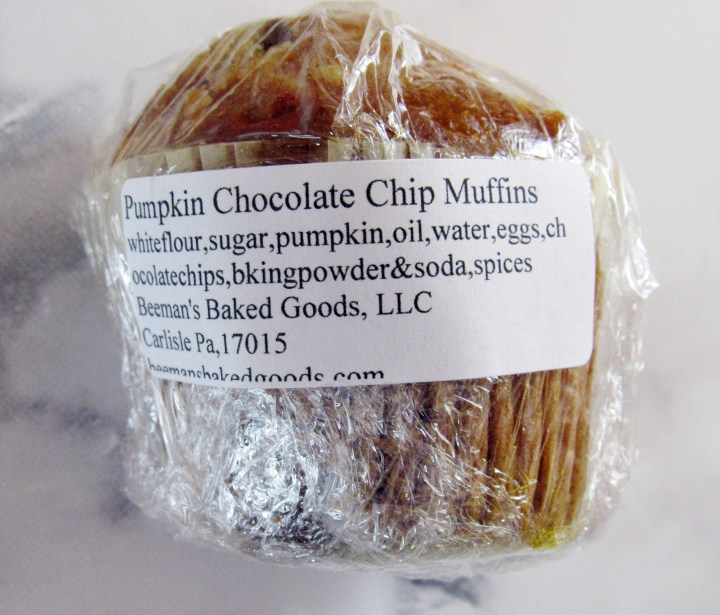 The Beemans Baked Goods Fresh Pumpkin Chocolate Chip Muffin ($4.00) were made fresh and packed immediately into the box.
The moist, fresh muffin had a delicious pumpkin taste. The muffin was large enough for everyone to share. Everyone agreed it was delicious although my husband was hoping for a few more chocolate chips.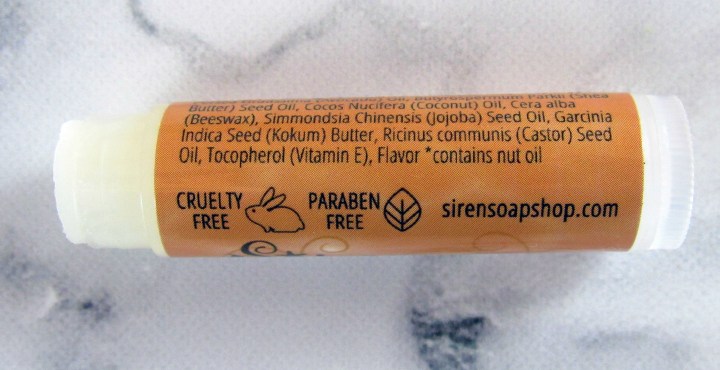 Yes, please. Our teenager eagerly claimed the Siren Soap Pumpkin Lip Balm ($3.50) for himself. The lip balm is full of macadamia, shea, and jojoba oils. The handmade lip balm has an amazing pumpkin pie scent.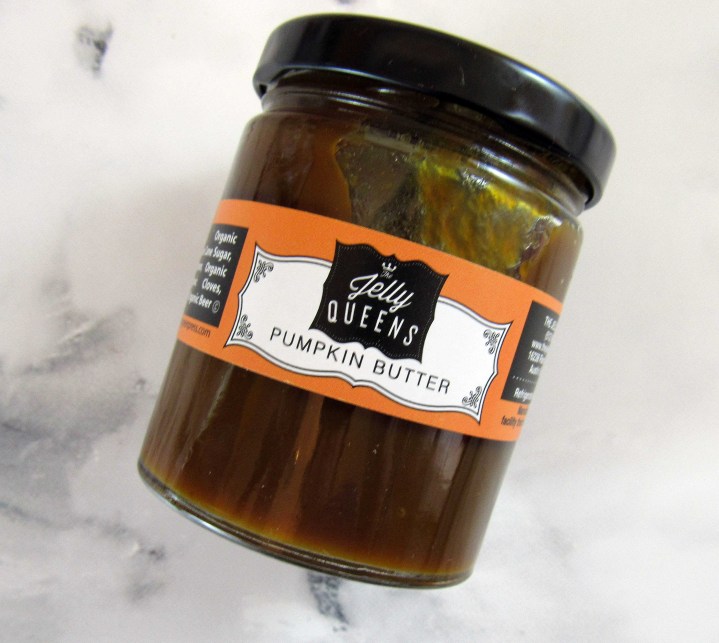 My husband and older son were excited to see the Jelly Queens Pumpkin Butter ($11.99). Jelly Queen products have won 12 national and global food awards. Their products are hand-made in small batches using organic and local ingredients when available.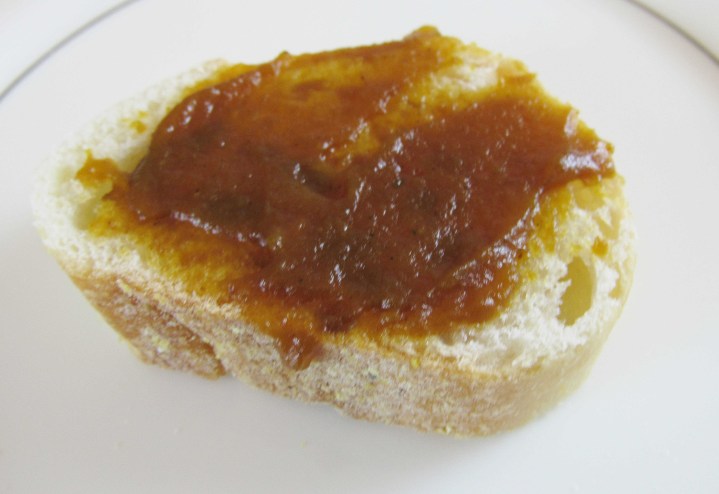 The pumpkin butter had a delicious spicy taste and smelled like a pumpkin roll! It was a big hit in our house.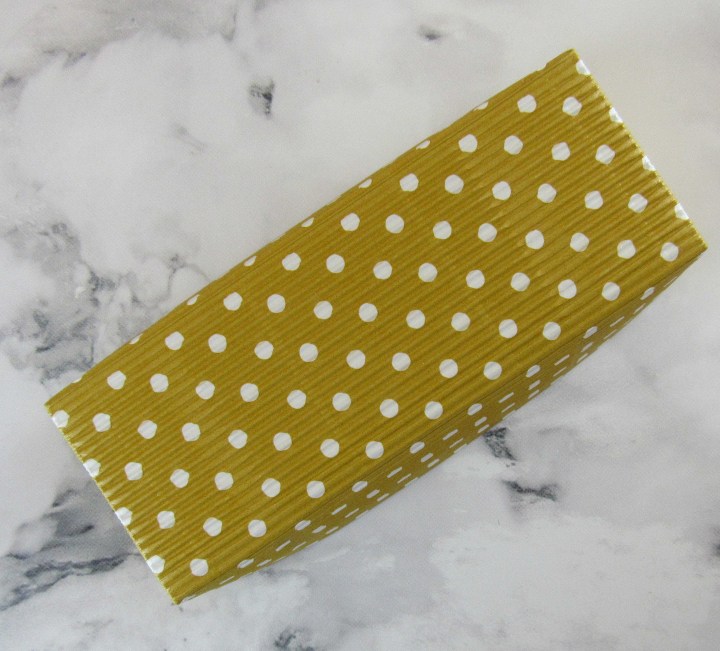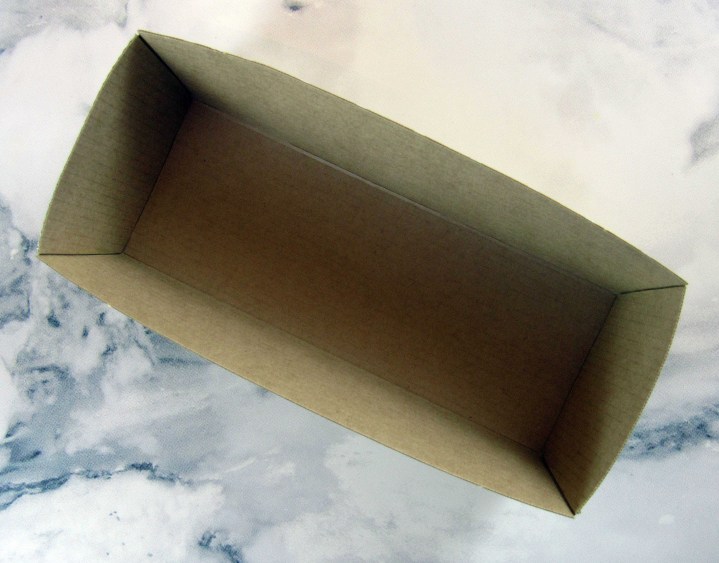 I can't wait until everyone is feeling better in our house because the Pumpkin Toffee Quick Bread & Pan ($10.00) sounds delicious.  The mix is created in small batches with the best ingredients available. Pumpkin Batch included a mini bread pan which was thoughtful. I will probably make the muffins because it is easier to make the servings fair for my pumpkin-loving family.
My family enjoyed the Pumpkin Batch January Box. Their favorite item was the Beemans Baked Goods Chocolate Chip Muffin because they could eat it right away. The items fit the 'Baked-in Pumpkin Love' theme. The value of the box came to over $29.49. It's a wonderful treat for pumpkin lovers year round!
What did you think of this month's Pumpkin Batch?