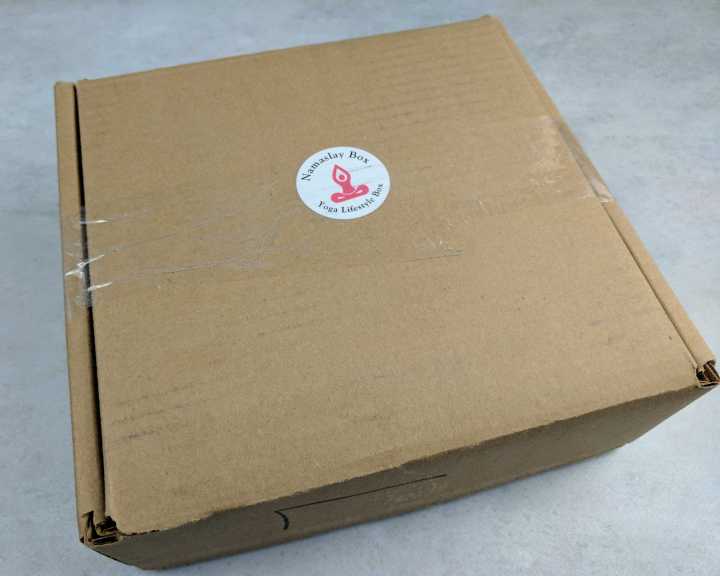 Namaslay Box is a brand new bi-monthly yoga inspired care package to motivate and support your lifestyle, straight from Montreal. Every other month, you'll receive 5 to 7 products like aromatherapy products, Natural skin care, healthy snacks, organic tea, home items. The box is $49.95 CAD + shipping ($5.95 CAD for Canada, $7.95 CAD for US).
DEALS: Get $5 off your first box! Use coupon code HSB5.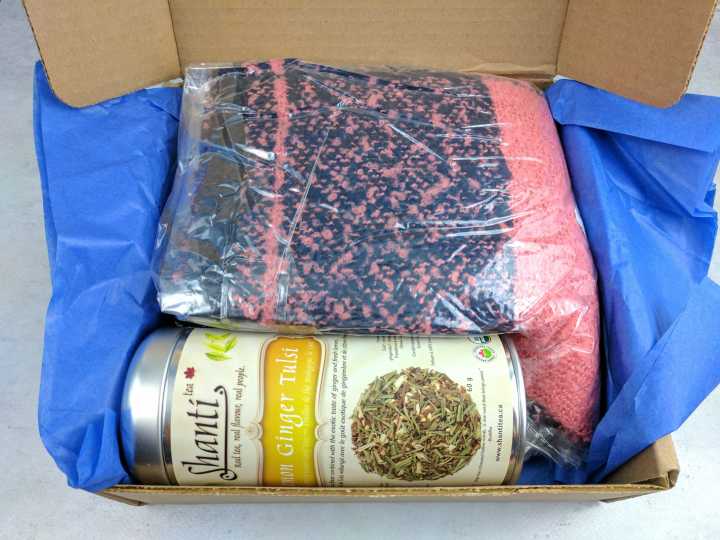 This box was bursting at the seams!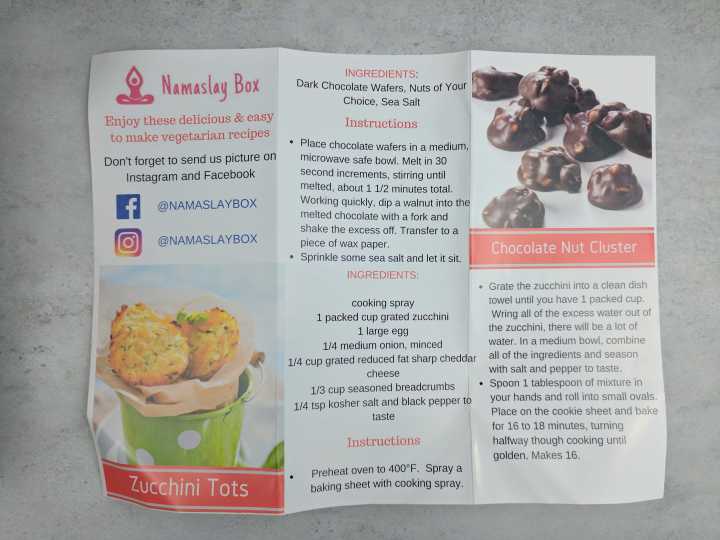 There was two notecard included in the box. One was 4 different vegetarian recipes easy to make with everyday ingredients. Chocolate Nut Clusters, Zucchini tots, Beet Hummus and a Vege Pita Pocket. The zucchini tots and the beet hummus look delicious and will probably be made at some point in the near future.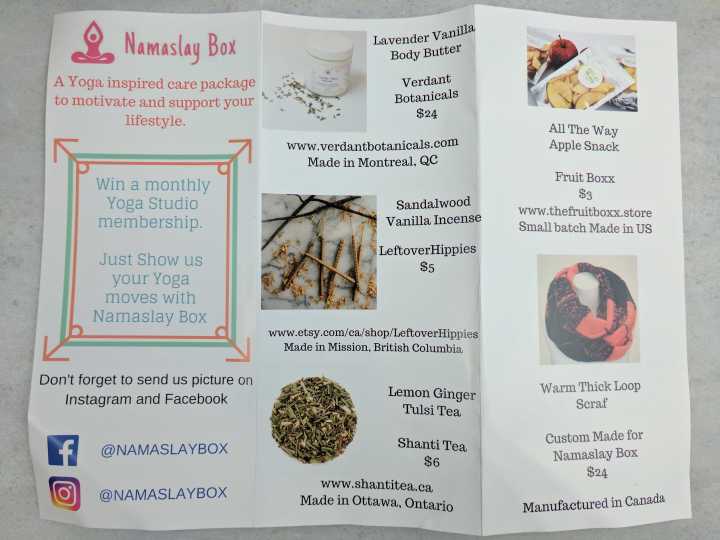 The second notecard describes every item in the box, including their price (in $USD), where it was made and the company website. I love the attention to details like that!
On the reverse of the info card, there's a list of yoga pose to practice. This month's poses were quite easy, but powerful at the same time. I do them when my back is acting up.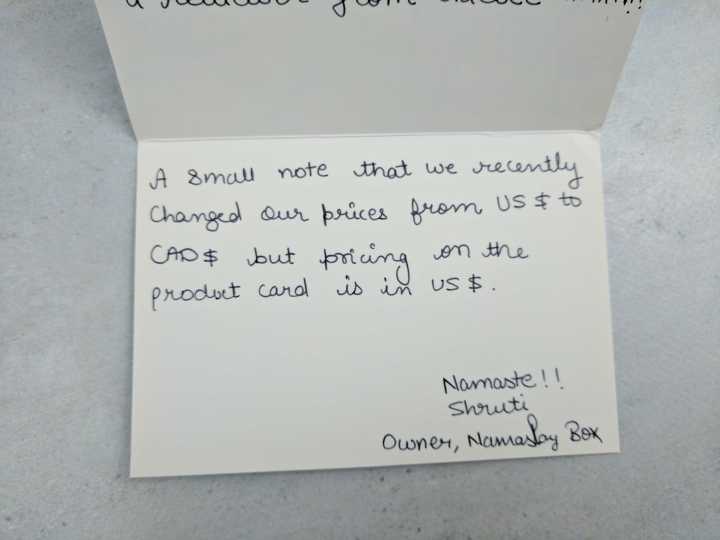 The owner included a note explaining that from now on, all their price will be in $CAD.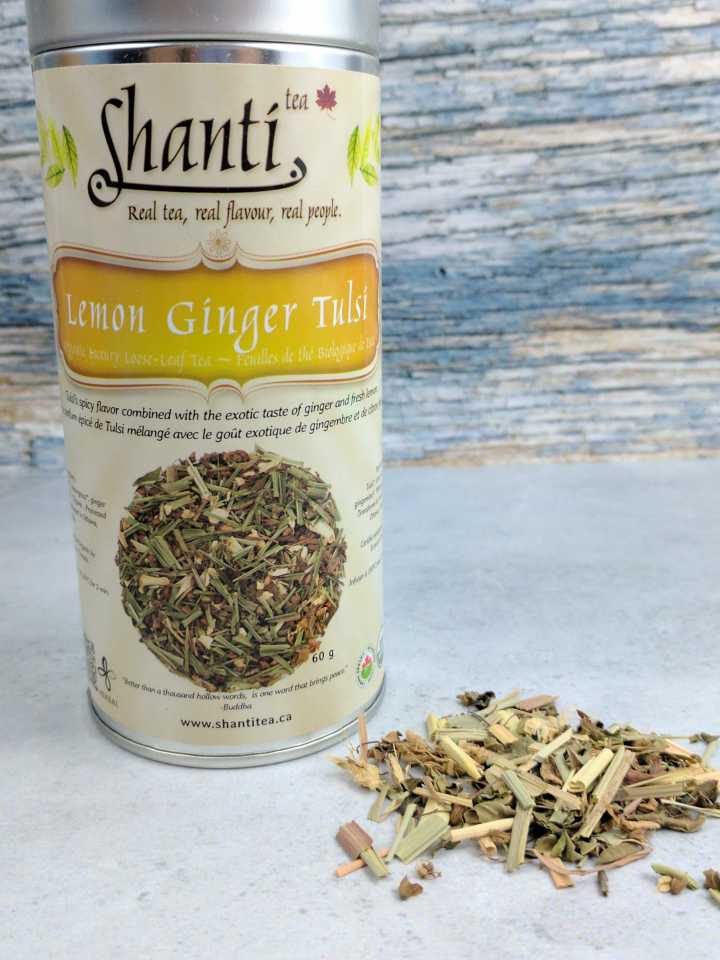 First thing I got out of the box is this lovely lemon ginger tulsi (holy basil) herbal tea. It's made with tulsi, lemongrass and ginger root, this tea is the perfect blend for winter. I love lemon tea for when I have a cold, and the ginger root helps for digestion. It's warming, but energizing at the same time. Perfect to relax between a yoga session and sleep time!
Custom Made for Namaslay Box, this warm thick loop scarf (infinity scarf) is lovely! It's made of acrylic, and it's soft, warm, big, fluffy, perfect for winter season over here in Montreal. We had freezing rain yesterday, and this scarf kept me dry, warm and happy! And I the deep navy blue and the old pink colors!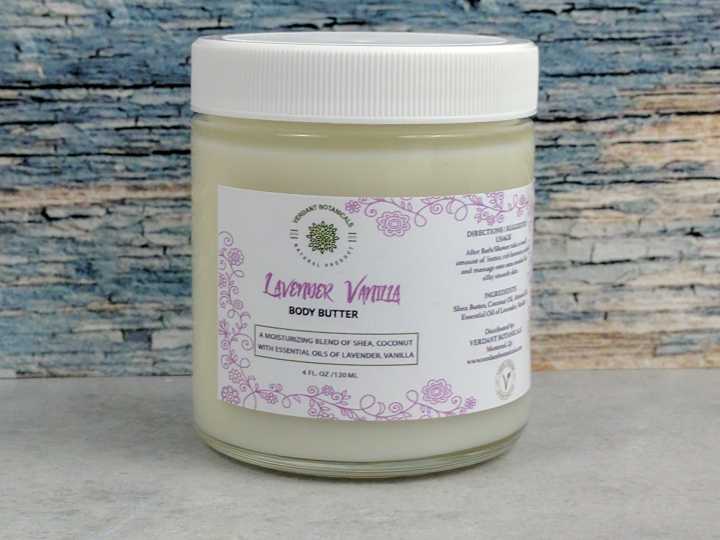 We also received a Lavender Vanilla Body Butter by Verdant Botanicals. Winter is harsh on the skin, and this body butter is there to help keep the skin soft, moist and happy! I'm not a big fan of lavender scents, but the vanilla mellows it somewhat and it's such a nice texture!
And what about a delicious snack? Apple All the way by Fruit Boxx is so good! Fresh out of the bag, it's crisp but melts in your mouth, with a strong taste of Gala Apple! Yes, I recognized the type of apple before looking at the ingredient (just freeze dried gala apples) because the taste was there, full and satisfying! I only had a couple of slices before my husband stole the rest from me and asked me to get him some more. (They have a subscription box too!)
The last item in the box were these incense sticks by Leftover Hippies Incense. I really like the sweet scent from these. The Sandalwood is toned down by the sweet aromas of the vanilla. This is a perfect addition to meditate and take time for yourself.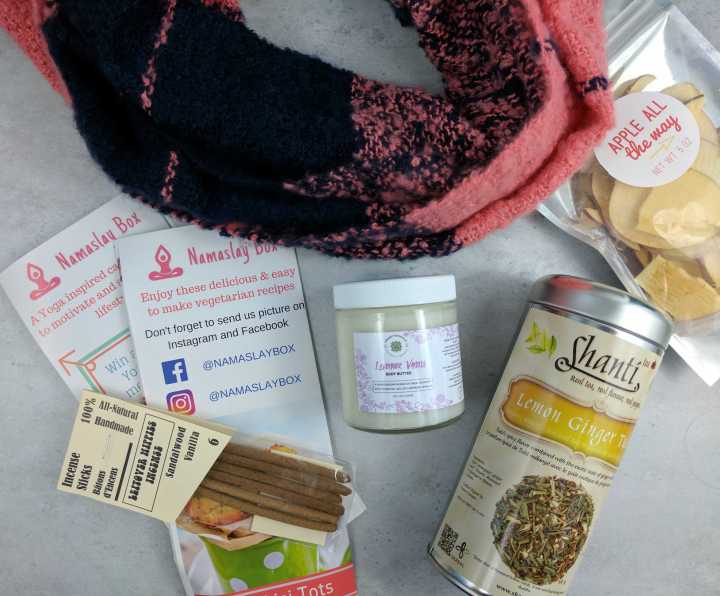 This was such a great first box from Namaslay Box! It felt like a care package someone would have sent me to make me smile. We had a bit of everything to feel cozy, happy, relax, without any of the guilt (the apple slices were like candies)! I'm in love! I'm looking forward to see what the next box will bring us!