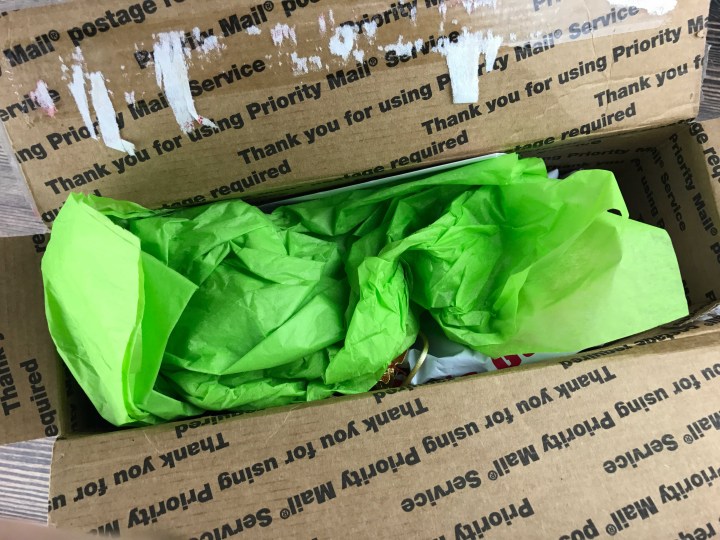 Mermaidbox is a quarterly subscription box that brings new mermaid goodies every quarter. For only $39.00 per box, you'll get a variety of mermaid items "swimming" right to your door.
This the review of the Limited Edition Mermaidbox Holiday Box.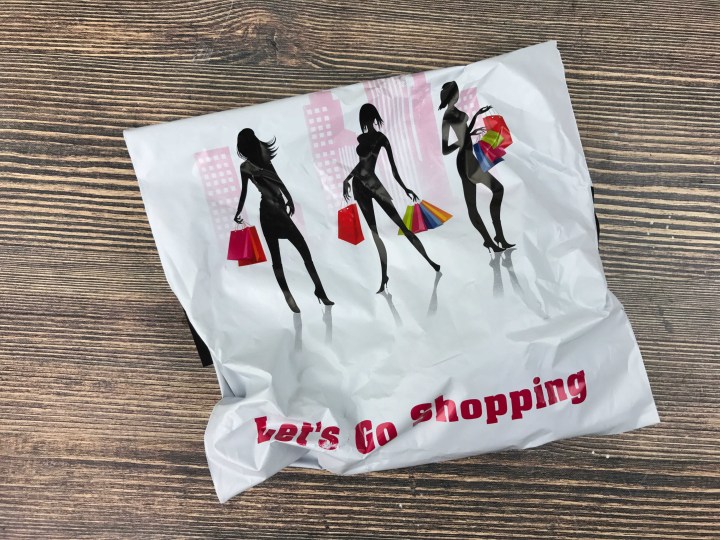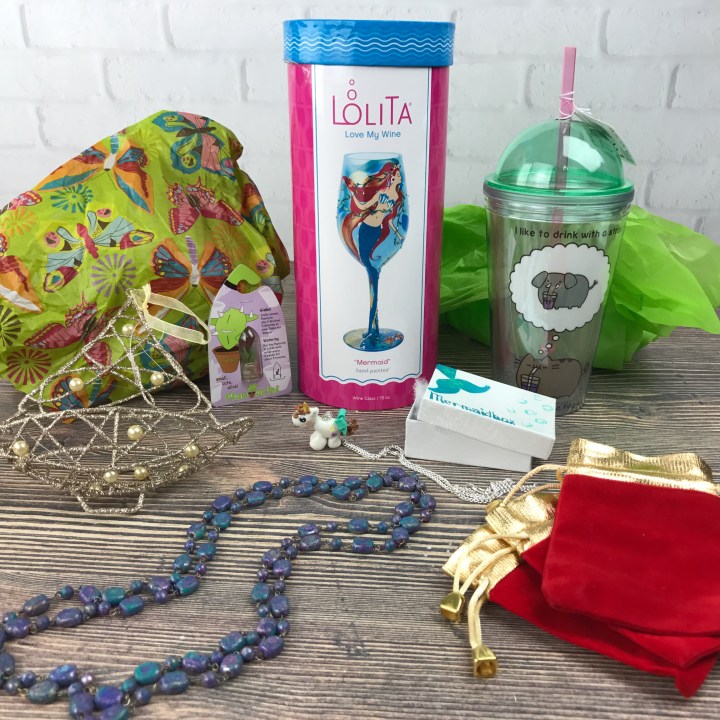 Everything in the Limited Edition Holiday Box 2016 box!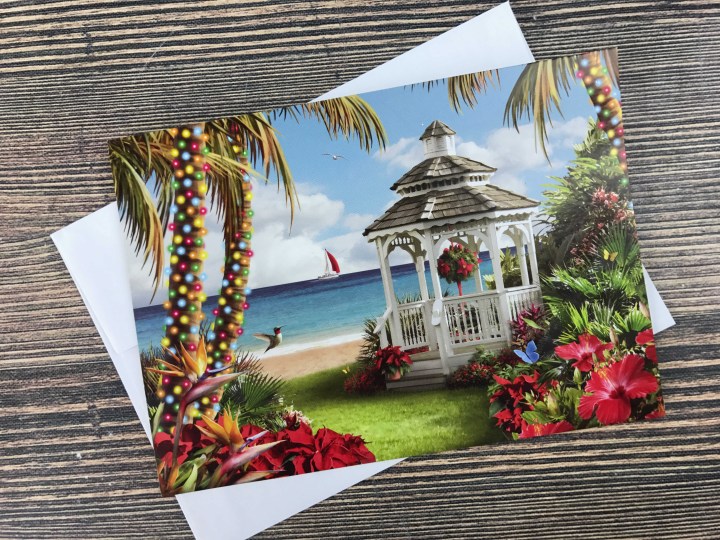 Holiday Postcard – It features a pretty photo of a garden with the sea as the background. Lovely!
What a cute holiday touch! The goodies were delivered in these festive pouches.
Beaded Necklace – Those little stone-like beads are very mermaid-y!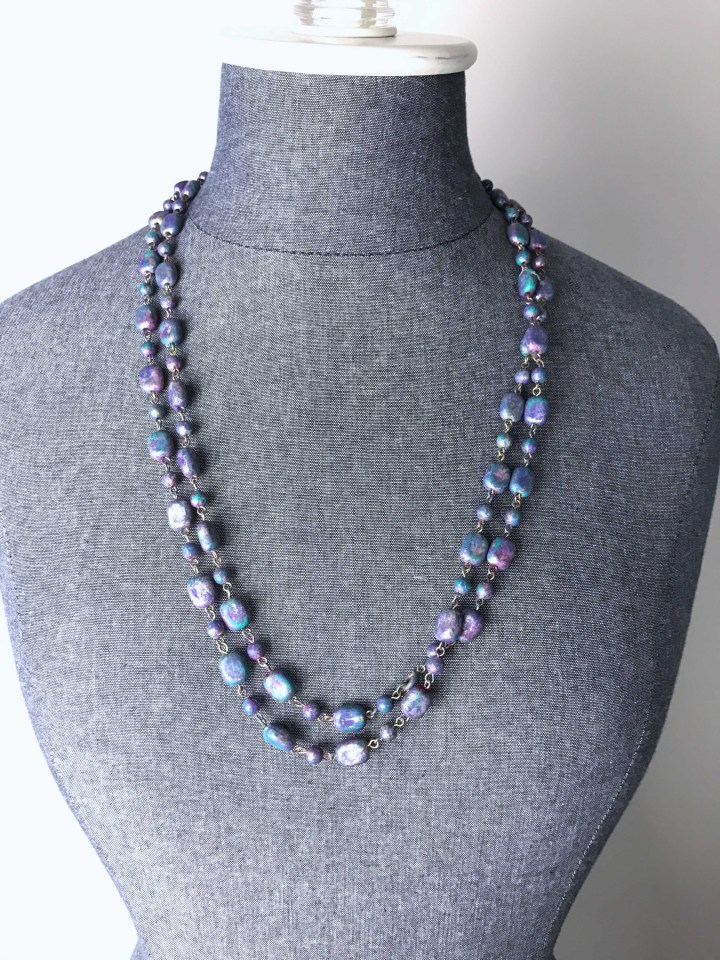 And it has a nice length too!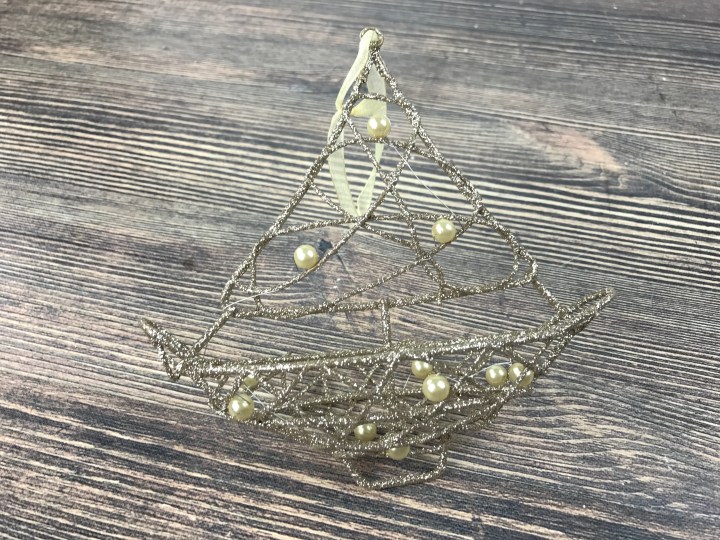 Wire and pearl glitter boat – There's no description card, so we don't have the details of this pretty thing. It would make for a really nice display at home in your mermaid area. Mermaids need boats to sing to!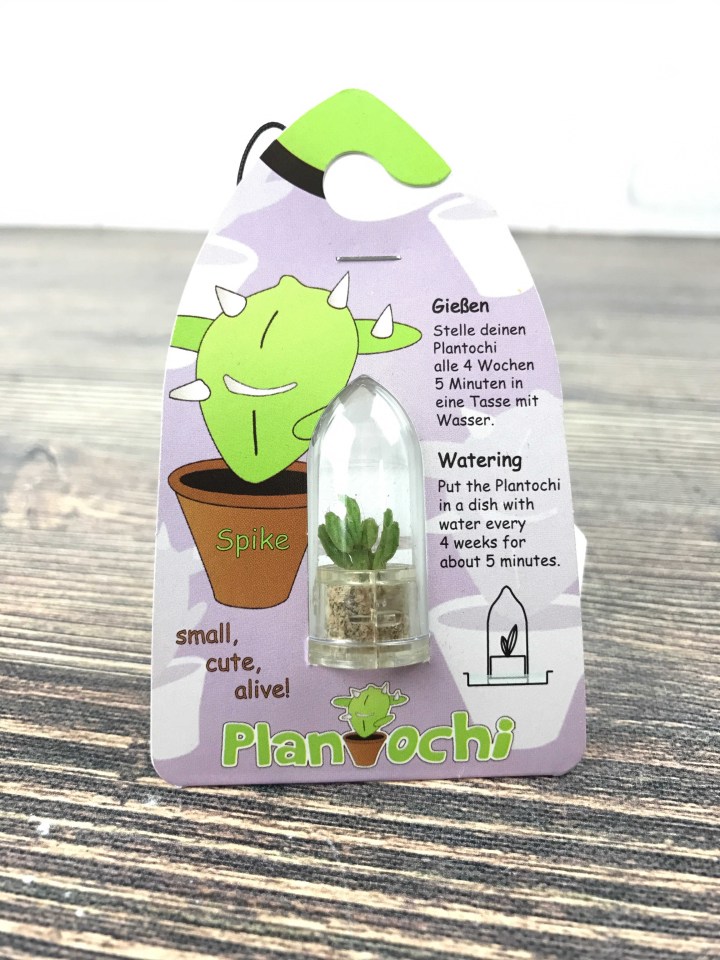 Plantochi – It's a small living cacti! Yes, it's a real plant! And you can grow it in the capsule – so amazing!
Another thing I like about Plantochi is that it only requires a few drops of water each month to grow. I can also bring it everywhere since it can be used as a key chain, a cell phone charm, or a bag accessory.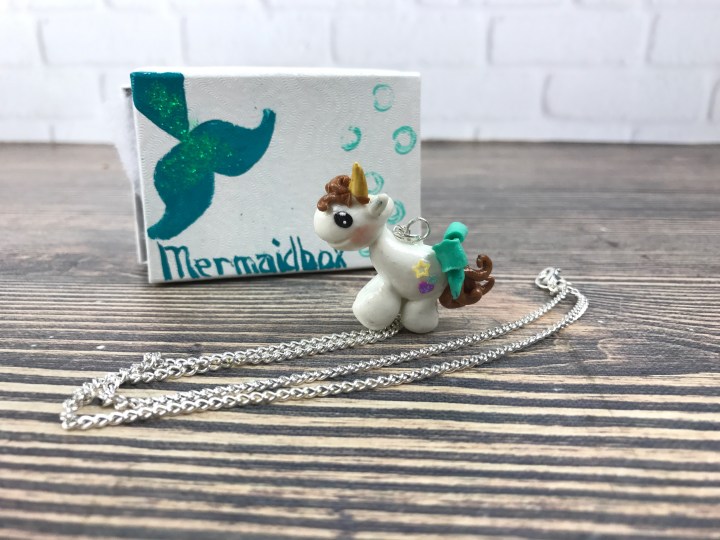 Unicorn Necklace – Anything with a unicorn on it is a win! This one is so kawaii and devastatingly adorable!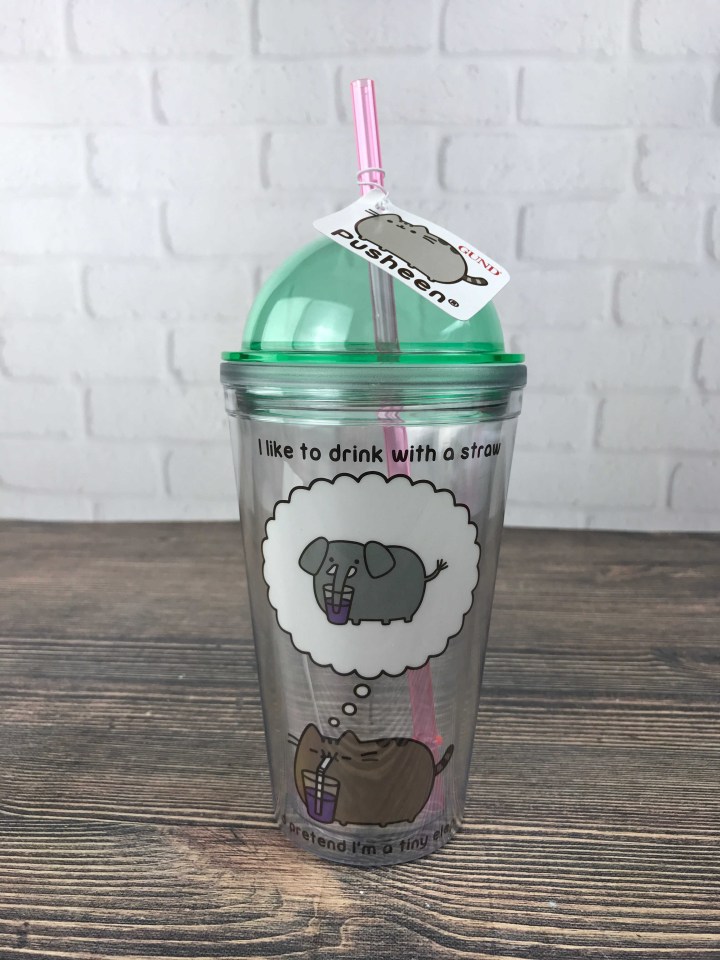 Pusheen Tumbler – Pusheen is a staple in this box. I love this tumbler with a fun print that shows Pusheen daydreaming to be a tiny elephant! ? I noticed this in the Pusheen display of our local plushie store – it's brand new stock.
Lolita Mermaid Wine Glass ($24.98) – The best item in the box! It can hold up to 15 oz of wine – or if you're not a wine drinker, juice! You can even put in candies or whatever munchies you like.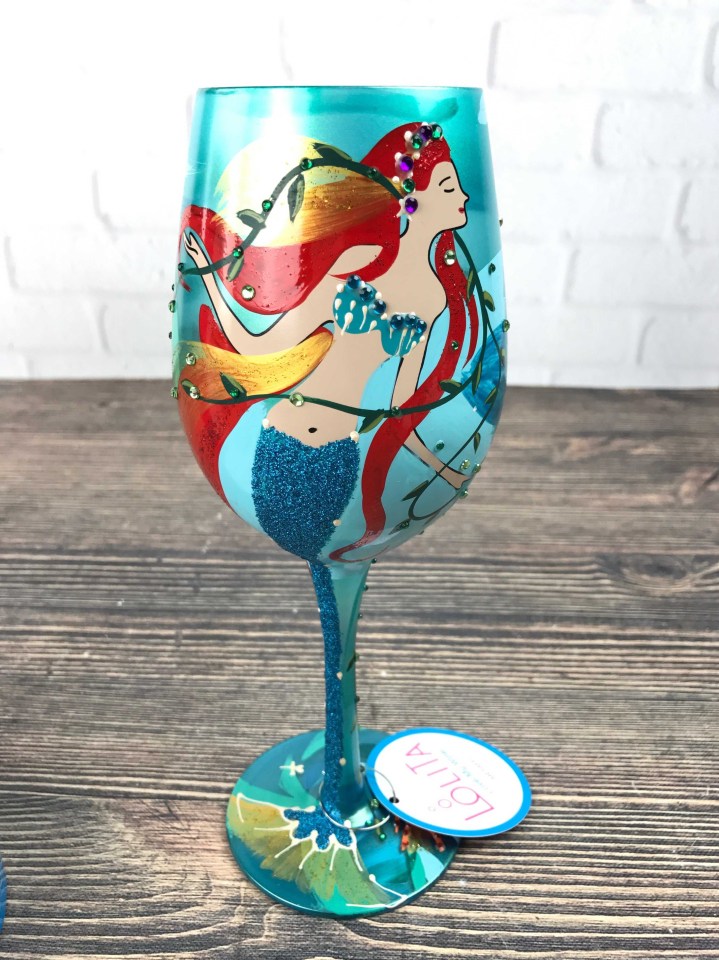 The glass is handpainted and I must say that it's really well done. There are also some embellishments that make it even prettier. (Take note: for handwashing only!)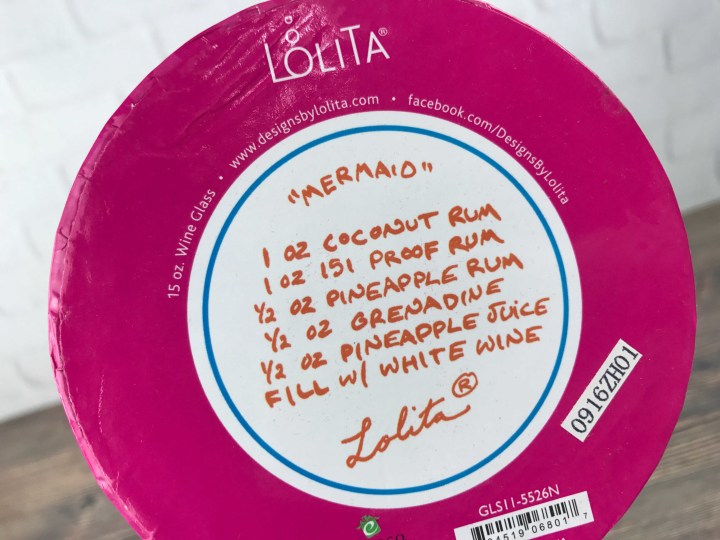 There's also a unique wine cooler recipe on the bottom of the stem. Hmm, seems like a refreshing drink fit for mermaids!
What do you think of the Limited Edition Mermaidbox Holiday box? FYI – the regular subscription is now monthly, to maximize your mermaid fun!