Little Lace Box has partnered with The Amalia Home Collection to bring you the coziest throws ever, available from the LLB Kozy Throw Club!

This subscription is available for $49.99 with free shipping. The first shipment in this quarterly subscription is for the Spring Throw.
Retail: $70 or more
Size: 50 x 70
All of the throws are created just for LLB.
The throws will also be available for sale at regular retail pricing from Amalia but will not be sold in any brick and mortar or online. The only way to get these throws at a discount is the LLB Kozy Throw Club!
For the Spring Throws:
Neutral palette – Luso Throw a lovely reversible throw in Olive/Grey and Sand
Spring palette – Mira Throw a lovely reversible patterned throw in soft antiqued red and cream
The deadline is Friday, Jan 20th for the Spring collection and will ship on March 15th.
There are super limited quantities for this first shipment. Are you signing up for LLB Kozy Throw Club?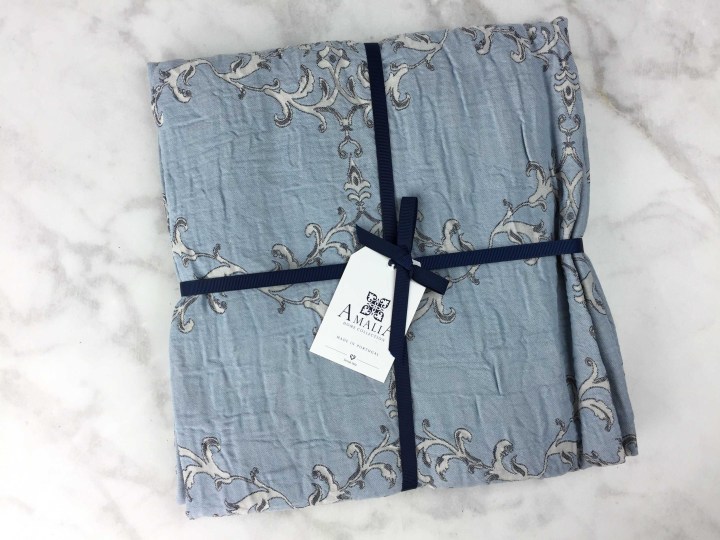 FYI – LLB sent along a throw for me to check out. Subscribe to notifications for Kozy Throw Club if you want to see the preview review!