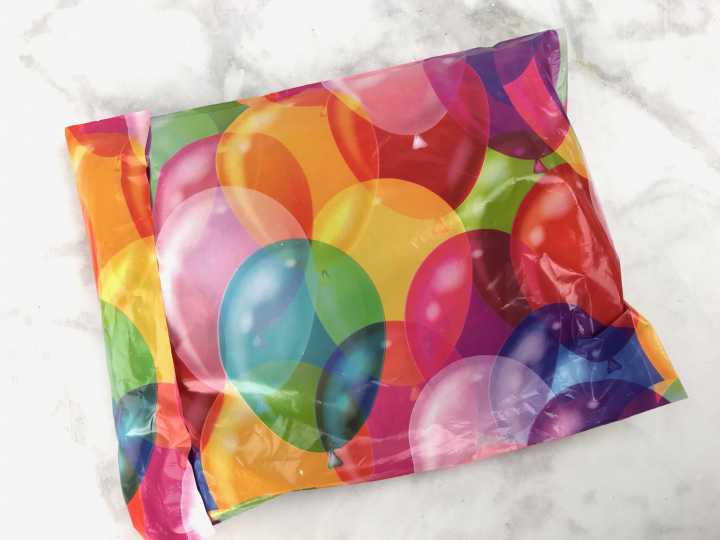 Dollar LuLaRoe Club  is a monthly leggings subscription service, for only $25 per month! These leggings are fun and unique, as well as super soft and ultra stretchy!
DEAL: Get 10% off your monthly or 3-month subscription box! Use coupon code SAVE10.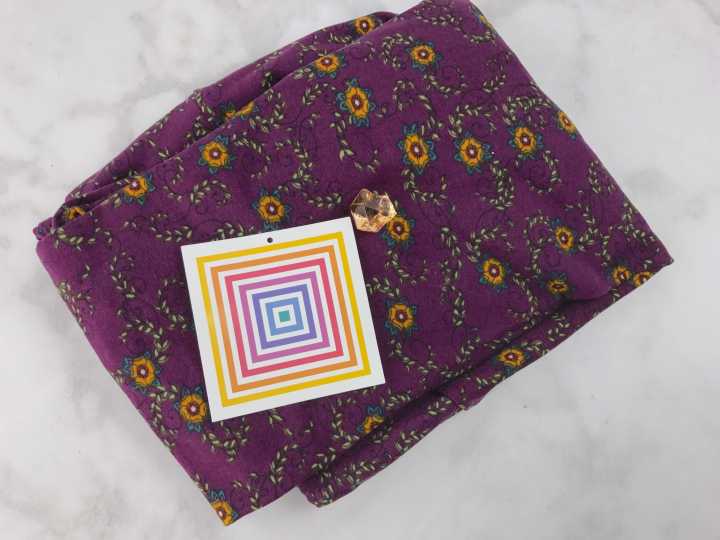 My super colorful leggings this month! I also got a little gem. It has something to do with the name of their business (LuLaRoe with Jewels & Bro) but it isn't really a meaningful item, although I suppose you could collect a bunch of them for a bud vase.
When you subscribe you can choose print or solid; I chose print.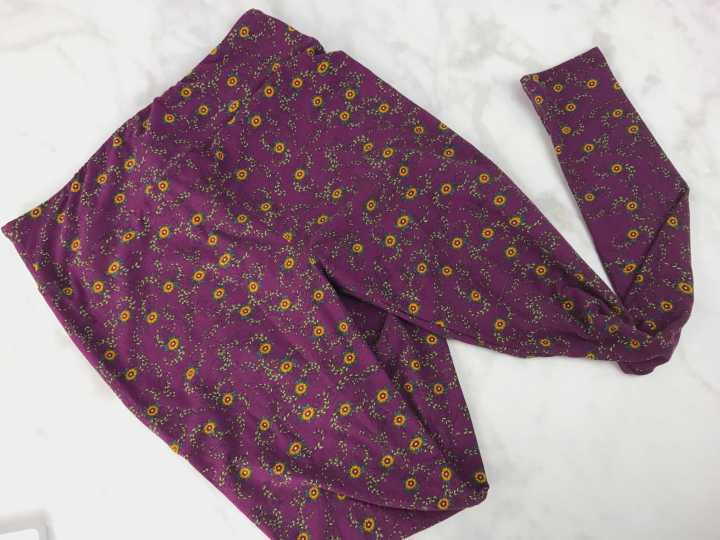 Woo, leggings! While I have other LulaRoe items these are my first pair of leggings.
They are authentic LuLaRoe and I bought them in T&C. The regular size is 2-10 and tall & curvy is 12-22. I think these are both softer and larger than the knockoff ones I have previously purchased (went up to my bra!). My knockoffs are pretty soft so I was surprised to find that all those LLR leggings raves were spot on!
Tip: when purchasing knockoffs from a place like Jane.com look for the ones that say ultra-soft.

Chilling with my leggings! I liked the pattern well enough although I was hoping for something really wacky (I did just find some rad leggings on ModCloth that are my style!).
As for value, this subscription costs $25, the exact same cost that you'll pay for a consultant. However, the shipping was free (I purchased some kids leggings a few months ago from a local consultant and paid shipping). This subscription is a good way to avoid home party sales pressure or to get your hands on a pair if you don't want to stalk Facebook groups for the perfect pair. I just wish there was a setting to send me the craziest leggings possible!
What do you think of Dollar LuLaRoe Club?