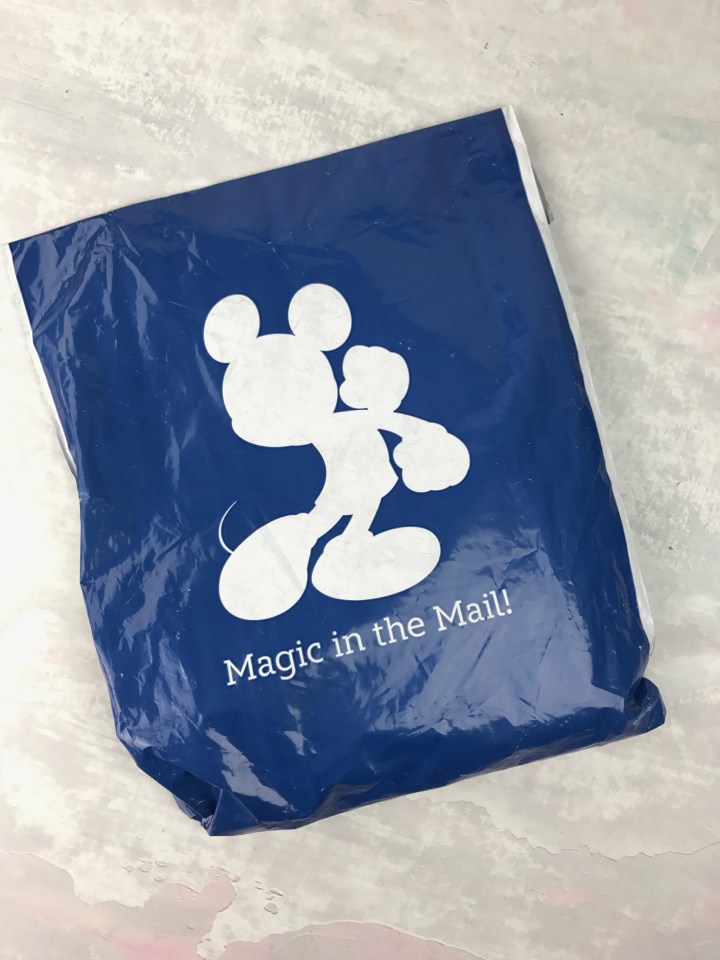 Disney Park Pack: Coin Edition is a new monthly Disney coin collection subscription box from the Disney Store. Every monthly coin will be inspired by a classic Disney Parks attraction with sculptured bas-relief art on both sides. Coins are encased in acrylic shell and come inside a flocked case. Each one is created exclusively for the Disney Park Pack and includes a Certificate of Verification.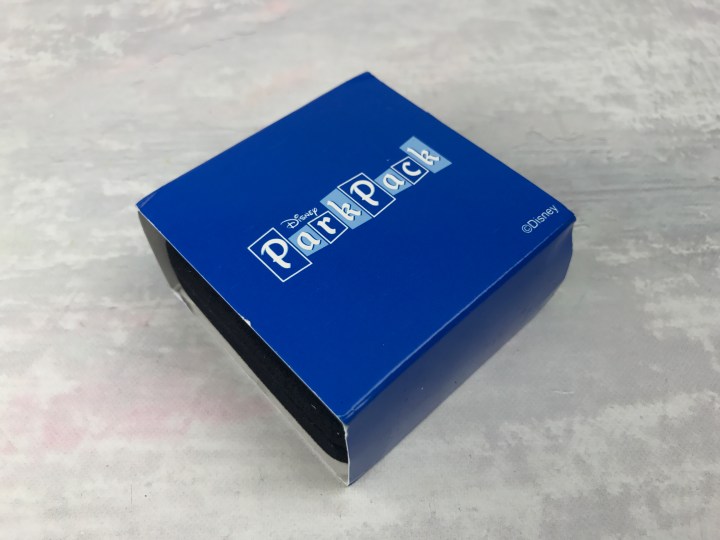 The box comes in a slipcase. I took a picture of the slipcase in a bag – Disney quickly adjusted the way they were packing these – putting the sticker on it wasn't ok! I also noted that it didn't come in a box, but in a polyvinyl mailer this month.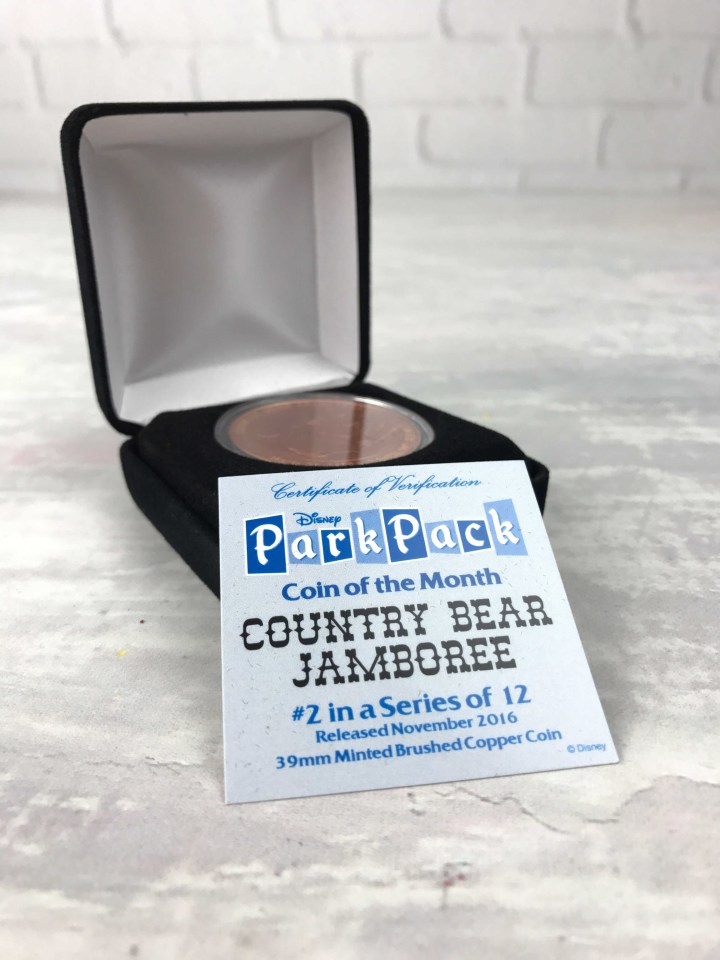 Country Bear Jamboree Coin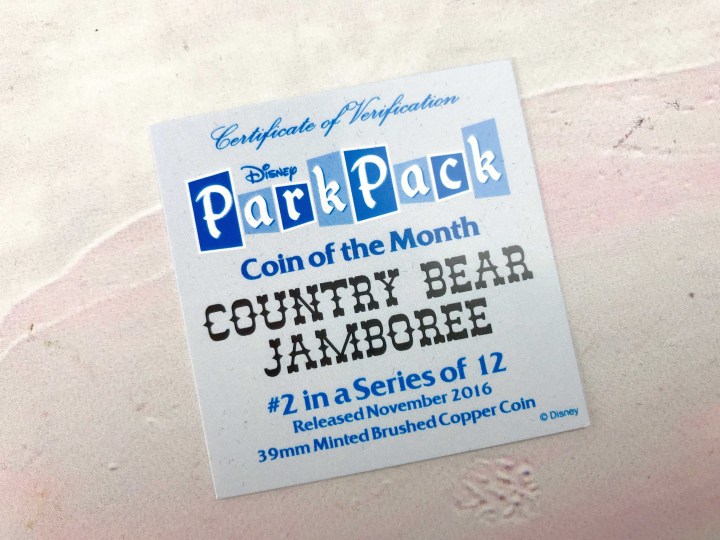 Certificate of Verification: I didn't receive this in my first box. When I wrote in to the Disney Store about the issue, they said "We apologize for any inconvenience this may have caused you." I wasn't wowed by that response at all. But it's not like this is some major thing, it's just nice to have for the set's completeness.

Country Bear Jamboree is my favorite. I live in constant fear they will take away this integral part of my childhood. They already ripped it out of Disneyland! To be fair, this attraction is old and manky. Now I have a coin to remember it for-ev-er.
The coin was fitted in an acrylic shell and inside the case. Did you know that this was the first attraction to be replicated at Disneyland?
 The WDW side shows the building facade.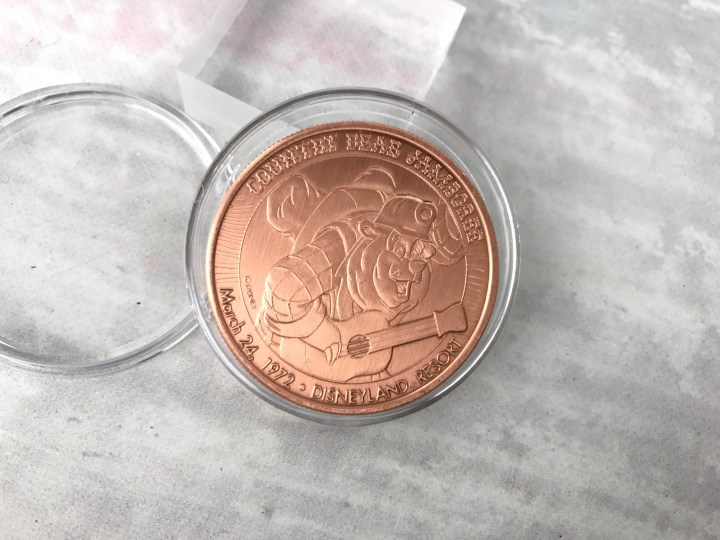 You can open the case to get at the coin pretty easily, but you should probably just leave it in there.
If you signed up for the annual subscription, you may have also picked up a coin display case. It fits 12 coins so it's the perfect add-on accessory. I rather like knowing now that Disney's subscriptions are annual collections.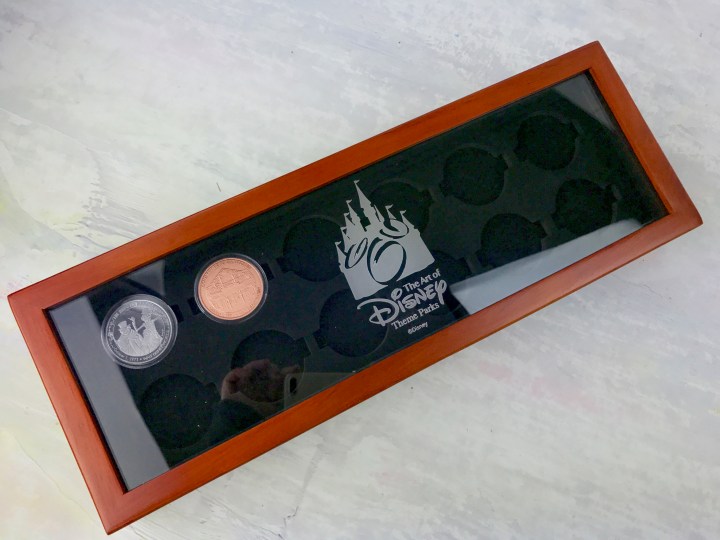 The box is wooden with a frosted glass panel and magnetic closures.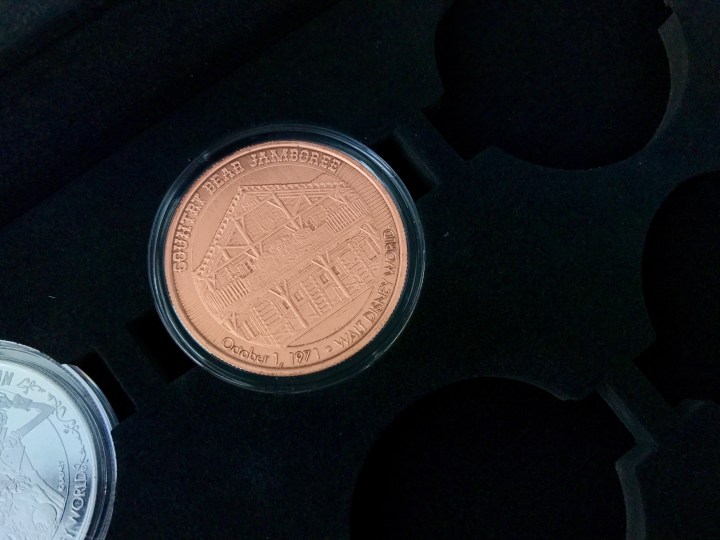 The coin fits firmly inside!
This is a fun collectibles subscription. I do like that Disney has the one-year subscription programs and I think the coins are cool. Obviously, it's not for everyone, but I think for Disney collectors that want more attractions (as opposed to characters) this subscription is great. Next up: Peter Pan!
However, Disney already has a handle on exclusive items – I'd really love to see them put together an actual subscription box full of Parks goodies every month and limited edition boxes!
Visit Disney Park Pack: Coin Edition to subscribe or find out more!