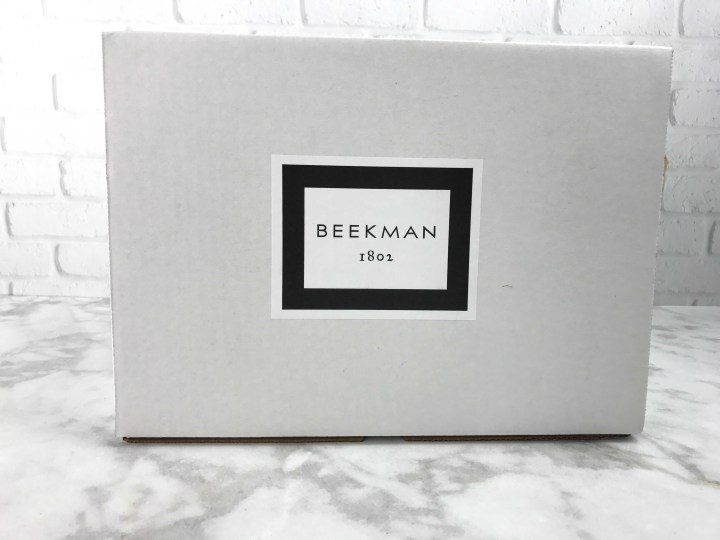 Beekman 1802 Specialty Food Club is a monthly food subscription for small-batch artisan food lovers from Beekman 1802. You'll get a box of delicious artisan food items – often exclusive to this box –  for $50 each month. The Beekman Boys, Josh & Brent, are greatly dedicated to supporting small farms, and they incorporate ingredients from the 1802 farm, their neighbors, or other small farms as often as they can.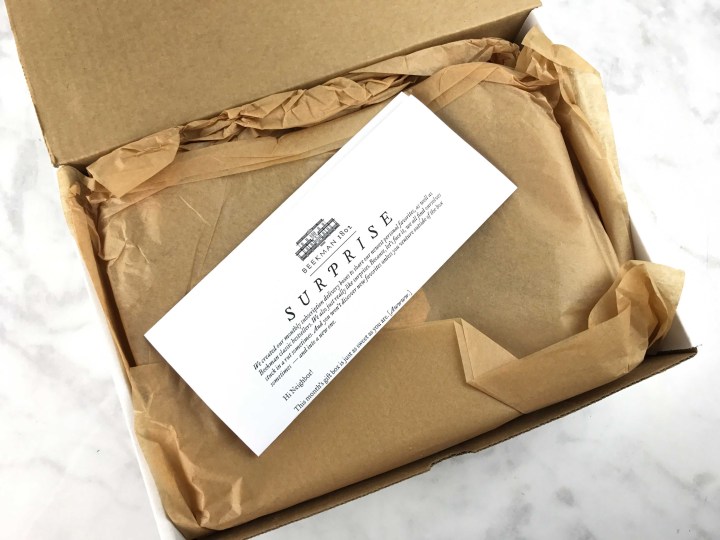 The items are properly wrapped and secured to avoid damage while in transit. This subscription is almost over-packaged (the lovely box shown arrives bundled within a larger shipping box – but it's all easily recyclable), but really, none of these items have a chance of breaking!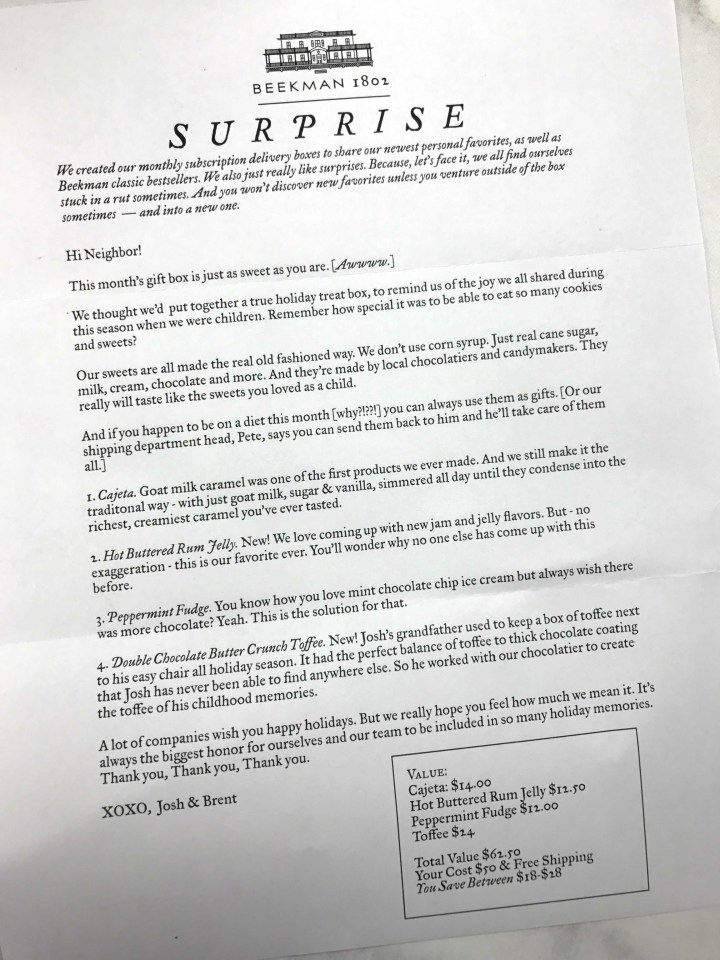 The theme for this month's box is Holiday Treat Box.  The card has a description of each item, plus a handy value breakdown.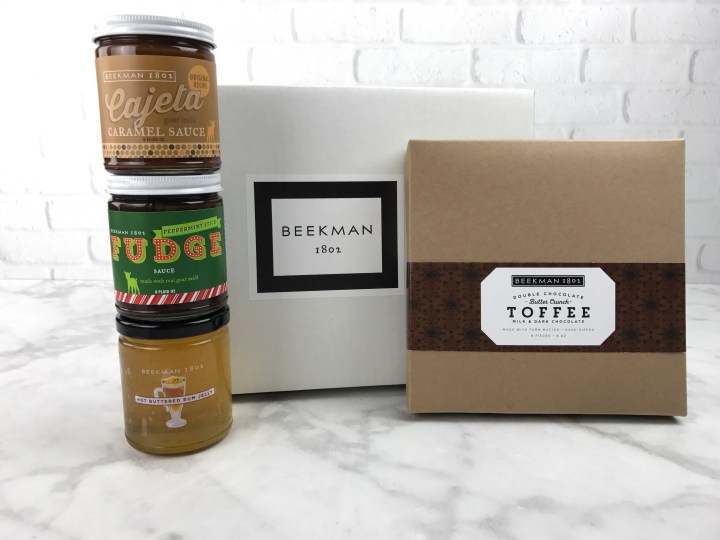 Everything in my December box!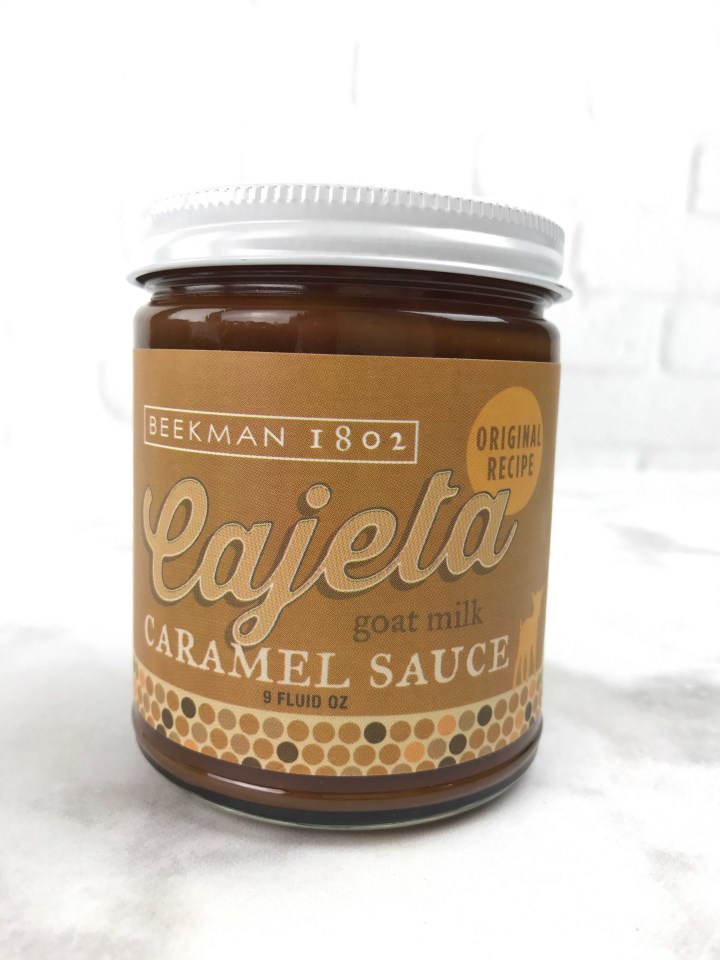 Cajeta ($14): This simple sauce uses real goat's milk, sugar, and vanilla to create a silky and smooth caramel with a mild tang and richer flavor than traditional cow's milk caramel.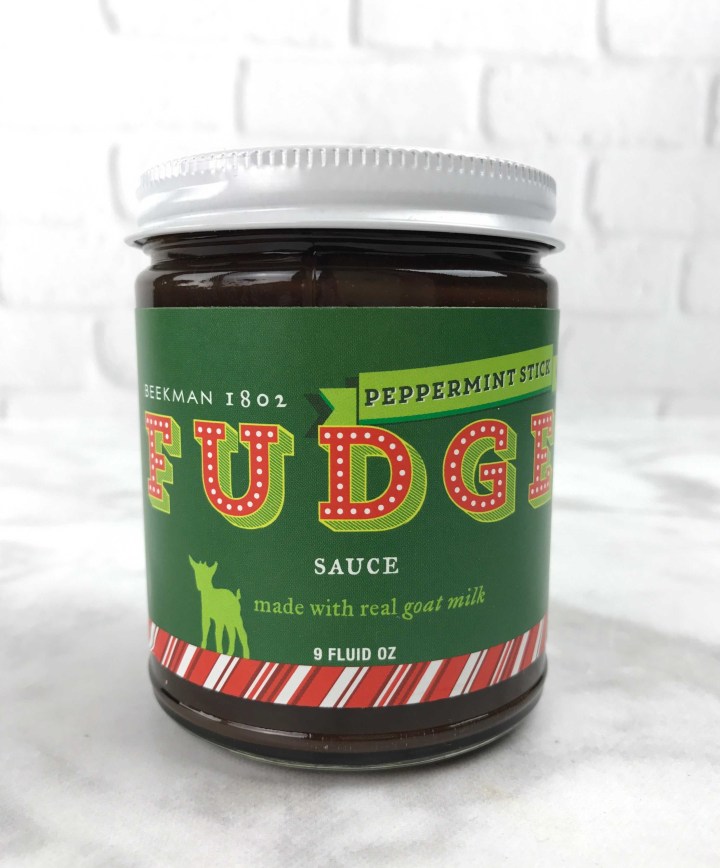 Peppermint Fudge ($12):  Goat's milk is again tapped to bring unexpected flavor and character to this fudge. A blast of peppermint brings some holiday flair to this thick treat.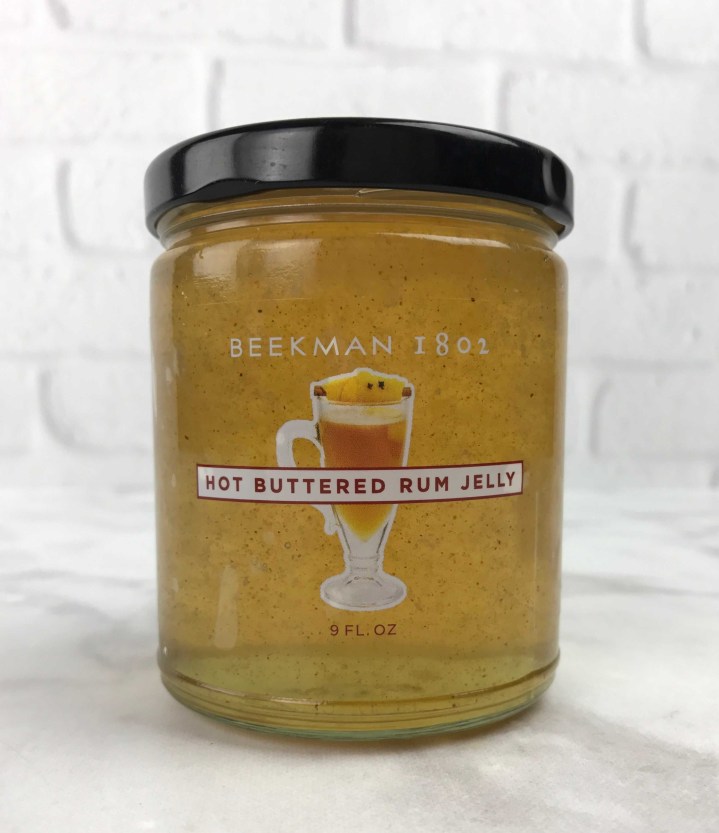 Hot Buttered Rum Jelly ($12.50): A crazy twist on the iconic beverage, this jelly lets you spread the holiday cheer on your rolls and biscuits.
A sugar and apple base is livened up with rum, butter flavor, and baking spice. We weren't keen on the partially hydrogenated industrial soy. We think that it's a HUGE miss for this subscription.
Double Chocolate Butter Crunch Toffee ($24): This deluxe toffee is thick and snappy, with a thick chocolate shell.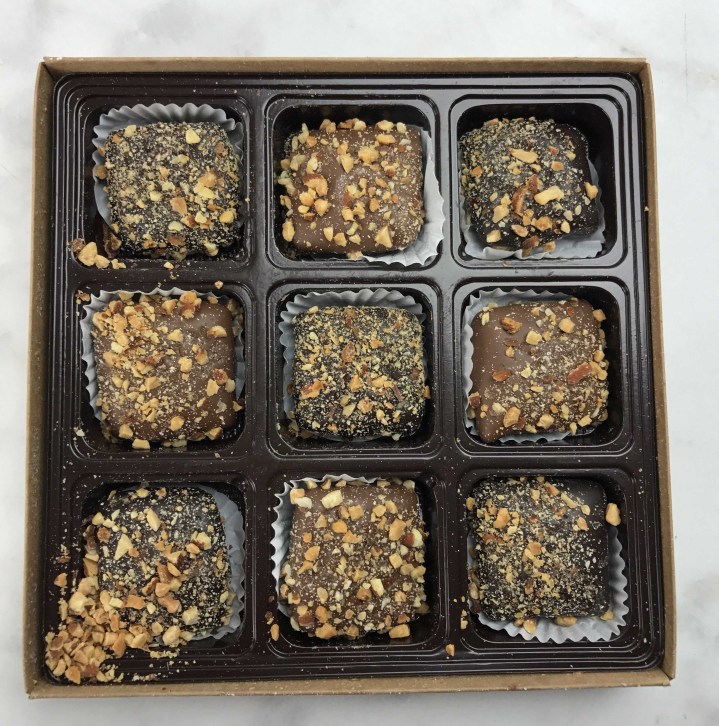 Five of the squares are covered in dark chocolate; four are smothered in milk chocolate.  Each kind is dusted smashed nuts – toasted almonds – both chunks and smaller bits.
The nuts were a bit powdery, so the chocolate shell didn't look as pristine as it could have.  The nuts added a tiny insulating layer, so you could get a few bits in before the chocolate melts all over your fingers!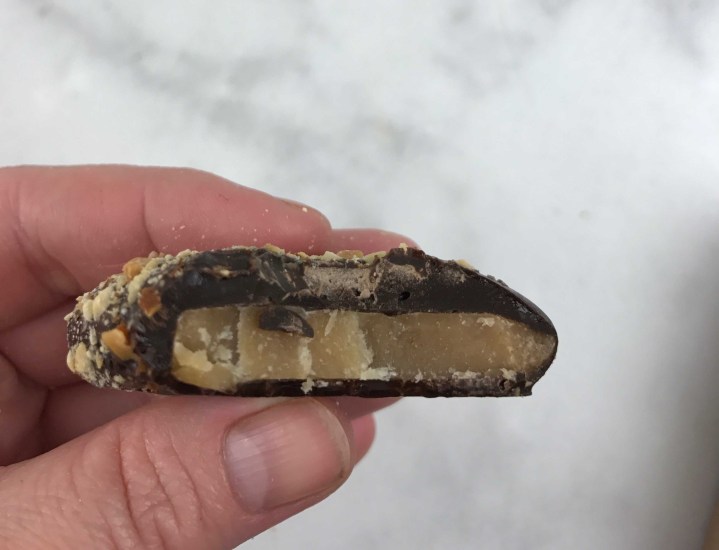 The toffee is mild and delicious -definitley a buttery style of toffee instead of the more deeply caramelized kind.  The chocolate is really poured on – it forms a thick, yummy cap atop the square.
As we've come to expect from Beekman, everything was well-made, well suited to the theme of the box, and very tasty.  I was a little disheartened that both our dessert sauces were goat's milk based. While we enjoy the tangy and creamy flavor it brings to the party, with overuse it risks becoming this years red velvet or salted caramel.
Visit Beekman 1802 Specialty Food Club to subscribe or find out more!