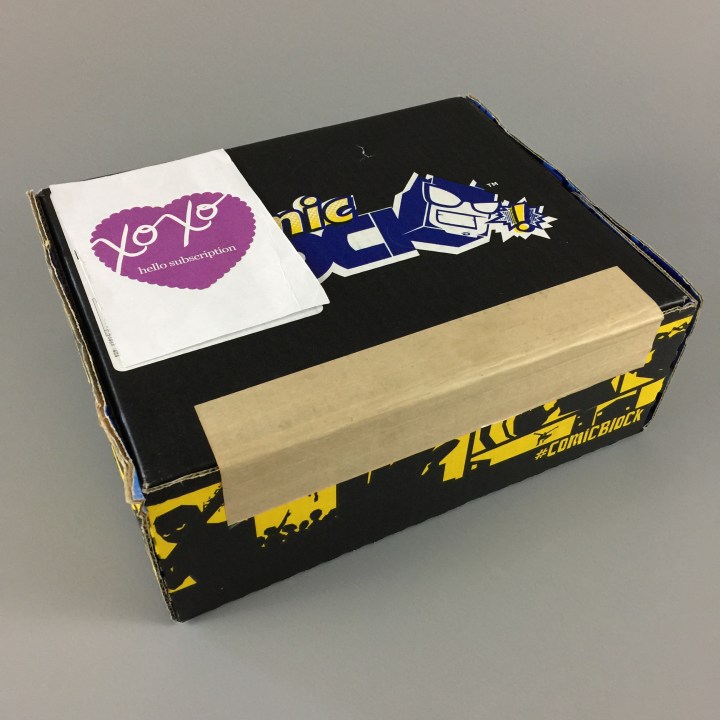 Comic Block is a monthly subscription box from the Nerd Block Family of geek crates! With this subscription, you'll receive comic books, a shirt, and other goodies each month.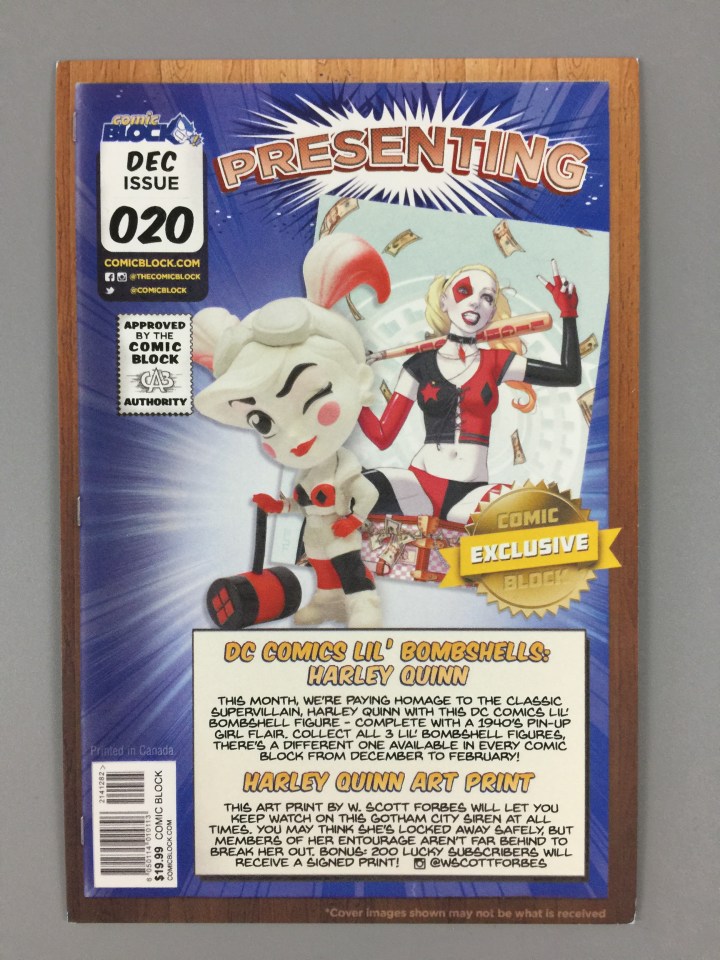 The featured item!
DEAL: Save 15% on your first month with coupon code HelloSub16. Enter code after green confirm order button.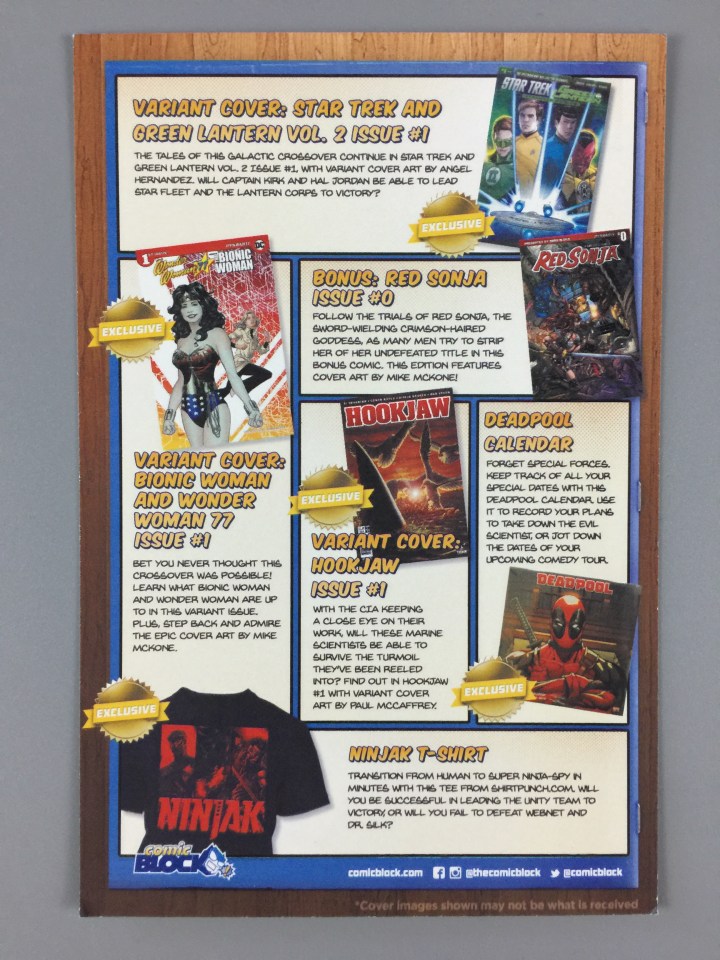 Description Card is great for letting us know what we have received. It's a great checklist to look at as you go through your Comic Block box.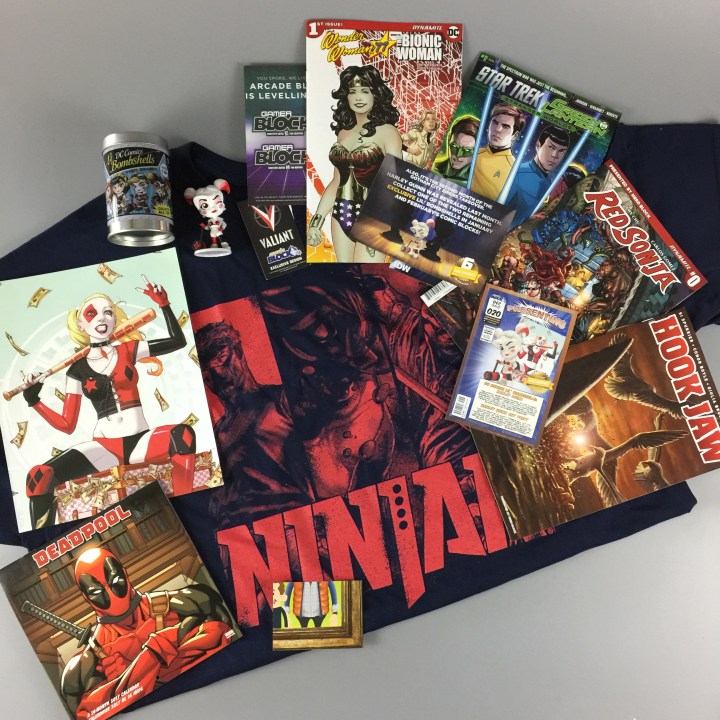 This box is great – you can see that there is special care for the contents. Comic books are wrapped in plastic and/or bagged and boarded. The t-shirt was packed in the box well and kept everything from moving around. Also, there are more items than before because the box has increased in size.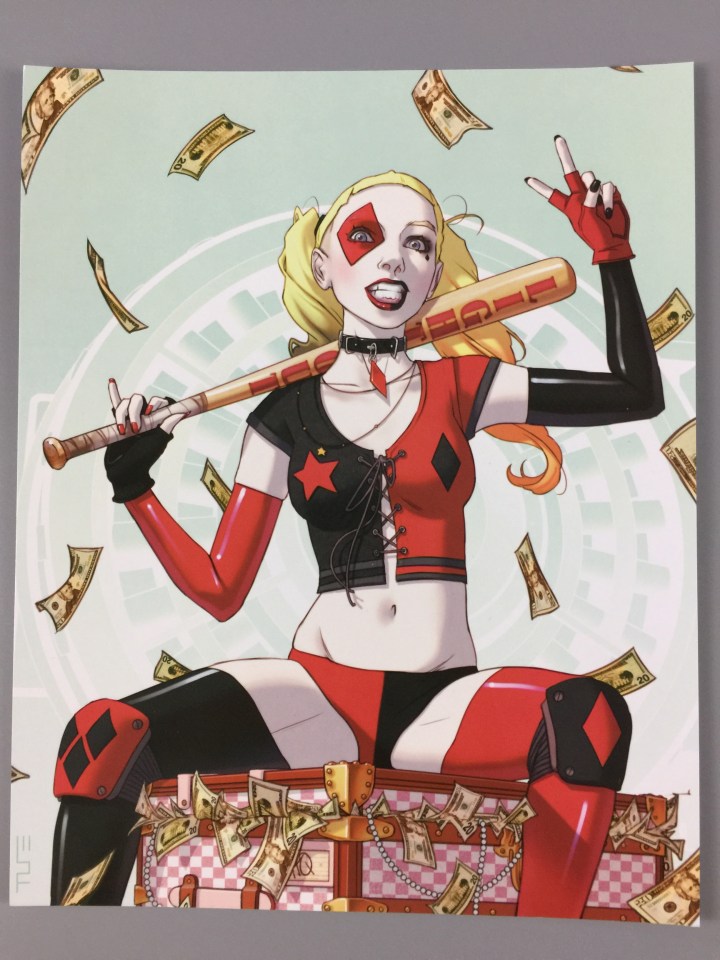 Harley Quinn Art Print.  The artwork is incredible and is by artist W. Scott Forbes.  You can follow him on Instagram @wscottforbes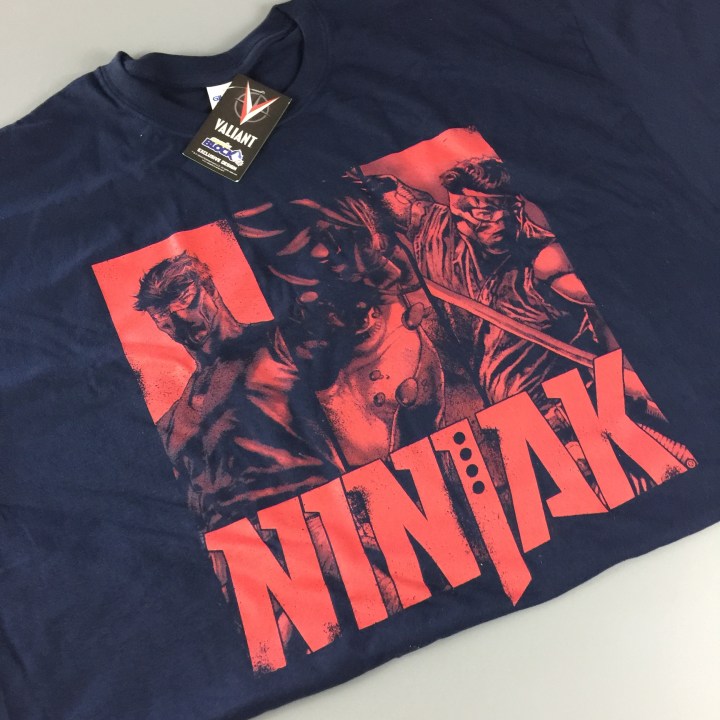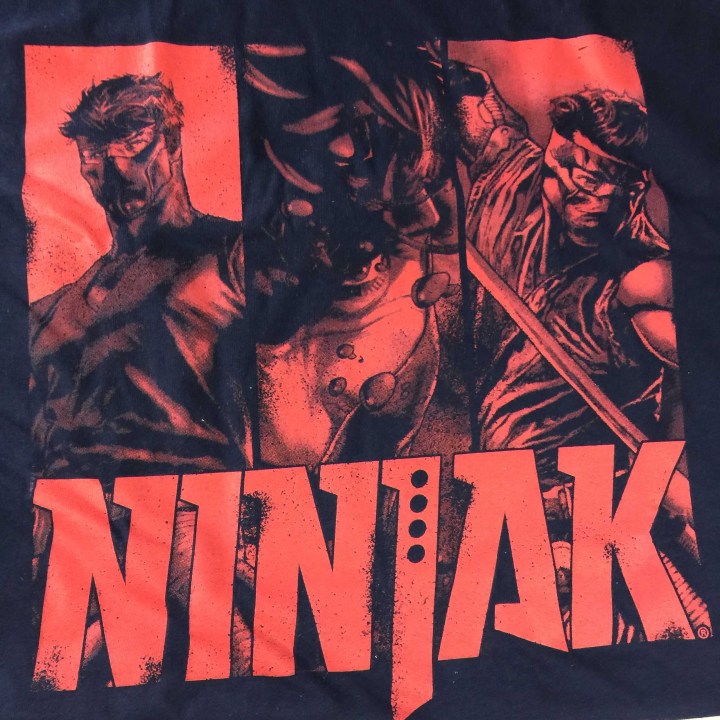 Ninjak T-Shirt. I like that Valiant is getting the t-shirt treatment. Ninjak is a super cool looking character and has been a part of the Valiant Comics universe for quite some time. The navy blue t-shirt looks great with red illustrations and lettering. I didn't see this t-shirt on shirtpunch.com but that's where it came from and their shirts usually go for $19.99.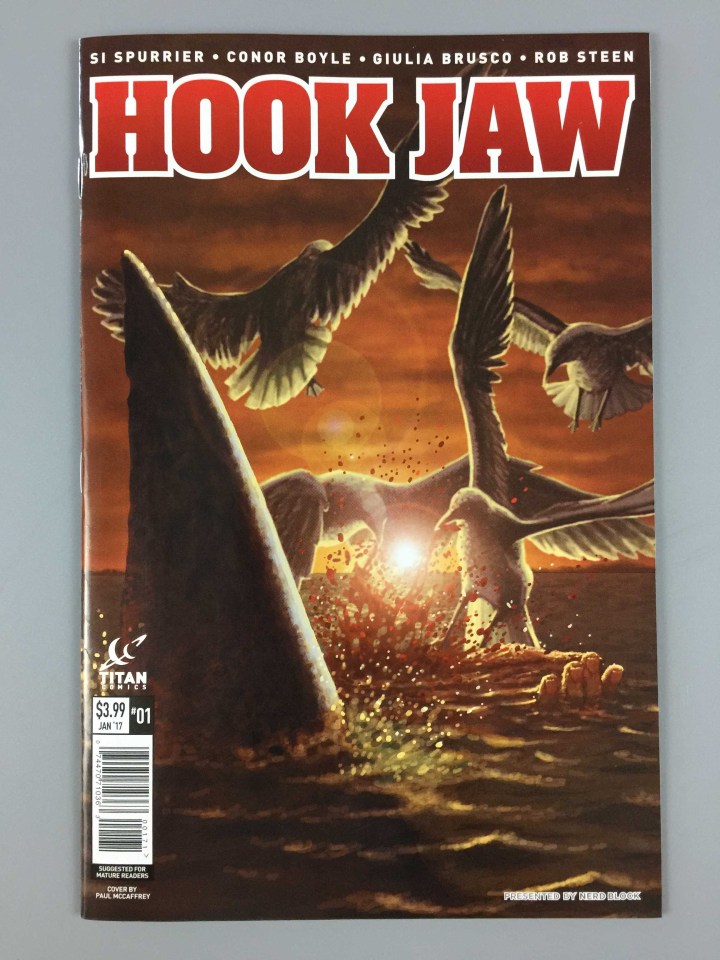 Hookjaw #1 – Titan Comics – $3.99. This comic book is written by Si Spurrier and is about marine scientists being watched by the CIA as they look for a fabled shark. The variant cover is by artist Paul McCaffrey.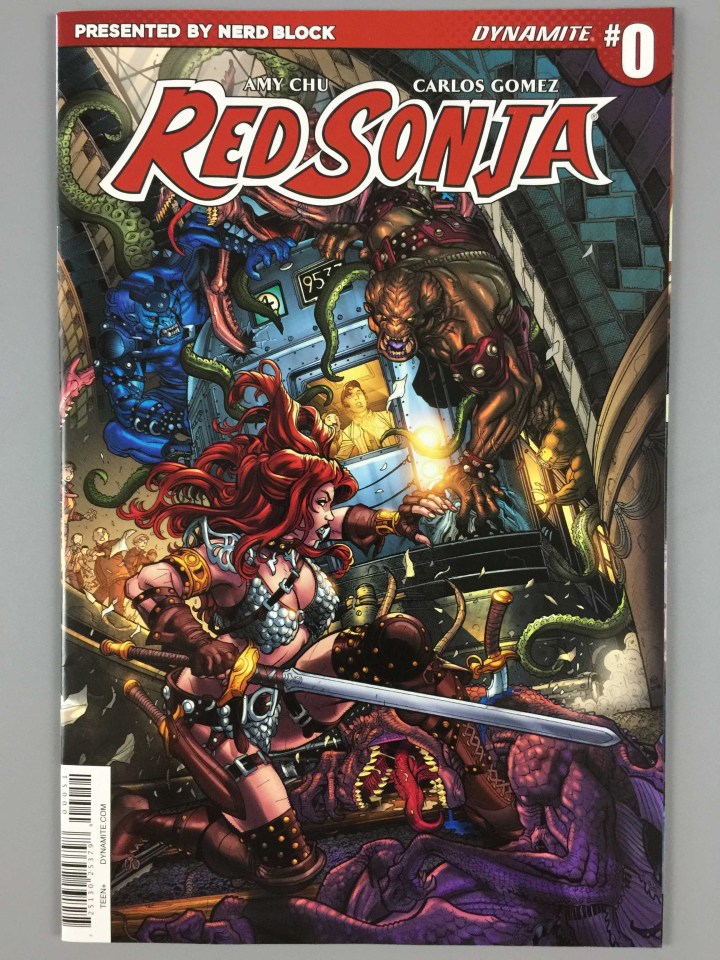 Red Sonja #0 – Dynamite Entertainment. The undefeated Red Sonja takes on a plethora of men in this violent bonus comic book. The cover is by the incredible Mike McKone.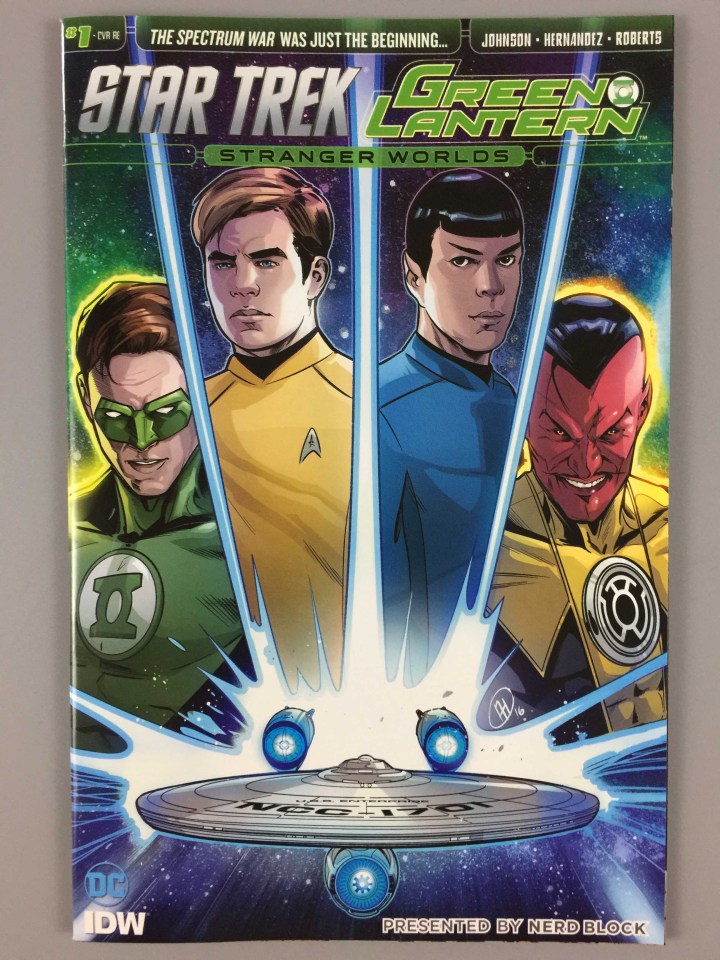 Star Trek and Green Lantern Vol. 2 Issue #1 – IDW Comics/DC Comics – $3.99. Star Fleet and the Green Lantern Corps must team up if they want a shot at victory. This variant cover has art by Angel Hernandez.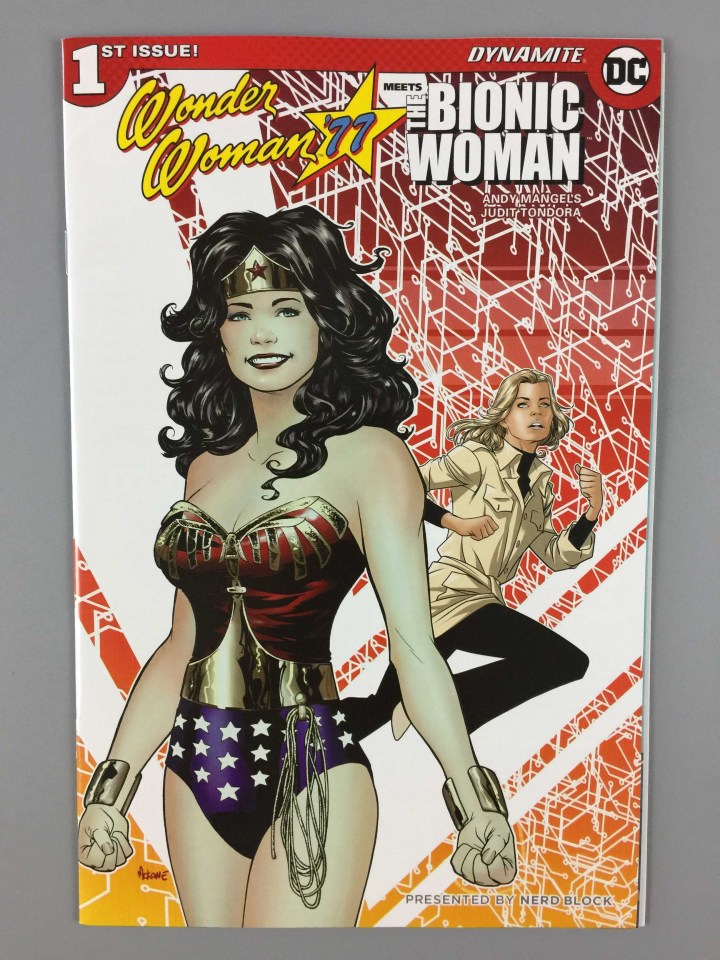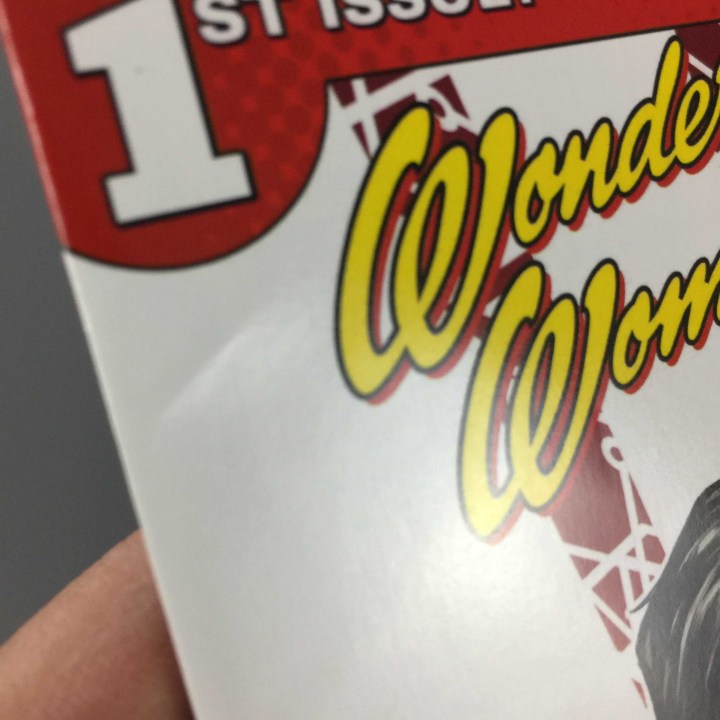 Wonder Woman '77 Meets the Bionic Woman #1 – Dynamite Entertainment/DC Comics. This comic book also had a variant cover. Unfortunately, there is a bit of a crease in the cover. This tends to happen with comic books that use the thicker stock.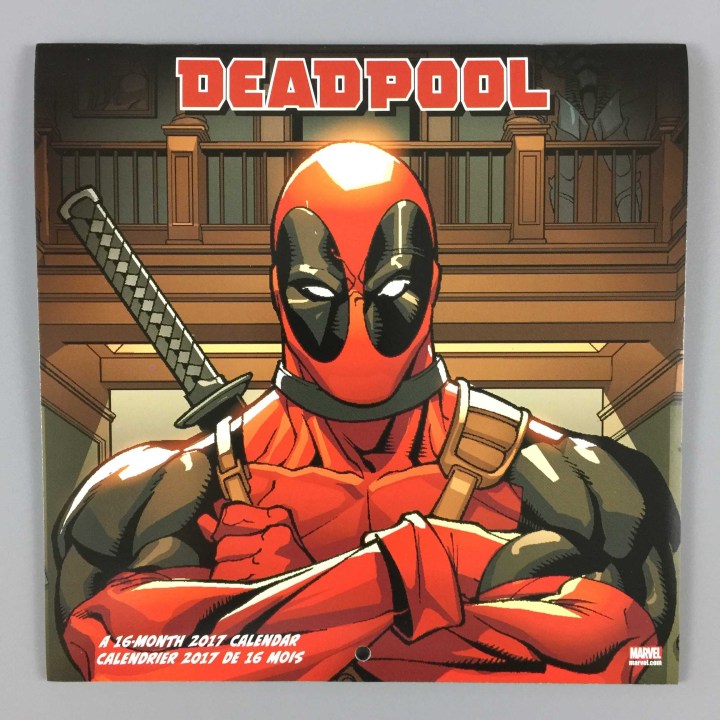 Deadpool 2017 Calendar. The Merc With a Mouth will keep you up to date with this calendar. I like the smaller size as it will be great for a cubicle.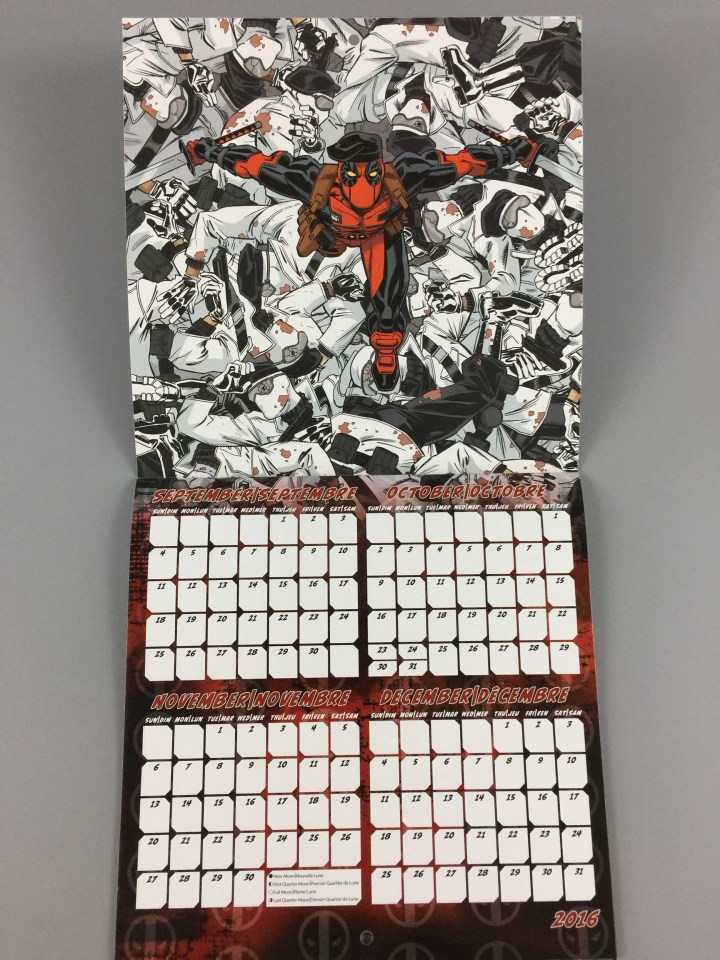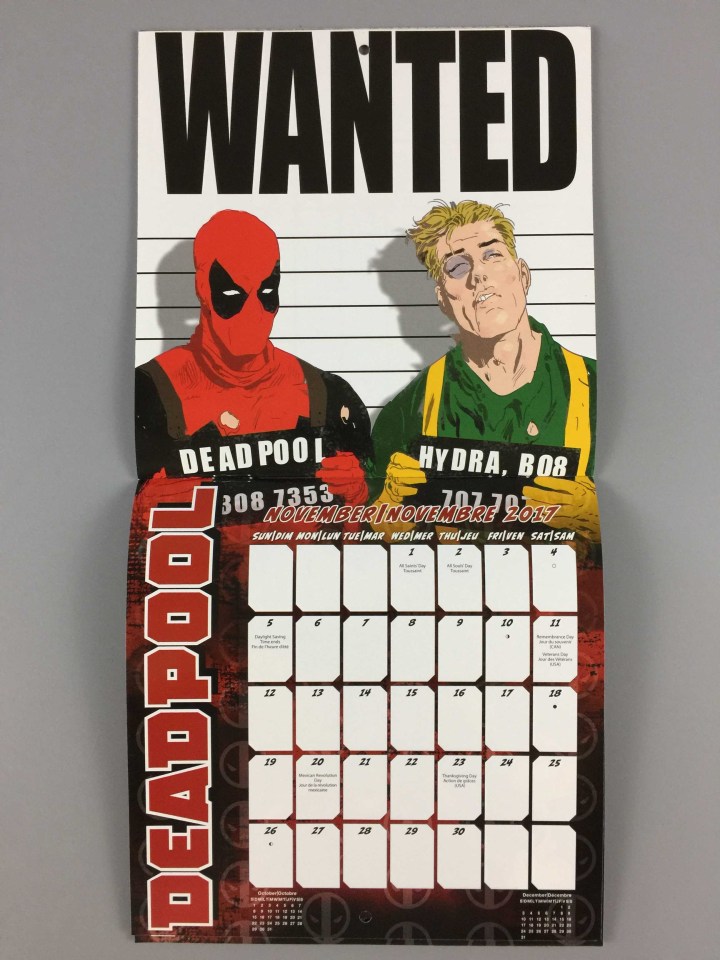 The calendar is in English and Spanish and is full of familiar Deadpool artwork.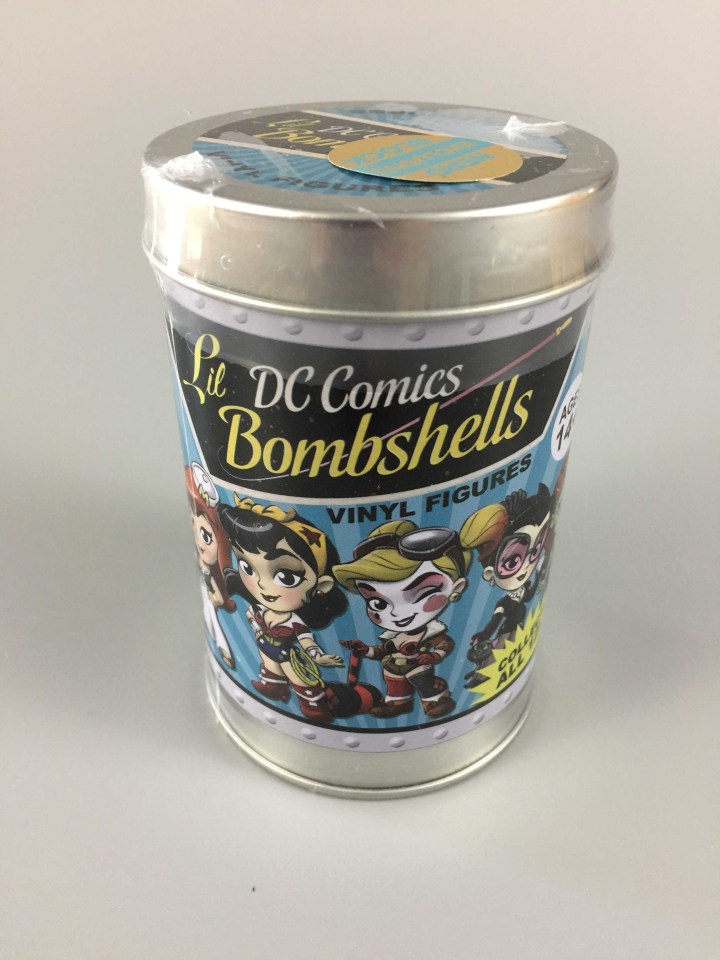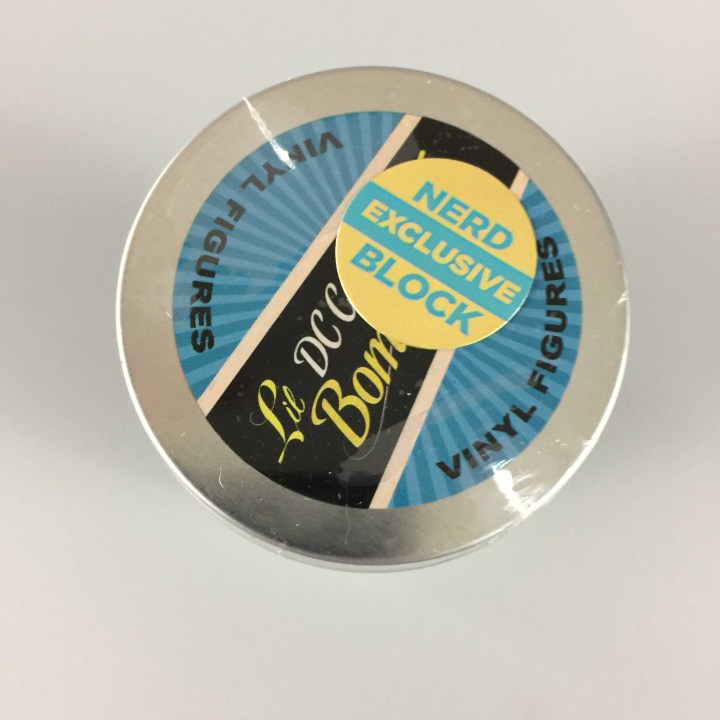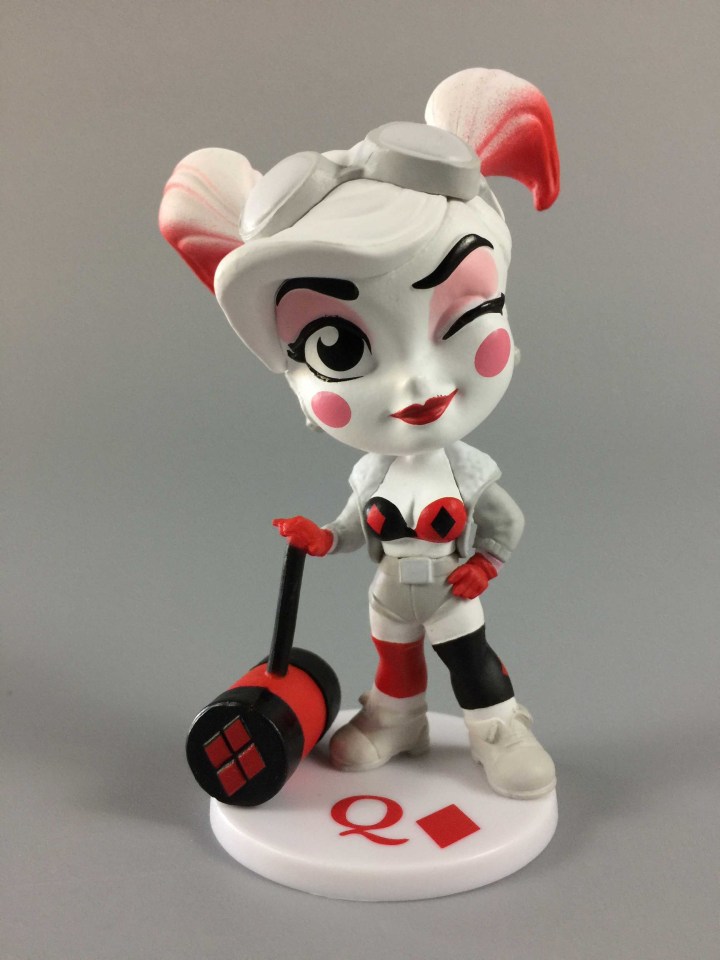 DC Comics Lil' Bombshells: Harley Quinn. This can come with an exclusive 3″ vinyl toy. The other cool thing is the next couple months of Comic Block will include more Gotham City Sirens as you will see teased in the next photo.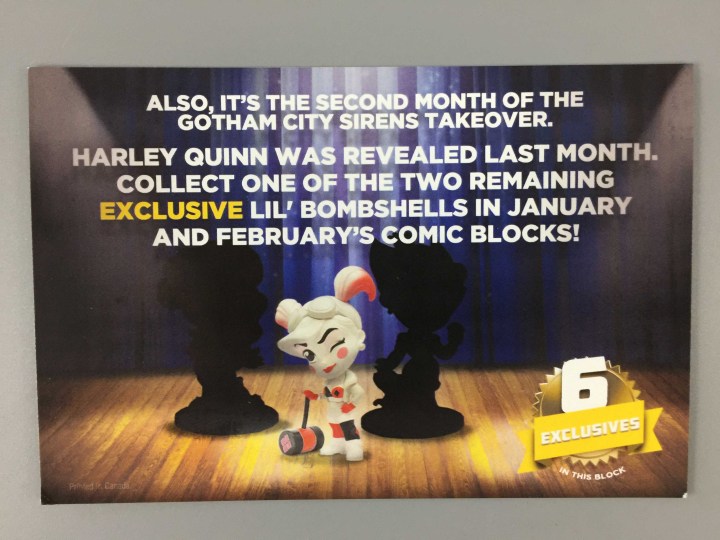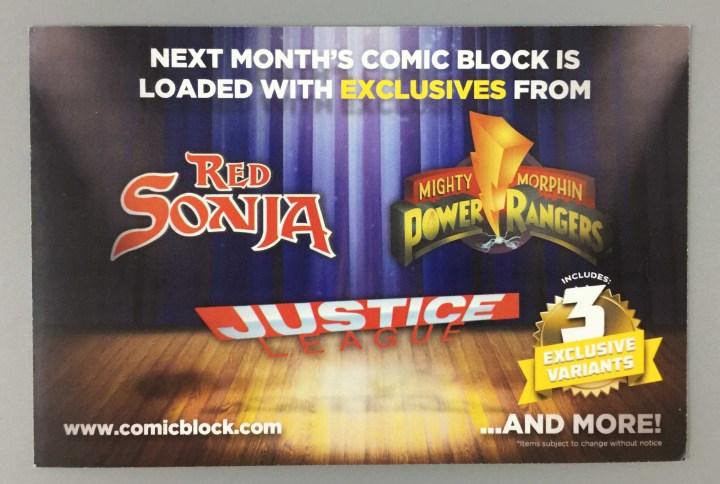 Next month's box has a Gotham City Sirens item and 3 exclusive comic variants!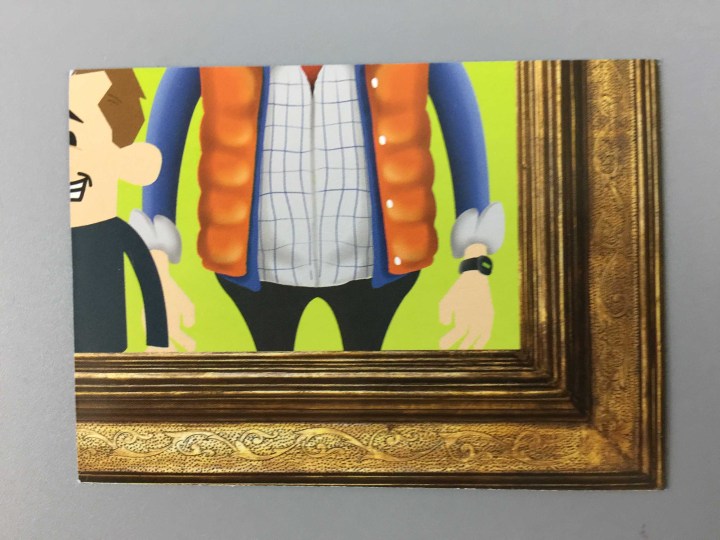 Collect the ShirtPunch pieces to get discounts on their website.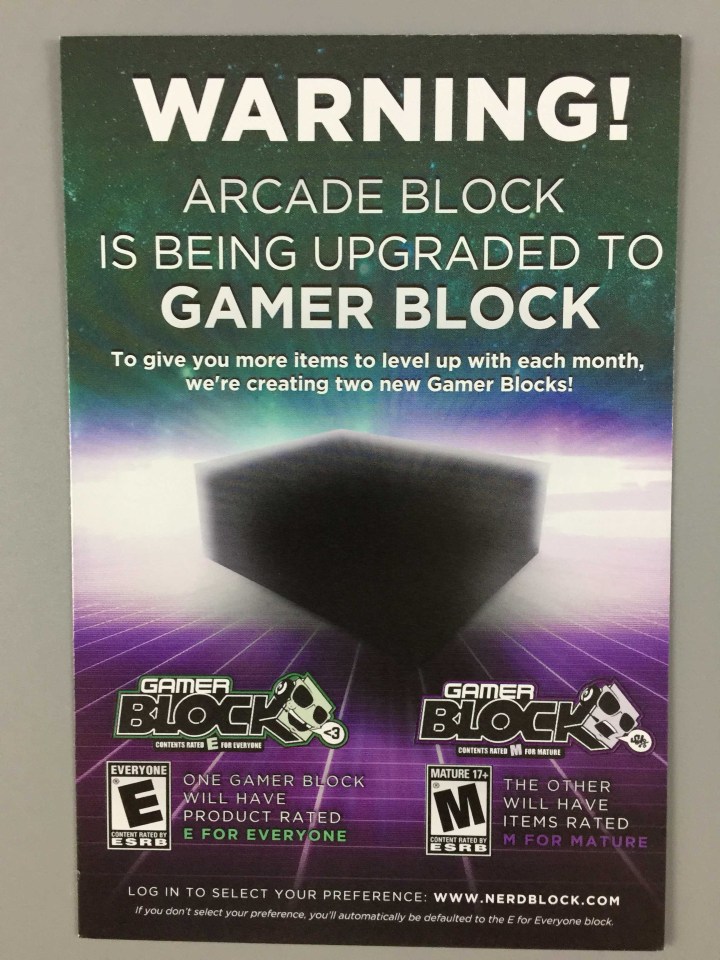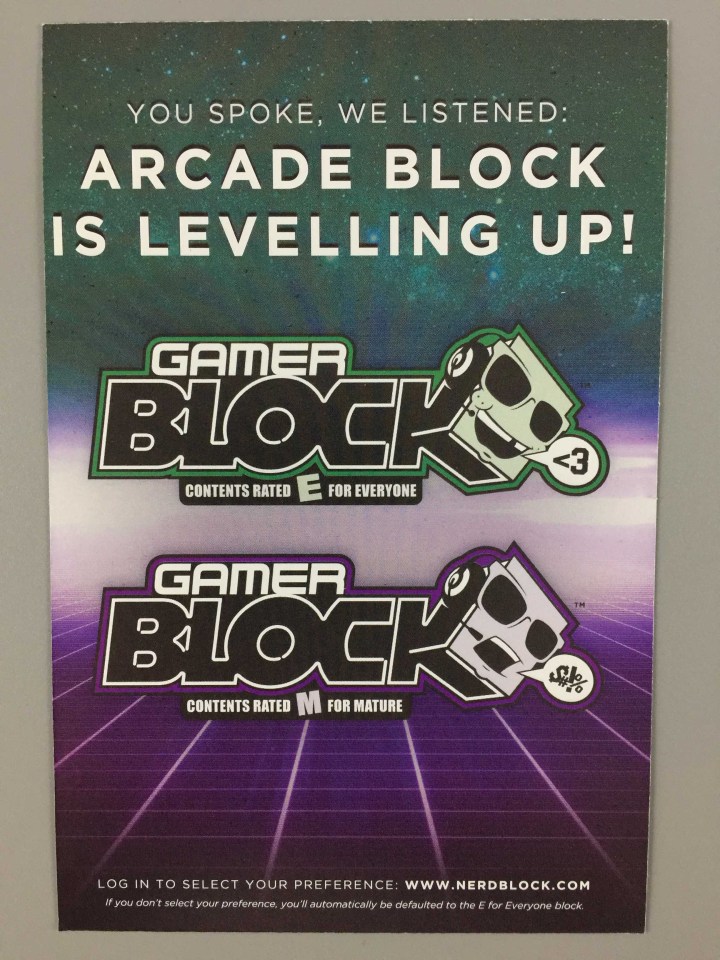 Nerd Block doesn't just have Comic Block, they also had Arcade Block.  I say had because it is changing to Gamer Block.  If the changes are similar to what happened when Comic Block "mutated," subscribers are in store for a nice surprise!
Comic Block is such a fun subscription box! It not only has fantastic comic books, but there are also items to wear and more! I look forward to this box every month.
What did you think of this month's Comic Block?