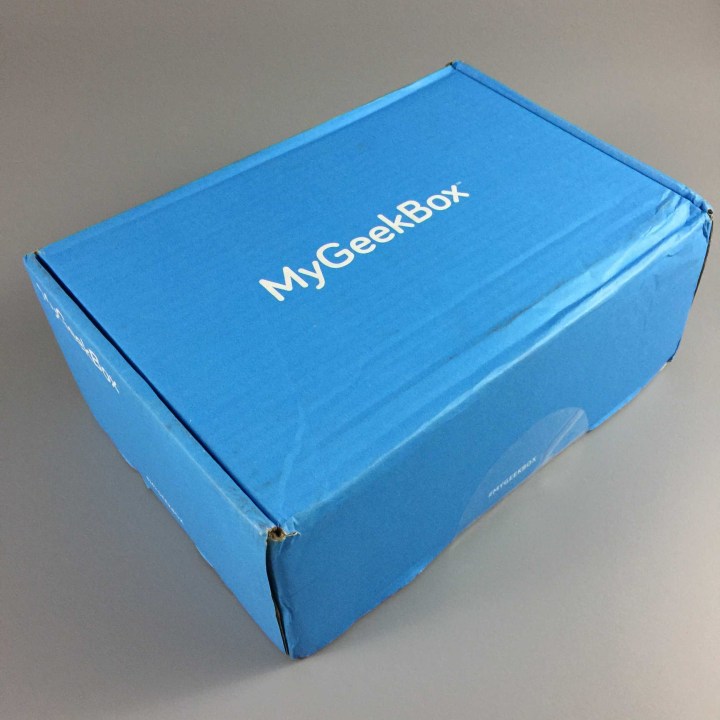 My Geek Box is a monthly subscription of geek goods shipped directly from the UK to your front door. Each month, you'll get a mystery box filled to the brim with geek gamer and retro gear, including a limited edition t-shirt in your chosen size. Every month they choose a different theme: from zombies to superheroes, to video games and even your favorite films. It's not only the theme which changes from month to month, either – each box is unique, filled with a fresh batch of awesomeness. Because it ships from the UK, shipping costs factor into the overall expense of the box.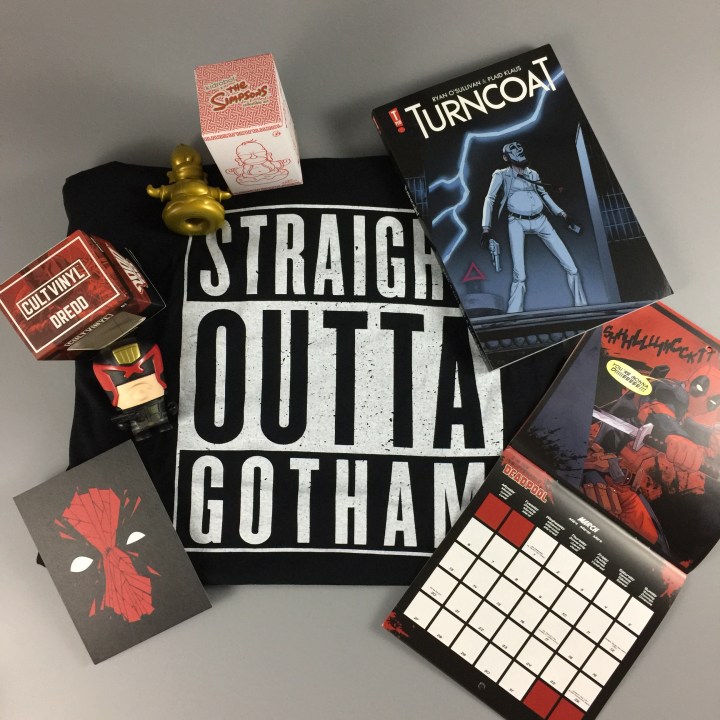 Here is everything from the box.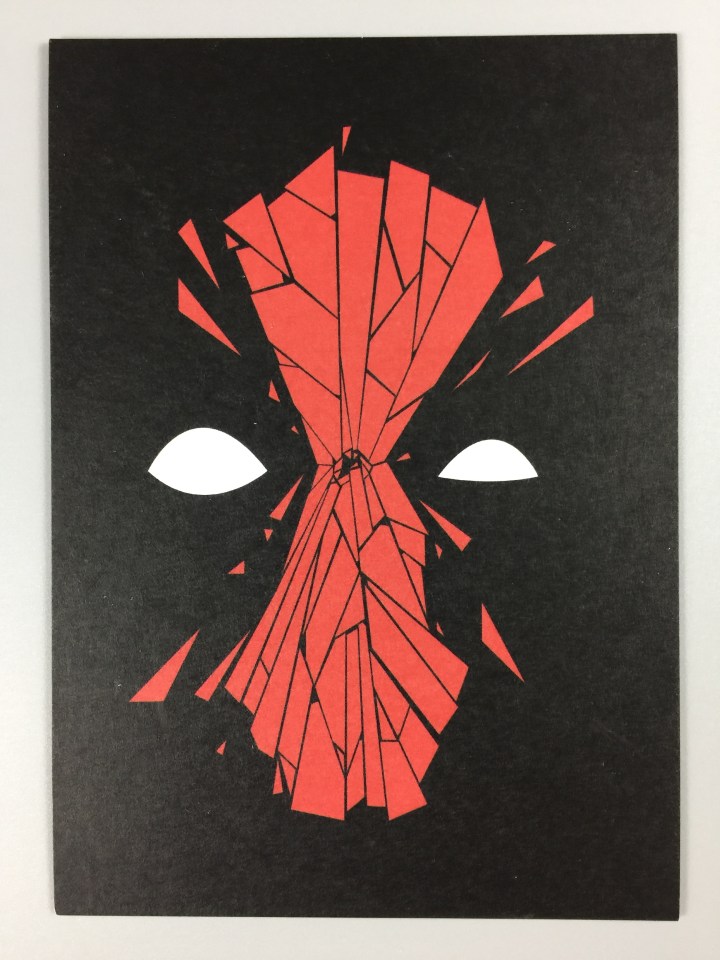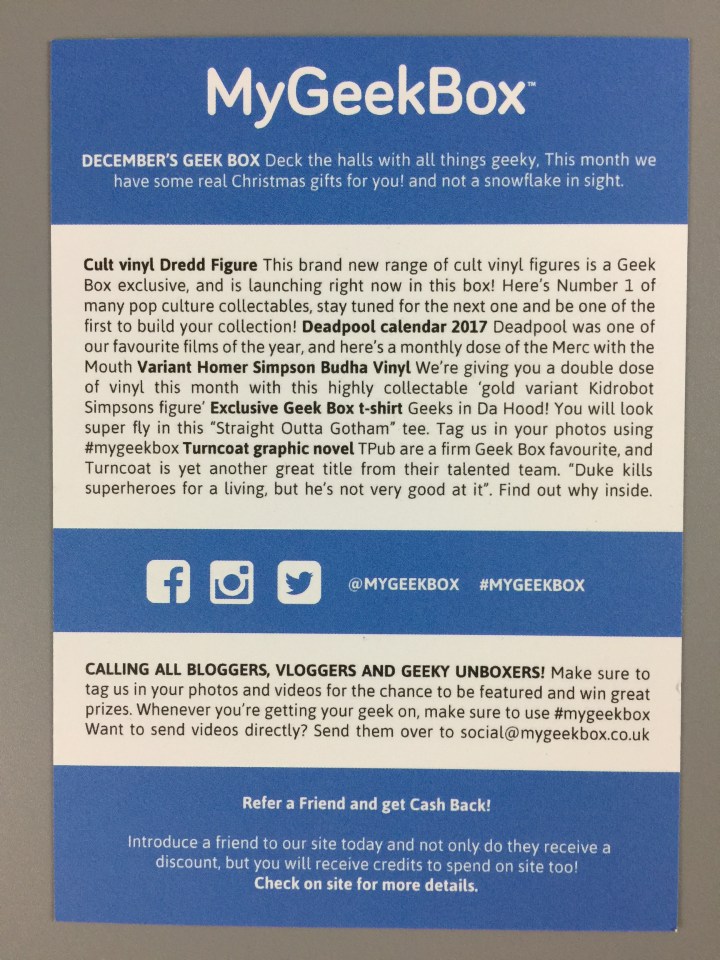 Description Card. This is something that is fairly recent to My Geek Box and I like the addition. It's a rundown of all of the items in the box. One side has artwork depicting a particular Deadpool. I suppose that could be a sign for an item in the box.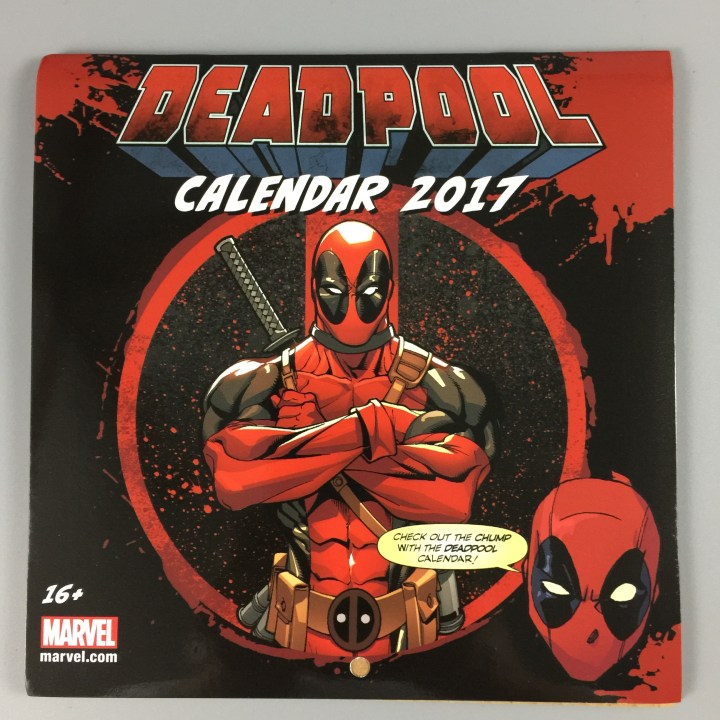 Deadpool 2017 Calendar – $8.47. I checked online for this particular calendar but, since this box comes from the United Kingdom, the shipping cost is pretty high. I like the size of the calendar as it's a bit smaller so it's great for a cubicle.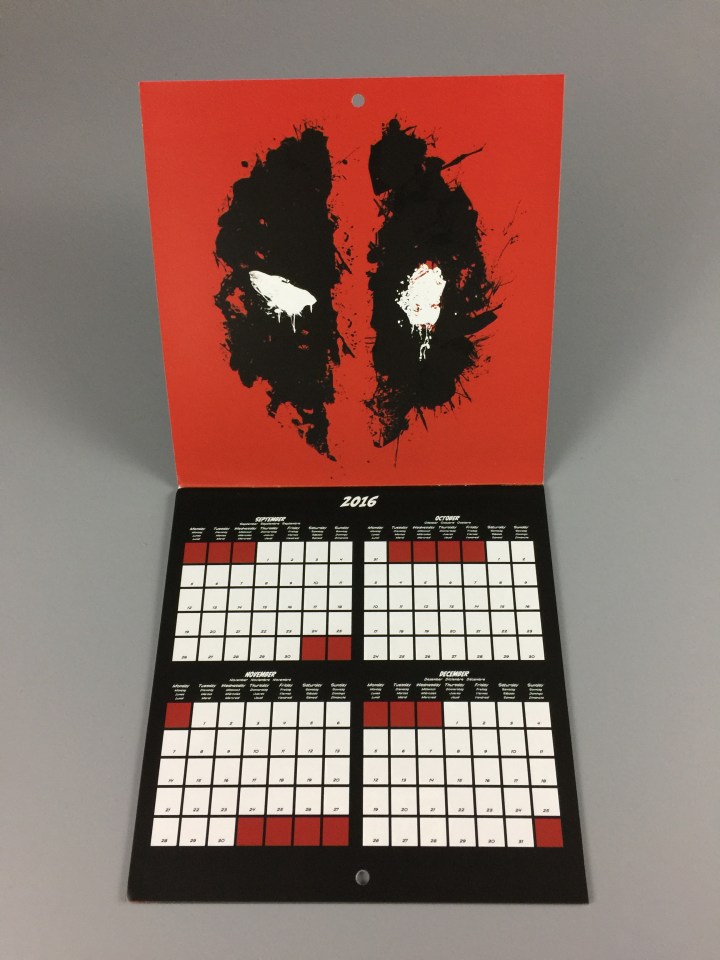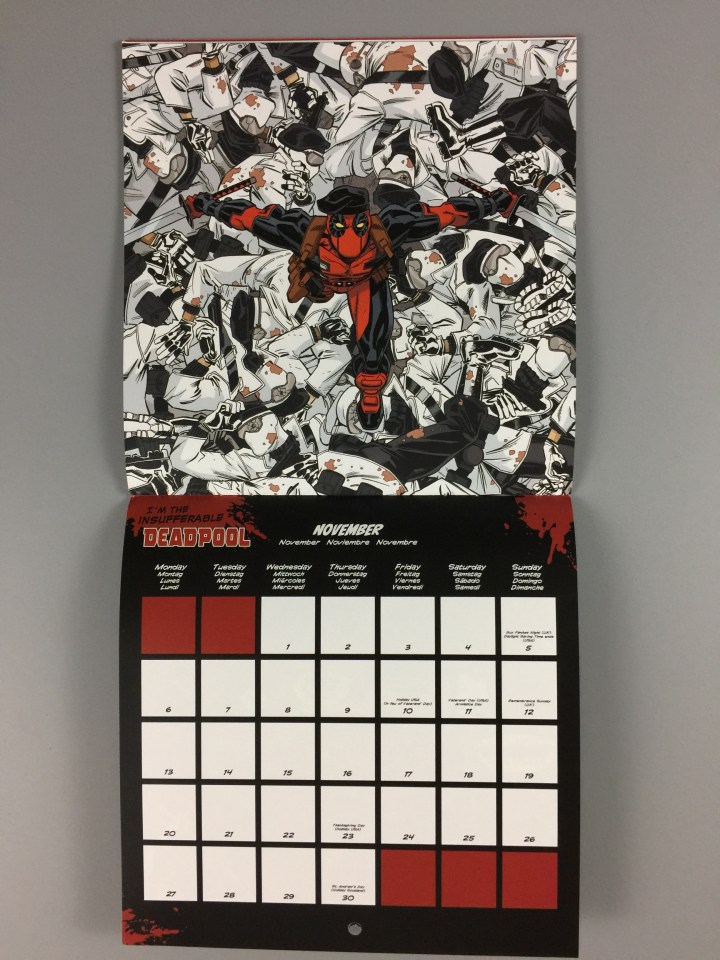 The interior of the calendar looks nice too with some familiar artwork.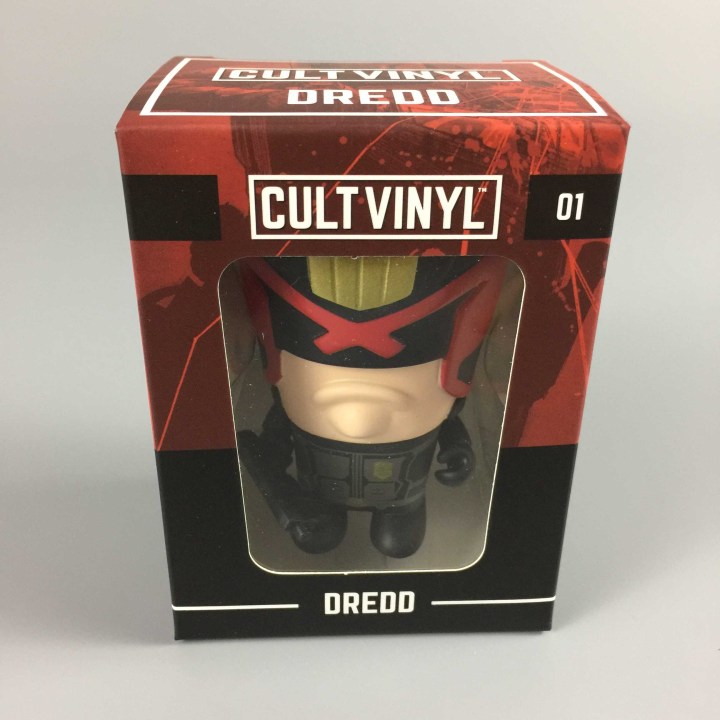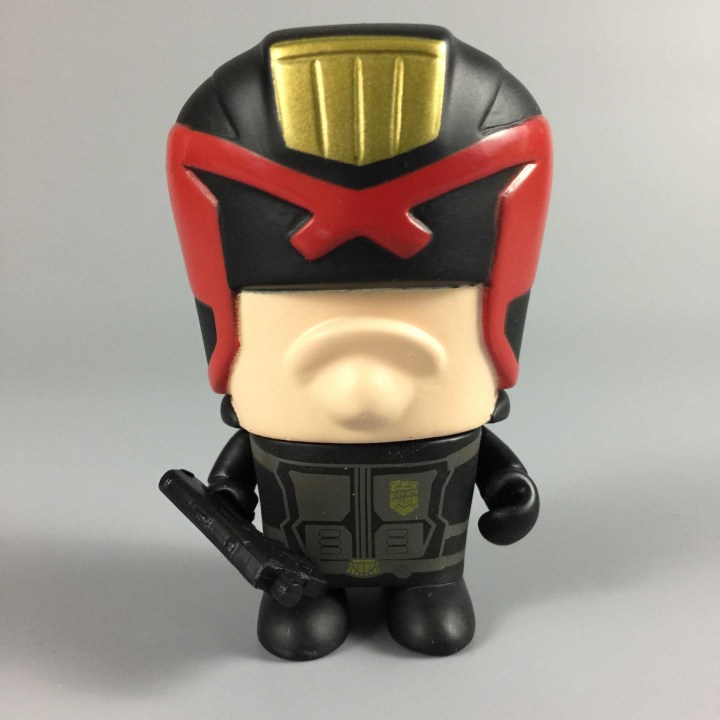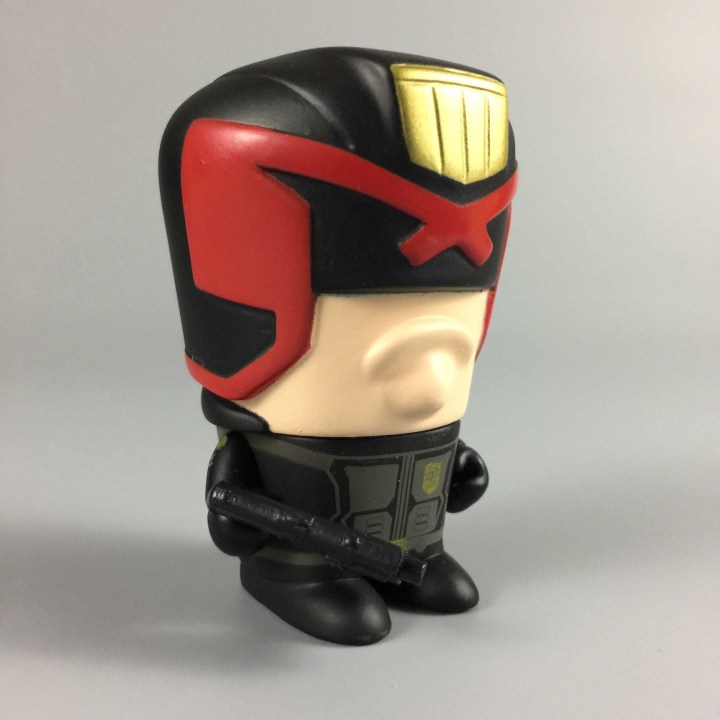 Cult Vinyl – Dredd. Judge Dredd is in mini vinyl toy form and this little guy looks awesome! Judge Dredd has been published by many different publishers and the most recent movie "Dredd" was fantastic! I'm hoping the Dredd Netflix series rumors are true and come to fruition.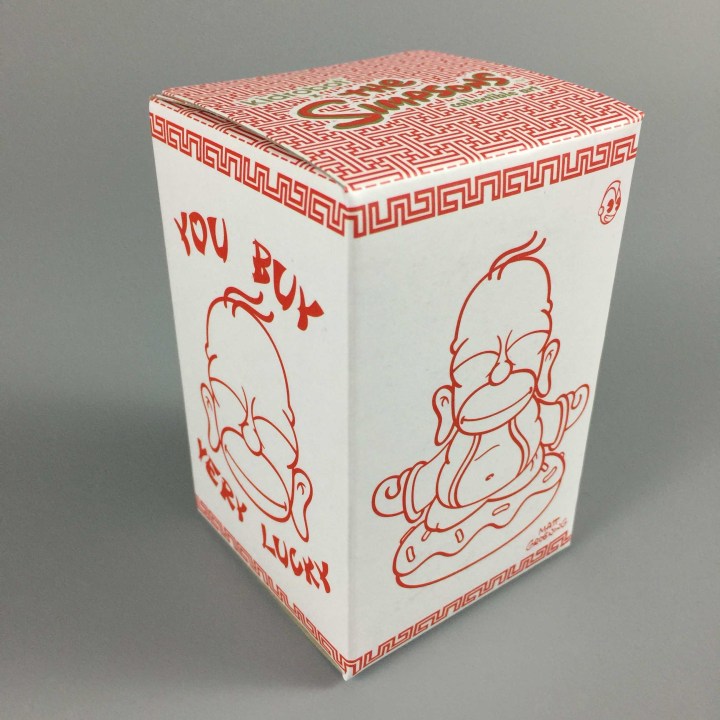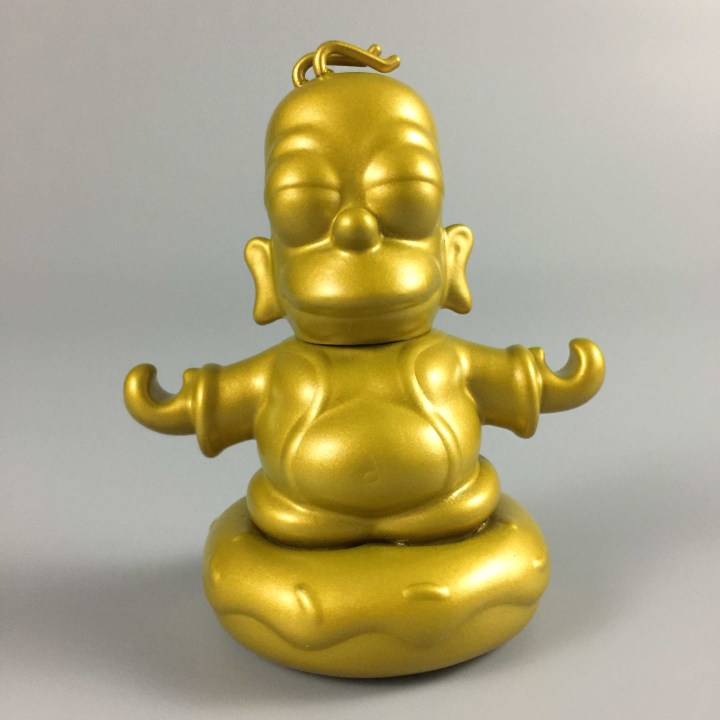 Kidrobot Homer Simpson Buddha Figure – Variant. Homer Simpson as Buddha seeking enlightenment as he is seated on a donut. Yuuuummmmmmm, yuuummmmmmmm.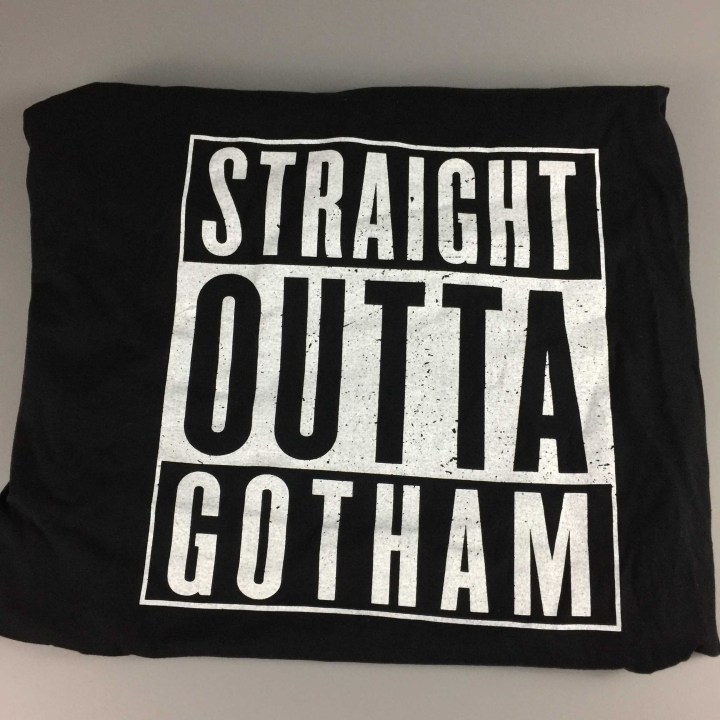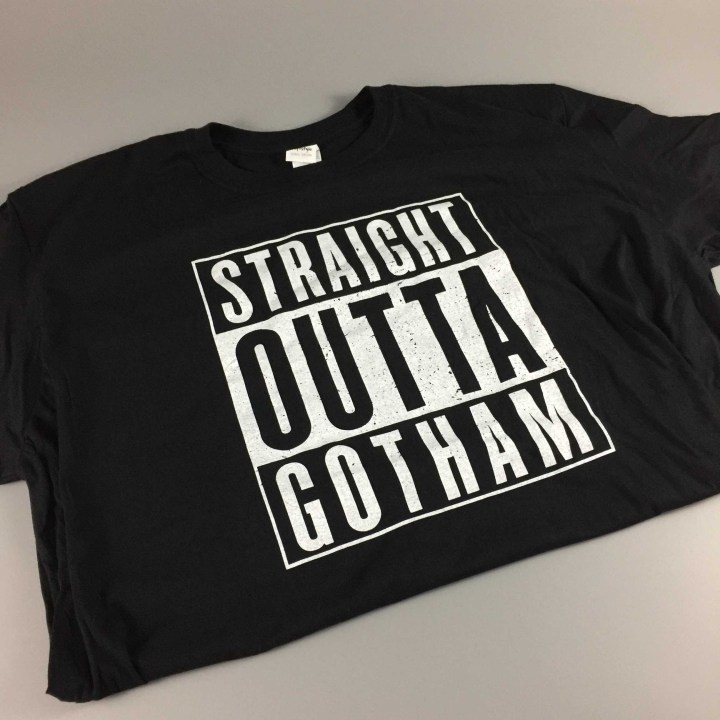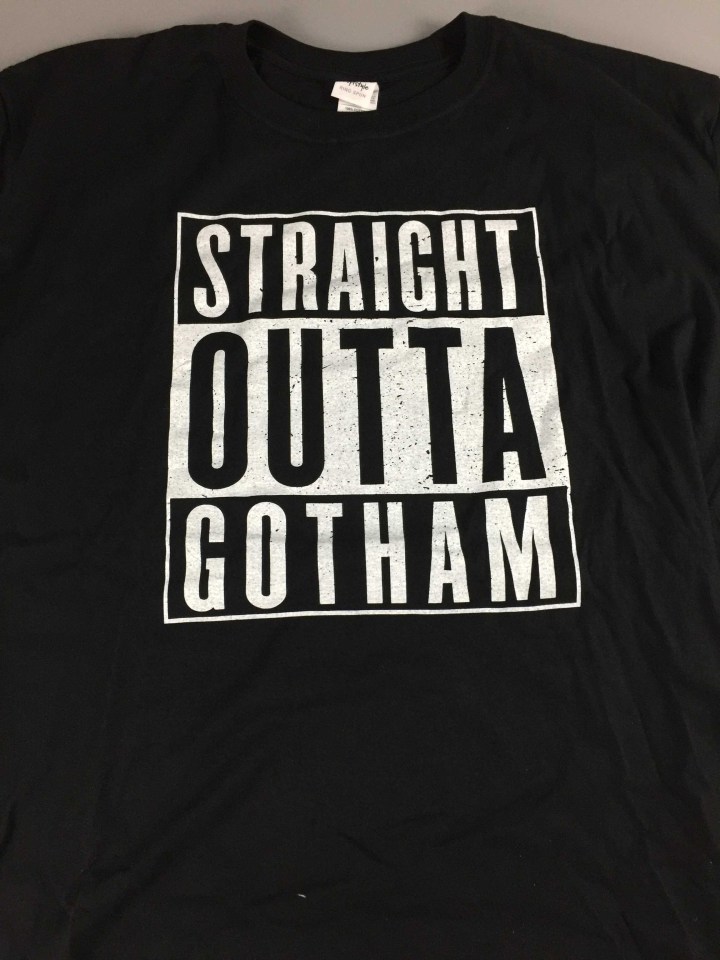 Straight Outta Gotham T-Shirt. Okay, I'll admit I thought the "Straight Outta" stuff went too far and was in too many places. That was until this t-shirt came along. The logo from one of my favorite movies combined with one of the most popular cities inside of DC Comics. I'm looking forward to wearing this one.
Turncoat Graphic Novel – TPub. This was originally a web-comic now the complete series is now in printed form. By Ryan O'Sullivan and Plaid Klaus.
Turncoat follows the story of Duke, the world's worst superhero assassin, and his constant battle with his ex-wife-and-rival assassin, Sharon. Duke is always one step behind Sharon, constantly missing out on the "big hit" that will set him for life. (It certainly doesn't help matters that he only ever seems to go up against D-list superheroes like "Bug-Boy" and "Freedom Fighter".)

…so when Duke receives a contract for the most famous superhero team in the world, he realizes his time has come. Not just to finally make the big hit, but to finally move on from his ex-wife.

If only it were that simple.

Turncoat is a collection of the entire six-issue run of the popular webcomic of the same name (www.turncoatcomic.com). Created by Ryan O'Sullivan and Plaid Klaus in 2014, despite the two of them never having met. Ryan is from London, England, and Klaus is from New York
I really like a lot of the items and everything showed up in nice shape.