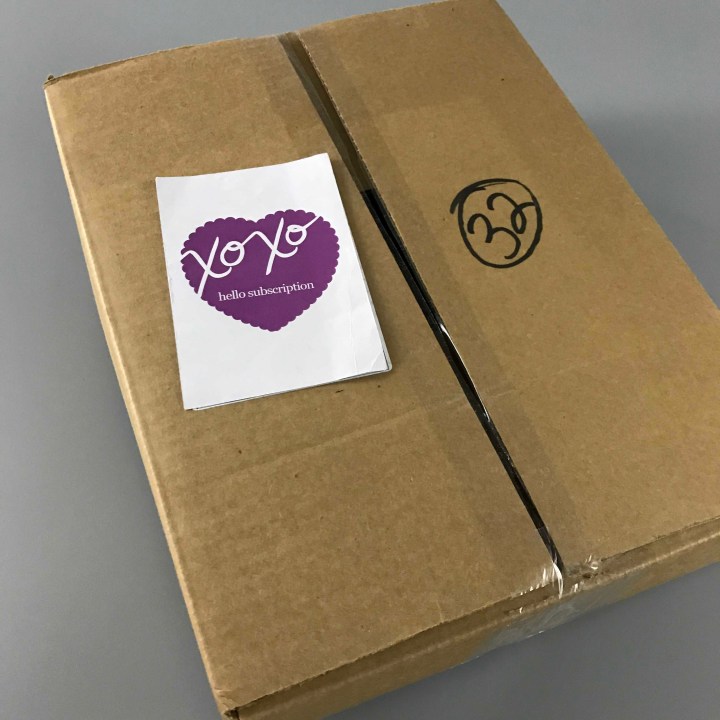 Strength Crate is a monthly subscription service that delivers essential items to make your workouts better. You'll get apparel, snacks, equipment, supplements, and a lot more in every box for starting at $35 per month. Strength Crate offers 3 sizes of crate: the Warm-Up ($39.95), Game-Day ($59.95), and the G.O.A.T. ($79.95). This box is the G.O.A.T.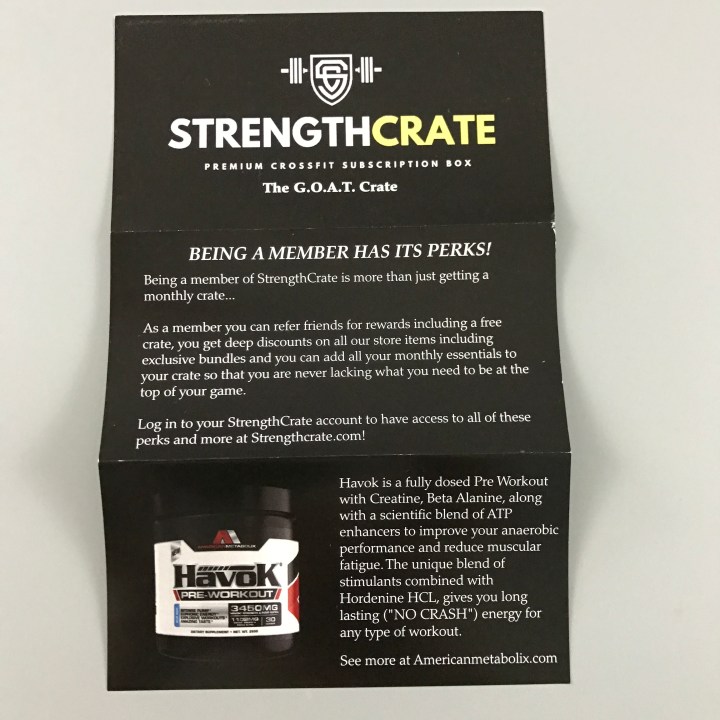 DEAL: Save 10% on your first box with coupon code HELLO10.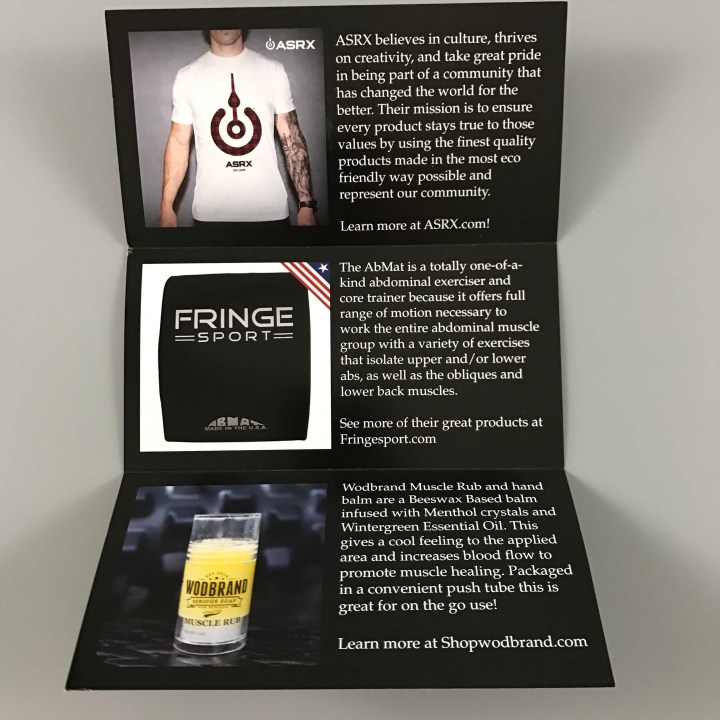 The new high quality insert with the list of contents  adds just the right touch of class. I love the amazing photos that show case each product beautifully.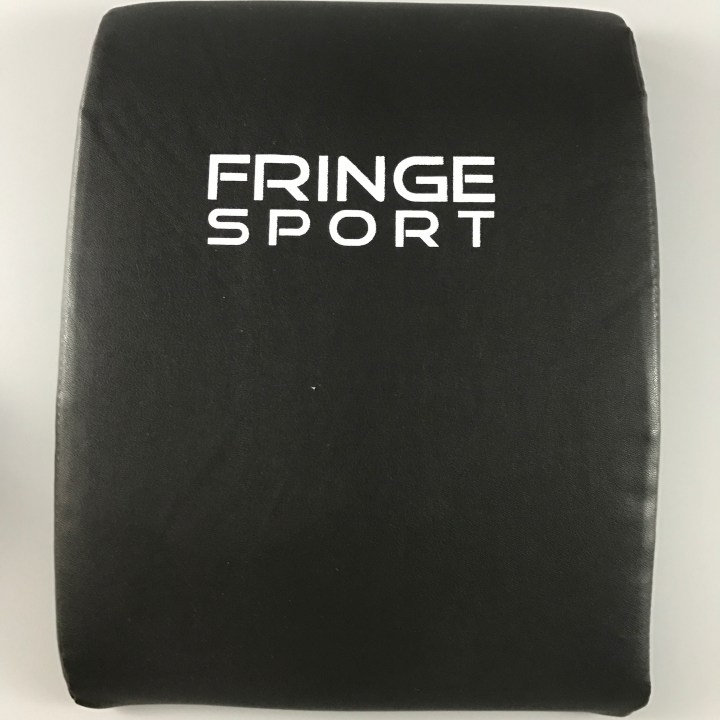 Fringe Sport AbMat ($35). The AbMat is a totally one-of-a-kind abdominal exerciser and core trainer because it offers full range of motion necessary to work the entire abdominal muscle group with a variety of exercises that isolate upper and/or lower abs, as well as the obliques and lower back muscles. This mat makes working my abs just a little bit more comfortable and hopefully a lot more effective.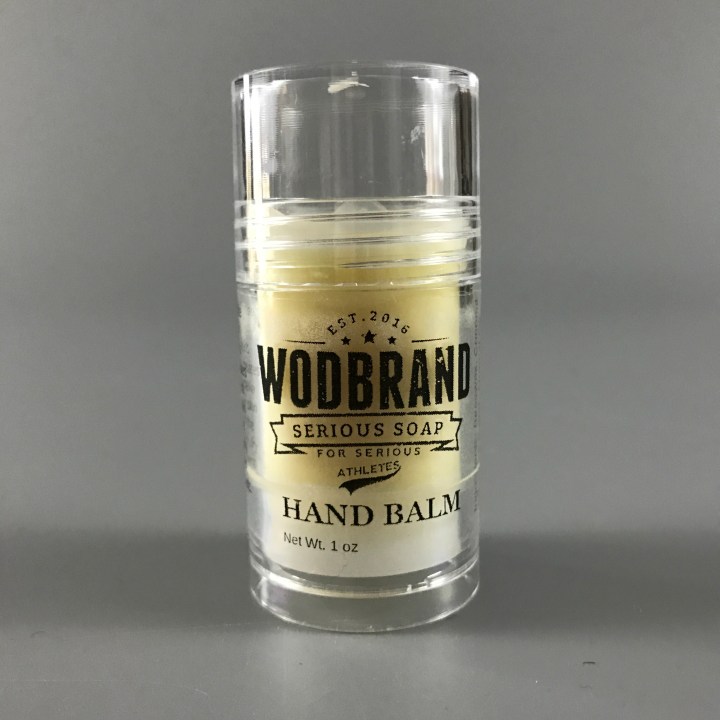 Wodbrand Muscle Rub and Hand Balm ($9.50 each). These are beeswax based balm infused with menthol crystals and wintergreen essential oil. There is a cool feeling when applied that is supposed to increase blood flow to promote muscle healing. It's a convenient push tube that I can carry in my gym bag. The hand balm is soothing for cracked, dry hands and I look forward to using it daily. I love that it doesn't leave my hands oily and there is no nasty film left on my phone or computer, it's amazing!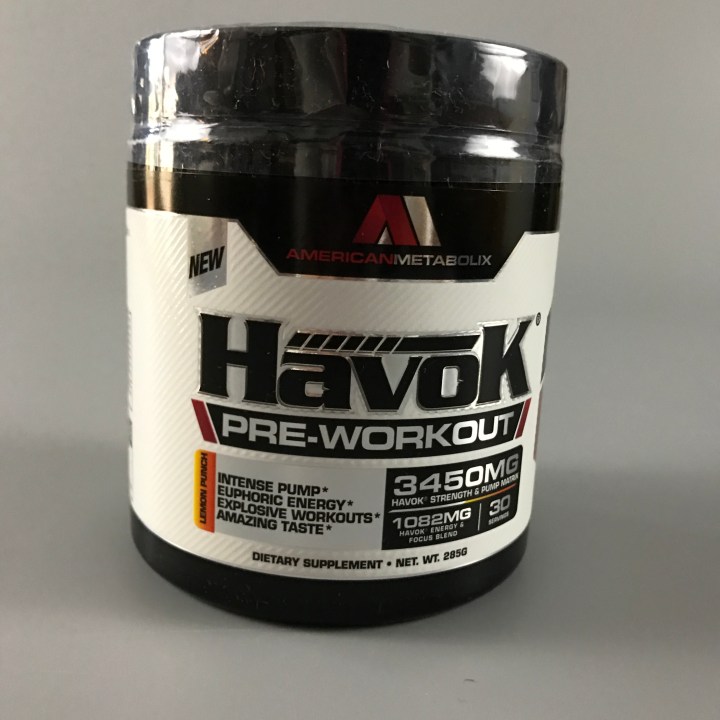 Havok Pre-Workout ($39.99). Dosed with Creatine, Beat Alanine, along with a scientific blend of ATP enhancer to improve your anaerobic performance and reduce muscular fatigue. Has a unique blend of stimulants combined with Hordenine HCL, gives you long lasting energy for any type of workout. I am looking forward to trying this out after I make sure with my doctor that it's diabetic friendly.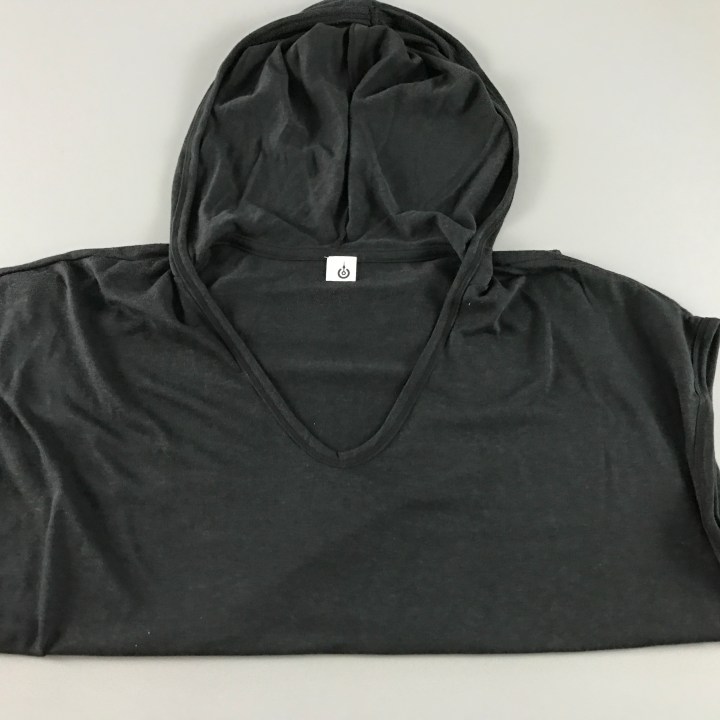 Asrx Shirt ($49.99). I got the Light-weight poncho by  Brooke Wells, so much cuter on than in a picture. I paired mine with a bright pink tank top and jeans for a cute casual look. Not sure it will ever make it to the gym, it's too comfortable! ASRX's mission is to change the world for the better. Their mission is to ensure every product stays true to those values by using the finest quality products made in the most eco-friendly way possible and represent our community.
With the exception of the normal Strength Crate box, this was spot on and a huge hit. I'm always surprised at the awesome products that can be found to raise up the value of my healthy lifestyle. I love that these are items that I would never splurge on normally but with the help of this subscription box I've learned the value of helping to restore not only my muscles but also skin that can be strained while working out. Strength Crate has a wonderful group of curators making a box that always puts a smile on my face.
What do you think about this month's Strength Crate?