Rockets of Awesome is a quarterly clothing and accessories personal styling subscription box for kids. Each season, you'll get a box filled with high-quality, stylish and comfy clothes. There's no styling fee – just pay for what you'd like to keep and return the rest.
Boxes are available for both boys and girls. In every box you'll get 8-12 pieces, all from the Rockets of Awesome brand. 
When you sign up you'll answer a quick and easy quiz to help set your style preferences for your child. The box itself was decorated and you can break it apart and color the whole thing.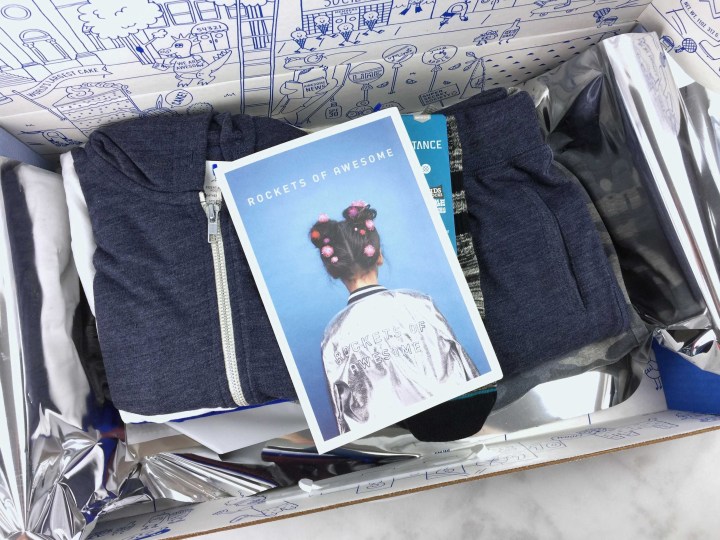 The box is filled with awesome clothes to the brim!
The information sheet with the item list and retail price is folded inside a bi-fold booklet. The sheet also comes with a set of instructions on how to return your item(s).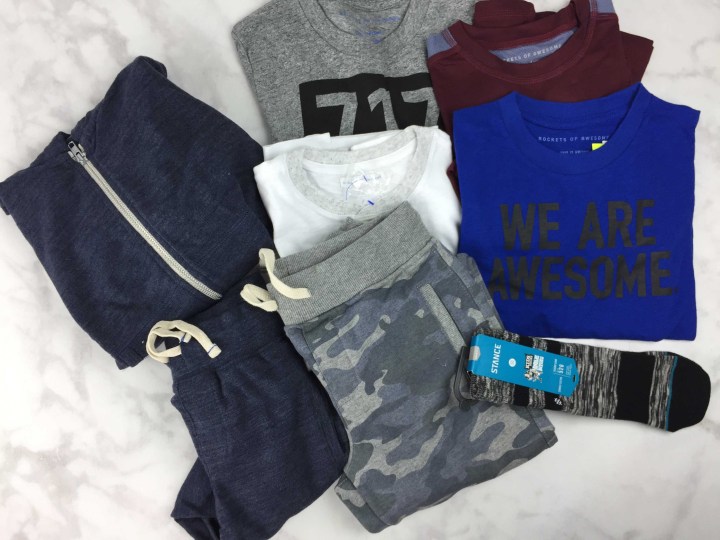 Everything in my Winter 2016 Rockets of Awesome Boys box!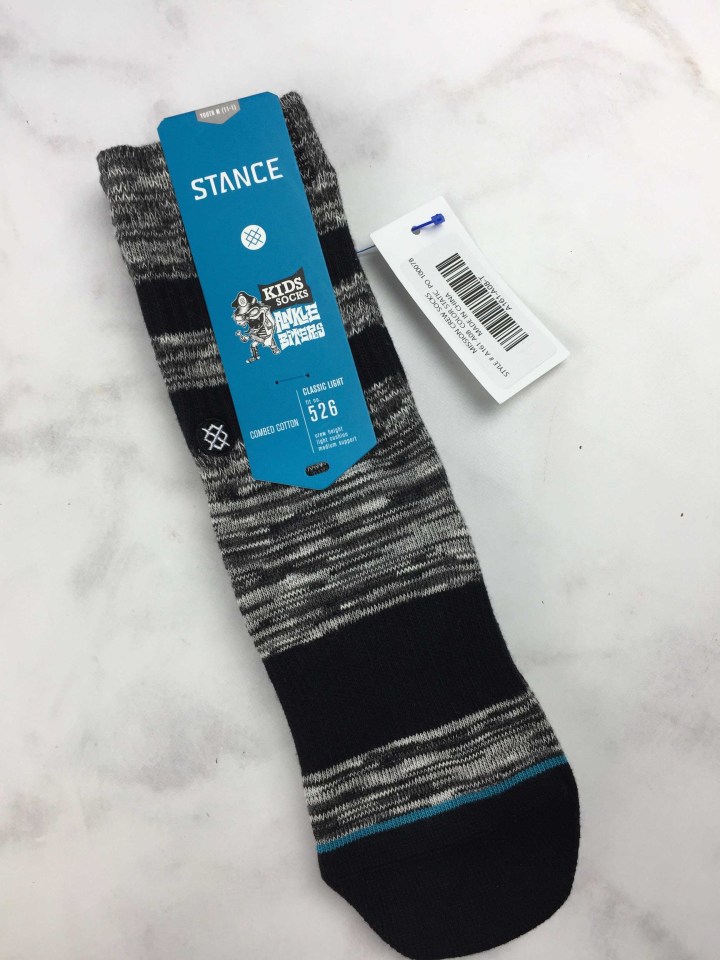 Static Marl Socks ($8) These are fun socks and a couple dollars less than the pair we received last month, but I remain averse to paying $8 for a pair of kids socks from this box. I would choose to keep them if they matched a special outfit that I really needed a matching pair of socks for.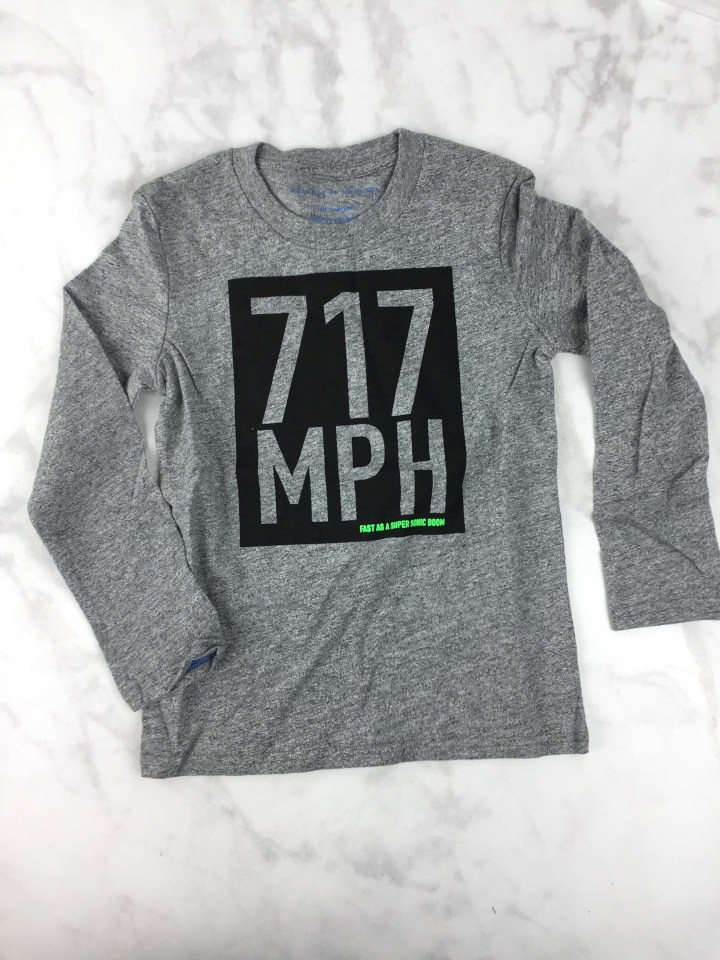 717 MPH Long Sleeve Shirt ($22) Fast as a super sonic boom! Except last time I checked the speed of sound in dry air at sea level is 768 mph.  It looks like someone googled "how fast is mach 1" and got a wildly incorrect answer (here and here). Mach 1 isn't a constant for sure, but this is really off. I have an issue with my kids wearing scientifically inaccurate or misleading shirts. Sorry that I have to be a mega-dork about it.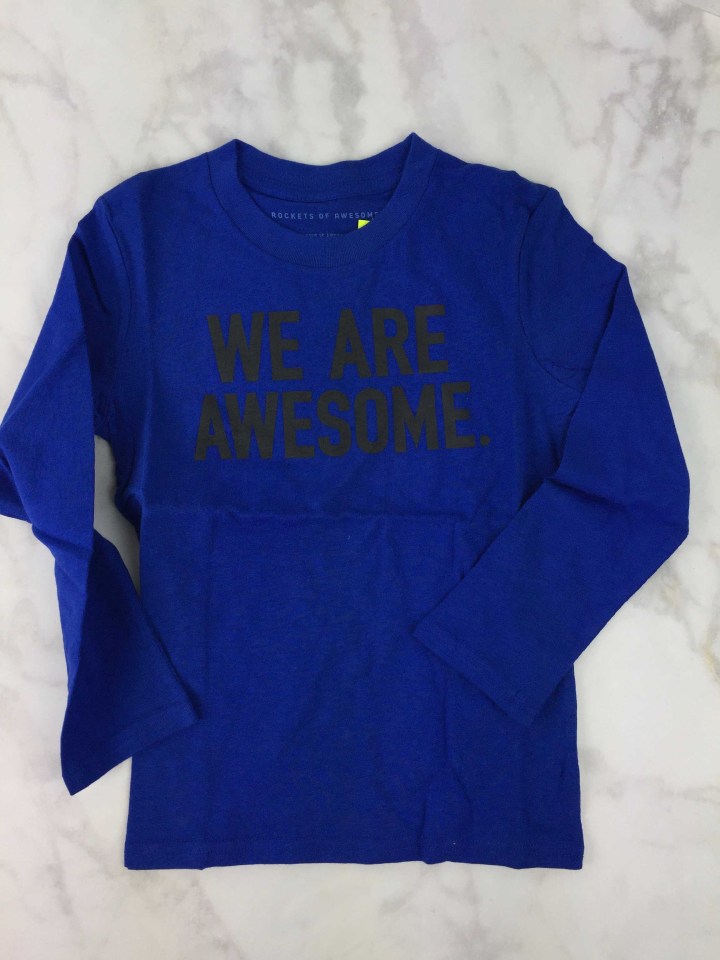 We Are Awesome Long Sleeve Shirt ($20) I guess they will send a variation of this shirt in each box.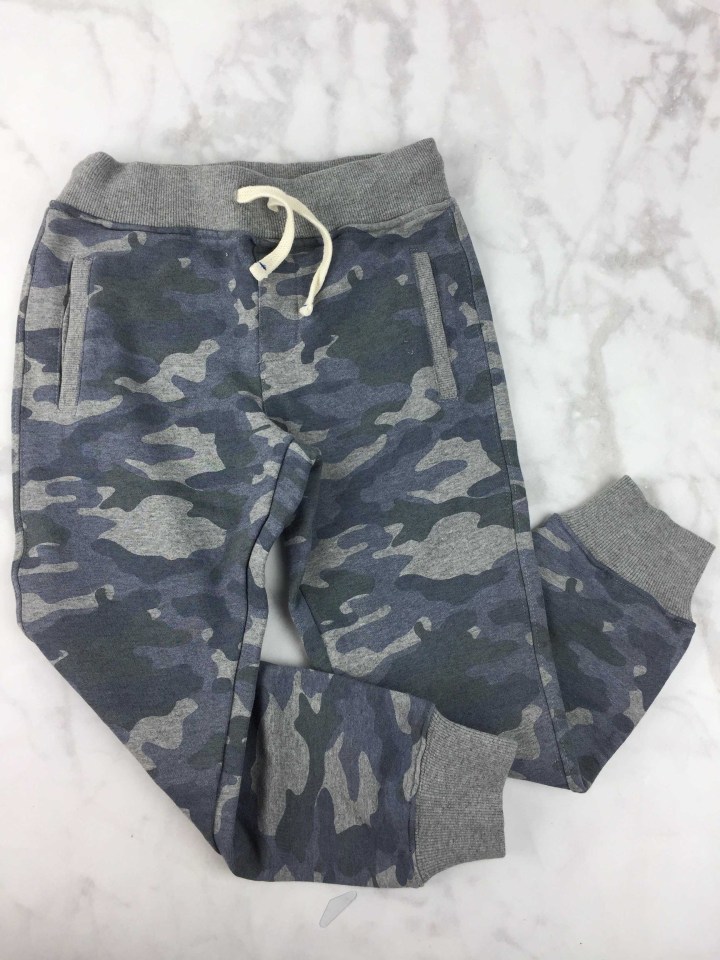 Camo Knit Jogger Pants ($26) My child loved these pants, but they were really huge. They are 100% cotton but I wouldn't expect them to shrink enough to fit.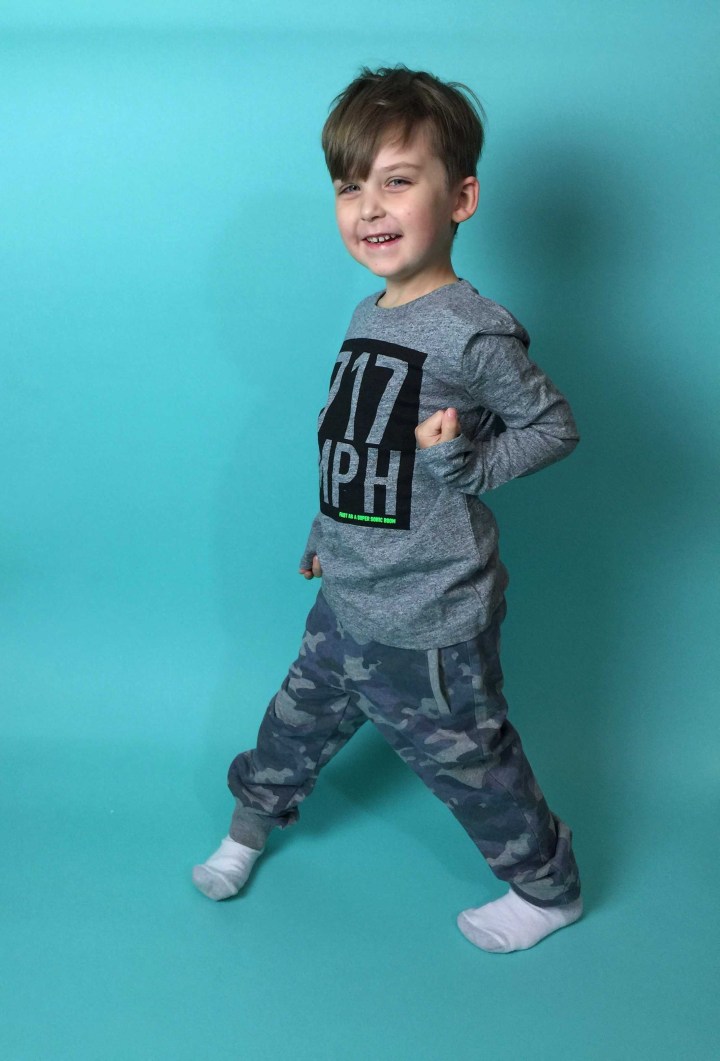 On the website these pants are described thusly:  Supersoft french terry in a slimmer cut (so they look polished). They're just far too big!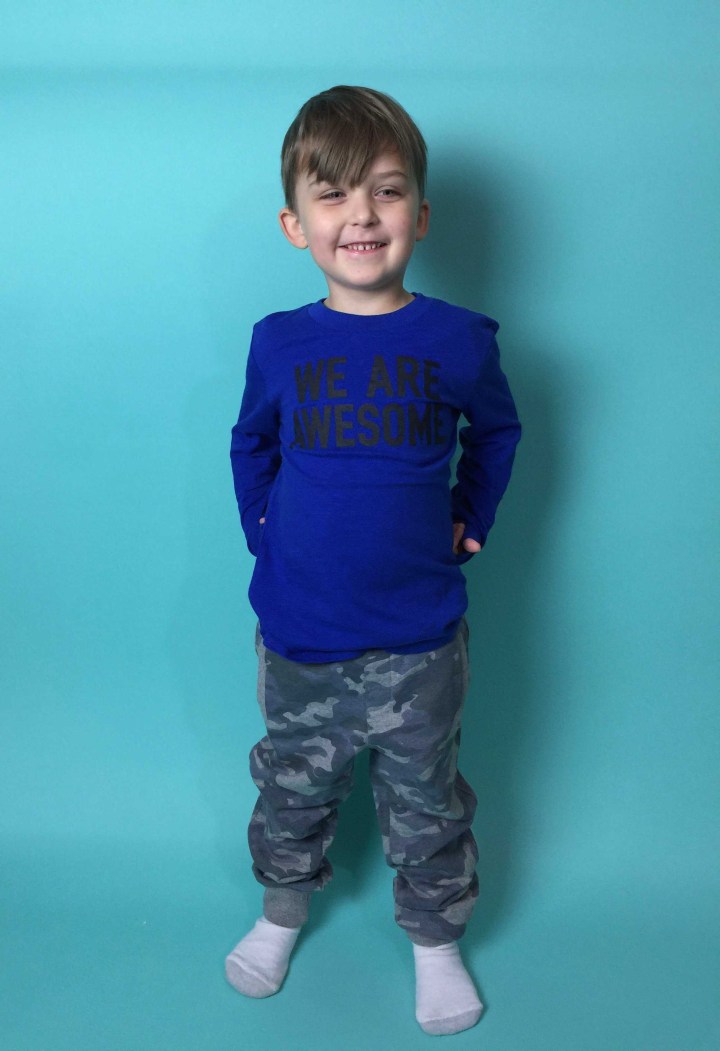 We're not 100% fans of the execution but he likes the look of these clothes!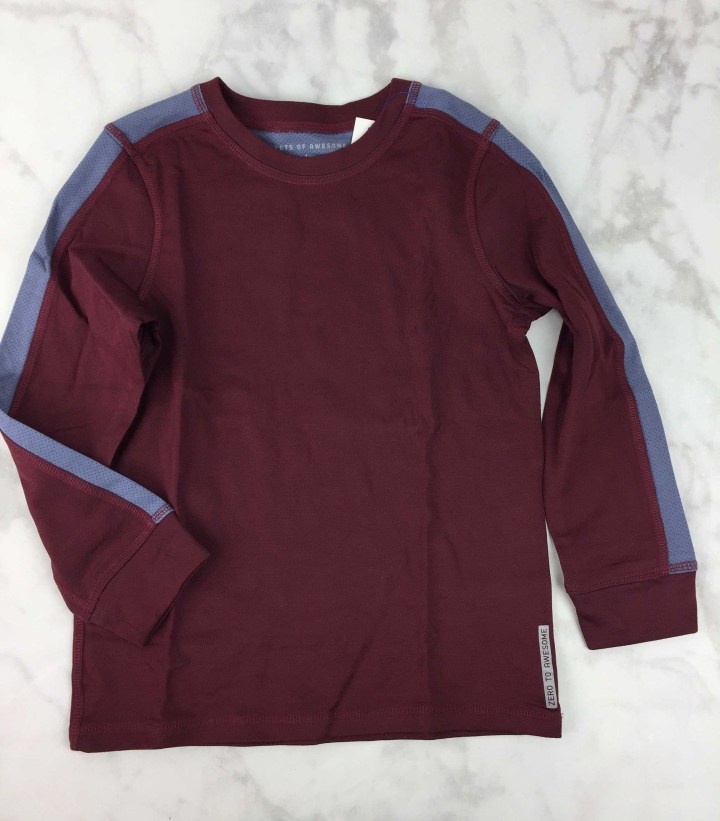 Beet Long Sleeve Tee ($22) A nice logo-free tee with inset sleeves, a small tag on the bottom reads ZERO TO AWESOME.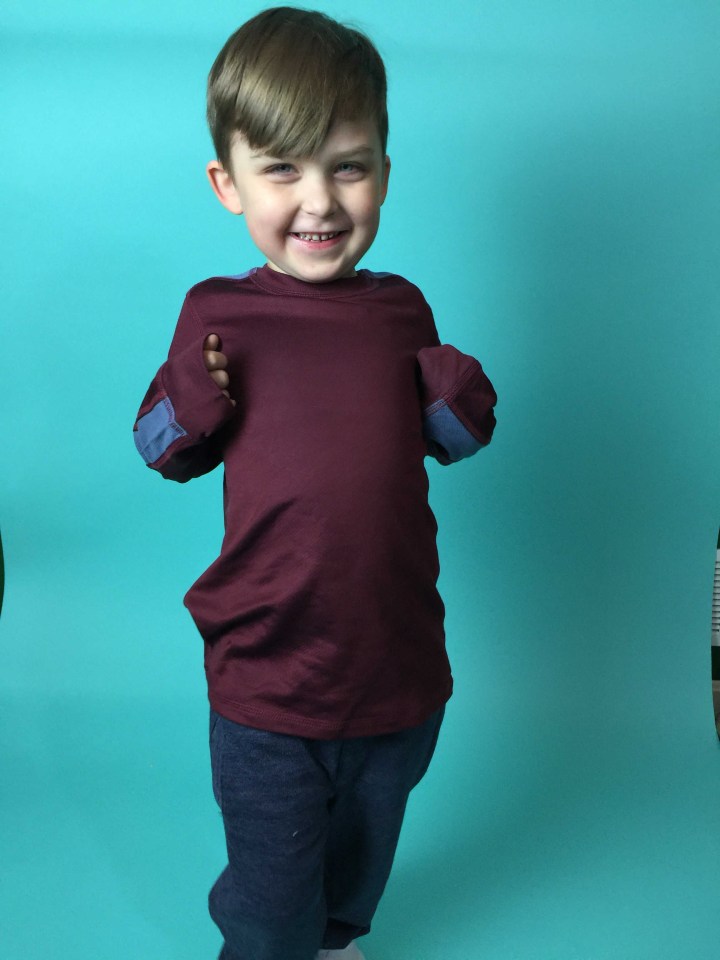 This shirt was a nice weight and a good layering top for winter. 66% cotton, 34% polyester.
Colorblock Henley in Heather Fog ($22) A plain 100% cotton slub henley. Not a fan of white for this guy (he isn't either). Where are the pizza shirts and space cat shirts? Not in our box!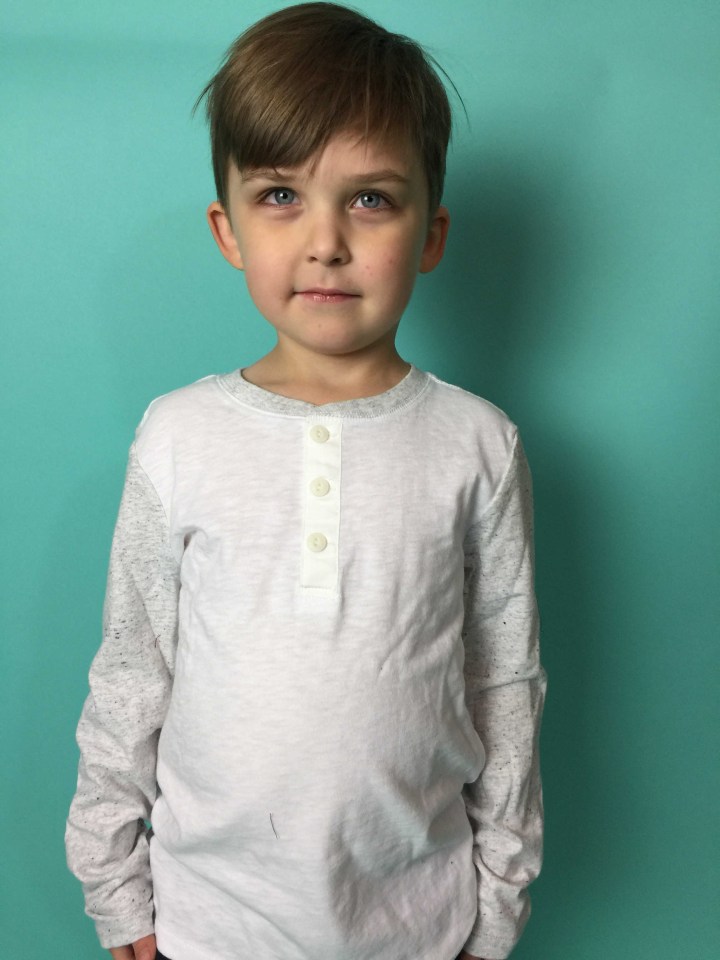 He likes using his "handsome face" for pictures.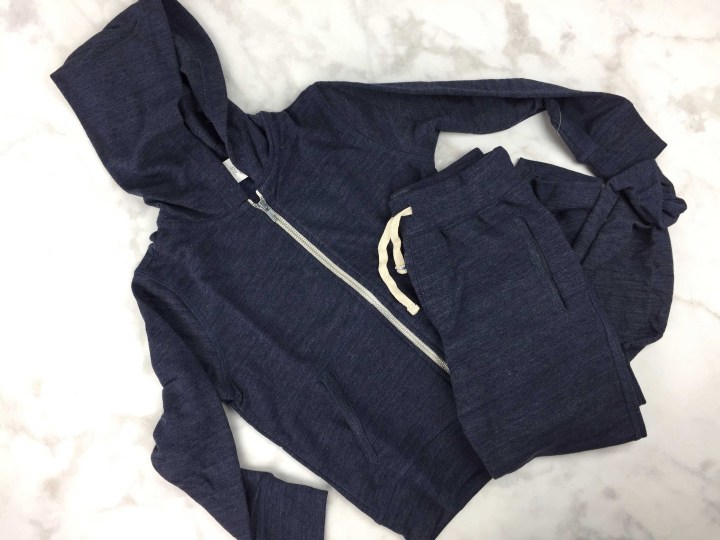 Essential Zip Hoodie ($24) 50% Polyester, 38% Cotton, 12% Rayon
Knit Jogger Pants ($22)  50% Polyester, 38% Cotton, 12% Rayon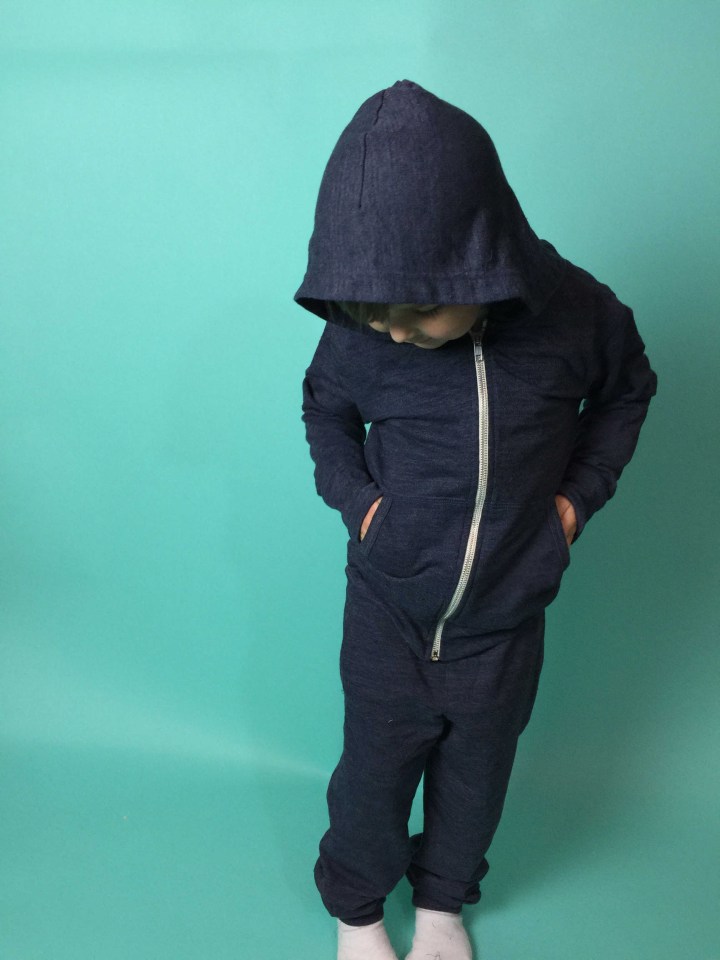 We always want a little room to grow in our kids' clothes and the oversized pants weren't quite as extreme as the 100% cotton joggers.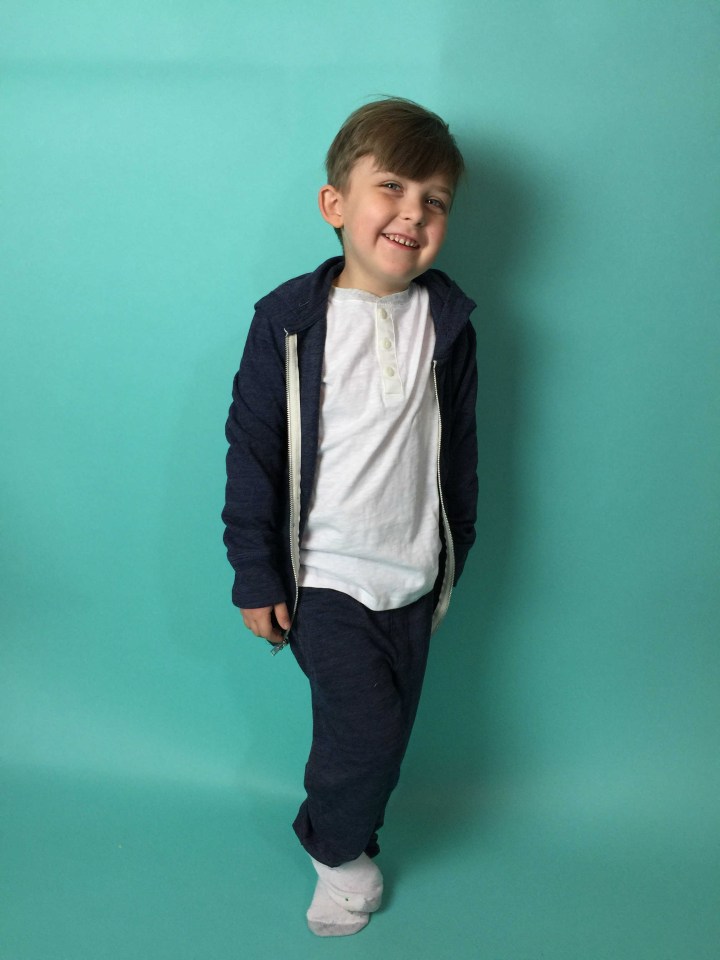 He loved the blue set!
See what I said about that handsome face?
We ended up keeping the matching hoodie and pants set. While we liked this box more than the last one (mostly because it was seasonally appropriate – we got a box of short sleeves in late fall, plus button closure pants he won't wear), we can't figure out the sizing. And we're still not seeing that much variety in the clothing selections. Our little guy definitely loves funny shirts and some of the promised ones from this brand look rad, but they weren't in our box. And funny enough, despite the boys' box being oversold in the Fall, we received the boy's winter box, but the girls box was nowhere to be seen.
We did finally get access to the shop. The prices are exactly the same as what's in the box (remember there's no whole box discount). The shop offers free shipping with a $50 purchase and basically has all the variations on items that have been sent out (no pizza shirts there either). At least in the shop I noticed only pull-on style pants. It may be just my dumplings but my children are really quite adamant about not having buttons.
While we did end up picking up 2 items from this box this quarter, we definitely think there's room to improve, but also worth checking out to see if it's right for you.