Scent From is a new travel-inspired candle subscription from the UK, bringing carefully selected scented products to your mailbox every month. Each month is inspired by fragrance from around the world, in the form of candles and one home accessory. The subscription is $26.59 and ships worldwide. I really like that the monthly theme is right on the box! This month's theme was Scent From Stockholm!
Everything came inside a cardboard box with a lot of paper worms to keep everything nice and safe through transit.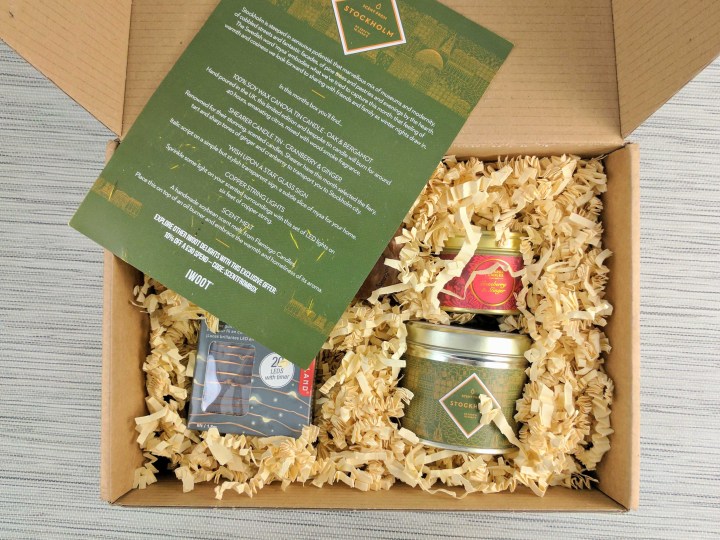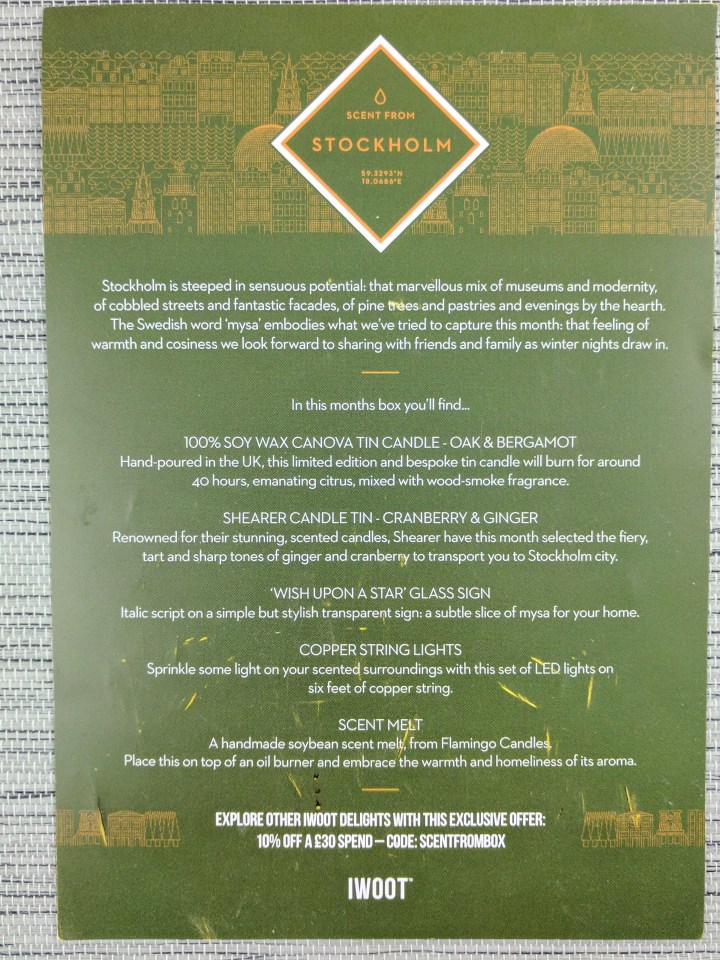 We received five items this month. We get two candles, one scent melt, and two home accessories. This box is supposed to capture the feeling of warmth and coziness we look forward to sharing with friends and family as winter nights draw in. This is perfect going into December!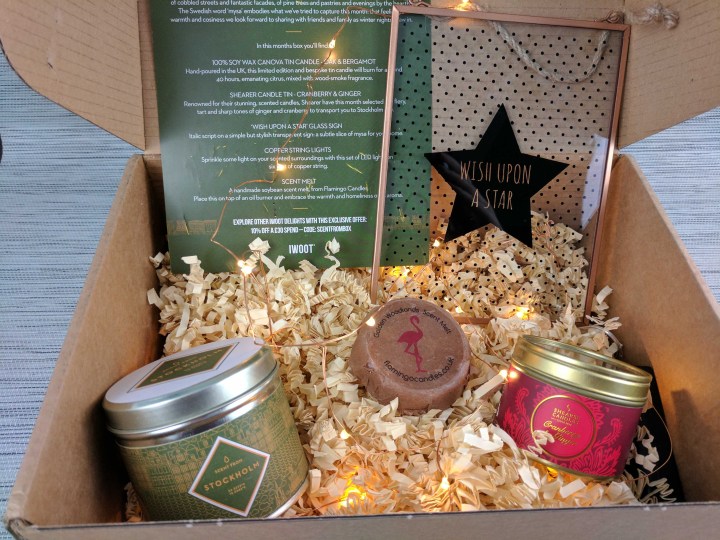 Everything in the box. I love the packaging for the candles and the little lights are so pretty!
Shearer Candles Tin – Cranberry & Ginger. This scent is slightly spicy, but I found it fruitier and sweeter than I was expecting. It's the perfect scent for the Christmas Season! And the wax is a very nice red color.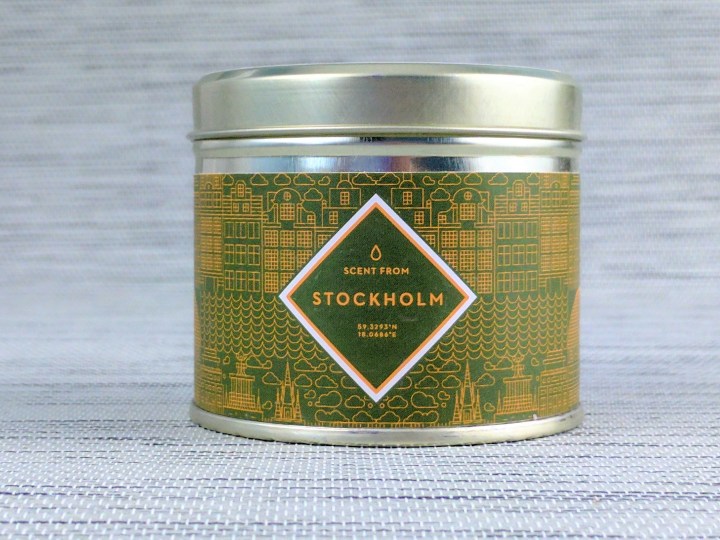 Soy Wax Tin Candle – Oak & Bergamot. This is my favorite of the two candles. I love the woodsy and deep scent coming from it. It's something I want to come back to! It reminds me of forest and winter. This candle will burn for around 40 hours.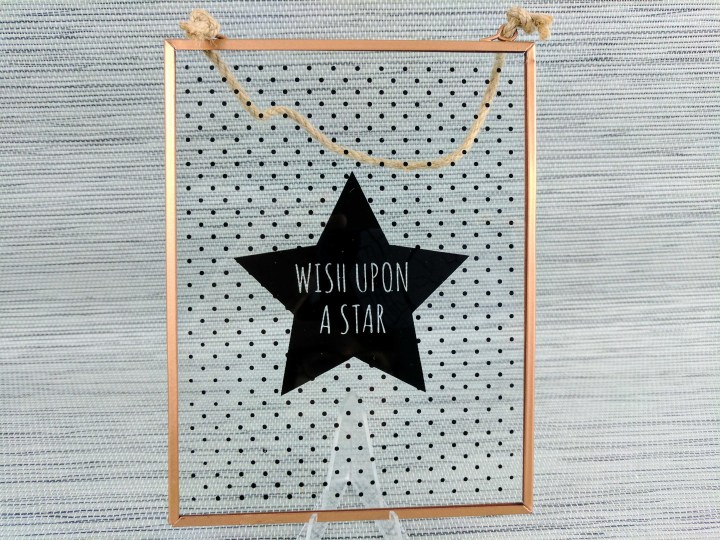 "Wish Upon A Star" Glass Sign by Jones Home & Gift ($10.75). This is so lovely! I love the copper frame and the black design on glass. I'm biased as I would like anything with polka dot pattern on it (it's a problem). I'm not that sure about the rope, I might swap it for a copper-colored chain, but that's not a problem! It would look good on any wall, in a kid room, or the grown-ups!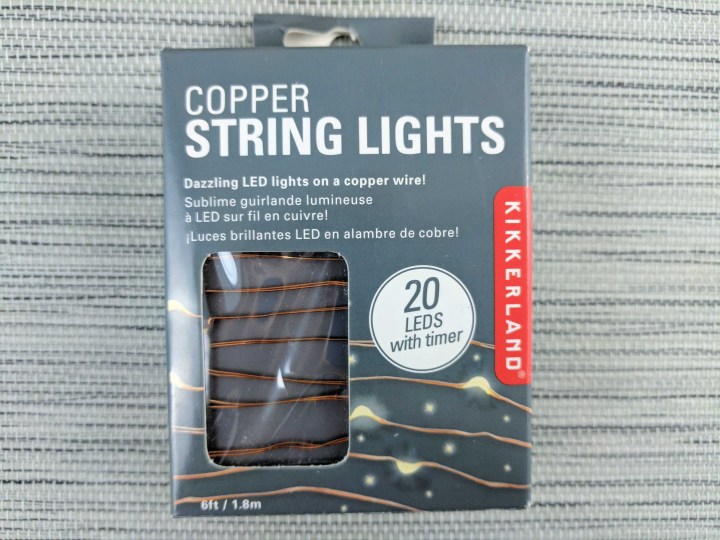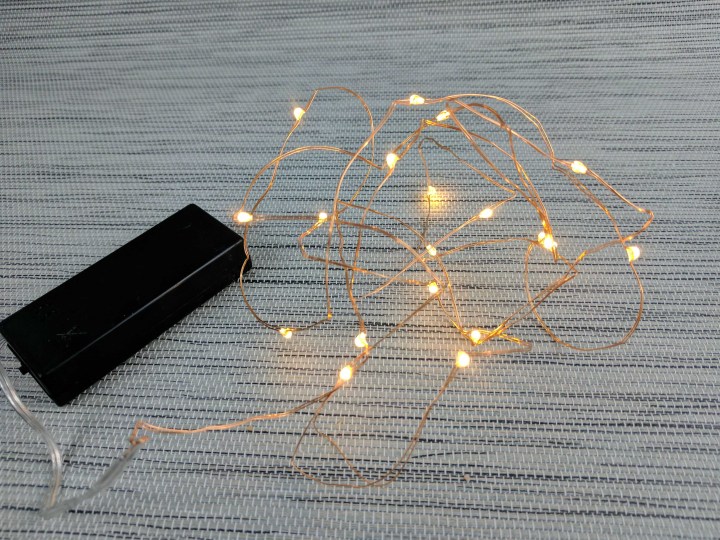 Copper String Lights by Kikkerland ($7.98 on amazon). This is a 1.80-meter (6-feet) flexible copper wire with 20 LEDs. They are so neat! They are so easy to use, you can bend them any way you want, you can hide them under a light piece of fabric to add some atmosphere. Mine are already on my bookshelf, looking cozy!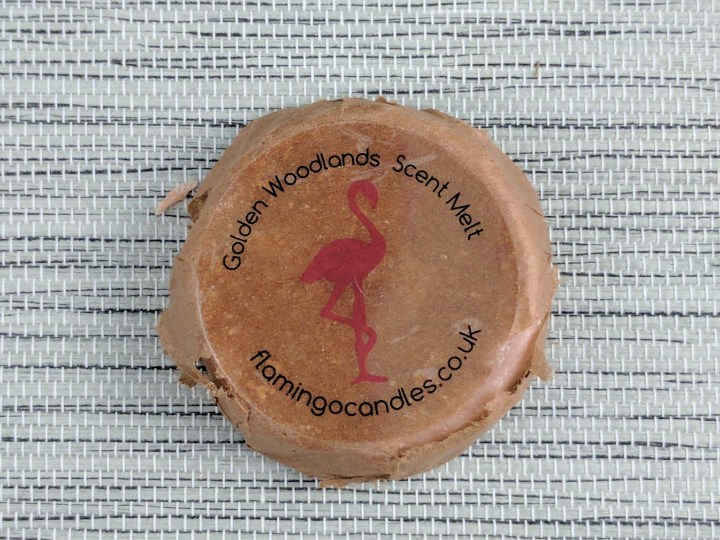 Scent Melt by Flamingo Candles ($2.54). A little handmade soybean scent melt to be use with an oil burner. It smells very good, but I can't quite figure out the scent. It's woodsy, earthy, comforting. The Golden Woodlands Scent Melt was a special edition and I can't find it on their website.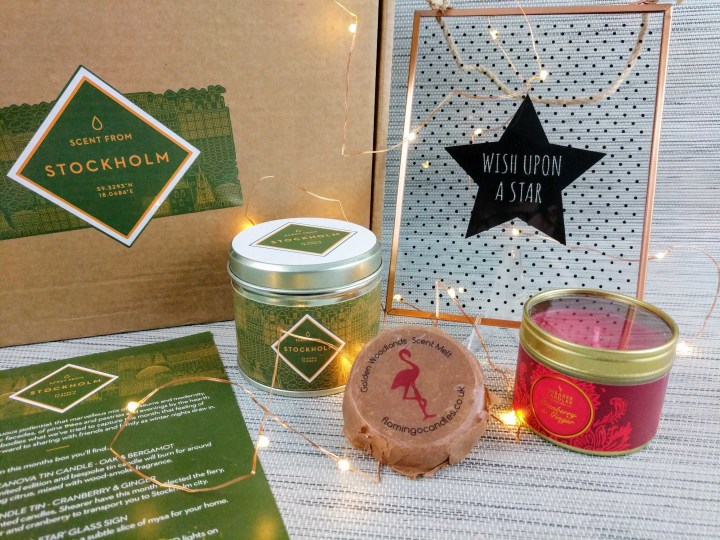 I really enjoyed the scent from Stockholm! The scents were just the right amount for my taste, they worked well together, and the items were nice and easy to incorporate in any decor.
December's scent is from New York!
What did you think of this month's Scent From?