Mouth: Bourbon Every Month is a monthly bourbon subscription from the Mouth family. Depending on the duration of your subscription, you will get full-size bottles from indie each month for $59-$74 per month.
While I am really a gin girl, in the winter months, I much prefer the warming sensation a good bourbon gives me. I have been pouring myself a little toddy each night and settling in with some TV (and a cat on my lap – also very warming). But we can't be having the same thing every night! Variety, I say!
DEAL: Save 20% on your subscription! Use coupon code SUBSCRIPTION20.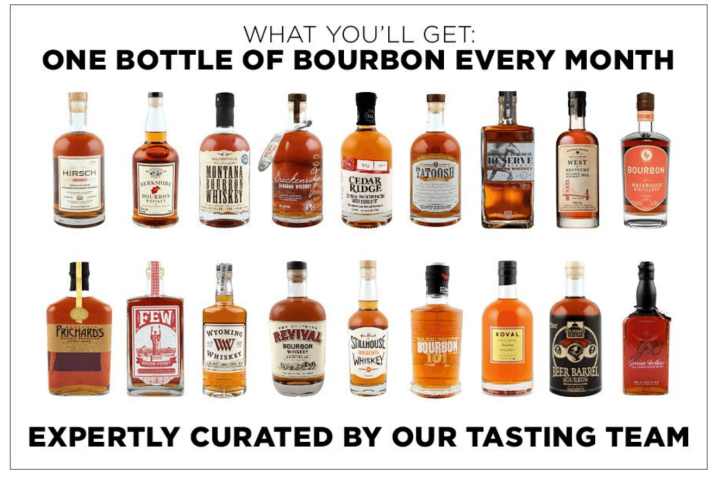 Enter, the Mouth: Bourbon Every Month subscription. I am quite happy to let someone else wade through the dozens, perhaps hundreds, of options that are out there. This box is a curated supply of craft bourbon, designed to broaden your horizons and help you find the bourbon that warms you up just right.
How it works: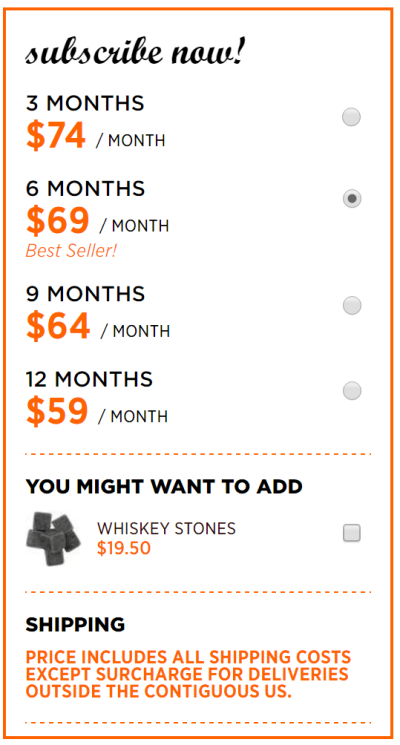 Choose the duration of your subscription. The longer you go, the better the deals. Mouth offers a few bourbon and whiskey boxes – I opted for the bourbon subscription, which includes a full-size (or equivalent) bottle each month. I like to sip bourbon straight, so one bottle a month should be more than enough for me, and maybe a little sharing with visitors. The more bottles I have around, the longer I get to enjoy each one!
After receiving a confirmation message and welcome certificate with the details of your subscription, sit on your hands and wait for your first bottle. If you order before the 3rd, you'll receive your first box that month.  If you order on the 4th or later, your first box arrives the next month. Subscriptions boxes are shipped around the middle of each month. Boxes take 1 to 5 business days to arrive, so you can expect to receive yours between the 16th and the 25th. Shipping is included in the cost of the subscription.
As this is an alcohol subscription, keep in mind that deliveries must be signed for by someone who is 21 or older, and alcohol cannot be shipped to all fifty states, so check ahead if you or your gift recipient can receive this box in your home state.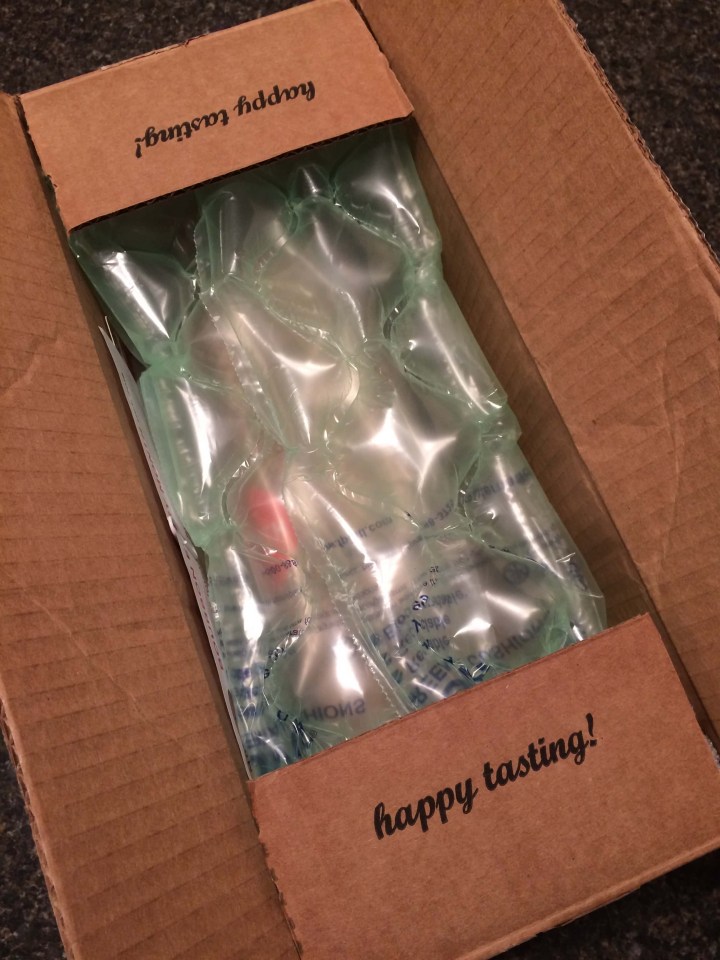 Each month, the Mouth team of curators puts together an amazing selection and orders from the makers to keep everything as current as possible. Given the resurgence of interest in craft cocktails, there are plenty of distillers out there making great bourbon.
My Experience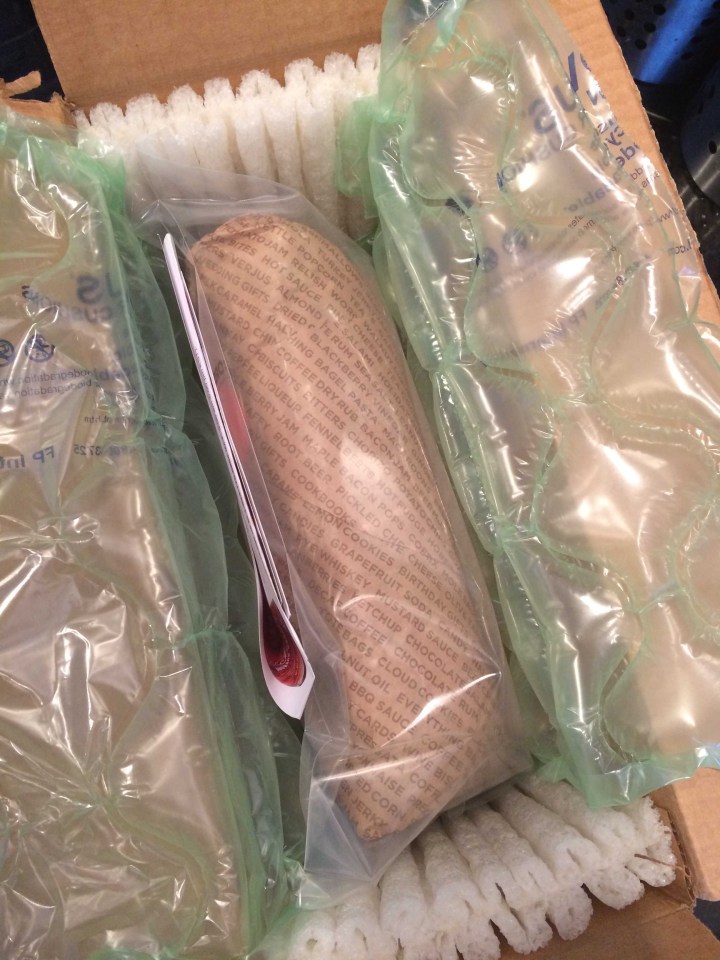 Because I work during the day, I can't be home to sign for my package, so I send these to work.  (Someone who is 21 needs to be at home to sign for the package.) My coworkers are always very excited to see what I am getting when the Mouth boxes show up.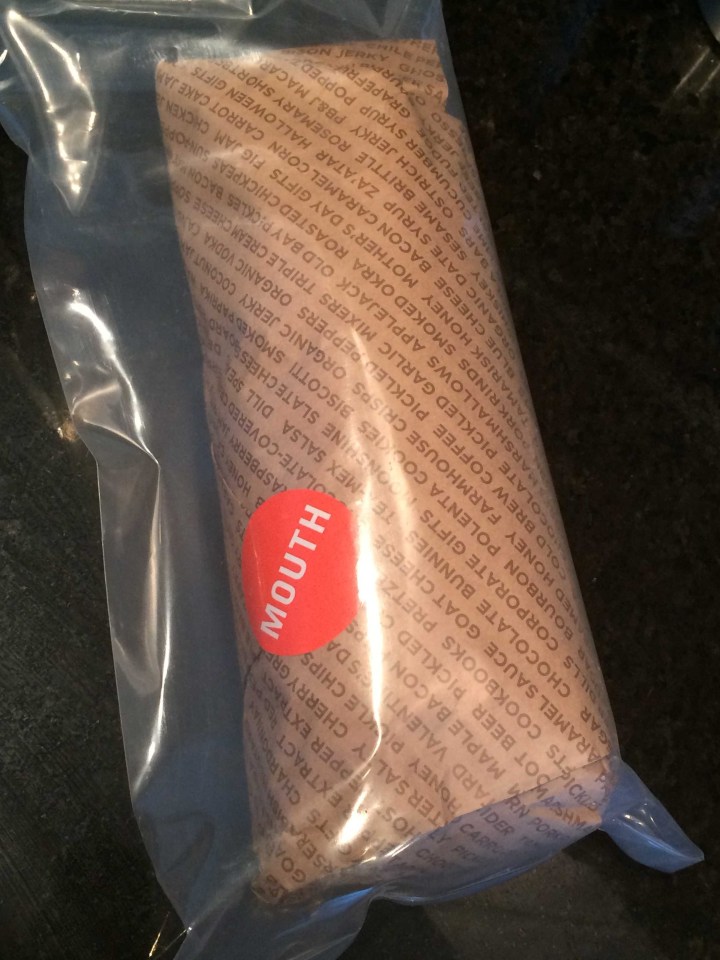 The Mouth packaging is really great. Heavy duty bubble wrap, with foam at either end of the box. This thing wasn't going anywhere inside that box. Inside that, a sealed heavy plastic pouch – no chance for leaks if something had somehow broken the bottle. Around that, fun custom paper with a lot of delicious food words on it. Inside that, more bubble wrap.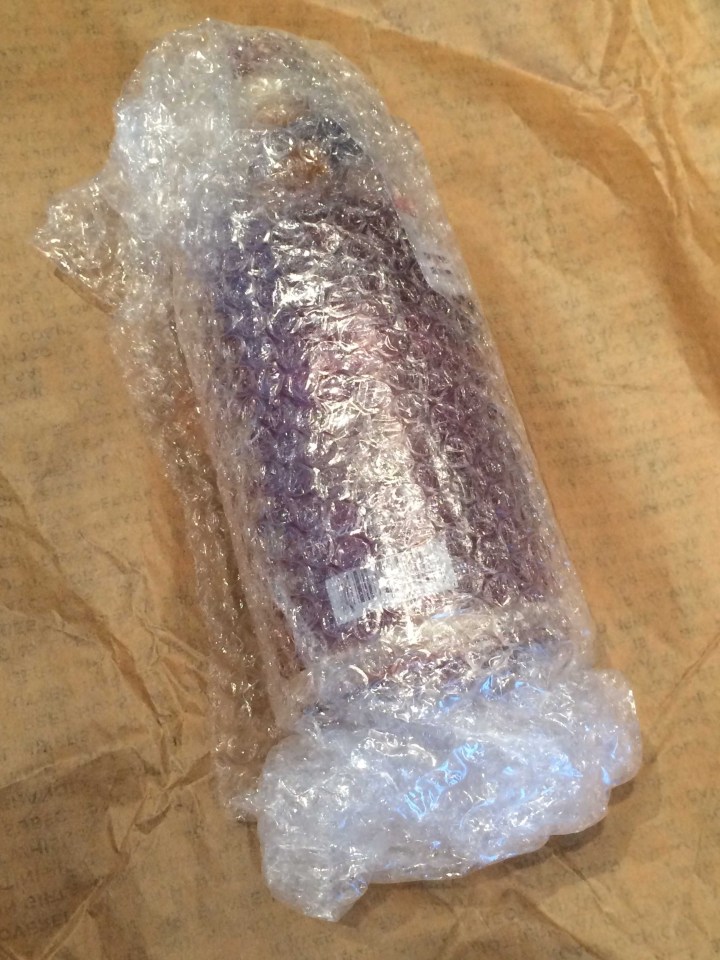 Breckenridge Bourbon Whiskey by Breckenridge Distillery in (you guessed it!) Breckenridge, Colorado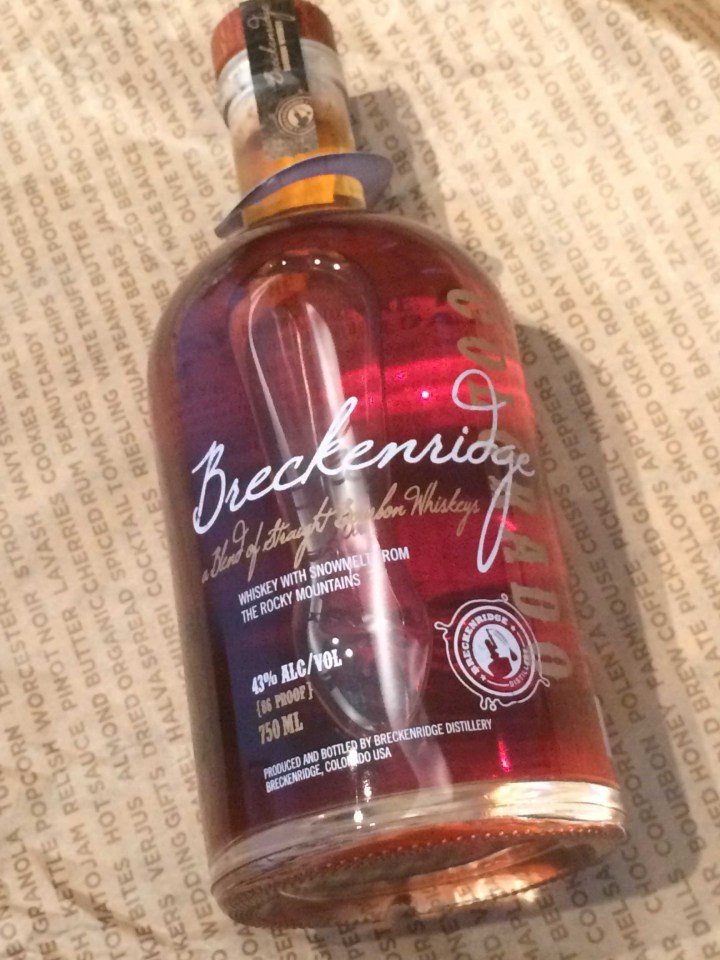 This bourbon is from the Breckenridge Distillery in Colorado. Wait – bourbon from Colorado? Yes, bourbon can be from somewhere other than Kentucky. I'll be honest, I raised an eyebrow, but I went with it.
The Breckenridge Distillery has a great reputation – look at all of those awards! And, Distiller of the Year twice from the New York International Spirits Competition? OK, I am warming up to this Colorado Bourbon thing.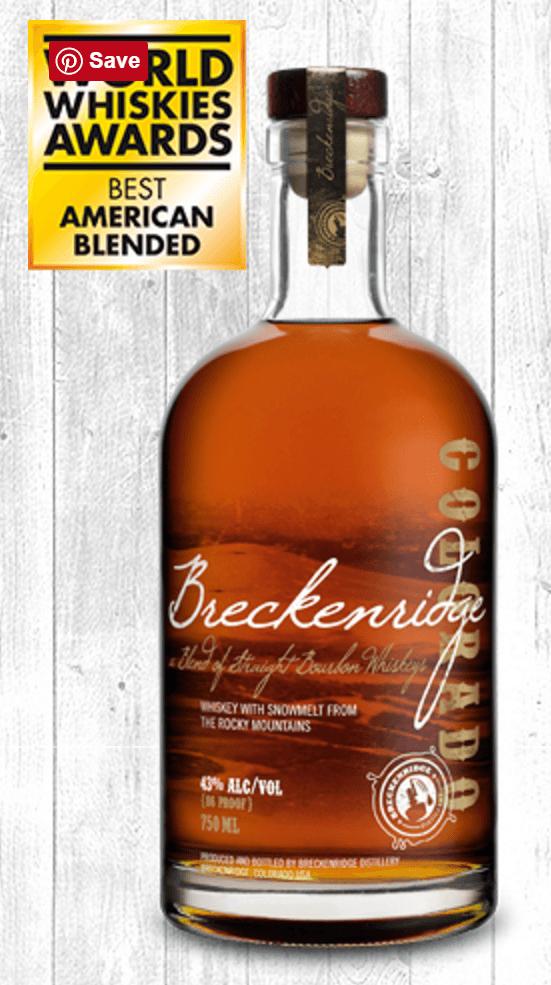 This blended bourbon is made with a high percentage rye in the mash – 56% corn, 38% rye, 6% barley, to be exact. It is made with Rocky Mountain snow melt, BECAUSE THEY CAN, and it is aged in new charred oak barrels for – wait for it – two to three years.  Seriously. It's just a wee babe of a bourbon, but it is surprisingly good, given its relative youth.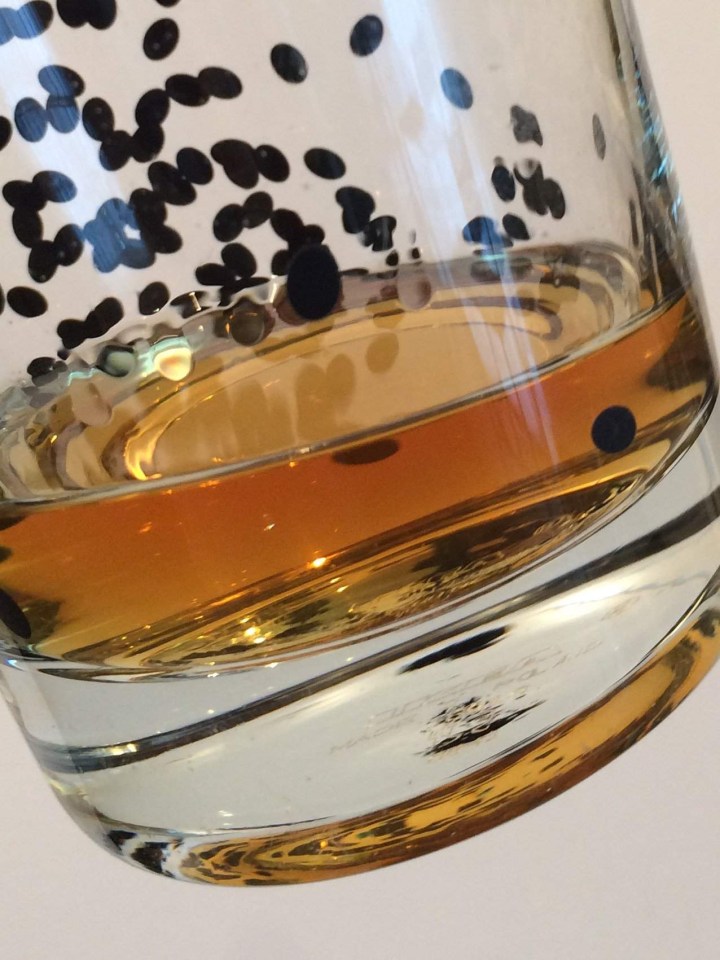 I usually drink bourbon neat. I was doing that with this one until a friend who also likes bourbon came over and dropped a little water in theirs. I tried it, and, in this case, I agree that adding a little water opens it up nicely. Notes of caramel and vanilla, maybe a little banana. Relatively light bodied, a nice amber hue.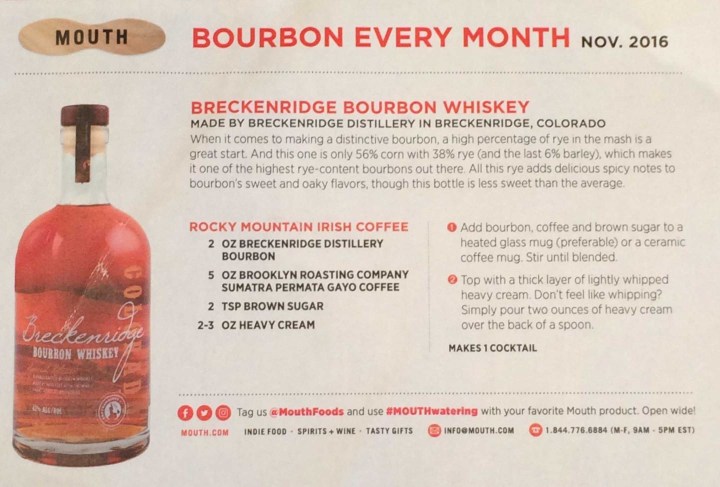 The box came with an information card and an additional recipe card.
While I love a good recipe suggestion for gin, I'll admit I am less likely to make a bourbon cocktail. I order them all the time, but I am much less excited to make them at home. I don't keep the right ingredients around for bourbon cocktail mixing. I do appreciate the suggestions though – seeing what is paired with the bourbon can give you a sense of what to expect from the bourbon itself.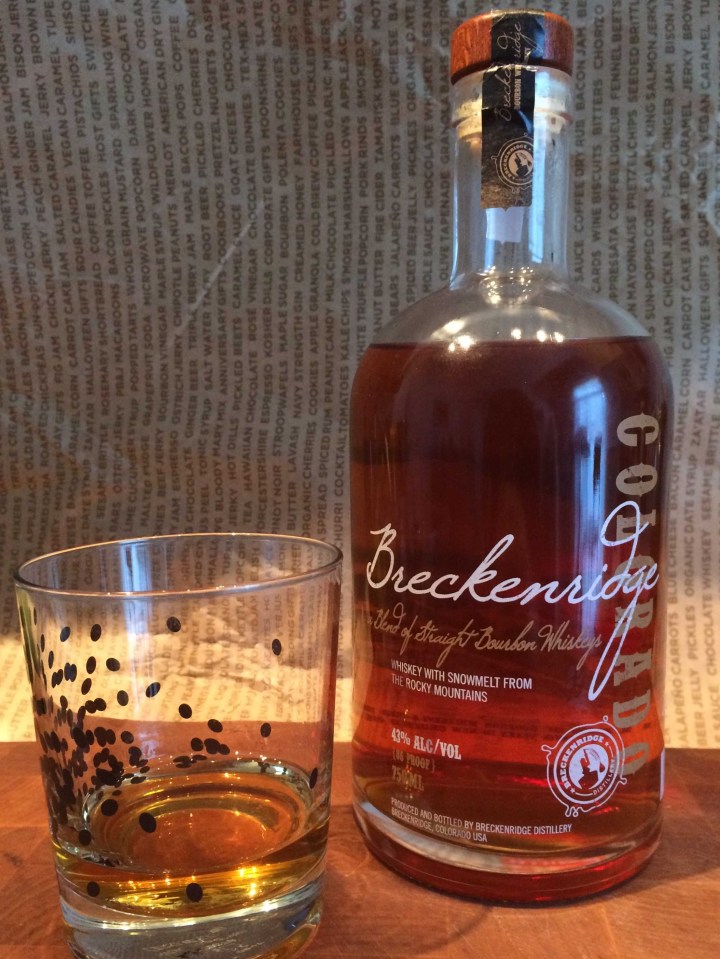 Why I like my Mouth: Bourbon Every Month Subscription:
Well, for starters, I like bourbon. And I like things appearing on my doorstep. So what's not to like about bourbon appearing on my doorstep? (Answer: breaking federal laws – make sure you can mail alcohol across state lines to yourself legally!) When I think about how much bourbon I could go through during the colder months, a bottle a month for a few months didn't feel excessive. I especially like that this subscription gives me the chance to broaden my bourbon horizons. It provides me bottles that I likely would not come across on my own.
This subscription makes a great gift for the bourbon drinker in your life. Maybe they will be nice and make you a drink the next time you see them!
I am looking forward to next month's box already!
Visit Mouth: Bourbon Every Month to subscribe or find out more!