The Collectors Case is a geeky mystery box shipping from Canada. This box is super cool because you have a chance to receive a mystery POP Vinyl or a celebrity autograph! There is typically a theme for the month.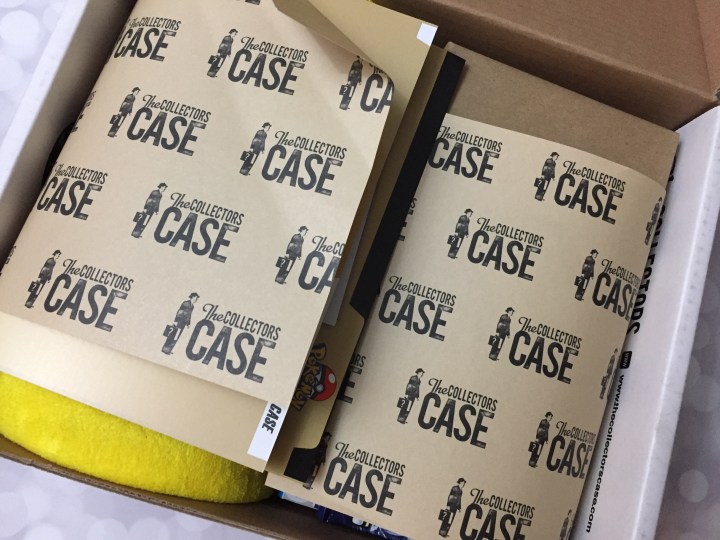 The production of this box is top notch – the branded kraft paper is thick and smooth, and looks so professional!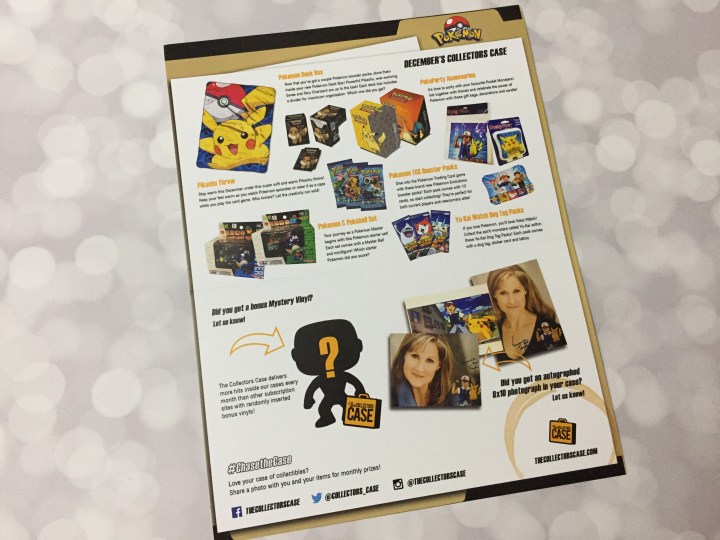 This month's theme is Pokemon! I've been playing the games since I had my first Game Boy, and I still play some of the newer games on my 3DS. This month you have a chance to receive a signed photo of Veronica Taylor, who voices Ash – I met her at Fan Expo, and she is seriously awesome. You also have a chance to receive a mystery vinyl!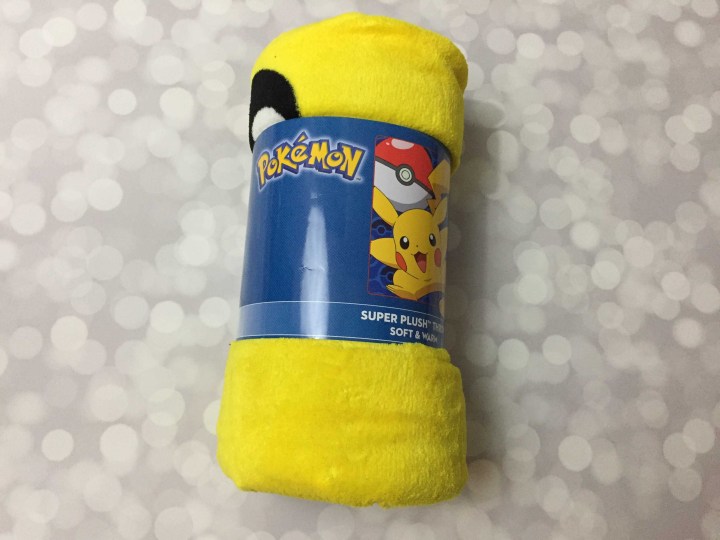 The hero item of the box has to be this super soft Pikachu throw blanket! I'm torn – I have so many of these throws already (Star Wars, Marvel, Sailor Moon… I have a basket of them!) because they're the perfect size to drape over my lap when I'm at my computer. I am wavering between keeping it or gifting it to one of my MUCH younger friends who is more into showing off her Pokemon nerdom than I am. The design is Pikachu with a Pokeball on a blue background. The blanket is 46 x 60″ which is pretty standard for these types of printed throws.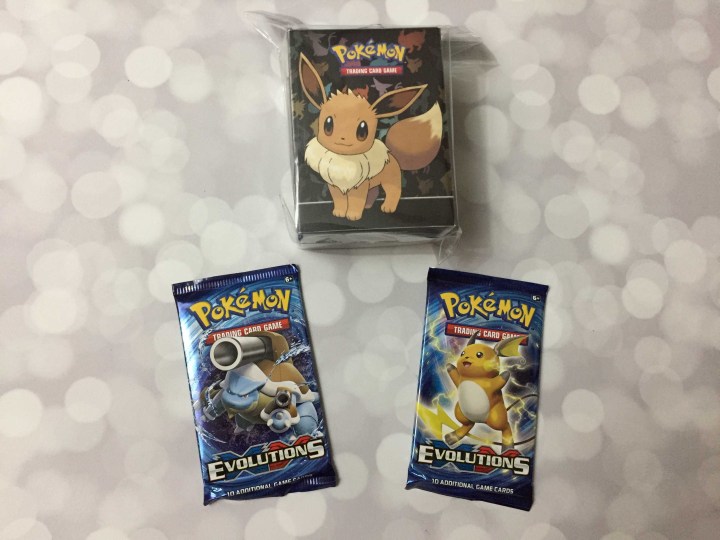 Pokemon XY Evolutions Booster Packs ($3 x 2) I was obsessed with the Pokemon TCG when I was younger. I even taught my grandma how to play it on the 2-hour ferry right to their cabin on Vancouver Island – not even joking. I have a bunch of the original Japanese cards. One of the girls at the board game night I go to at the local comic book store is still into the game, so I will be sending these her way for Christmas! The Deck Box ($6) features Eevee, one of my favorite Pokemon from the original 151.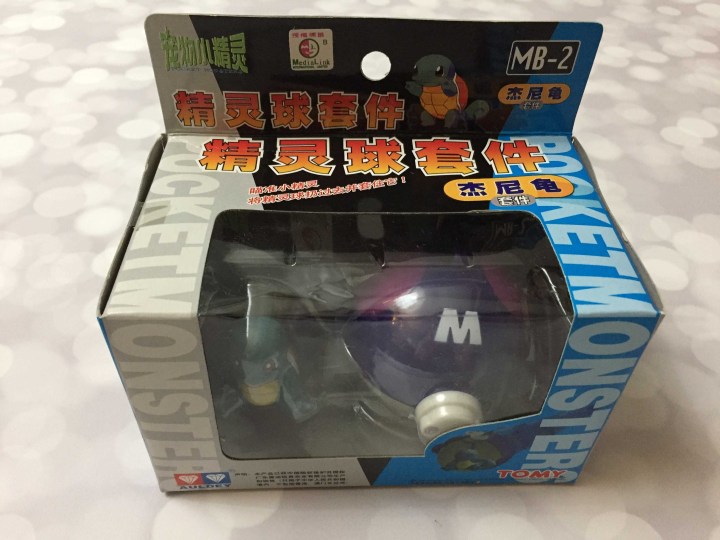 I was SO EXCITED when I first saw this Squirtle figurine. It's obviously not authentic, but that Master Ball it comes with is perfect for cosplay. Squirtle was always my starter Pokemon of choice in the earlier games (Water types rule!) until they replaced him with the next generation.
Unfortunately, it's not very high quality which isn't surprising since it's a bootleg. The figure doesn't sit up properly and the Master Ball is obviously missing a piece on the button (the screws are exposed).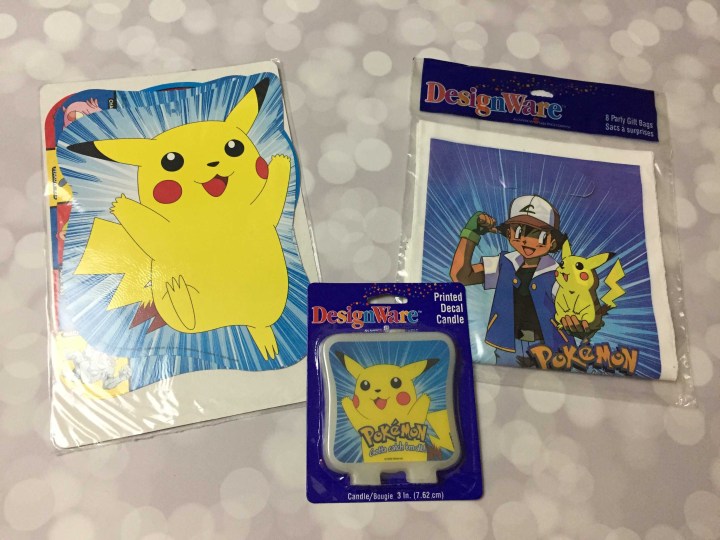 Okay, what kid wouldn't love having a Pokemon themed birthday party? This set of party favors is super cute – though I think I'll have to hand these over to someone who still has a birthday party! There are a set of printed placemats/activity mats, a candle, and goodie bags.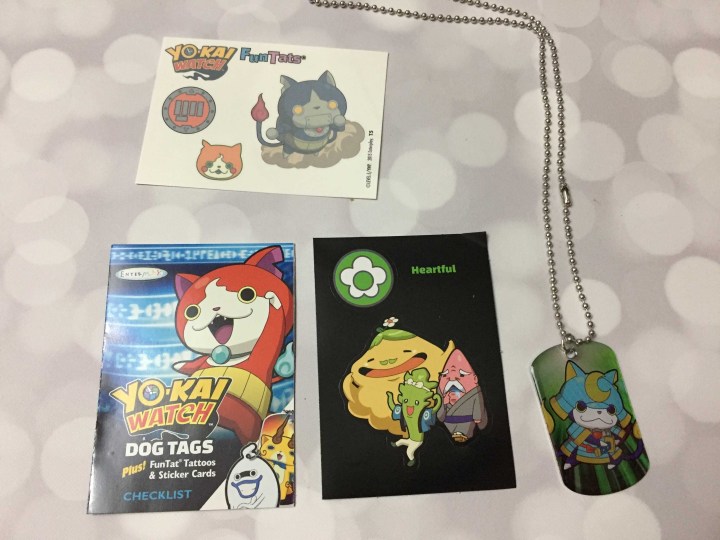 Amidst the Pokemon goodies, I found a few surprises. One was this Yokai Watch dog tag. Yokai Watch is a series sort of spiritually similar to Pokemon. This package included some stickers and a dog tag necklace. The character featured is Shogunyan. "Nyan" is the sound that cats make (basically instead of the American "meow") and it's dressed as a Shogun samurai.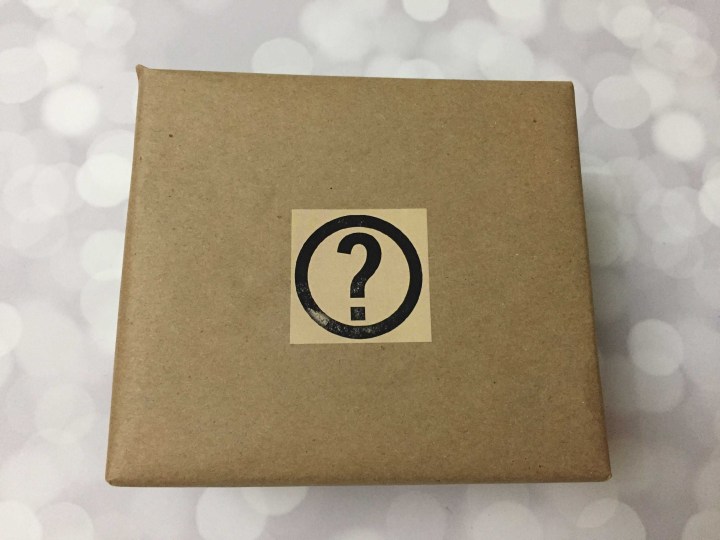 The other surprise was a wrapped box with a big question mark on it…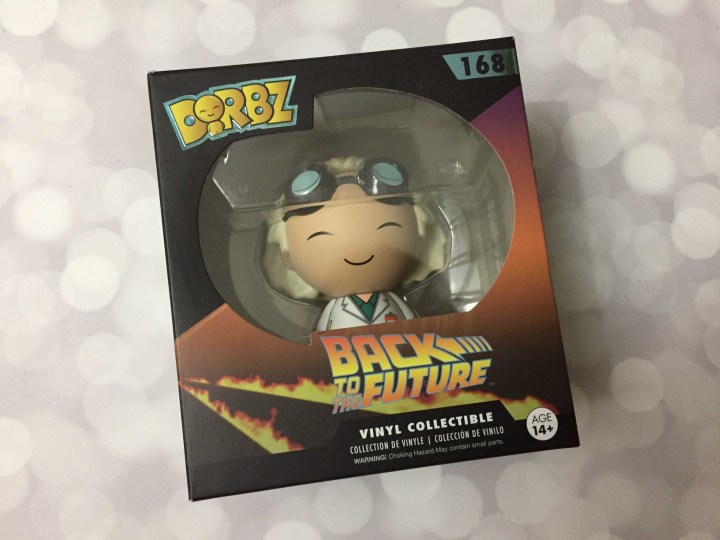 I got a mystery vinyl! It's my first Dorbz, and it's Doc Emmett from Back to the Future! He's so cute, and I can't wait to display him with my other Pops. Am I the only person that finds it easier to display them in their boxes?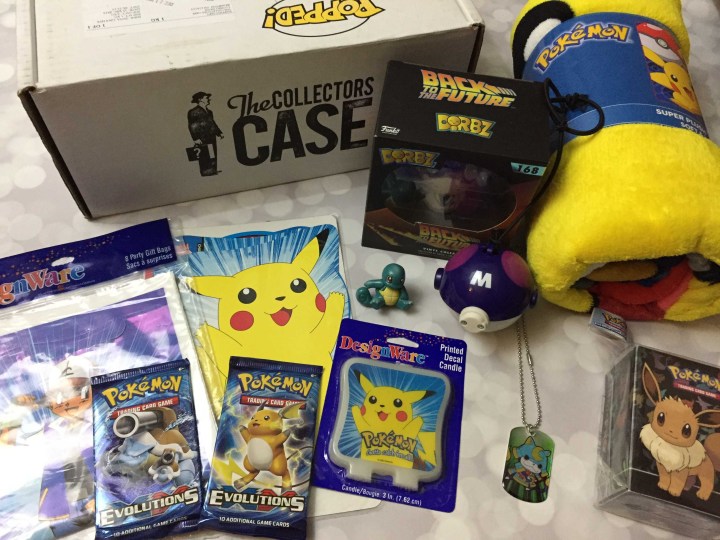 My first Collector's Case was fun to unbox! The Pokemon theme hit me right in the nostalgia bone, but honestly, the Dorbz was my favorite item. That and the Pikachu blanket – which I will probably be keeping. It's just so cute. And soft. And Pikachu! It's a shame that the Squirtle set was so poorly made, I would have rather seen another licensed item in the box instead. This box does adhere to the monthly theme, so not everyone is going to like every box, but for me, it was a win.