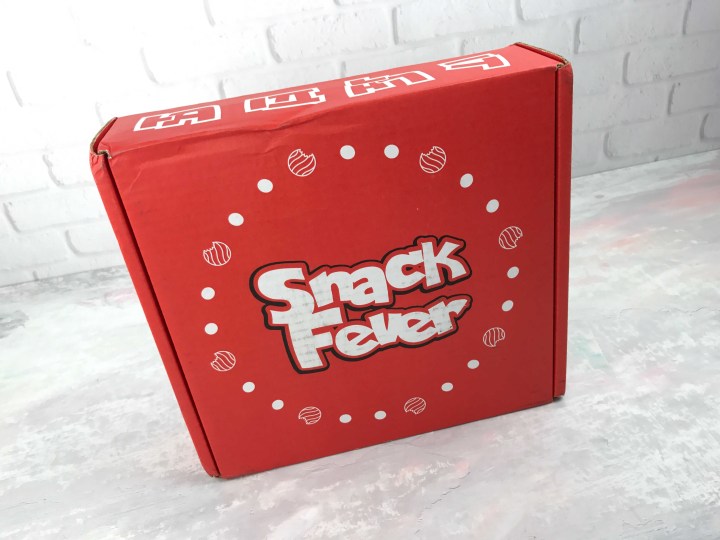 Snack Fever is a monthly subscription box that delivers all your favorite Korean snacks, as well as other hard-to-find Korean treats. Each month, subscribers will get 5 to 12 Korean snacks and treats, depending on their subscription.
Snack Fever is available in three boxes, the mini box, the original box, and the deluxe box, and subscriptions are $12, $20, and $40, respectively, every month.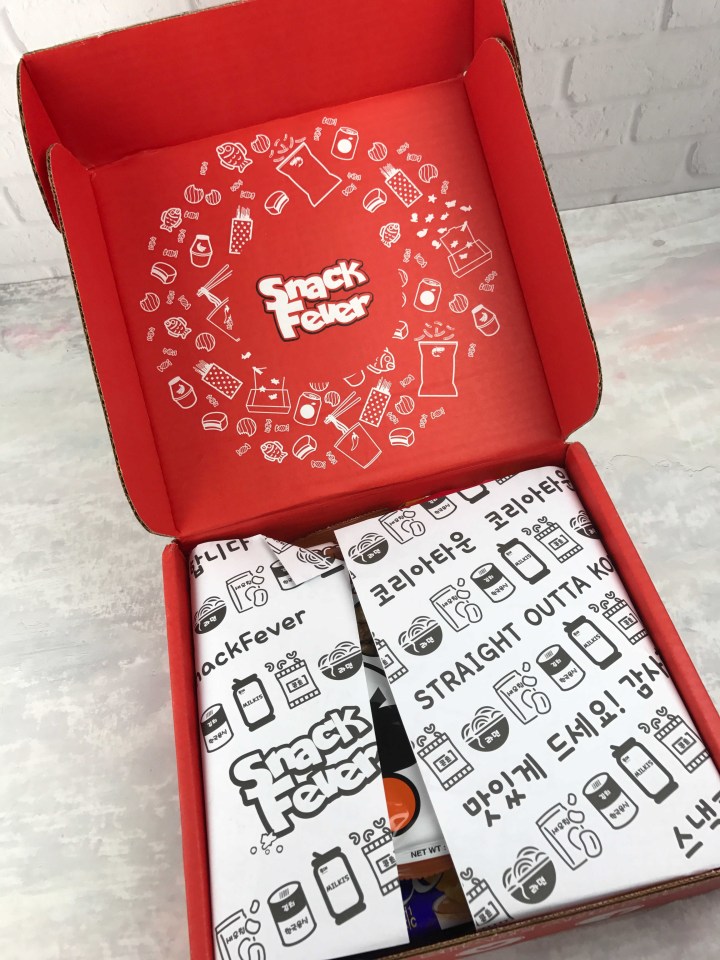 DEAL: Save 10% on your first original box. Use coupon code NEWSF10.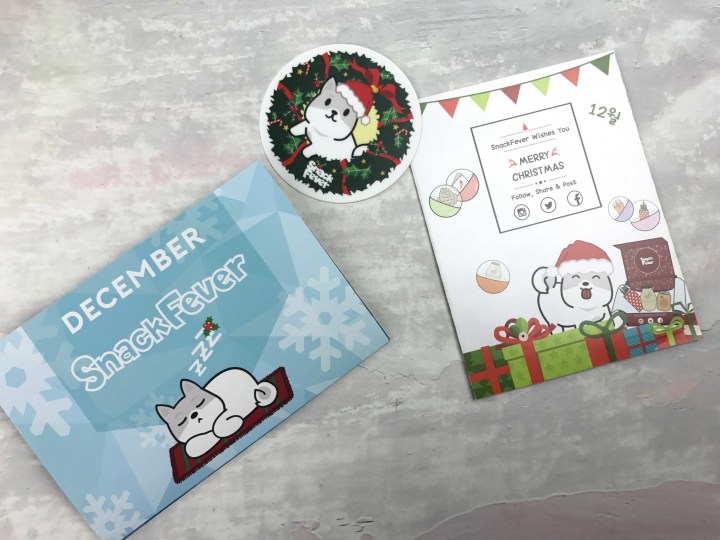 Snack Fever boxes are now themed – December is all about sweets! Mandoo the Jindo puppy is SO super cute with his Santa hat!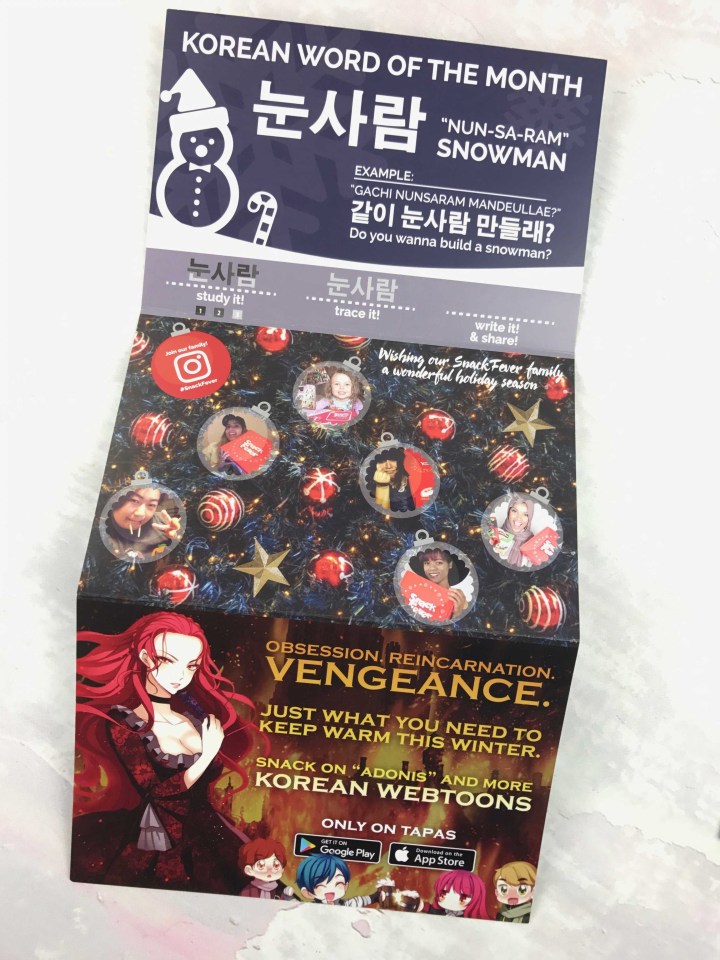 The info cards add cultural flavor – and the word of the month!
The extra cards went a little further than just the monthly word with new Hangul characters to learn.
The Eggbun app has more ways to practice!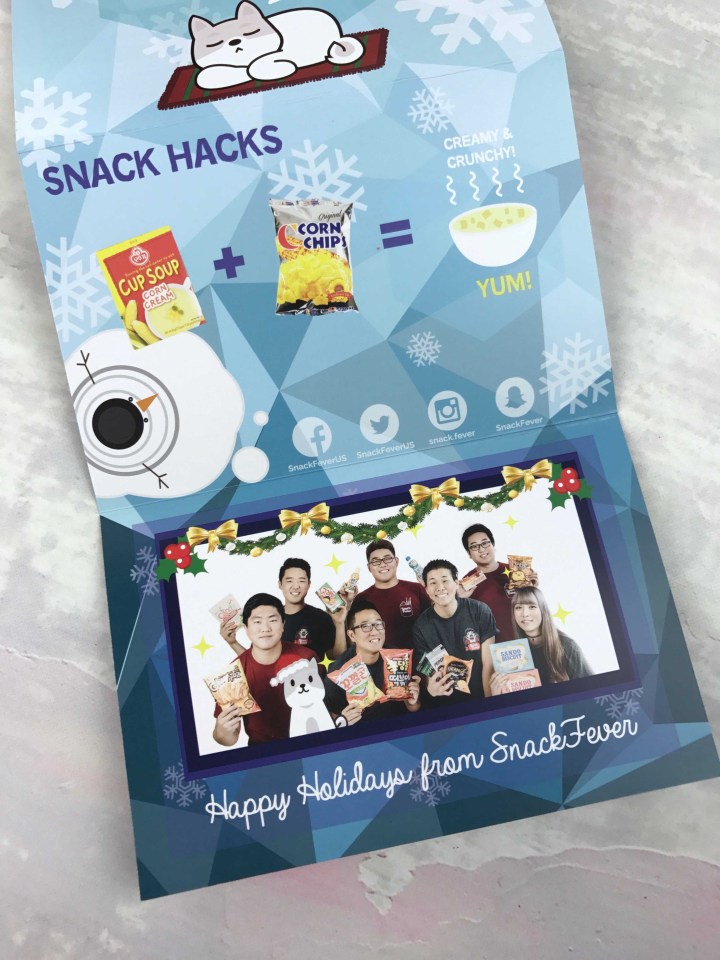 Another Korean Snack Hack this month!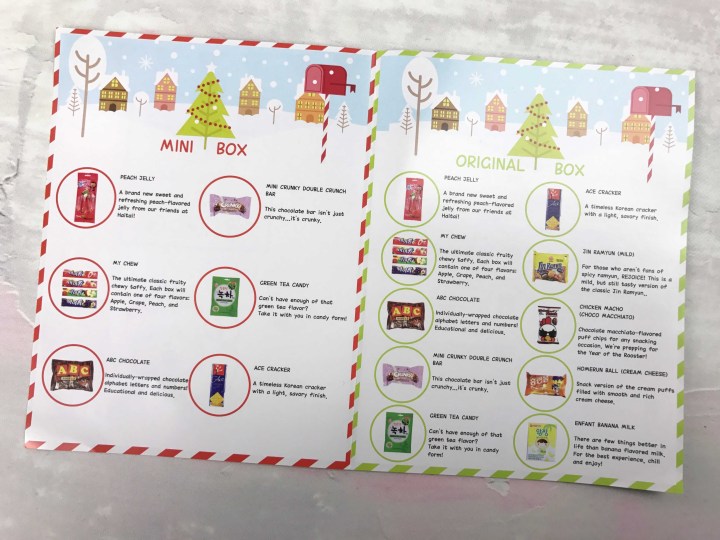 The pages show what's inside the Mini and Original Boxes (the back side shows the Premium box – but Summer's review will cover that one!).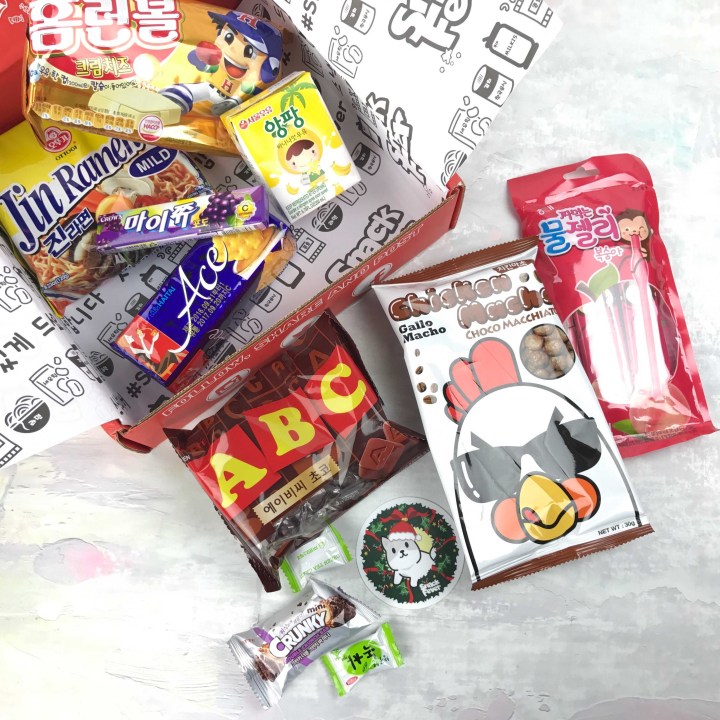 Everything in my December Box! Sweets, sweets, and more sweets!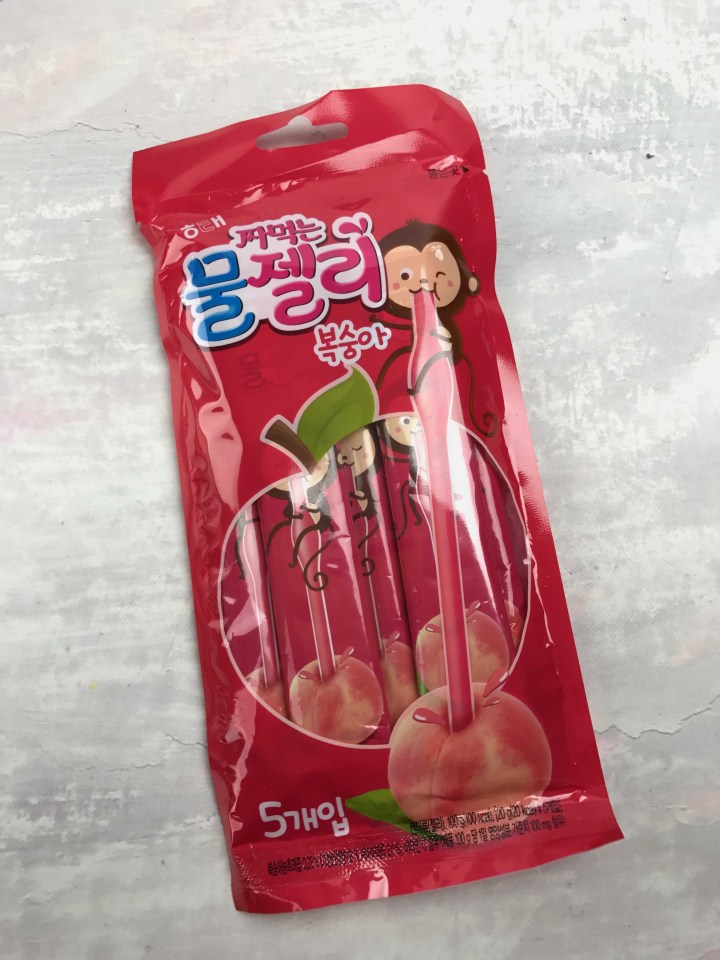 Peach Jelly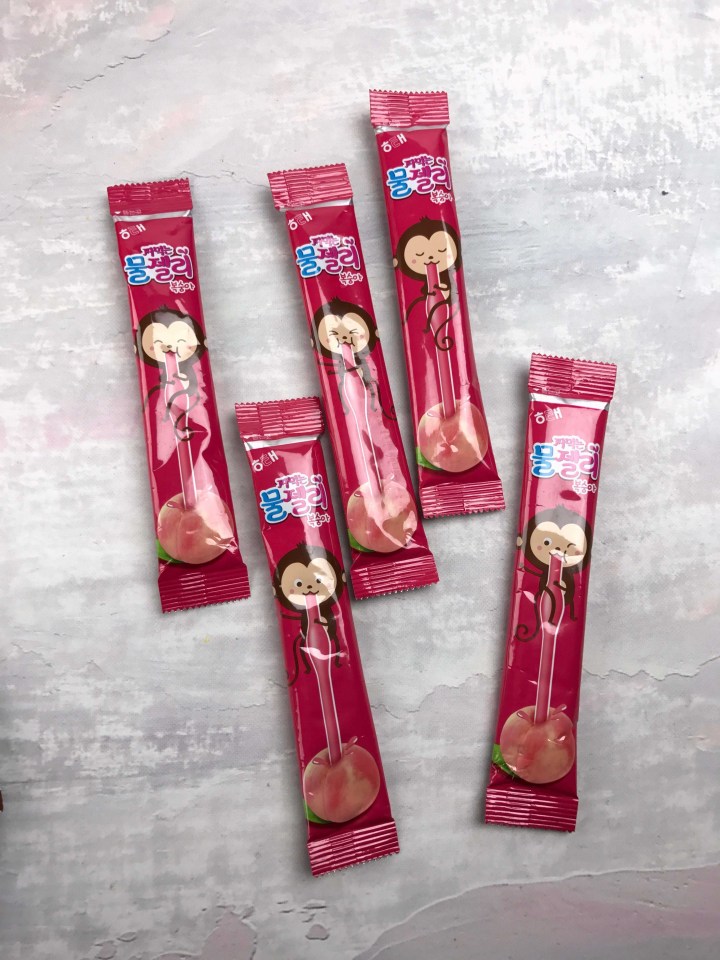 These tubes are filled with flavorful peach jelly treats! I say it every review, but I absolutely adore the fruit flavors in Korean treats, they're amazingly delicious, with strong natural flavors. The kids and I slurped these up pretty quickly (especially as there wasn't much left after our 2 year old encountered this box…).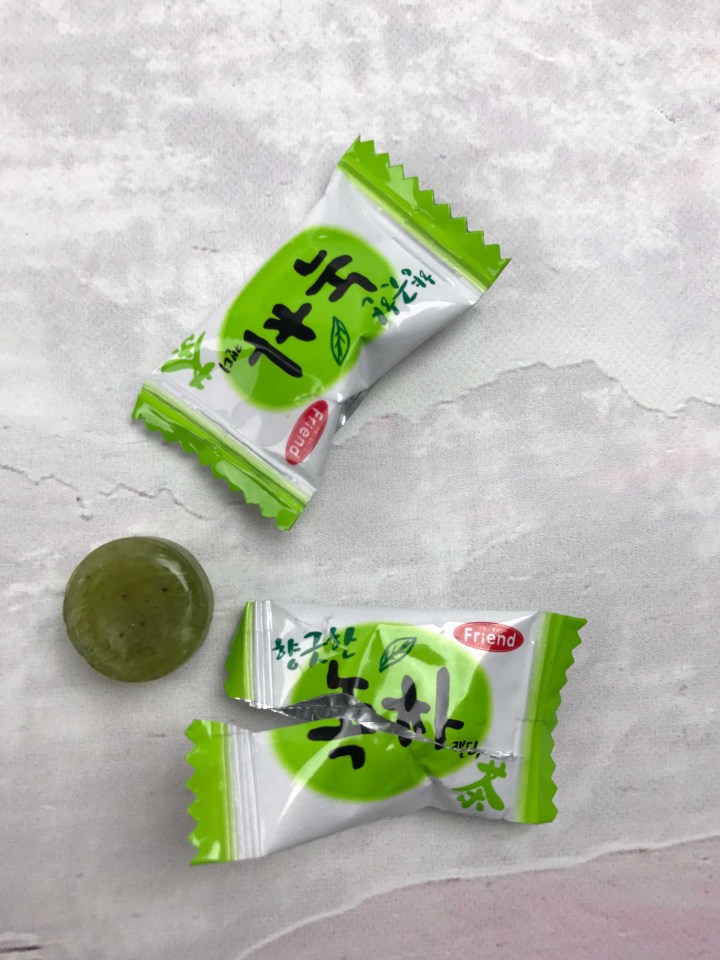 Green Tea Candy: I found this candy to be nicely balanced between sweetness and matcha flavor. There's usually a couple hard candies in each box.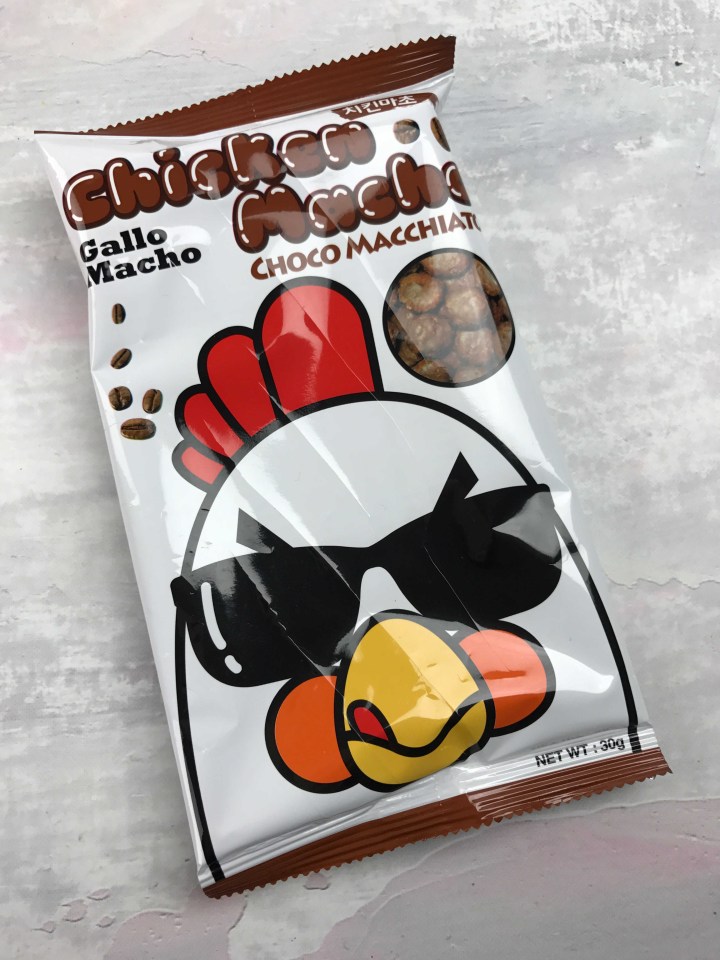 Chicken Macho Choco Macchiato
So if you've had this brand before, usually the flavors are bulgogi or something similarly savory and delicious, but this coated puffy treat was all chocolate! I've only had a similar treat a few times, it was an American snack and hard to find. Baby & I devoured quickly!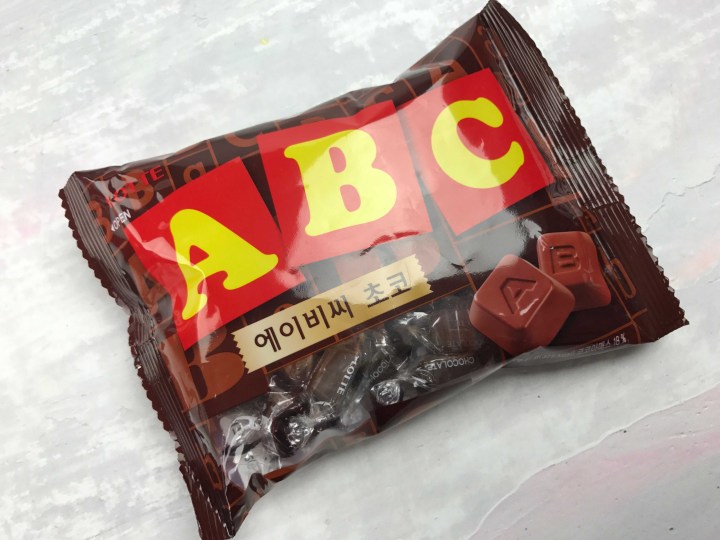 ABC Chocolate
These are just simple chocolates with numbers and letters imprinted on them – and there's an entire bag. The quality of even standard Korean chocolate is quite good, so these were a welcome treat!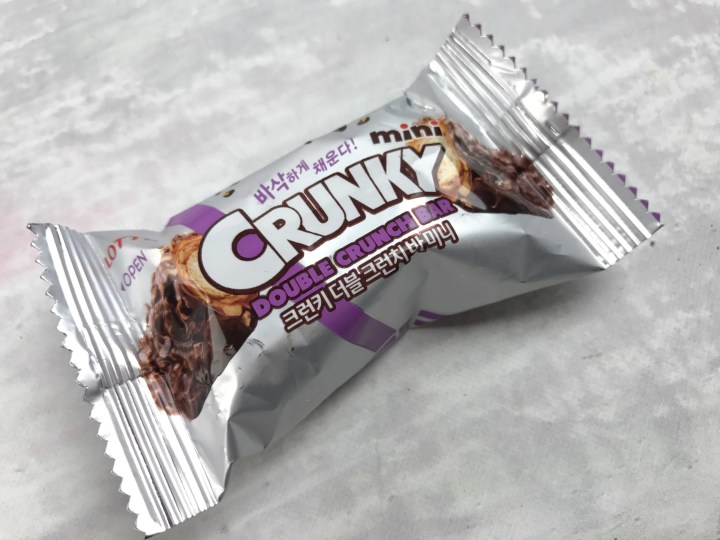 Mini Crunky Double Crunch Bar
This bar is totally crunked up! I thought the inside was peanut buttery but it's actually a malty inside the shell, covered with malty puffs and a good dark chocolate. It's insanely delicious and something I'd go out of my way to find again!
Jin Ramyun: This is a non-fiery version with a good flavor balance and really no heat. It has dehydrated veggies and I really like this ramen as an every day meal. I have some kimchi around that I will add to the bowl to make it my own thing (I'm a huge ramen fan, and I love mixing and matching my add-ons!).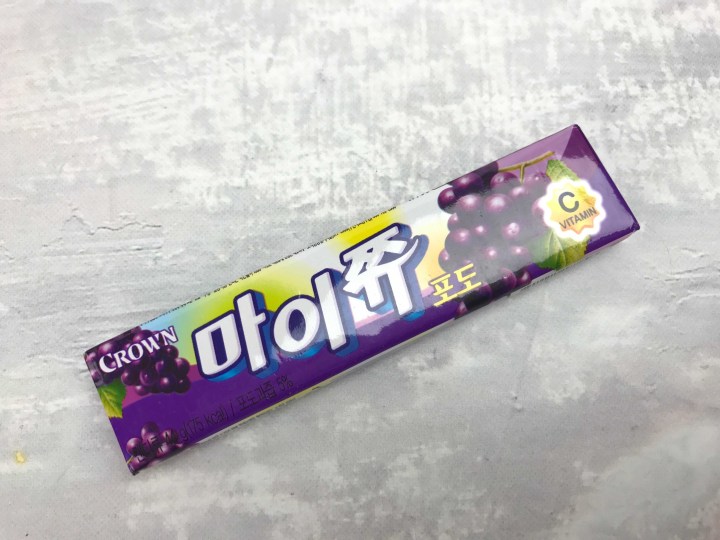 My Chew in Grapes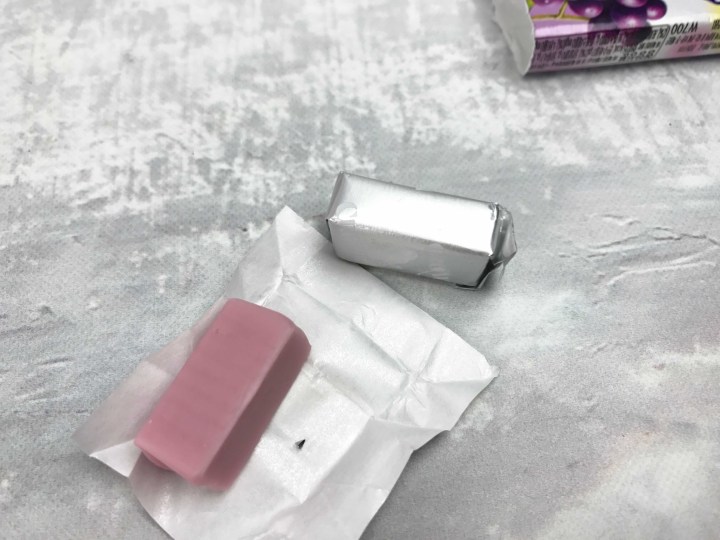 Like many southeast Asian countries, what looks like gum tastes like gum, chews like gum, but it isn't gum because it dissolves. You get all the good parts of gum and no sore jaw and no mess.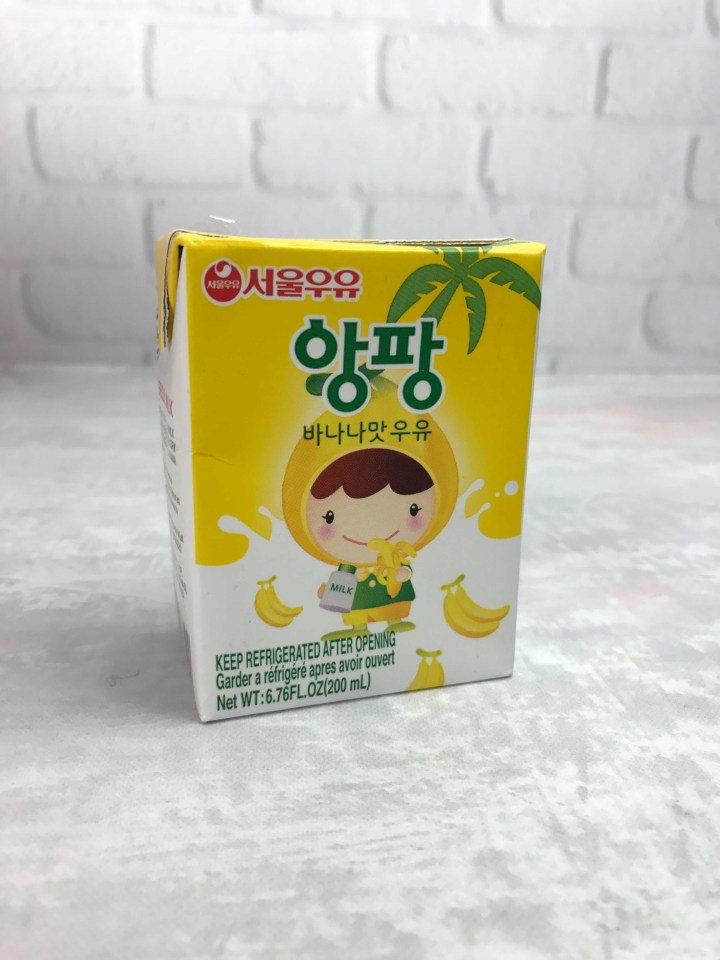 Enfant Banana Milk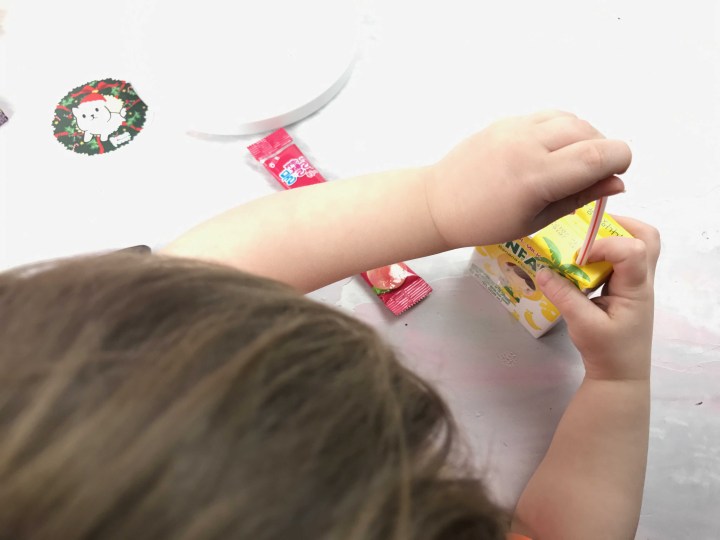 I mentioned my baby earlier. Not only did he swoop right in, he totally helped himself. After I photographed everything I caught him chomping on a few chocolates. I fussed at him a little, at which point he shivered, covered his eyes, then grabbed the flap of the box and dragged it out of my office. He took the box with him the entire day and tried every single item. He was obsessed with this box and thought it was the best thing ever.
And the banana milk? He wouldn't even let me put it in the fridge. He drank it at room temperature (and it was delicious, I snuck a sip! Nice & banana-y!).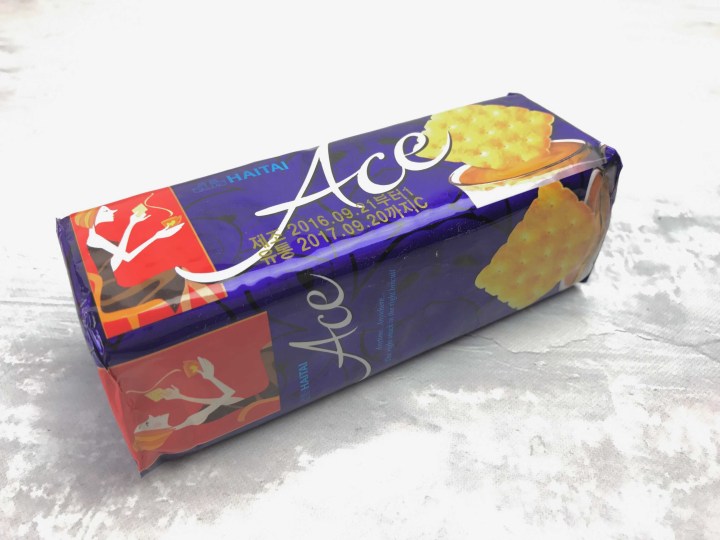 Ace Cracker
These are pretty standard butter crackers, but like all French inspired Korean crackers, excellent, although with the tendency to crumble easily.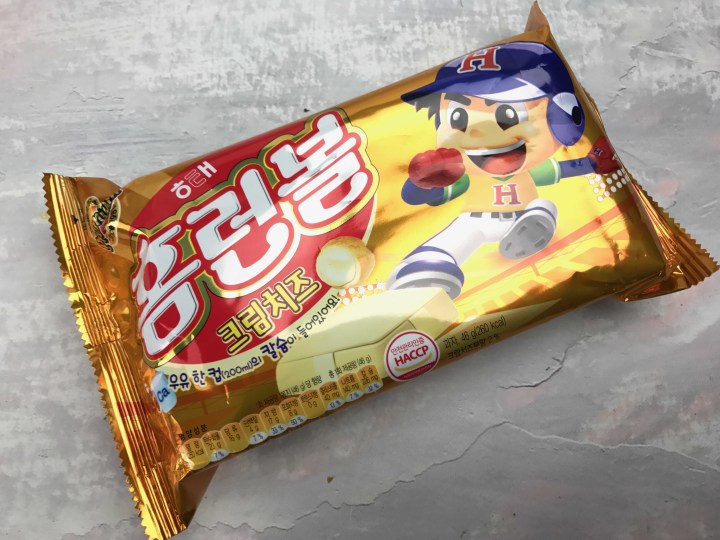 Homerun Ball Cream Cheese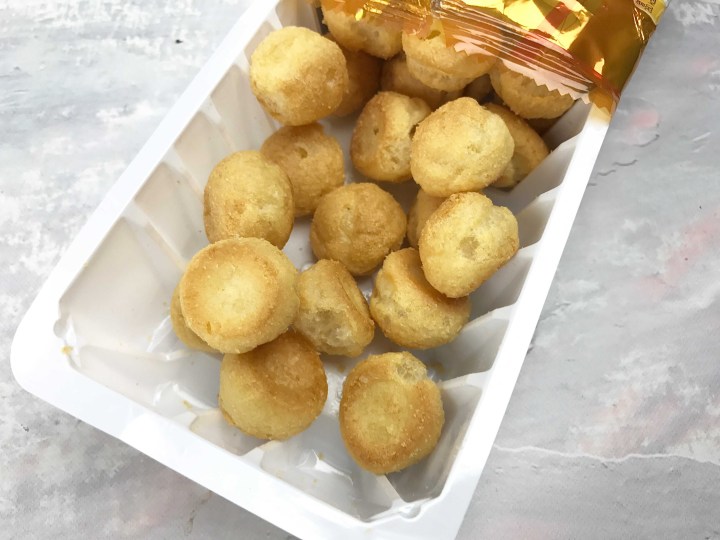 Yes more French inspiration! These choux puffs are cream cheese custard filled!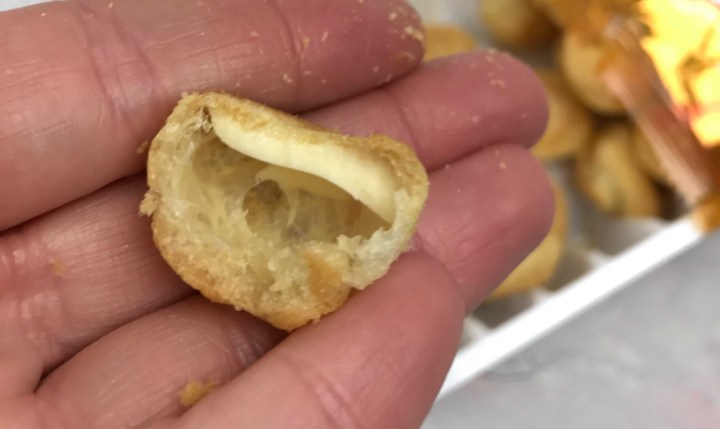 My child let me eat a few of these, along with the macho chocolate puffs. Everything was amazing and Snack Fever scores perfect marks for us for curating a perfectly nommable holiday box!  Everything in this box was either a great discovery or a welcome second time treat for us. I really love their focus on theming lately, and this box is one of my favorites for accessible fun international snack discoveries!