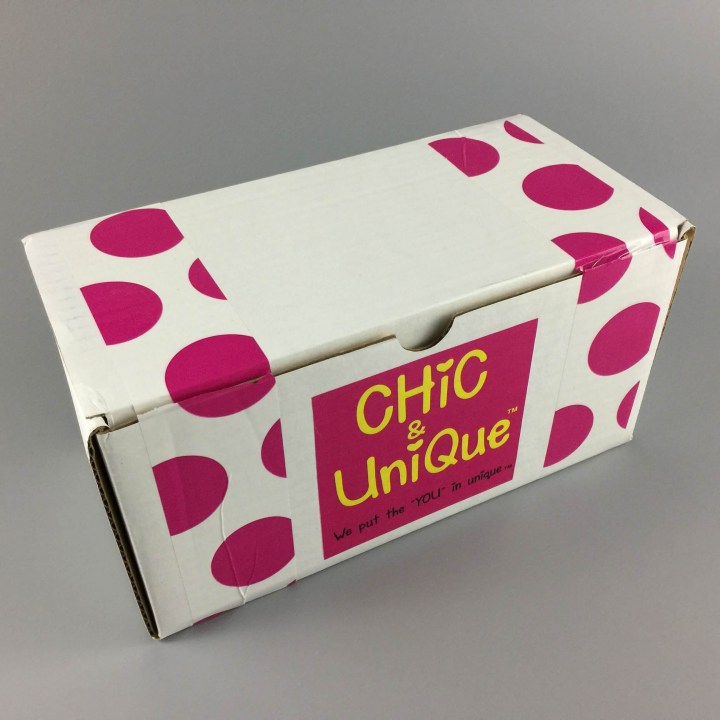 Chic & Unique is a style-packed monthly subscription box for tween girls, for only $25 a month. You can express your unique self with our fashionably fabulous products. From socks to stationery, pencil cases to patches, we put the 'YOU' in unique.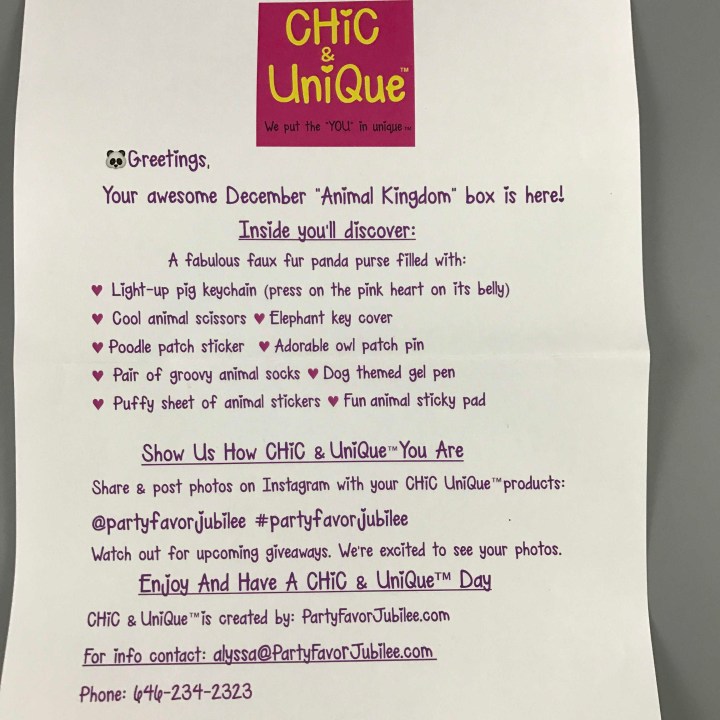 The list of contents is fun and has so much information included. Remember to share pictures on Instagram. This month's theme is Animal Kingdom.
Faux Fur Panda Purse with blushing cheeks! what a great idea to fill this with equally cute items. I love the drawstring closure for little wrists. It's so soft, I wish I could get socks made out of this material. I would have thought this was very unique if I hadn't bought a similar one on Amazon just a few months back.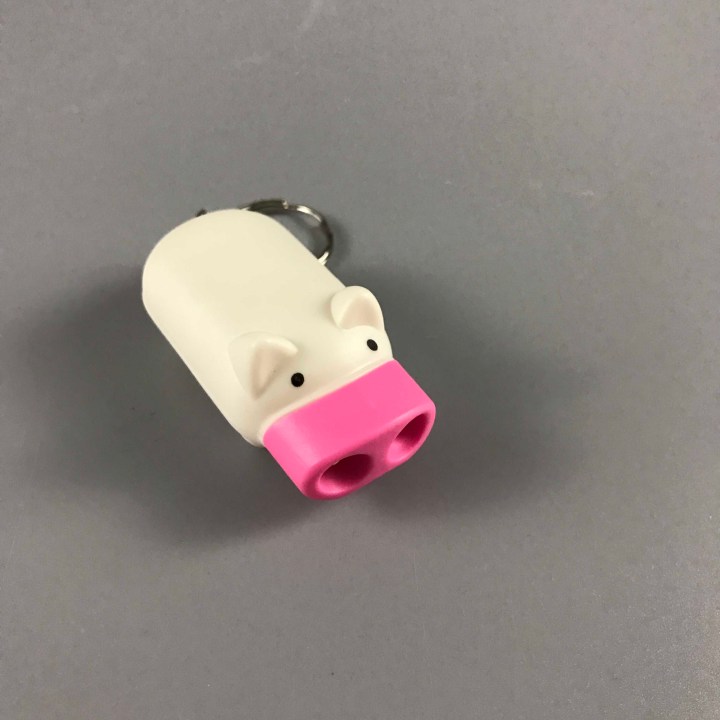 Light up pig keychain. So adorable with a pink snout and heart (the heart is the button to light it up) . I only wish it also said oink while lighting up.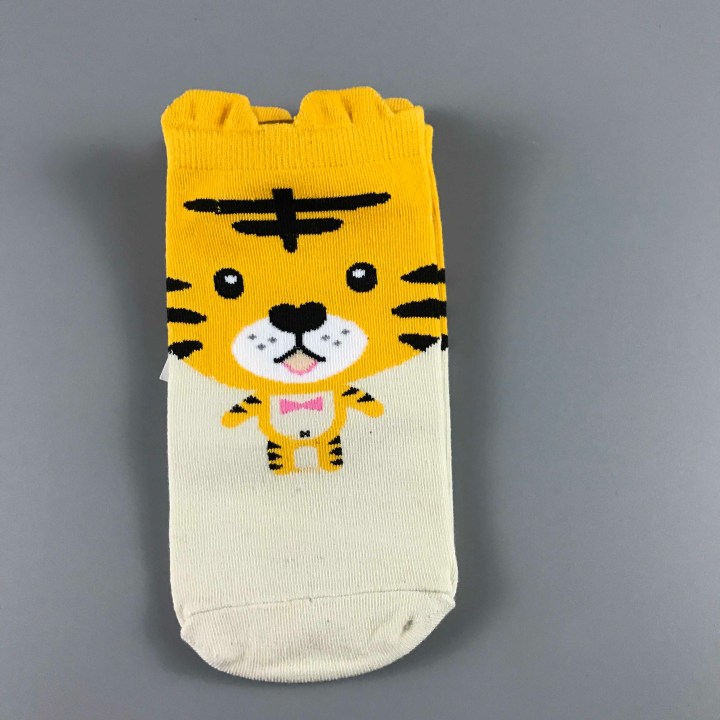 Tiger Socks! These socks are tiny I'm not sure my daughter's size 6.5 foot is going to fit in these, oh well guess little footed momma gets to keep them.
Animal sticky pad! These little frogs are so cute that I'm not even slightly disappointed that this is the second time they have appeared in this box in the last 3 months.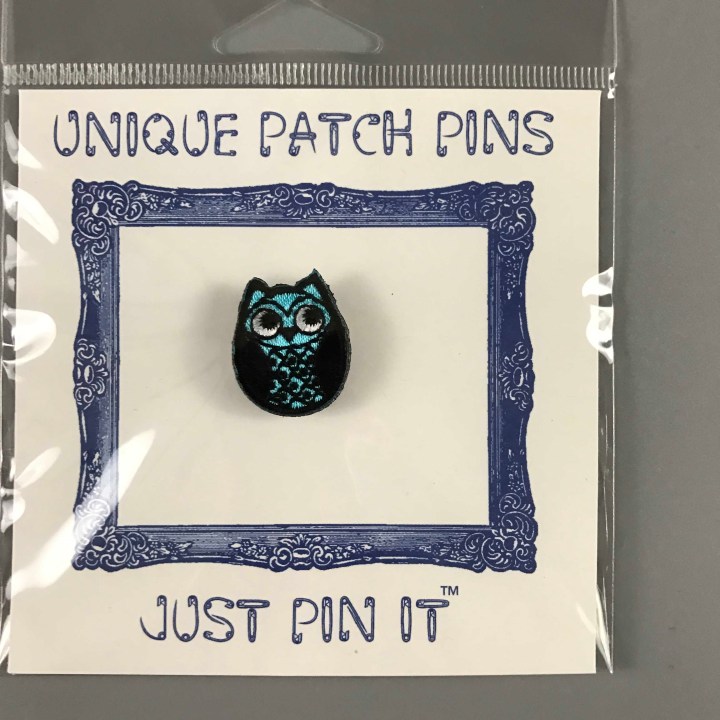 Adorable owl pin. I love it! Spice up that boring old backpack or those old shoes. I love that something so small can add so much personality an a pop of color.
Poodle Patch Sticker. Super easy to apply to almost any surface and it can be permanent or semi-permanent. It added a little cute and sparkle to my laptop case.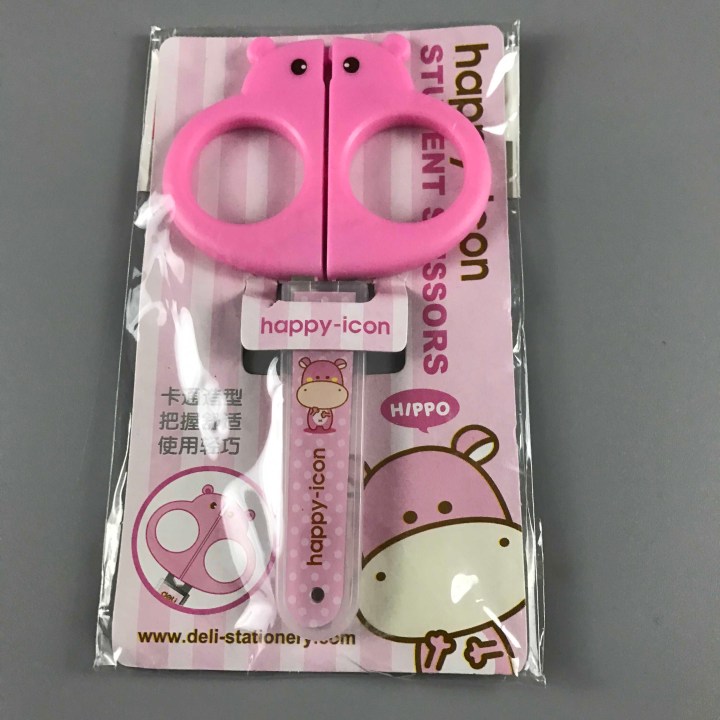 All I want for Christmas is a Hippopotamus and these cool animal scissors will be appearing in my stocking. They are so cute that I will never use them but keep them in a cup on my desk in a place of high honor.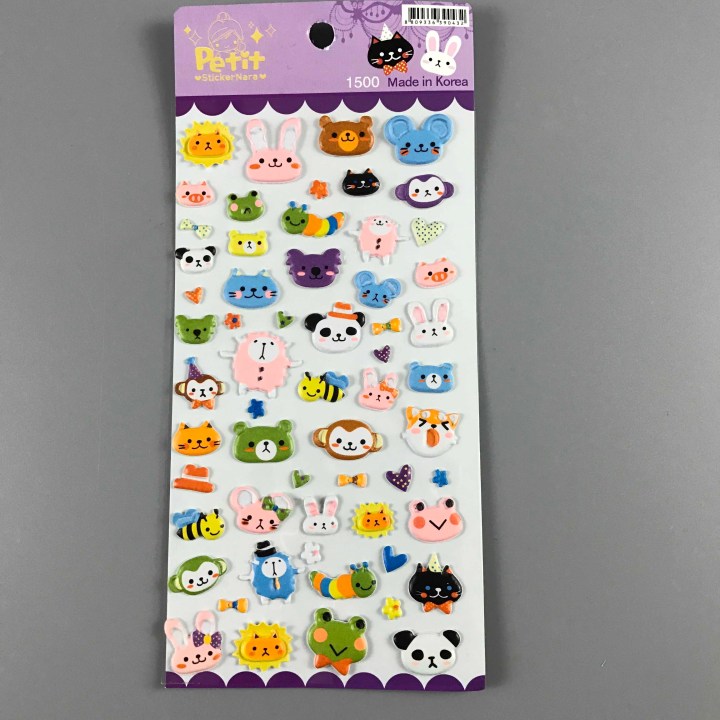 Puffy sheet of animal stickers! Holy cute overload. The pandas are my favorite, I can't get enough of the rosy cheeks.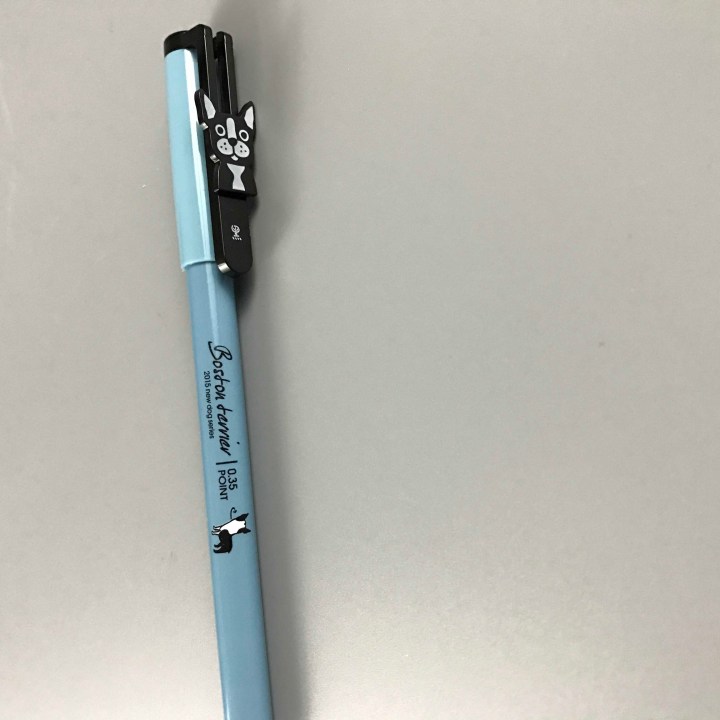 Boston Terrier Gel Pen, the dog slides up and down the lid for added fun. Now this pen is terrible for writing but that's okay because of it's charm. I do like that the gel ink doesn't smear very easily.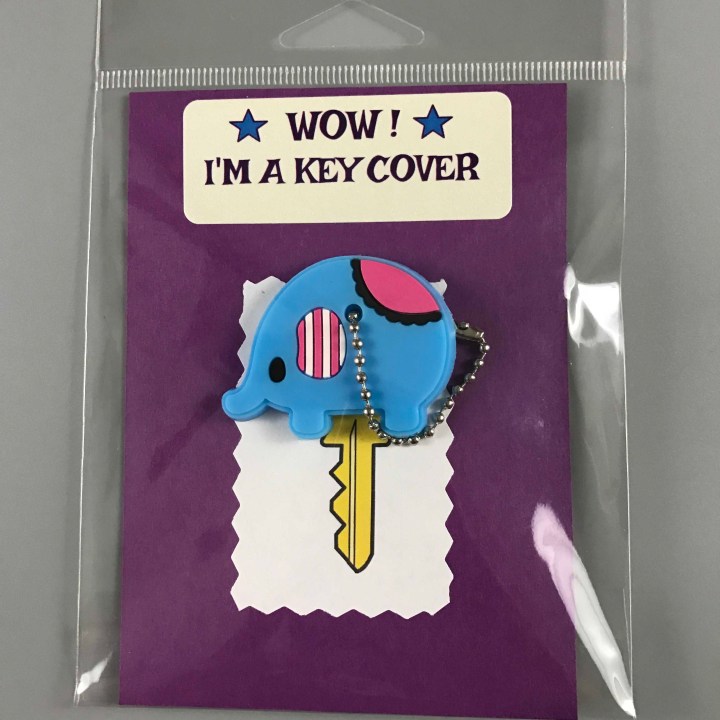 Elephant key cover! Never misplace your house key again with this cover to let it stand out. The soft plastic did make it very easy so slip on and off my keys.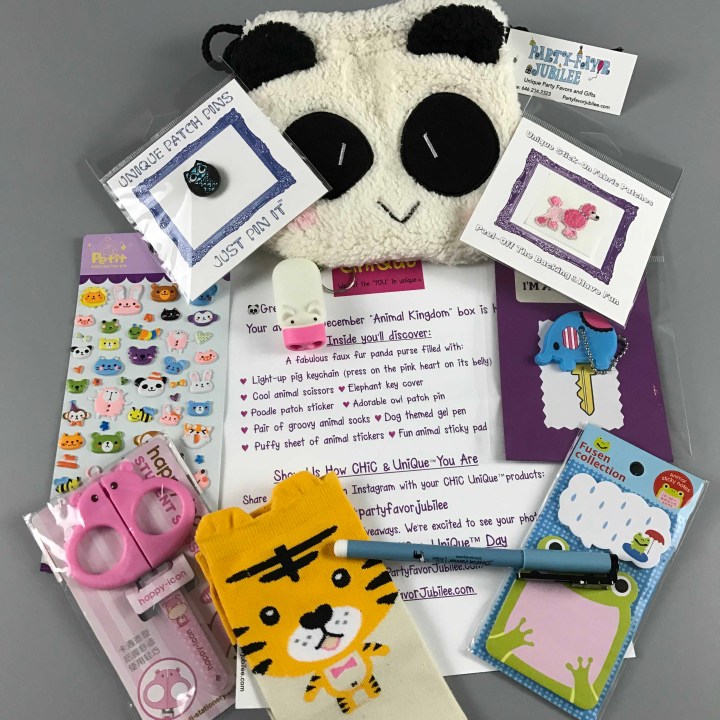 Chic & Unique really does gather some wonderfully fun items that are different than anything I normally find in your average everyday store. I love that no matter how old you are they is something to like and make your personality shine. I know this is a tween box but I really think that girls of every age will enjoy the products and find new ways to express themselves.