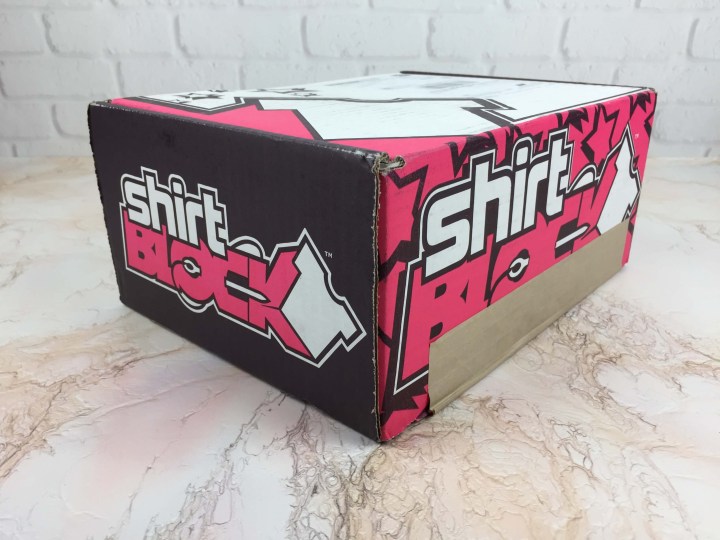 Shirt Block is a new monthly mystery subscription from Nerd Block that feature 2 black shirts, and three randomly colored shirts each month! Each block will have a value of $100 for the price of $29.99! You can also change your shirt sizes each month.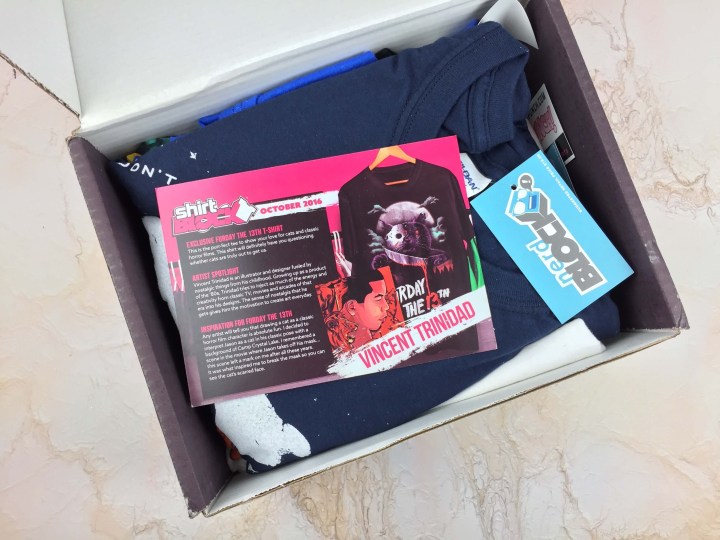 I was excited to see that this box features a new artist each month! Vincent Trinidad contributed the design for one of this month's black shirts – inspired by the Friday the 13th franchise (and the inherent scariness of cats?).
The four remaining designs drew from comics, gaming, television, and film.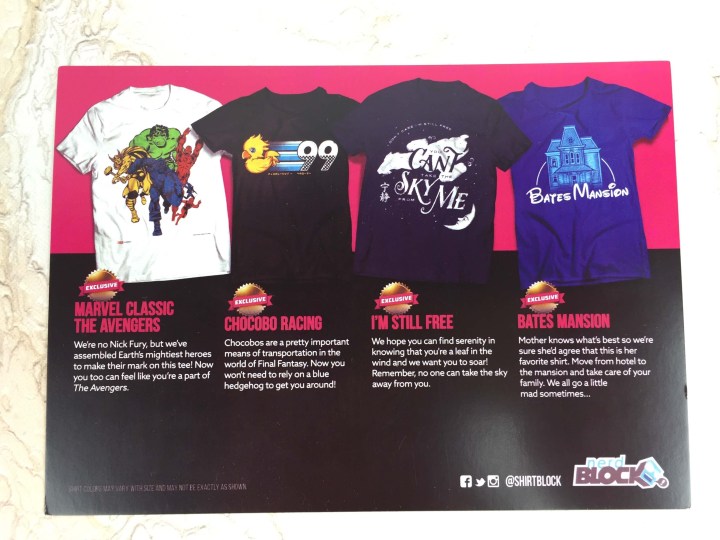 DEAL:  Save 15% on your first month! Use coupon code HelloSub16. Enter this coupon after the green review order button. Choose a longer subscription instead of the code for better savings – and try EARLYBIRD20 for 20% off!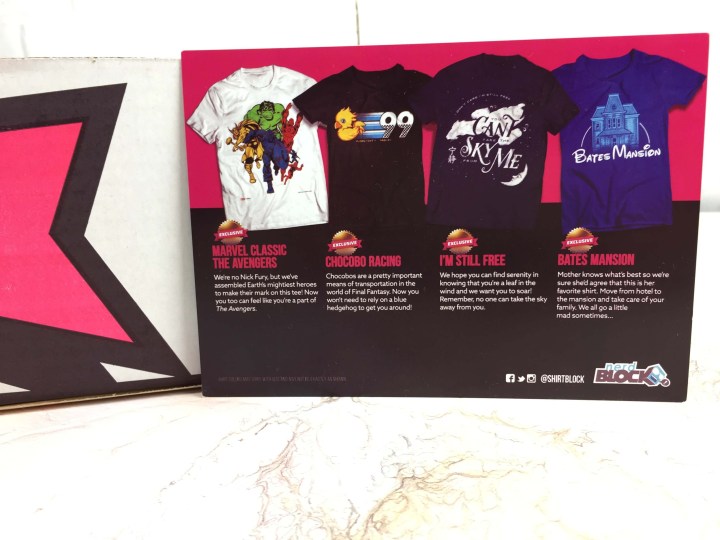 True to their word, this box included 2 black shirts. #score! I love black shirts! The information card provides details on each design.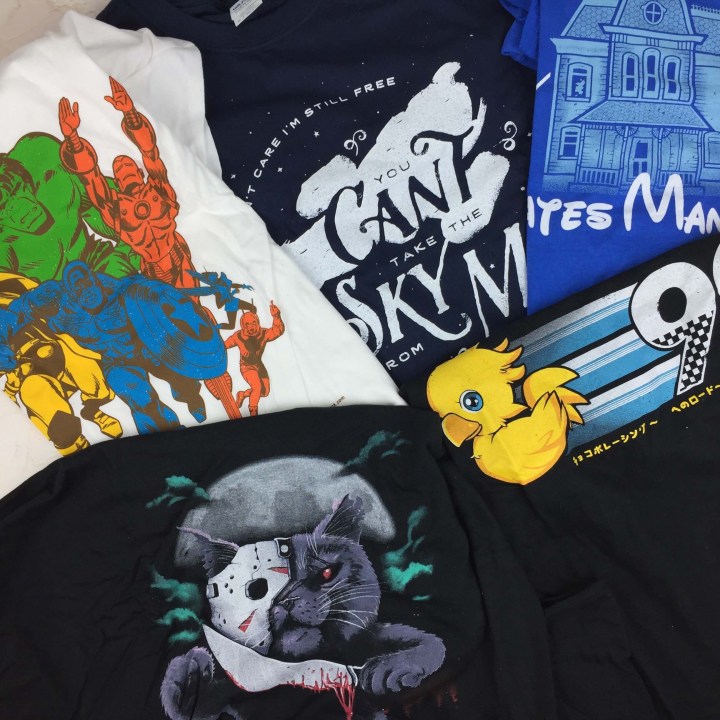 Everything in the October box! So much geek in this box with a great variety of designs and fandoms.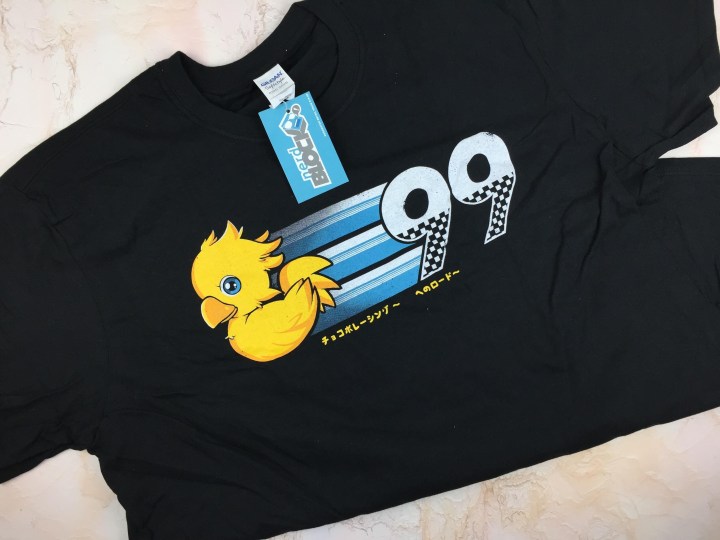 Chocobo Racing T-Shirt: This shirt features the ubiquitous giant birds from the Final Fantasy franchise with a racing motif.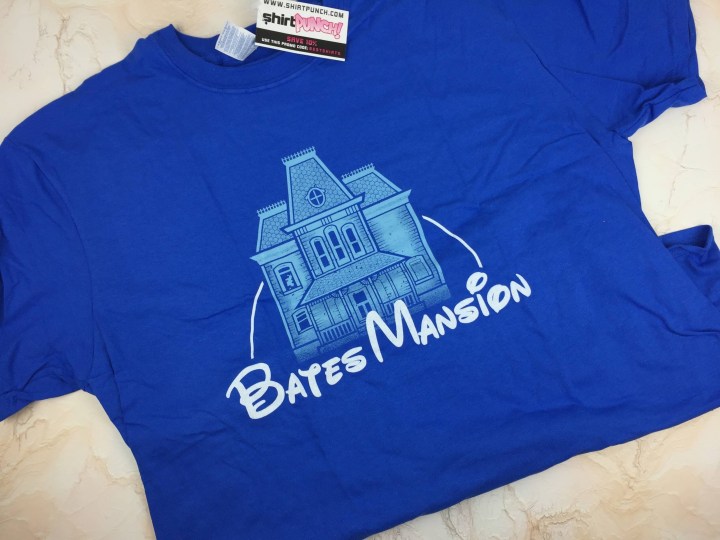 Bates Mansion T-Shirt: A bit of a mash-up, this lovely blue shirt uses Disney-esque script to casts Hitchcock's famed locale in a less terrifying light, conflating it with the Haunted Mansion.
I'm Still Free T-Shirt: This dark blue shirt quotes the famed line from the Firefly series theme song, portraying it with a bit of fantastical script.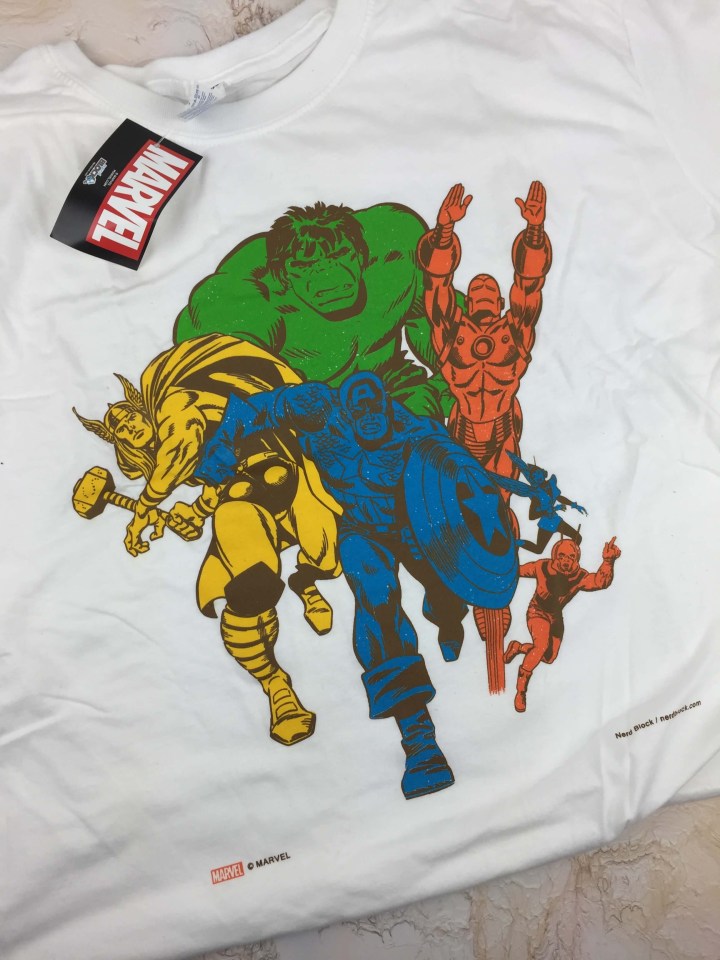 Marvel Classic The Avengers T-Shirt: Done in classic block-print style, this shirt features some classic members of the Avengers in their pre-film franchise incarnations. Included are a classic Thor, Hulk, Captain America, Iron Man, Ant Man, and Wasp.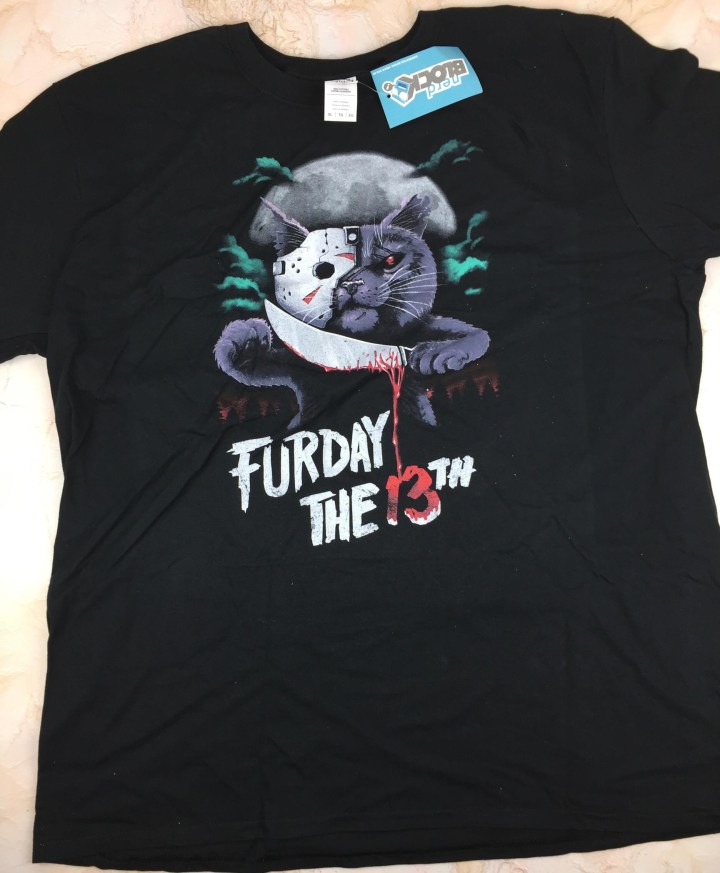 Furday The 13th T-Shirt: The featured artist's shirt is Vincent Trinidad's humorous take of a Friday the 13th and cat mash-up.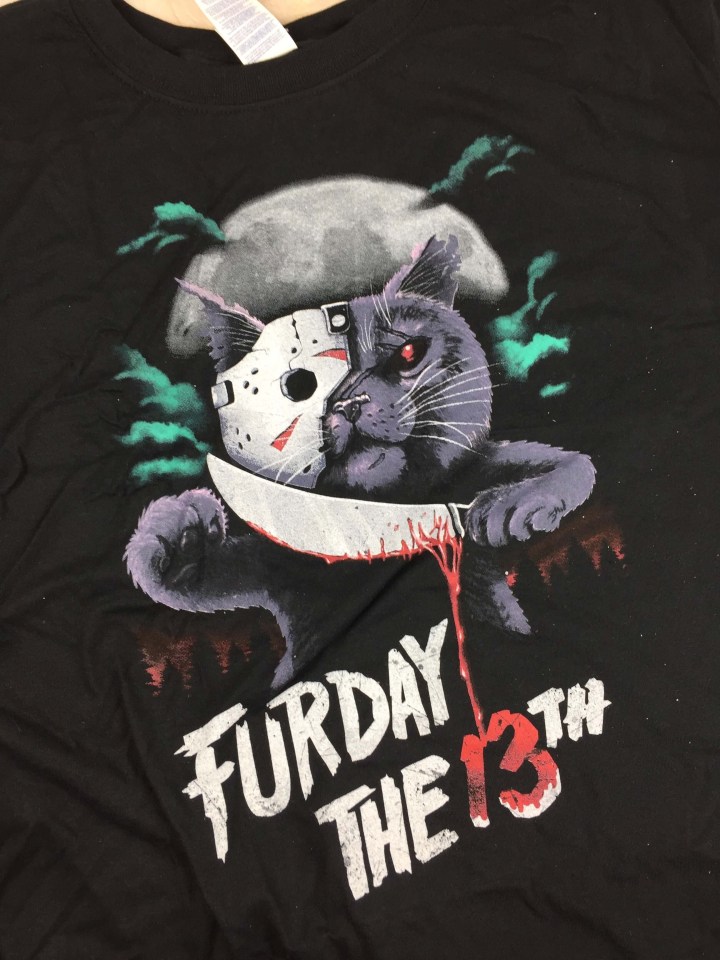 I'm not sure what makes it scarier, the FT13th theme or the red-eyed evil cat!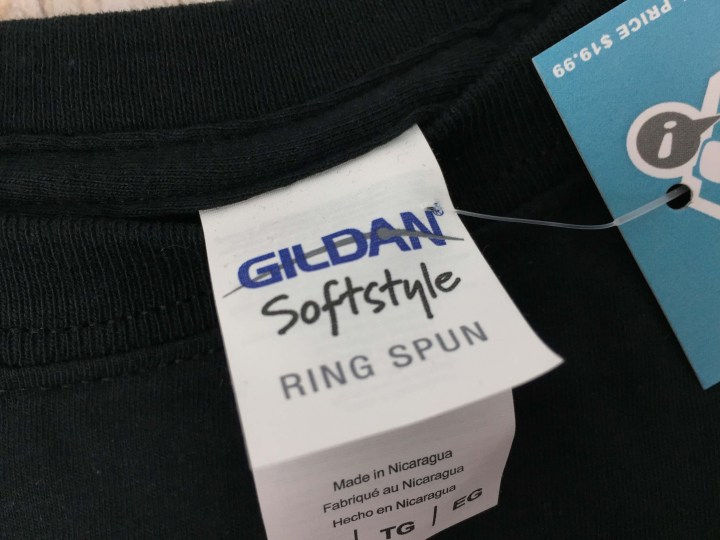 The shirts are Gildan Softstyle, one of the comfier and more well-made of the novelty shirt purveyors.  These are what you receive with the "fitted" version of the shirts.  The non-fitted come in Gildan Heavy Cotton.
I liked the design choices this month.  They were lots of fun, and I especially like the way they drew from across different media instead of focusing solely on lore exclusively from film, games, etc, alone.
What did you think of the themes in this month's Shirt Block?