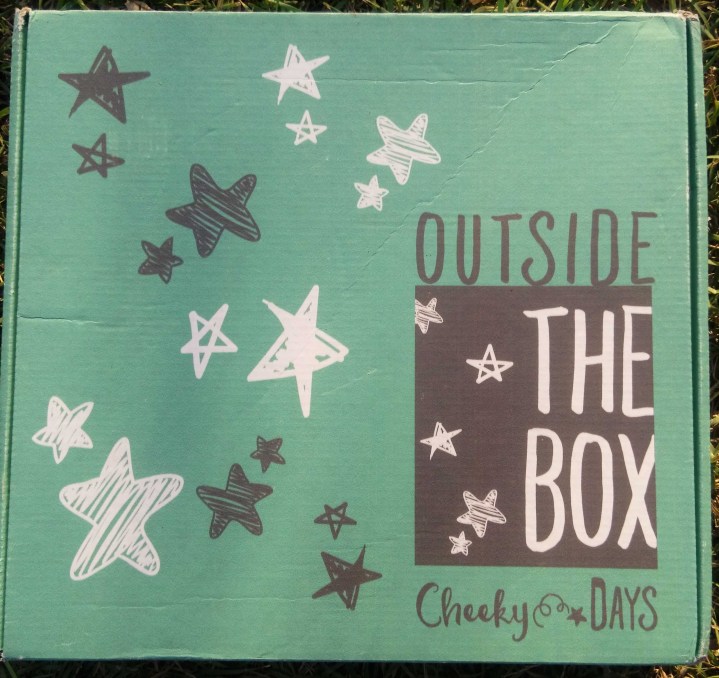 Outside the Box by Cheeky Days is a subscription box with the goal of inspiring connections, creativity and community.  Each box focuses on helping your family connect with others in your community and giving back. A charitable organization is highlighted in the box and your family is challenged to help them. Cheeky Days also makes sure to do its part and gives back to the selected organization. Boxes include a kid's t-shirt or other wearable, crafts and activities, and a book reinforcing the theme.
DEAL: Take $10 off of your first purchase using coupon code HelloSub10.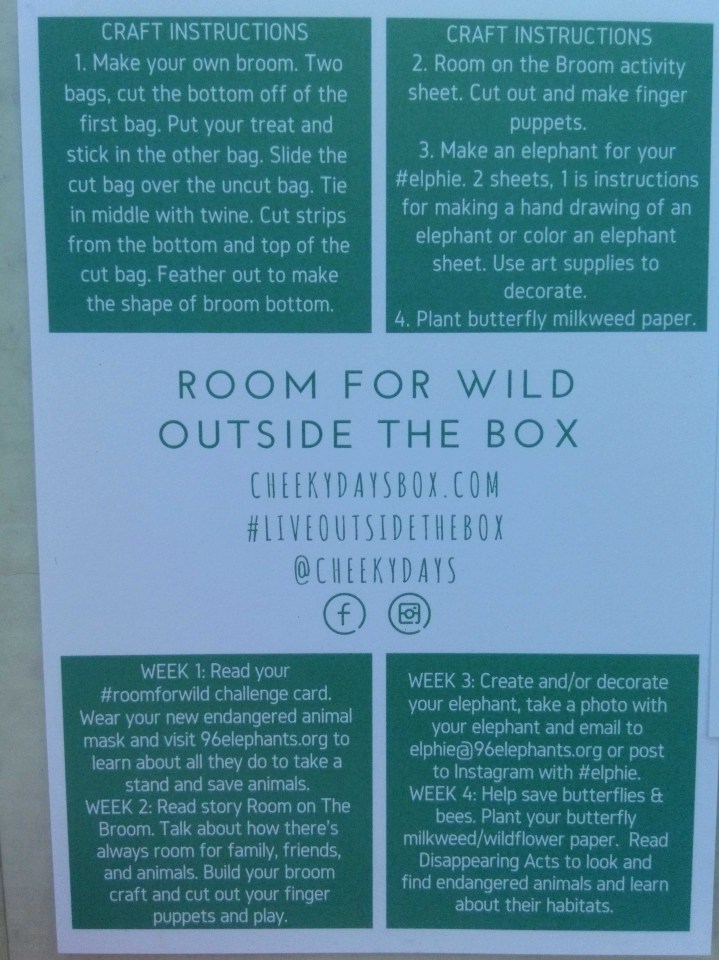 This box was packed full of fun things. But, cheeky days has a philosophy of only packing their box with things that will create moments and memories not just be clutter that piles up in your home.
This card was actually taped to the top of the box. It includes instructions for the crafts and a week by week breakdown of how to use the box.
The subscription is $49.99 per month. Shipping is a flat rate of $1.99 or free if you choose a 3 or 6 month prepay.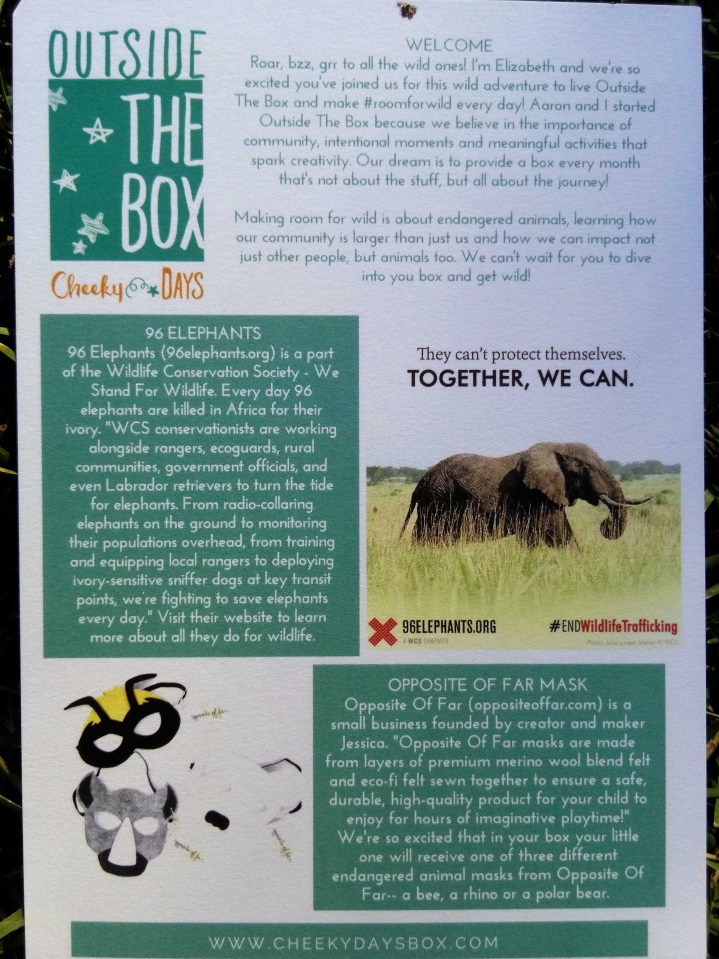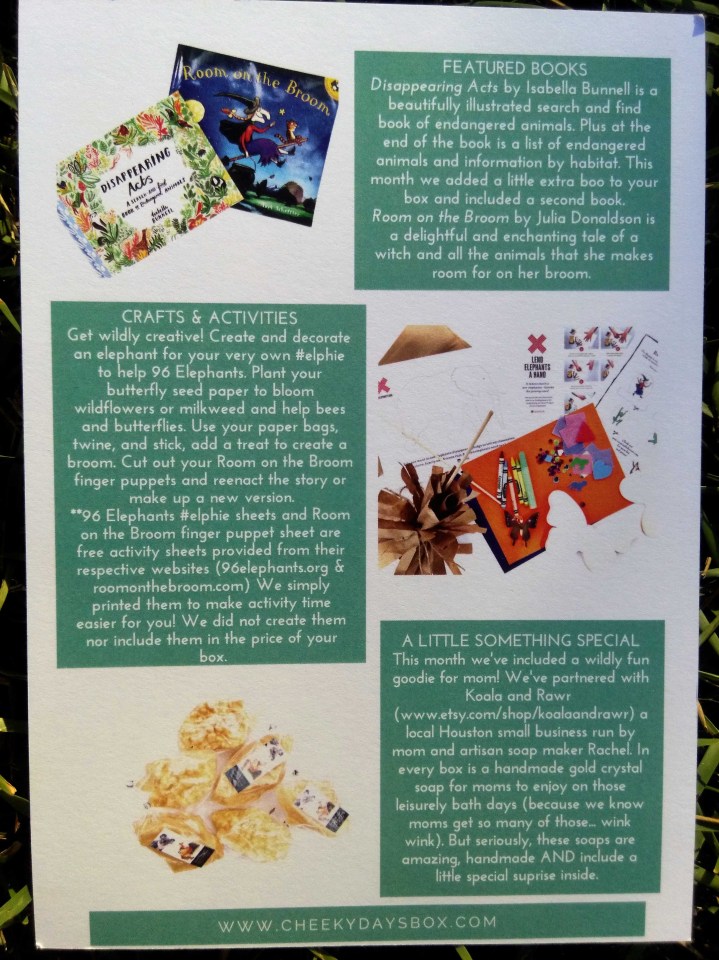 This double sided card went into detail about all the items in the box and their meaning and purpose. The focus of this month's box is animal conservation.
Is this not the cutest thing you have ever seen? The mask is from Opposite of Far ($22). "Opposite of Far is a small business founded by creator and maker Jessica. Opposite of Far masks are made from layers of premium merino wool blend felt and eco-fi felt sewn together to ensure a safe, durable, high-quality product for your child to enjoy for hours of imaginative playtime!" Each Outside the Box contained either a bee, a rhino or a polar bear mask. We obviously received the polar bear and I love it! It is too stinking cute! And very well made for years of playtime fun.
The book, "Disappearing Acts," by Isablella Bunnell in hardback ($11.70) was in the box.
It is a search-and-find book with cute drawings where you look for the endangered animals. It received a 4.6 out of 5 from Goodreads for its beautiful illustrations. They are a pleasure to look at! My kids loved looking for the creatures in the illustrations.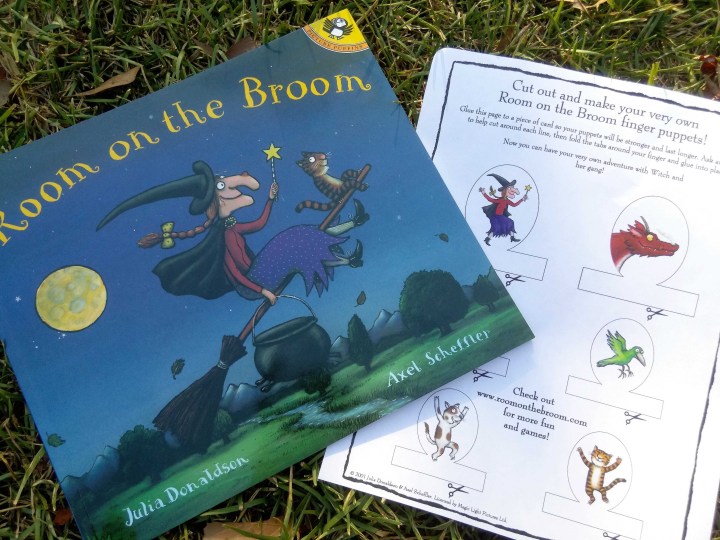 There were two books in this month's box! The second was, "Room on the Broom," by Julia Donaldson ($5.09) and illustrated by Axel Scheffler. There were also cute little finger puppets to cut out and play with while you listened to the story.
Here's one of the colorful illustrations from the book.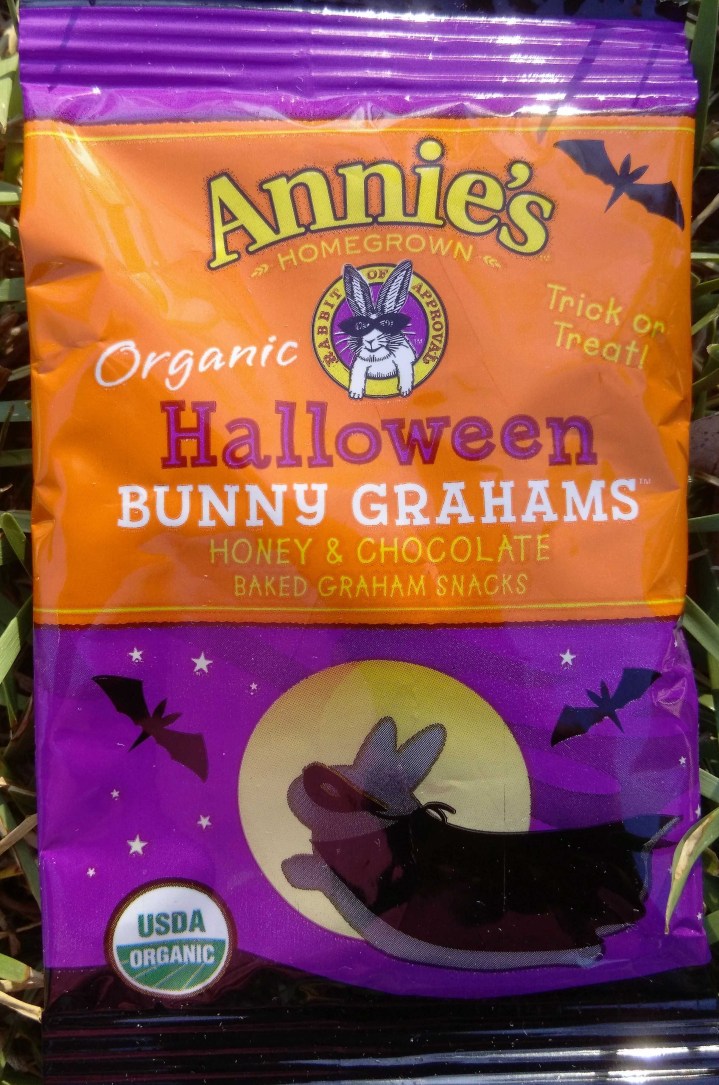 And to snack on while they read the book there was a pack of Organic Halloween Bunny Grahams from Annie's Homegrown.
These elephant crafts were in the box to teach your kids about the importance of elephant conservation. This craft is also part of the #roomforwild challenge (more about it further down).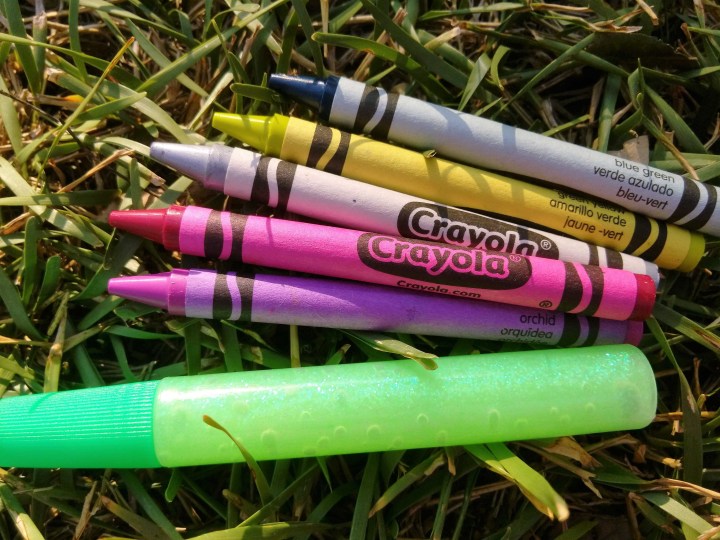 They included everything you needed for the crafts including fresh new crayons and a tube of sparkly glue.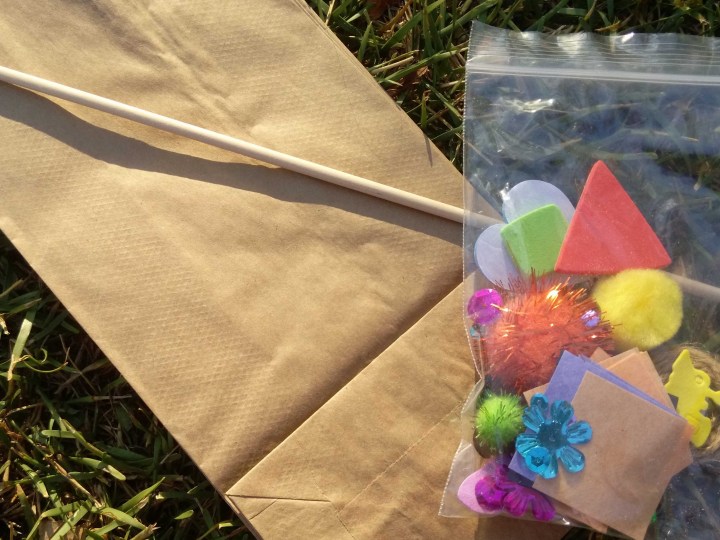 And more craft supplies to complete a broom craft to go with the Room on the Broom book.
This bit of coolness was in the box. The plastic bugs are for the kids to play with while you go outside and plant the paper butterfly. It is impregnated with milkweed and wildflower seeds for your family to plant. When the flowers grow they will attract butterflies.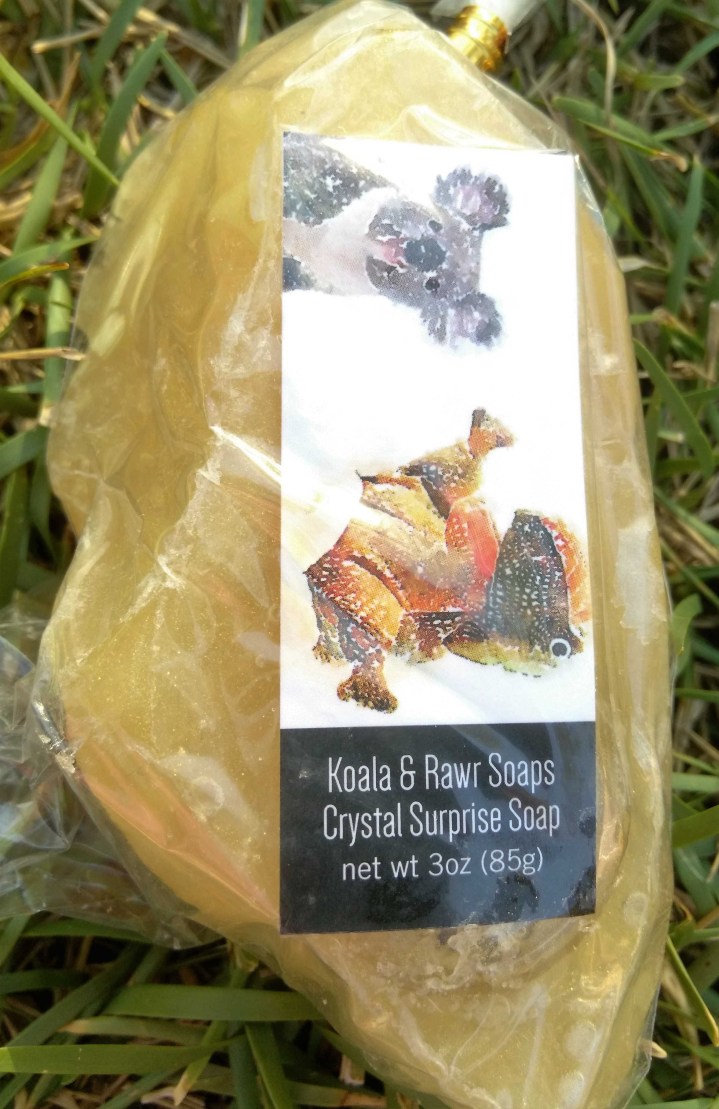 And just for mom, this artisan soap from Koala and Rawr was in the box. Each Gold Crystal Soap ($6) is handmade and includes a surprise inside! I love the way handmade soap makes your hands feel when you wash. Squeaky clean!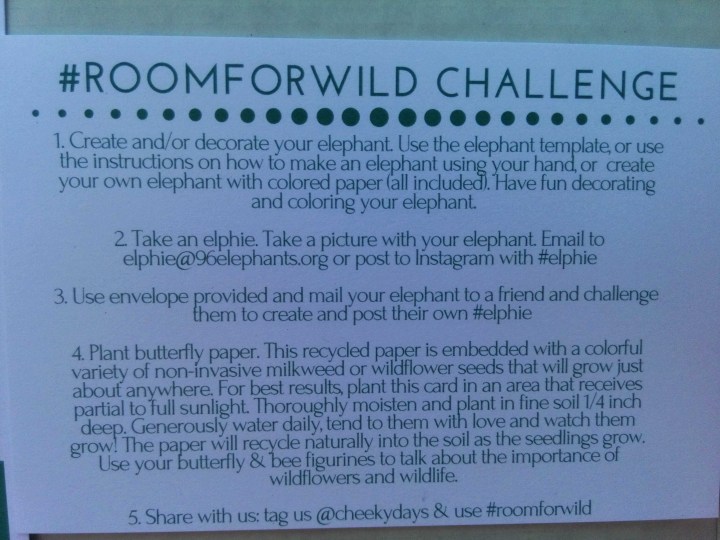 And lastly, this is the Challenge from Outside the Box. You are to make the supplied elephant craft, take a picture with it and post it on social media, mail your elephant to a friend and ask them to do the same, plant your butterfly and watch it grow, and share your adventures with Cheeky Days.
Outside the Box by Cheeky Days is a new subscription box that endeavors to bring causes to life so that your children feel as if they are a part of the solution while at the same time having fun!
Did you try the new box?  How do you reach out to reconnect and share kindness with someone else?
Visit Outside The Box by Cheeky Days to subscribe or find out more!