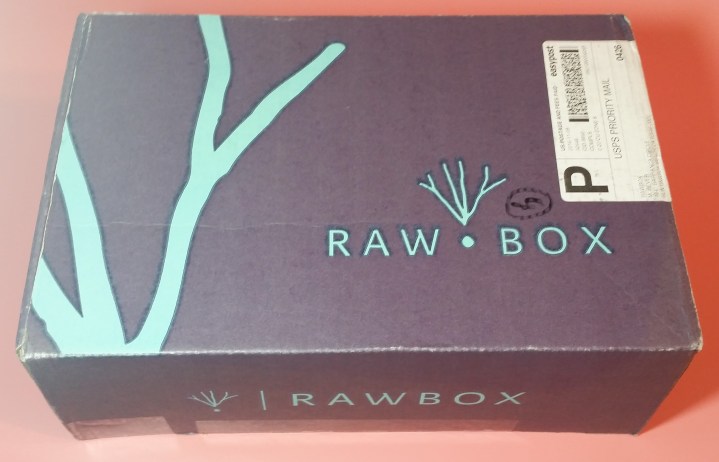 RawBox is a monthly subscription box intent on delivering only the healthiest snacks and cleanest lifestyle products.  The snacks are all raw and plant-based, free of gluten, wheat, dairy, soy, and many other common food sensitivity triggers.
This was my first experience with RawBox – I am definitely looking forward to finding some new, healthy snacks!
DEAL: Save 15% on your first subscription! Use coupon code WELCOME15OFF.
The theme for this month is perfect – "Thankful for Our Family, Health, and Home!"
As I mentioned, this was my first experience with RawBox. One thing I really liked was the information card. It's so comprehensive!!! The photo above just shows a few of the items… and the full card is too large to photograph with any detail. For each of the items, there is a detailed description, suggested retail price and purchase information, and websites. Additionally, there are suggested use notes or "Food for Thought" notes that provide information about the company or the type of product. This is incredibly useful, especially if you are new to raw snacks.
Foods Alive Onion Ring Clusters (2 oz, $6.79): I will say, I was a little skeptical of this snack. I love onion rings and I will even admit to loving those fried onions that you use to garnish casseroles… but would these be as good? Well, believe it or not, I think I like them even better. They aren't greasy like onion rings and the hemp and mushrooms give the onion clusters a nice, earthy flavor. These were good to eat on their own; I also threw some on a salad and that was tasty too.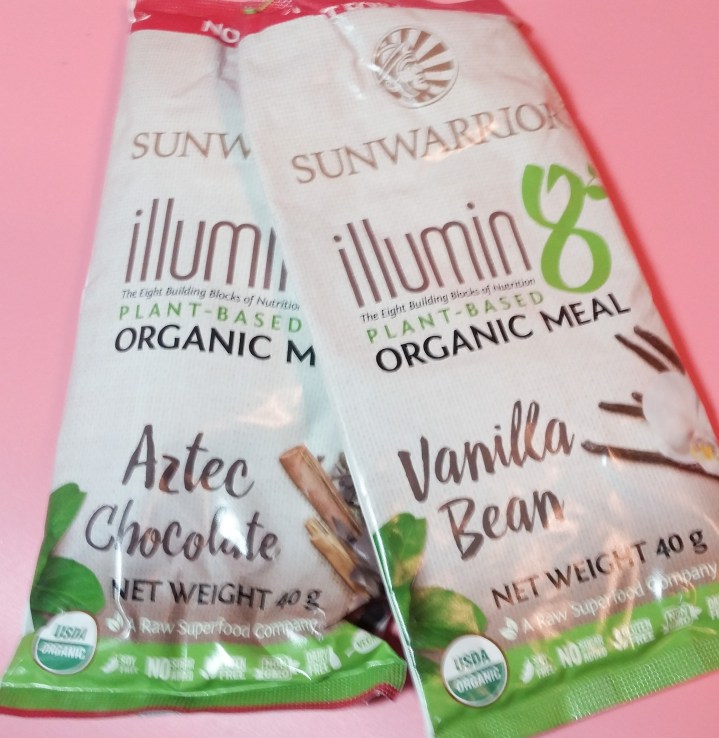 Sunwarrior Illumin8 Packets (40g, $2/packet): I am a huge fan of recovery smoothies, so these were a no-brainer for me. These packets, two vanilla and two chocolate, each make one smoothie or drink. The powder includes eight great superfoods – baobab, chia, flax, brown rice, kelp, holy basil, guava, and coconut – to provide clean protein, gluten free carbs, and healthy fats, as well as vitamins and minerals.  Both flavors mixed easily and tasted very good, but I preferred the chocolate. (I mean, does anyone not prefer chocolate? Seriously?)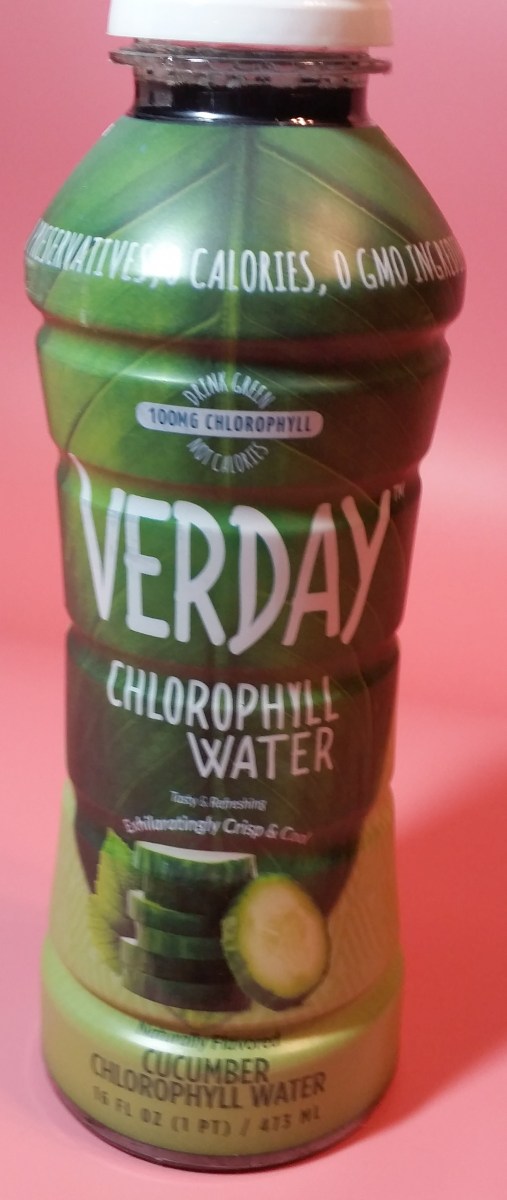 Verday Chlorophyll Water (16 oz, $3): I've never tried, or even heard of, chlorophyll water before, so I was grateful for the information card that listed the benefits associated with chlorophyll. This drink has no calories, no artificial sweeteners, and no preservatives – basically, it's water and chlorophyll and natural flavoring. Although it comes in a number of varieties, the water in my RawBox was cucumber flavored. I have made my own cucumber-infused water before, so I was happy to try this product out. It is very refreshing and easy to drink.
Gorilly Goods Coast Sweet Curry Cashew snack mix (1.3 oz, $2.50): Curry is delish. I could probably stop right there, but I'll go on. I didn't realize that I had been waiting for a curry flavor snack mix my whole life until I tried this one. Between the curry flavor and the raisin pieces, this snack mix is the perfect blend of savory, spicy, and sweet. I could have this mix for a snack every day and not get bored of it. Plus it's all kinds of good – organic, raw, gluten-free, vegan, paleo, etc. But more important… it's delish.
Organic Living Superfoods Buffalo Almonds and Ranch Cashews (1.4 oz, $3.99): I was going to tell you that the curry snack mix above was my most favorite snack of all time… and then I tried this one. Holy cow! This is honestly the perfect snack – spicy buffalo almonds mixed with cool, creamy ranch cashews. It's like your favorite sports bar's wings – but less messy and more healthy. Sooooo good. Oh, and then there's like the health benefits of nuts as snacks. But if it tastes this good, who cares if it's super healthy too, right?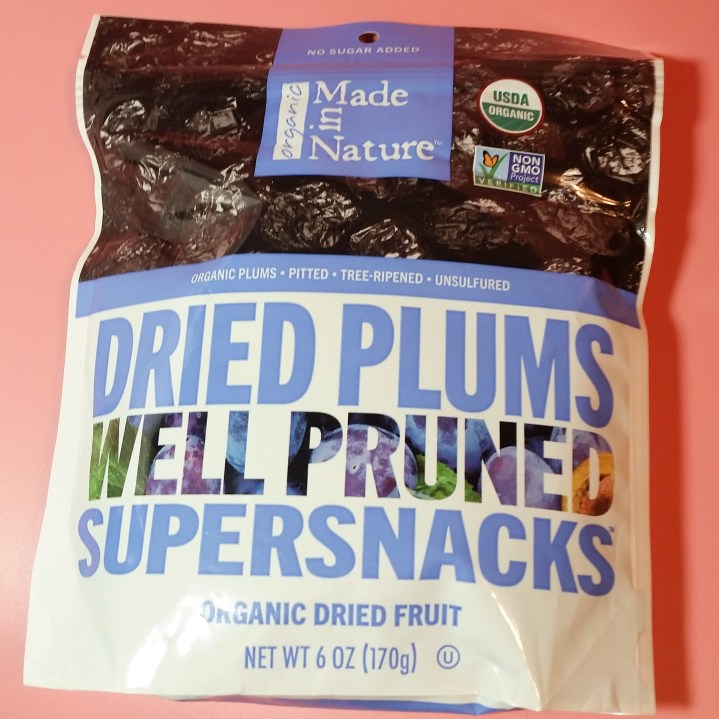 Made in Nature Organic Dried Plums (6 oz, $4.25): As the Made in Nature website says, these aren't your Grandma's prunes! I am a huge fan of plums, but I had never really eaten dried plums… I mean, prunes are kind of… well… for old people. But I really enjoyed these. These make a great dried fruit snack!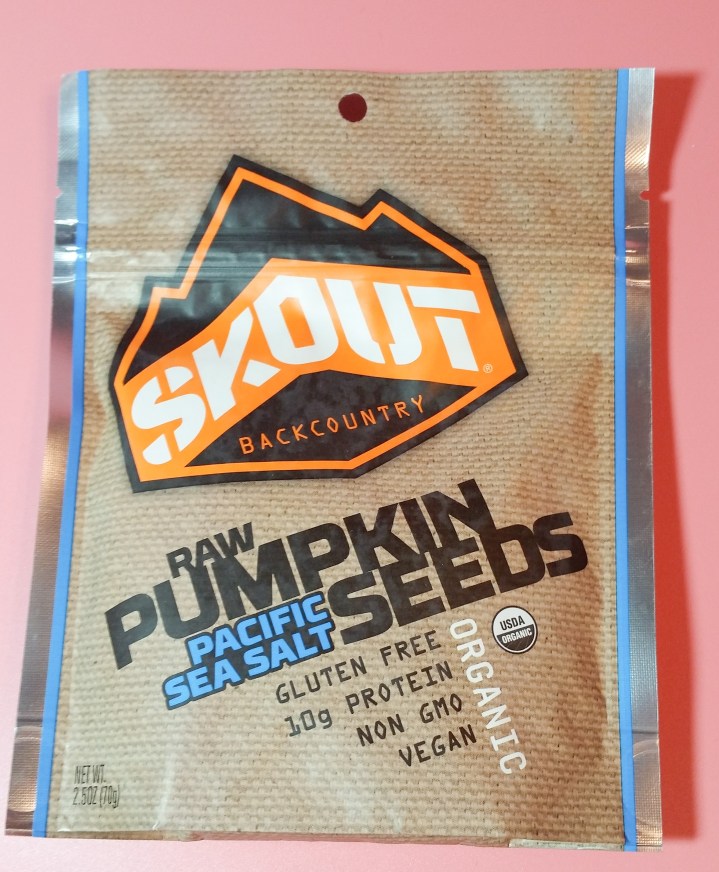 Skout Raw Pumpkin Seeds (2.5 oz, $4): I wish I could tell you what these tasted like, but my 14-year old daughter is obsessed with pumpkin seeds and took these before I got a chance to snack on them. Grrr! Anyway, I hear they were super tasty.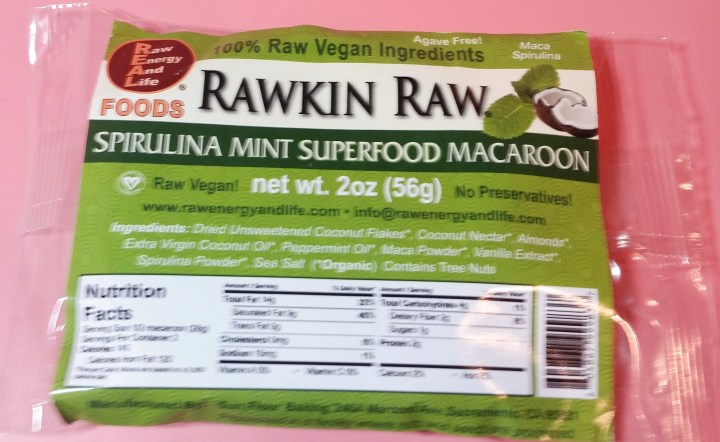 Rawkin Raw Spirulina Mint Macaroon (2 oz, $3.99): OK. Another food that I was totally skeptical about. I should have gotten a picture of these outside the package because they kind of look like light green play dough. But they taste way better than play dough – in fact, they are actually pretty good. The macaroon has a nice lightly sweet mint flavor and their packed with great superfoods, like spirulina and coconut oil. I'd still rather eat a more typical cookie, but this was an unexpectedly nice treat.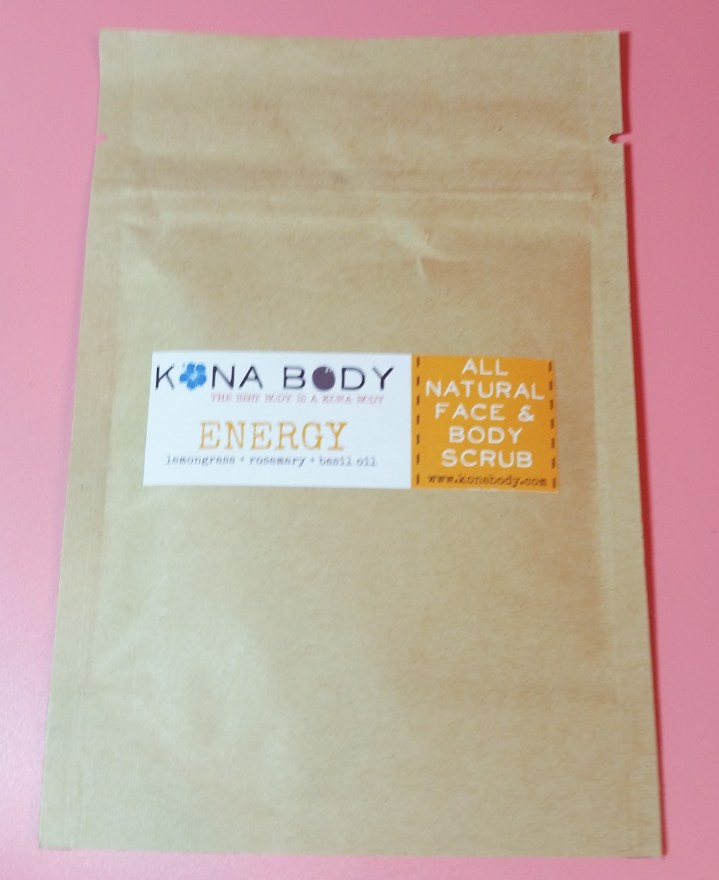 Kona Body Body Scrub (1.7 oz sampler, $7): Lemon grass, rosemary, and basil. Yes! This scrub was awesome – there were about 3 uses in the package, just enough to let me fall in love with this product.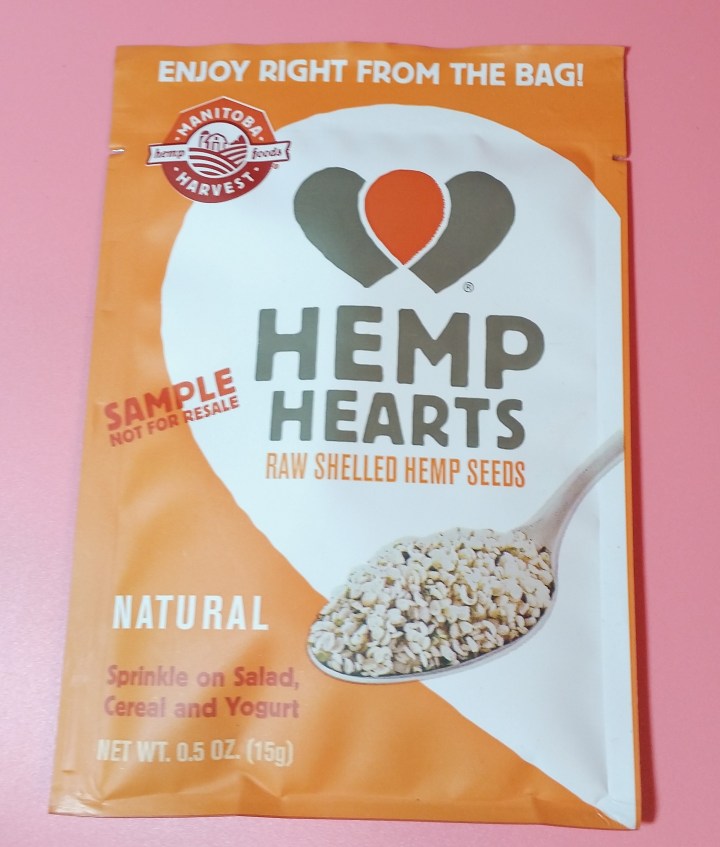 Manitoba Harvest Hemp Hearts (0.5 oz, $3): I have had these hemp hearts before – not a big fan, but I'm perfectly happy to sprinkle it on salads or in yogurt.
I was pleasantly surprised at how much I loved my first experience with Raw Box!  I am a big fan of healthy snacks and clean eating, and this box definitely suited me almost perfectly.  The variety of products included was excellent and my kids (who could care less about healthy) also enjoyed the snacks.  I think this is a great box for people like me who are trying to adopt a more healthy lifestyle or even for people who are experts at healthy eating.
What do you think of the November RawBox? Share below and let us know!