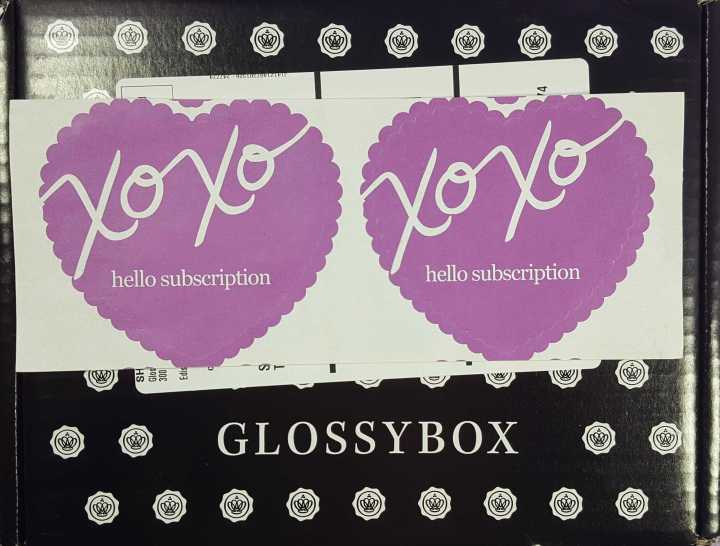 Glossybox is one of the original beauty subscriptions. You get 5 luxury samples per month for $21. They have great packaging every month with the outer box (above) around the inner box (below). This month we again get the normal pink inner box. I love all the boxes that they send and they  make great packaging for gifts to end back out.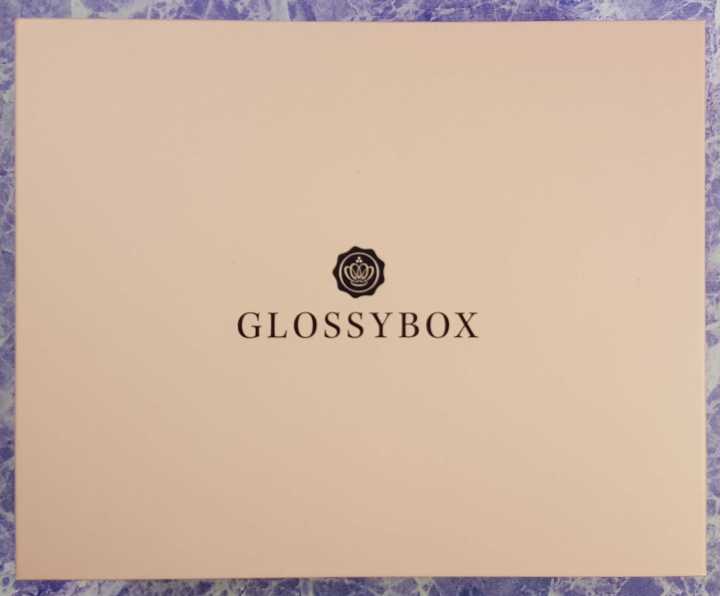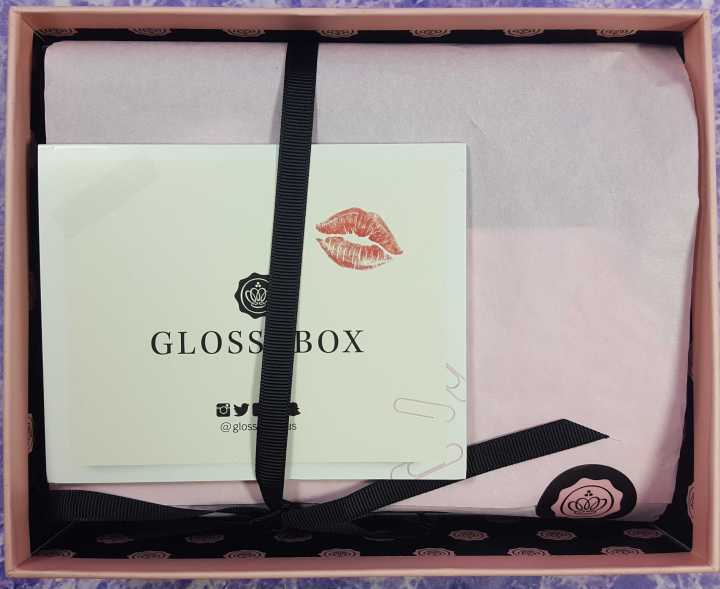 First look inside the inner box and you will see that the items are all wrapped up with more pink tissue paper and your nice info booklet. The presentation with this box is so superb and I love it each month.
Glossybox has a great foldout info booklet each month that not only tells you the product but adds some fun tips along the way.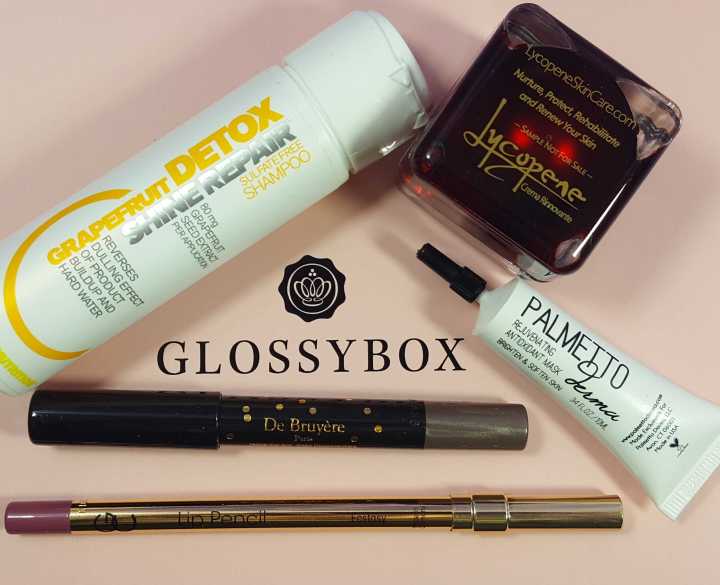 Everything in my November box.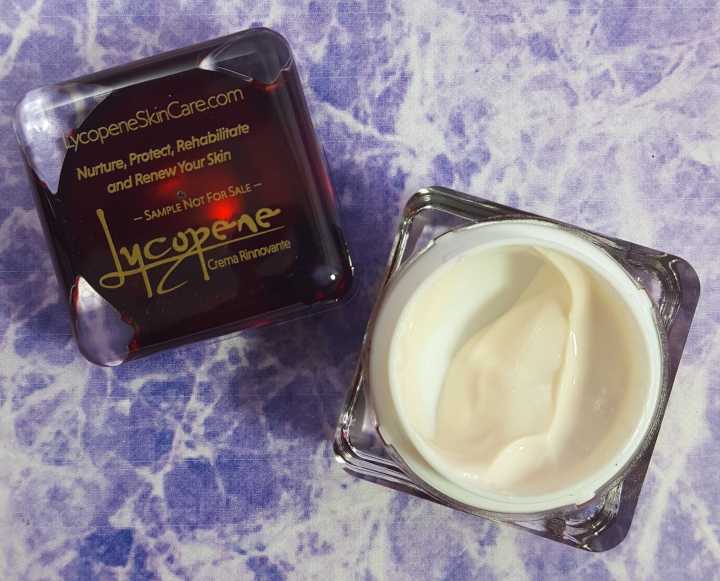 Lycopene Skin Care Cream Rinnovante (we got a sample size but for 1oz its $44.00) – A smooth moisturizer made of lycopene and astaxanthin as well as nineteen natural botanicals to moisturize, hydrate, and nourish. This was pretty smooth.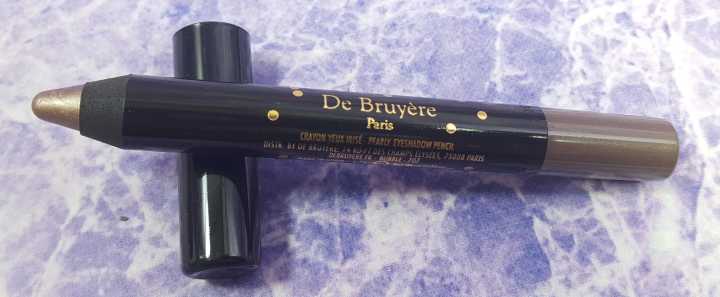 De Bruyere Beaute Jumbo Eye Pencil in Bubble 07 ($17.00)  – I love a good eye crayon. I use them as both a liner and as a shadow depending on my mood for the day. This is a nice khaki shade and is really in my color palette of eye shadows.  You can see the swatched color below.
Beautiful Nutrition Grapefruit Detox Shine Repair Shampoo (sample size but a full size goes for $12 for 13.1fl oz.) – This is a sulfate free shampoo that will help give your scalp a break from damage due to frequent exposure to heat, chlorine, and styling products.
Palmetto Derma Rejuvenating Antioxidant Mask ($12.43) – I'm currently a little obsessed with masks and trying all different ones. I've never tried anything from Palmetto so this gets me giddy with excitement. This is a soft clay mask that helps to purify skin by absorbing impurities and detoxing pores. Some people have experienced redness with this mask, so we suggest a patch test before using.
Gerard Cosmetics Lip Pencil in Ecstasy ($16.00) – Colors could vary with this one but I'm liking the Ecstasy. I'm not a huge lip liner person for actual lining of the lips but I do use it for all over color and then adding a gloss on top. This is a great shade for that without being too over the top in color. See the swatch below.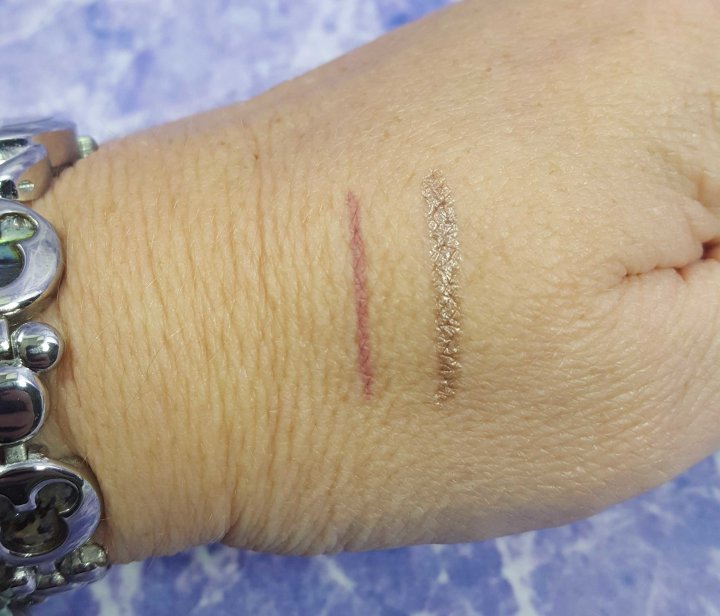 Here are the eye shadow and the lip pencil swatched on me. The eyeshadow is really sparkly and a shiny happy color. The liner is a nice light berry shade that I plan to use all fall as my base color with my normal Dr. Pepper Lipgloss on top.
This is a great all around GLOSSYBOX for me this month. It has a little for all parts of my beauty routine from the base up to the shine. While nothing just screams at me as perfect I love that I can try all the new to me items and get a well-rounded look with the addition of my basics.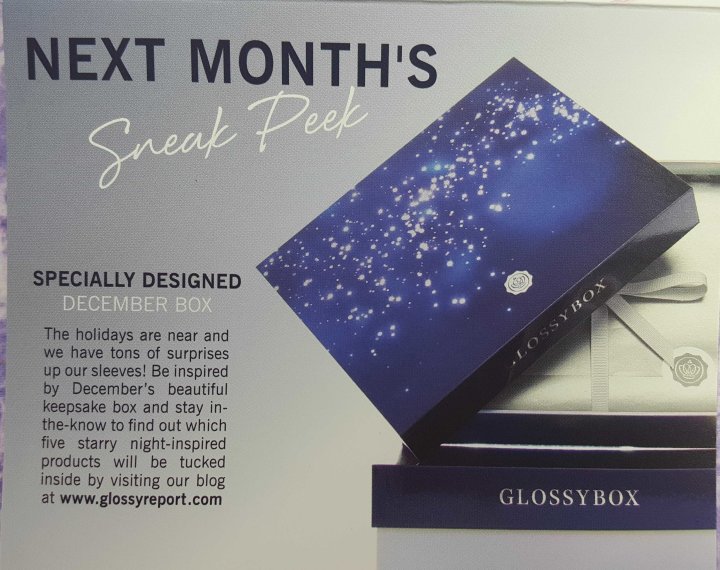 The information card has a sneak peek for the December box. Next month we are getting a special keepsake box for us to ogle over.
TIP: Your first box will be the current month until it says otherwise on their home page!
What did you think of the November GLOSSYBOX?