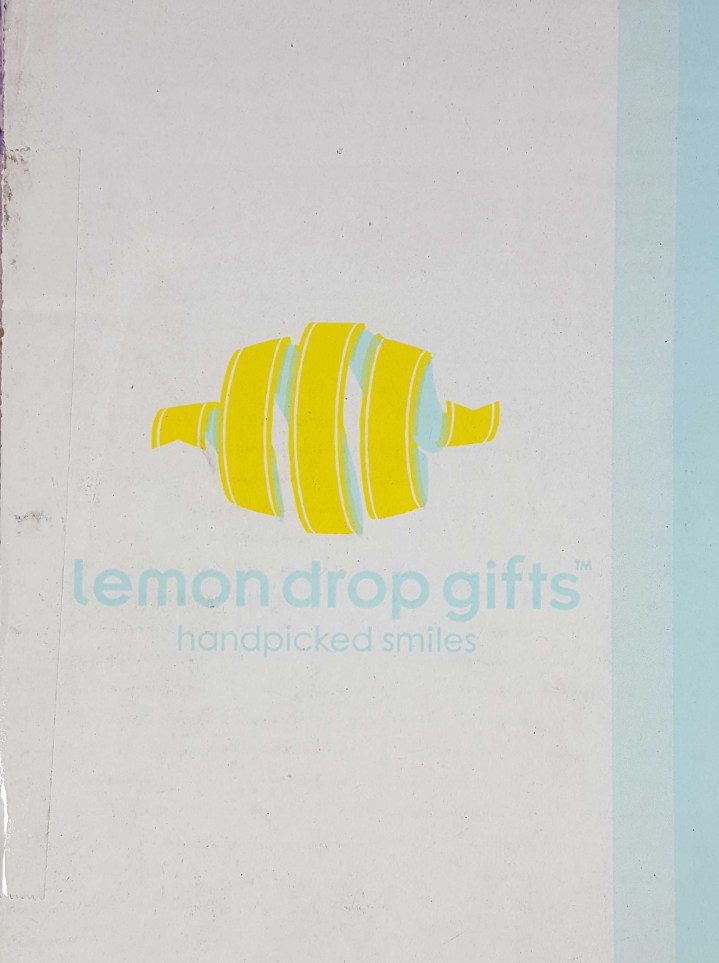 Lemon Drop Box is a monthly subscription box inspired by your mom and designed to be gifted to someone who is as thoughtful as her! Each box will contain 3-5 handpicked gifts and a personalized note and picture. This is the November monthly box but since the items are handpicked you may receive slightly different items.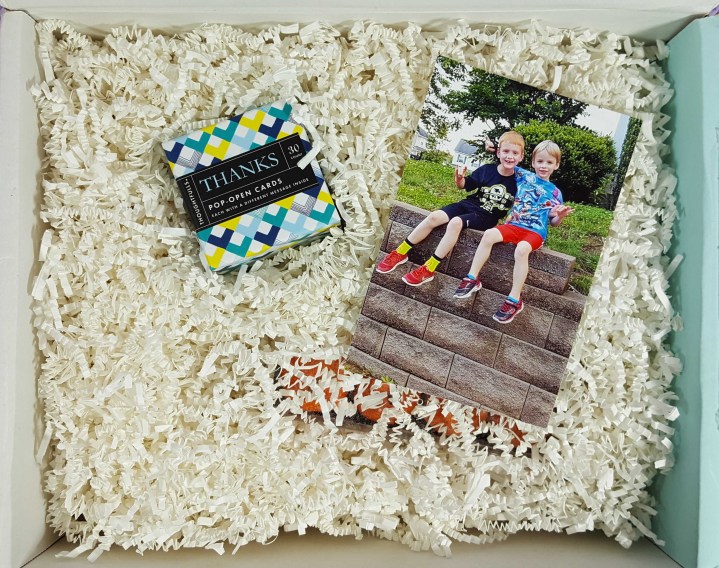 First look into my box and it is full of squiggles. I'm telling you nothing moves in this box with all of these squiggles in there. I love opening this box and seeing a picture of my boys. You can send them a picture to use or they can grab one off of your social media. I have them grab one for me so its a surprise each month.
DEAL: Save 10% on your subscription! Use coupon code HELLO10.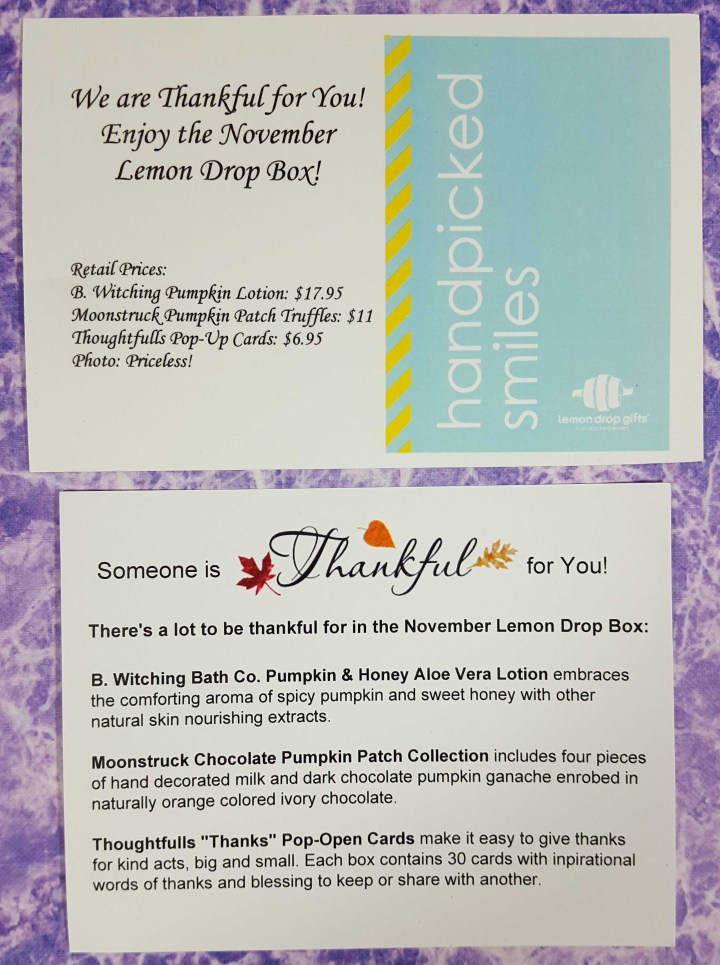 The top card is on the back of my picture and has a little note and the pricing of the items in the box.  The bottom is a nice information sheet telling me about the included items.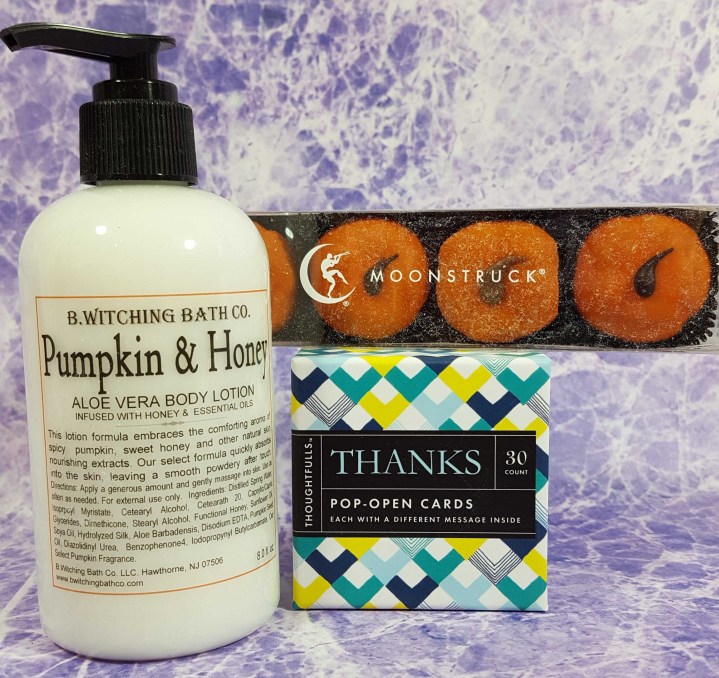 Everything included in my November box.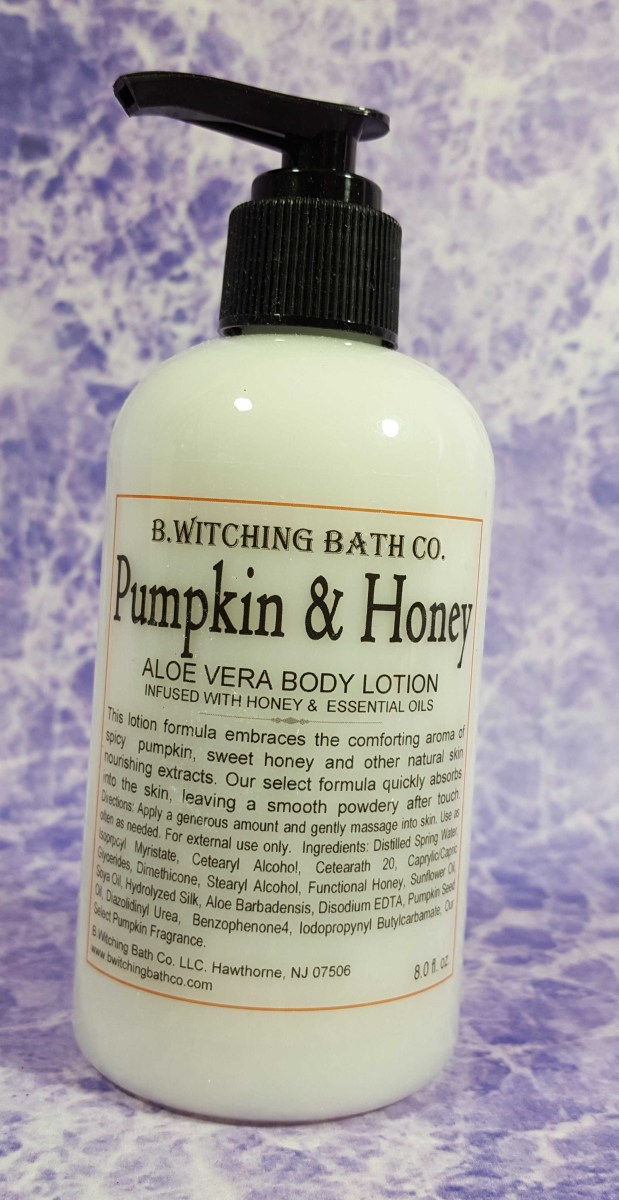 B. Witching Bath Co. Pumpkin & Honey Aloe Vera Lotion ($17.95) – My skin is so dry right now as we are just getting into the cold weather here in NC so lotion is a must. This smells so good and went on smooth and I didn't feel slimey after trying it out.
Moonstruck Pumpkin Patch Truffles ($11.00) – Don't laugh but I'm not a huge chocolate person and while I do like it here and there, these just aren't me.  I did, however, give them to my hubby and he said the one he had was yummy. We are saving the rest of them for Thanksgiving to share with people and they will look so cute set-out.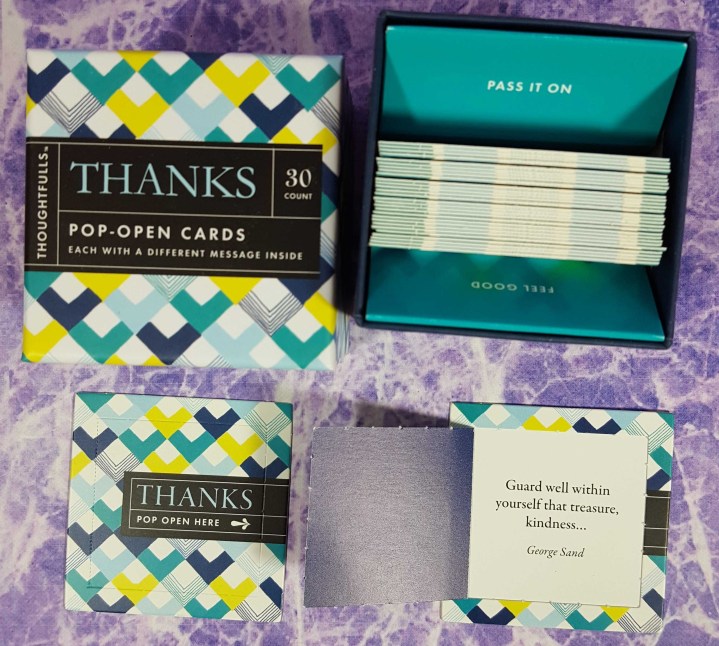 Thoughtfulls "Thanks" Pop-Open Cards ($6.95) – I am a huge card maker and giver and these are so cute. The box comes with 30 cards that you can pull out and then pop-open with a little sentiment in there.  Each sentiment is different so there are lots of options in there.  These are so cute and would be great to add in with a cute little gift and/or even slide in with a gift card.
A fun box again this month.  I love the personalization that comes in this one with the picture and notes.  This is a nice collection of fall and Thanksgiving items and ones that I/my family will use and eat right away. I'm thinking these cards will the cute to add to our Thanksgiving tablescape and my boys will have fun letting everyone read them as we go around.