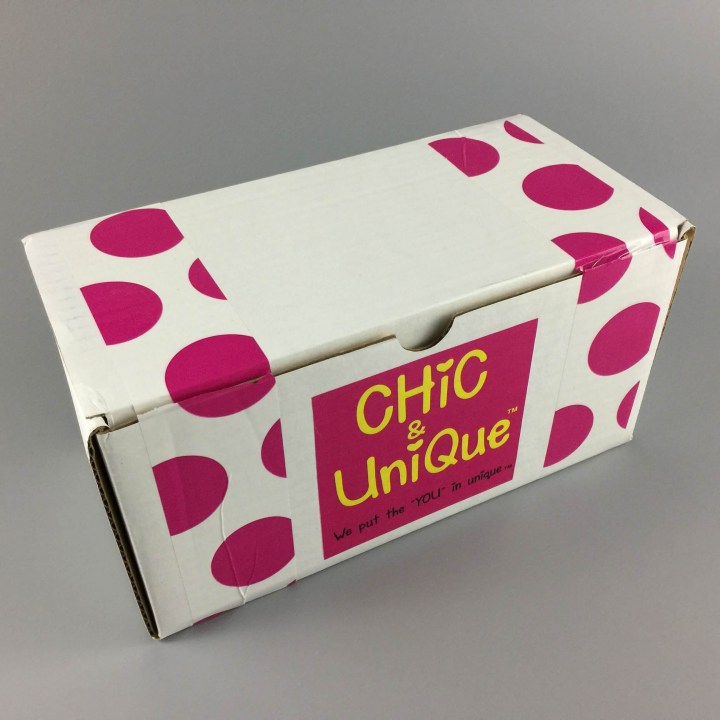 Chic & Unique is a style-packed monthly subscription box for tween girls, for only $25 a month. You can express your unique self with our fashionably fabulous products. From socks to stationery, pencil cases to patches, we put the 'YOU' in unique.
Neatly packaged with a list of contents.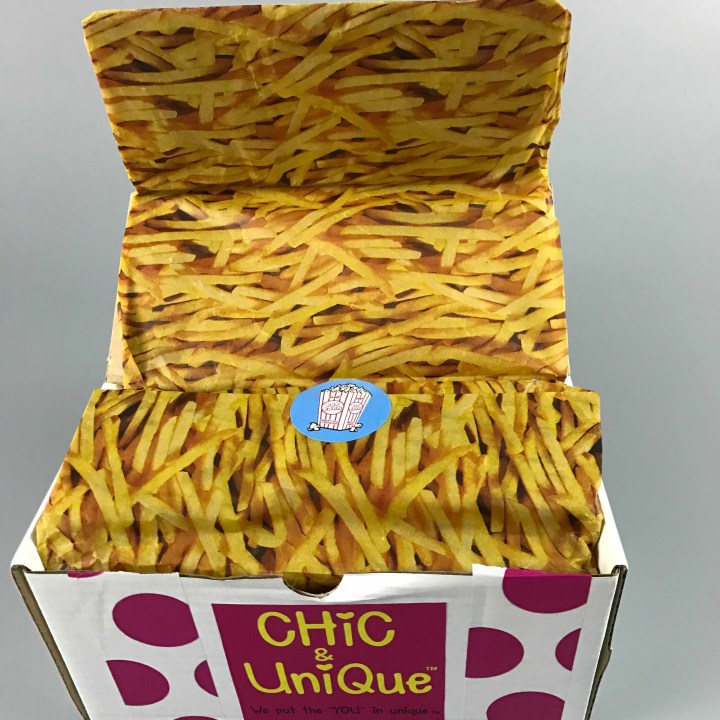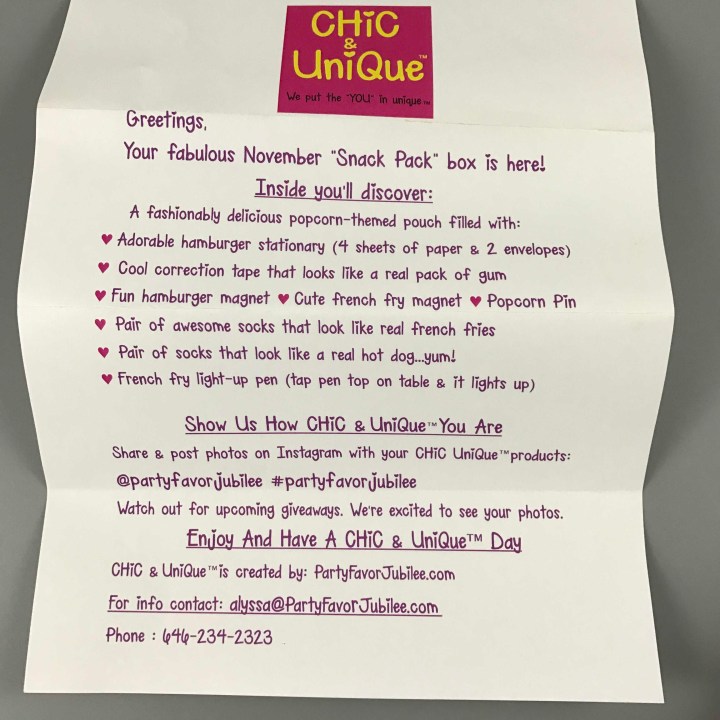 The list of contents is fun and has so much information included. Remember to share pictures on Instagram. This month's theme is snack pack.
All the goodies are hiding in this popcorn bag!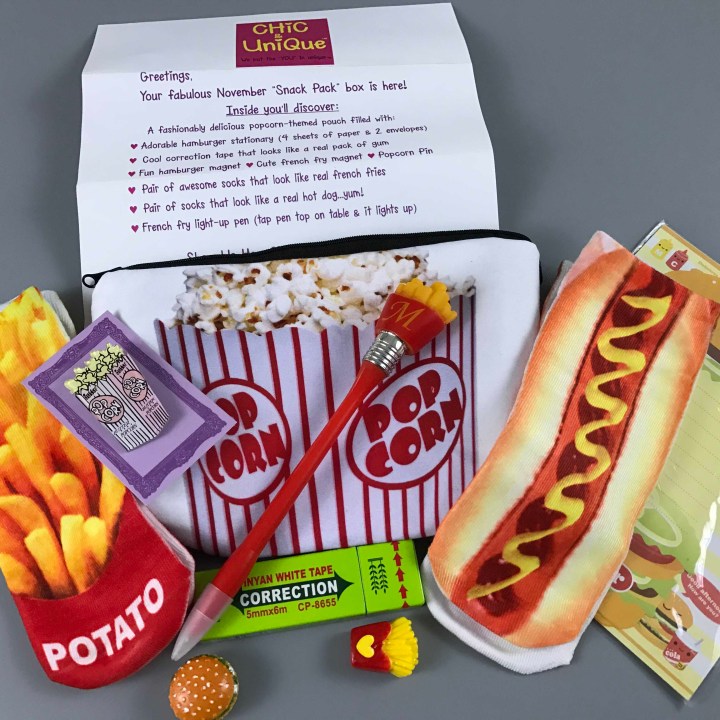 I can't believe all this fabulous stuff fit into that small bag! Every item is adorable and usable… this is such a fun box.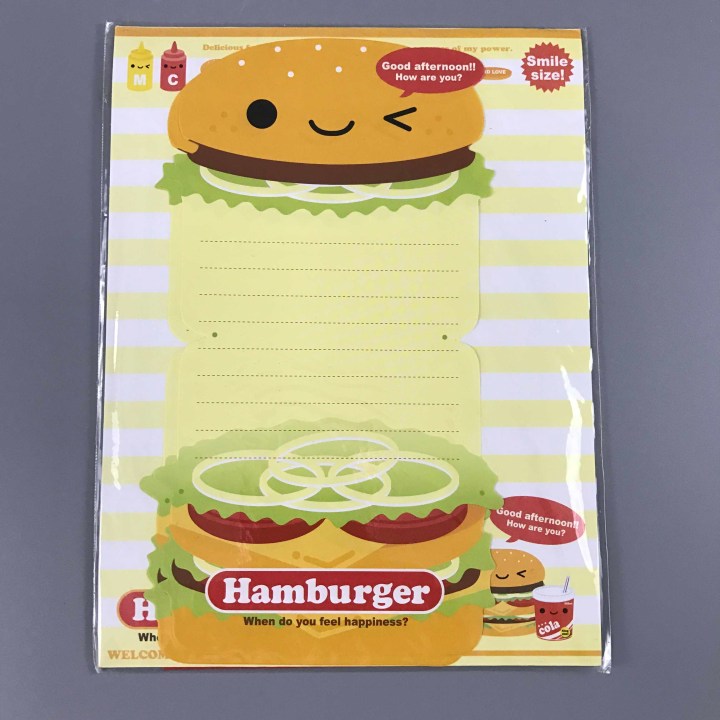 Hamburger stationary that is complete right down to the pickles. There are four sheets of paper and two envelopes included in this pack.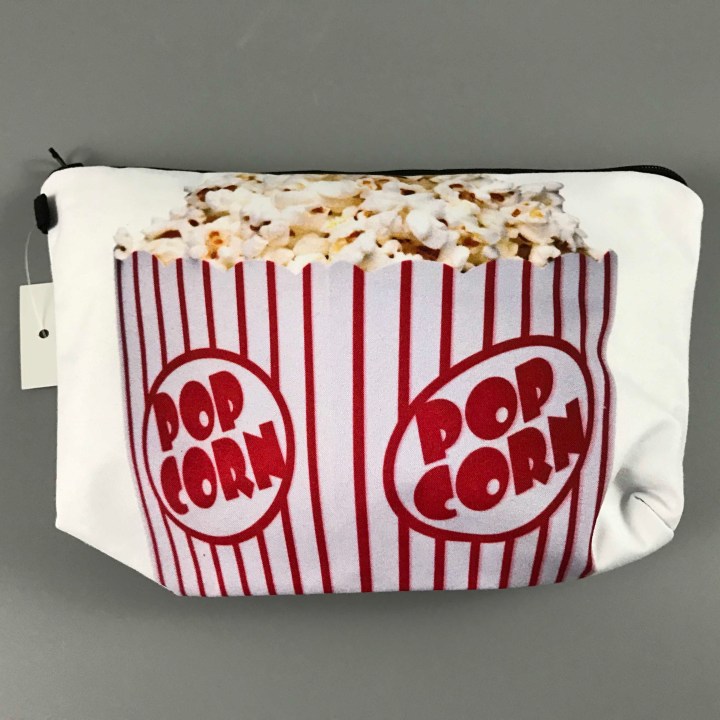 Popcorn bag, for the popcorn lover in my house, this is perfect. I intend to throw a movie gift card in here for Christmas, then she can fill it with makeup or pencils. I just love the size because she can hide personal items and still start a conversation with this item.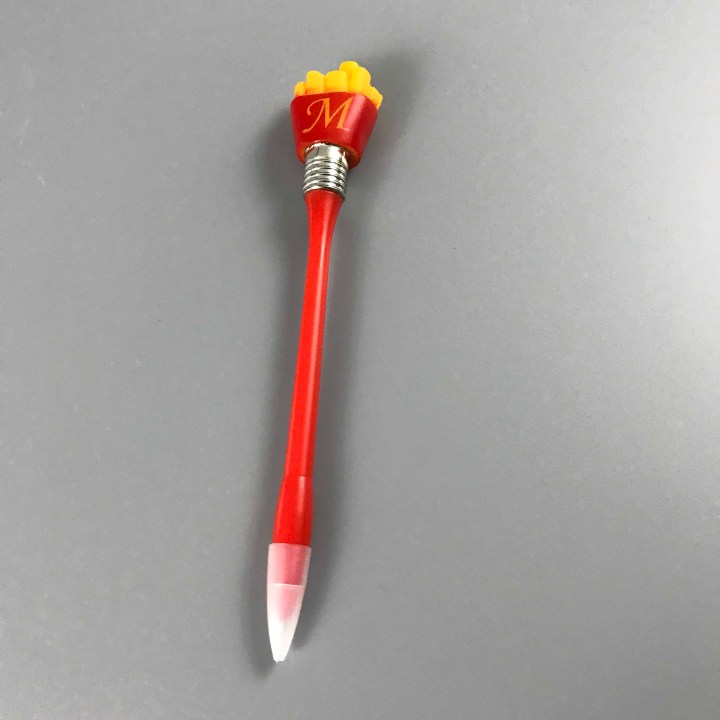 French Fry Pen that lights up! This pen is a little top heavy but really adds personality to the pencil holder on the desk.
Socks! These hot dog socks are so cute and light weight. My daughter wears a uniform to school and everything is monitored but her socks so these dogs are going to add a personal flare to her boring uniform.
More socks! What kid doesn't like French fries? These are sure to be a hit, keeping toes warm while sharing your love for food, I call that a win.
Adorable magnets that look just like a hamburger with a side of fries. These would look great in a locker, fortunately for me she doesn't have a locker and I get to display them on my refrigerator.
I love this correction tape that looks exactly like a pack of gum. I can see tricking the teacher with this one.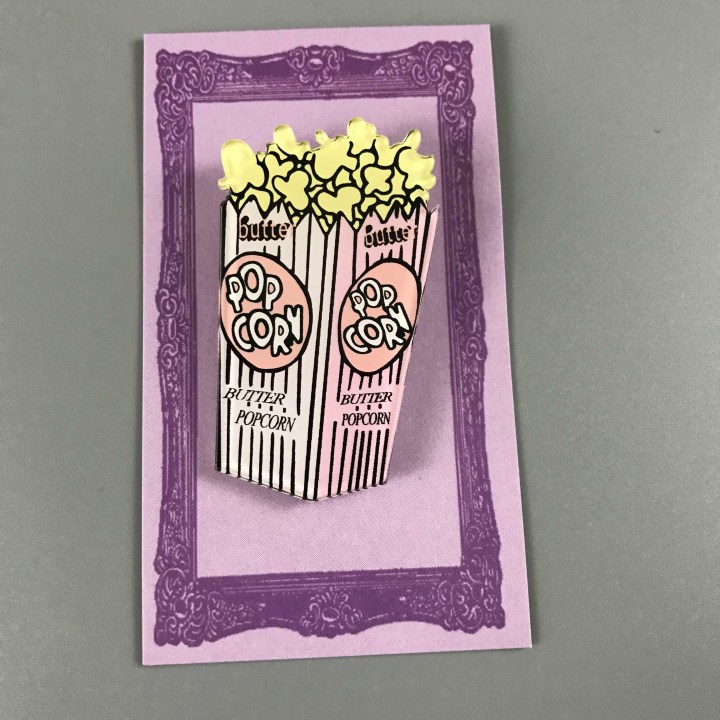 A popcorn pin.
I love Chic and Unique, they find the cutest items with the biggest amount of personality and fun. I only wish I had found out about it before last month as it's great for girls 7-12 (and moms too). I will be ordering this as a Christmas gift for my niece because there is so much to love and it's always fun to feel special when you get mail. I can't wait to put some of these goodies into stockings for the young ladies in my life. Once again I'm waiting with bated breath to see what next month will bring.