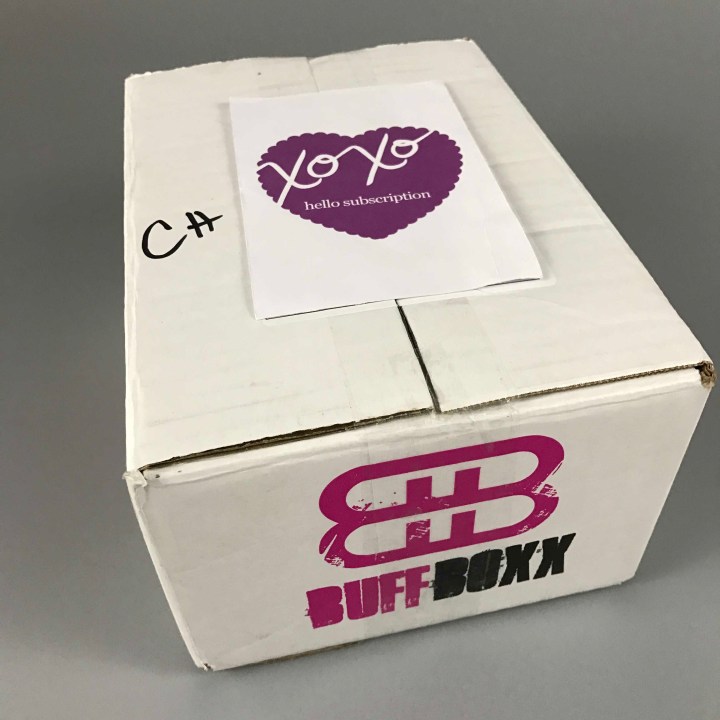 BuffBoxx is a monthly subscription box that delivers premium name-brand apparel, accessories, nutritional snacks, supplements, meals, and workout guides – everything you need to be a better you. You don't have to be great to start, but you have to start to be great! So whether you need a nudge taking that first step towards a healthier lifestyle or you are in full stride, BuffBoxx is your monthly reward keeping you on the right track!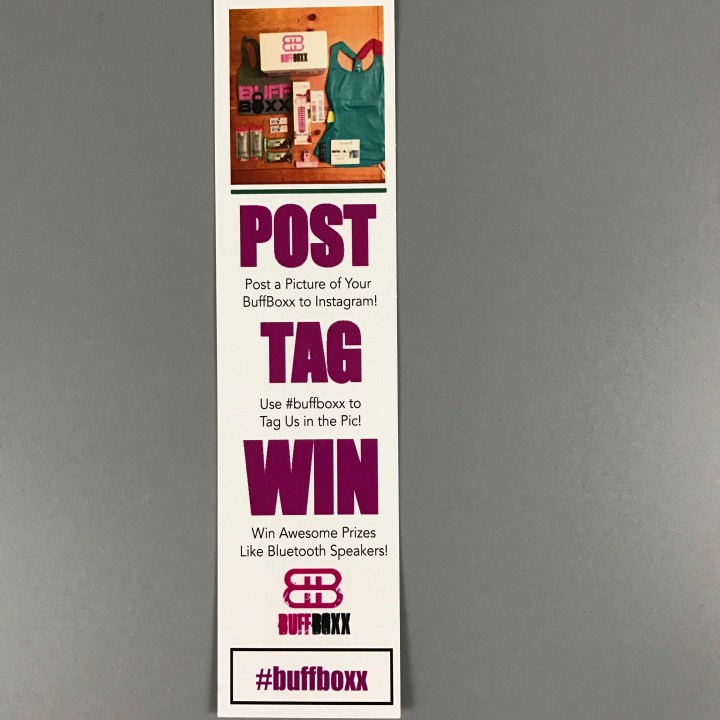 Stay in contact with Instagram and you could win awesome prizes!
DEALS: Save 15% on your first BOXX! Free Shipping & Free Exchanges on Apparel + A Charitable Contribution to the Cause of Your Choice. Use coupon code HELLORX. Expires 01-31-2017.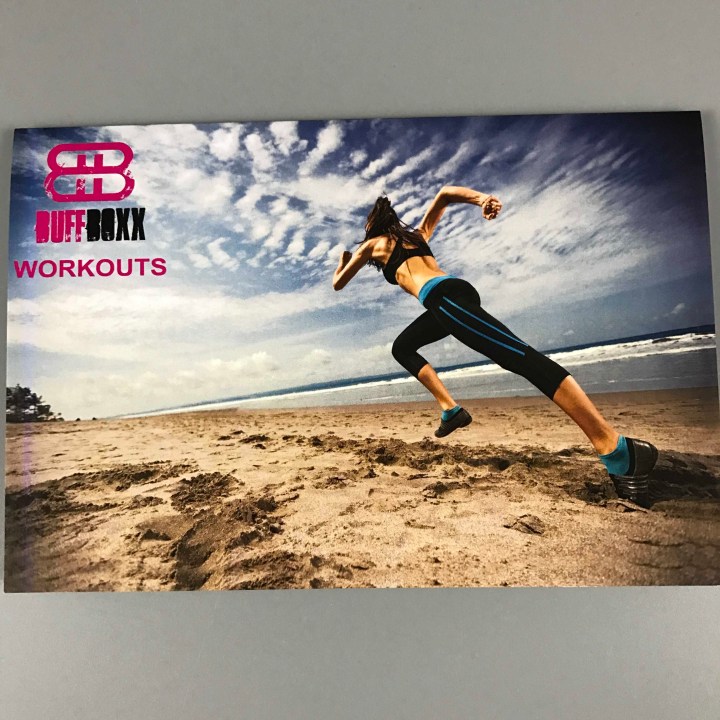 BuffBoxx Workouts… on the flip side is a man getting his workout on as well, but I choose to highlight just the ladies items because that's what I got specifically.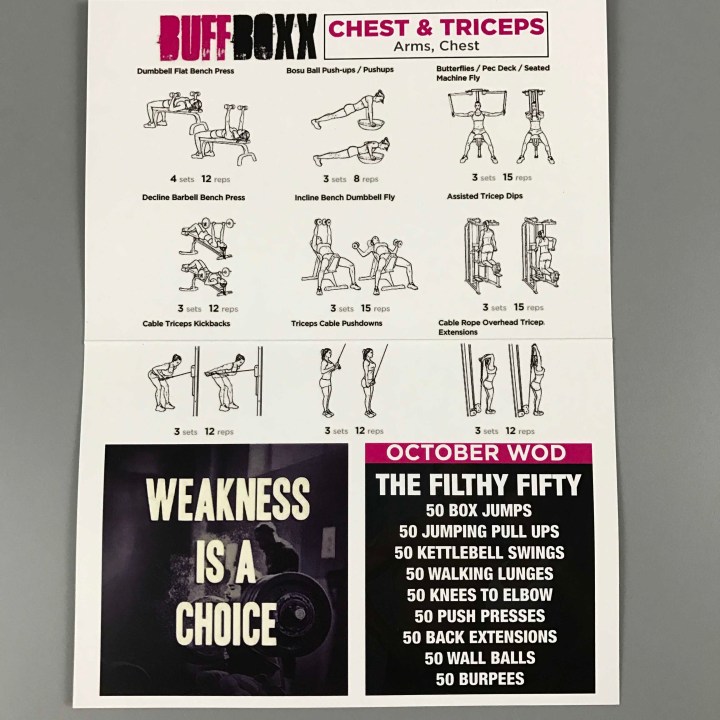 An illustrated workout focusing on chest and triceps, and the filthy fifty. I love this quote of "weakness is a choice." This might be the most motivating thing I've seen all week.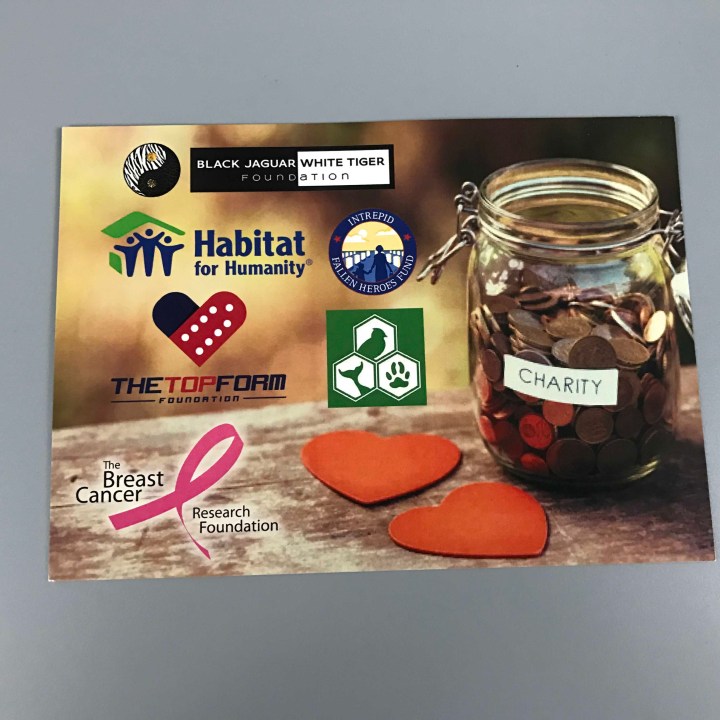 BuffBoxx cares about your quality of life and the quality of the world you live in. That is why a portion of all proceeds goes directly to the charity of YOUR choosing!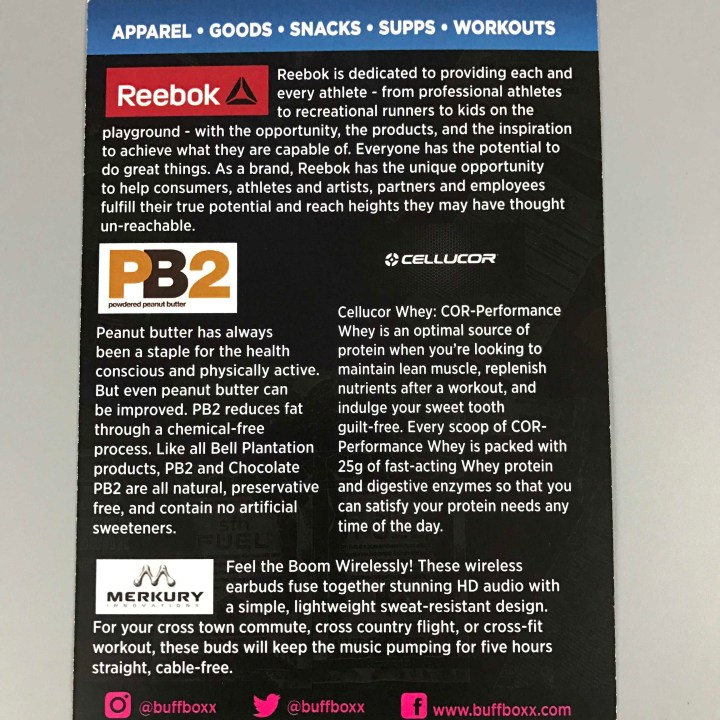 A list of all the amazing companies that are contributing to this box and a description of them as well. Also, don't forget to keep in touch via social media.
A coupon! I look at this drink almost every time I'm at the store and I'm so excited to try it, for free.
A meal plan by Fitness VT. This is the greatest feature, meals with snacks and a grocery list. This is the busy girl's answer to eating right and I love it.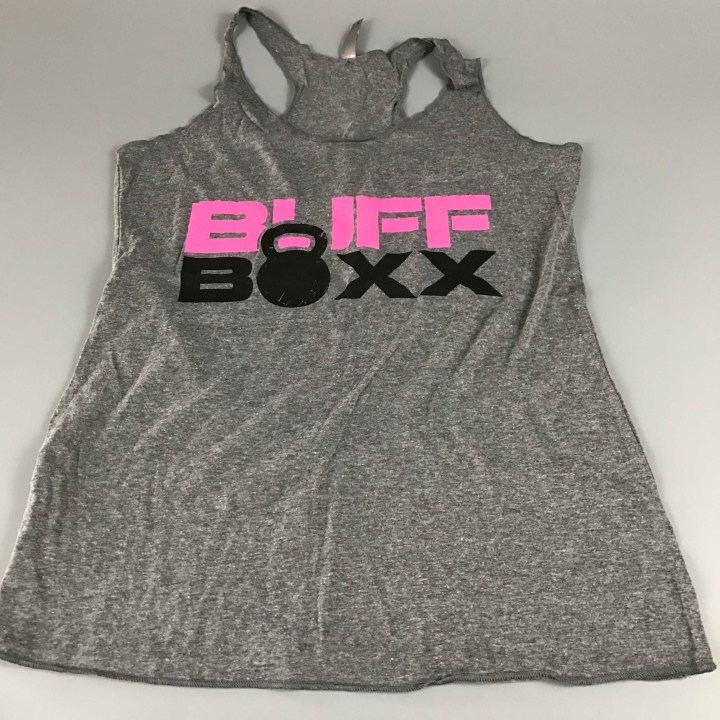 Buffboxx Racer Back T-Shirt In Gray. This shirt is awesome for working out or lounging around the house. I love that I can support this subscription box in style and look like a champ while kicking the elliptical in the butt.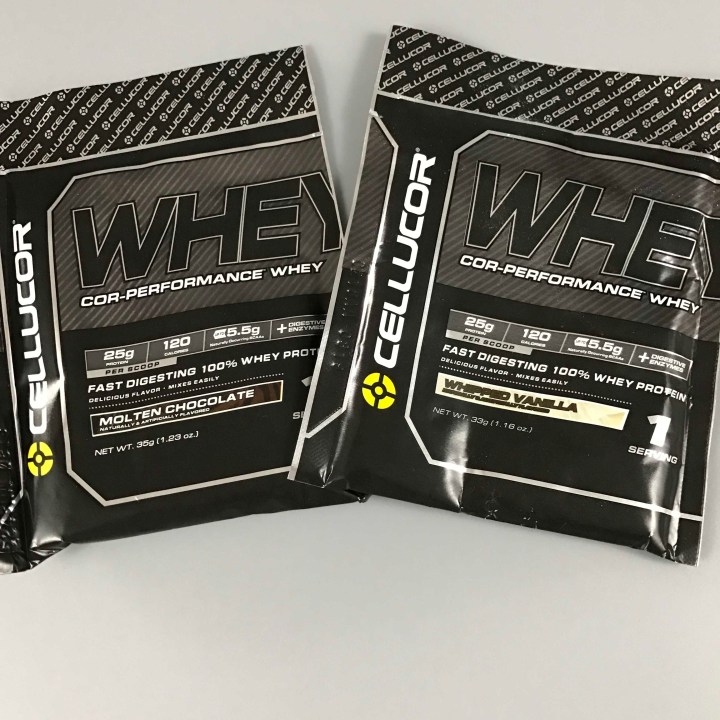 Cellucor Whey Cor-Performance Whey In Molten Chocolate And Whipped Vanilla. I haven't had a chance to try them but I'm beyond excited. My plan is to add this to some unsweetened almond milk for a quick breakfast.
Merkury Innovations Lift Wireless Earbuds retail for $27.99. From the reviews I've read these are an amazingly good pair of earphones for the right price. I'm currently charging them to try them out with my iPad for Netflix, I know I should be at the gym but my hard breathing might not give me the right sound.
Body Wipes For Gals From Goodwipes.com, retail price is $8 for a box of 10. These wipes are great for a quick wipe down after a hard workout or when you are camping and don't get a shower for a few days. I'm going to be adding these to my gym bag for those days I have to run to the store after the gym.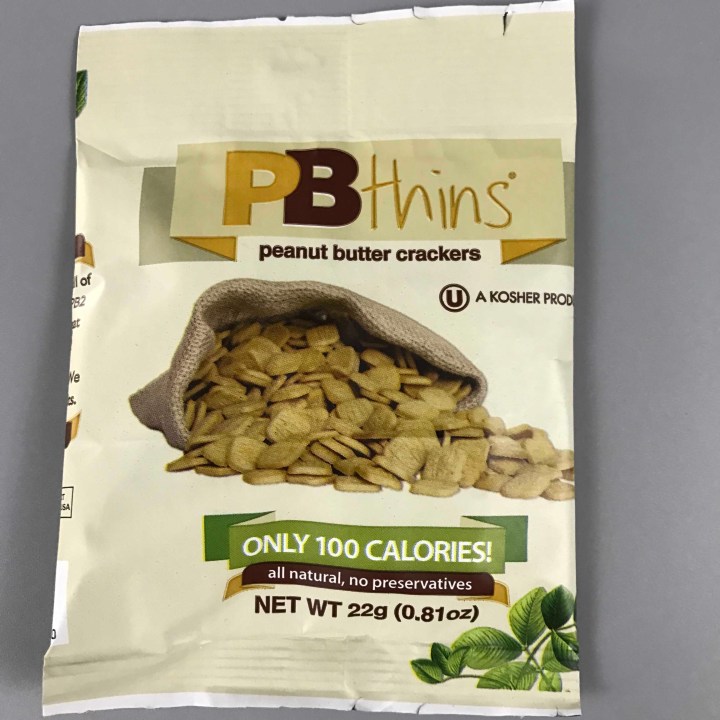 Pb2 Peanut Butter Thins…holy mackerel these are great! Sweet without too much sugar and only 100 calories, my daughter and I are in love.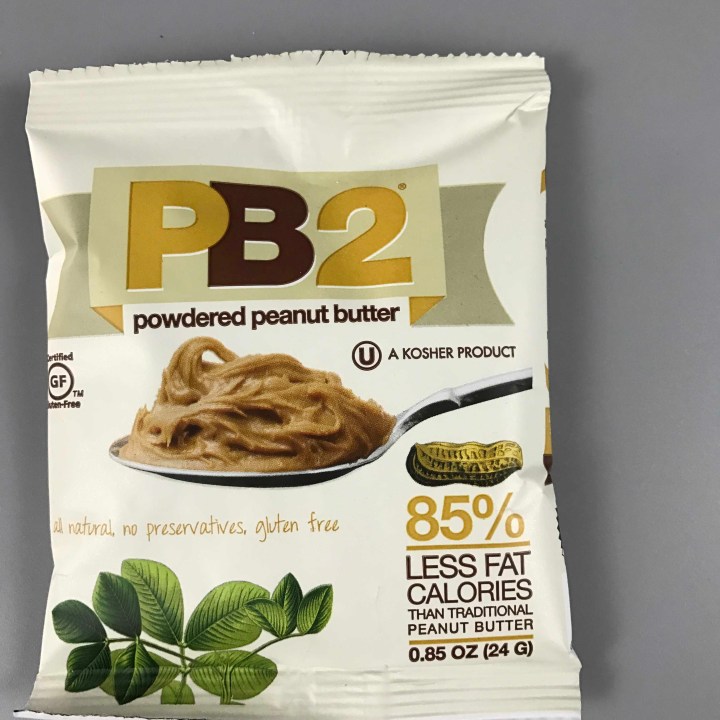 PB 2 Powdered Peanut Butter, powdered peanut butter is one of the most delicious low-calorie foods I've found since getting on the healthy train. I know the directions say add water but we like to add it to vanilla yogurt and dip apple slices.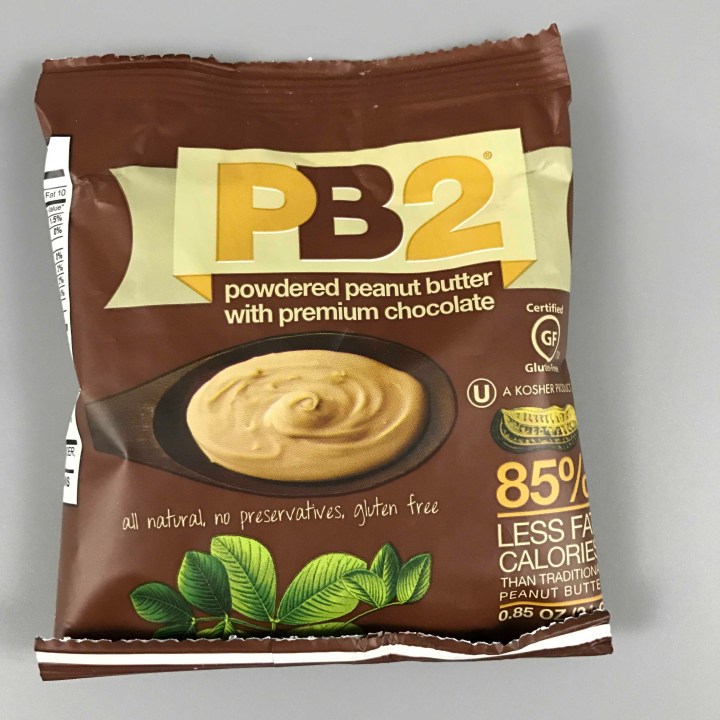 Pb2 Powdered Peanut Butter With Premium Chocolate, another winning low calorie treat with just the right amount of chocolatey goodness.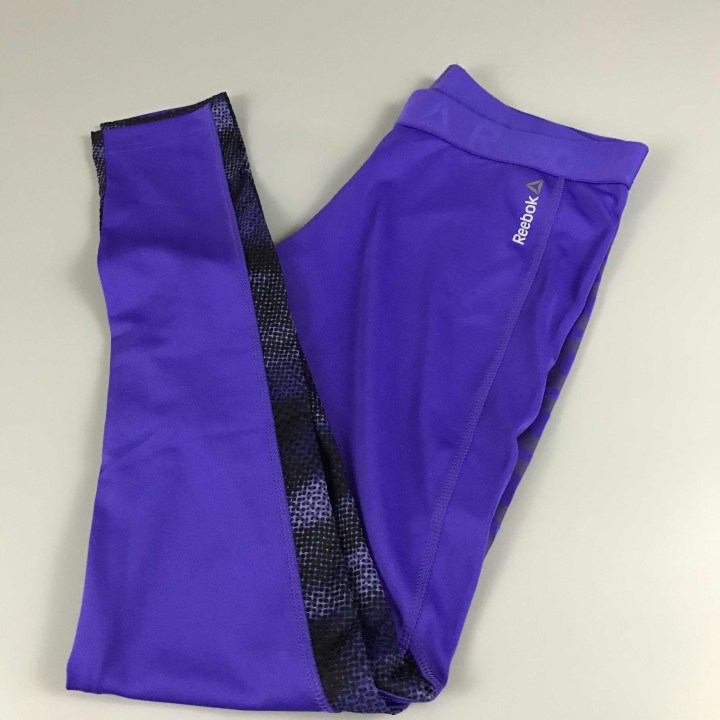 Reebok Speed Wick Workout Pants retail for $40. These pants are super comfortable and dry quickly. They fit snugly so there is no chance of chaffing and the color just screams look at me.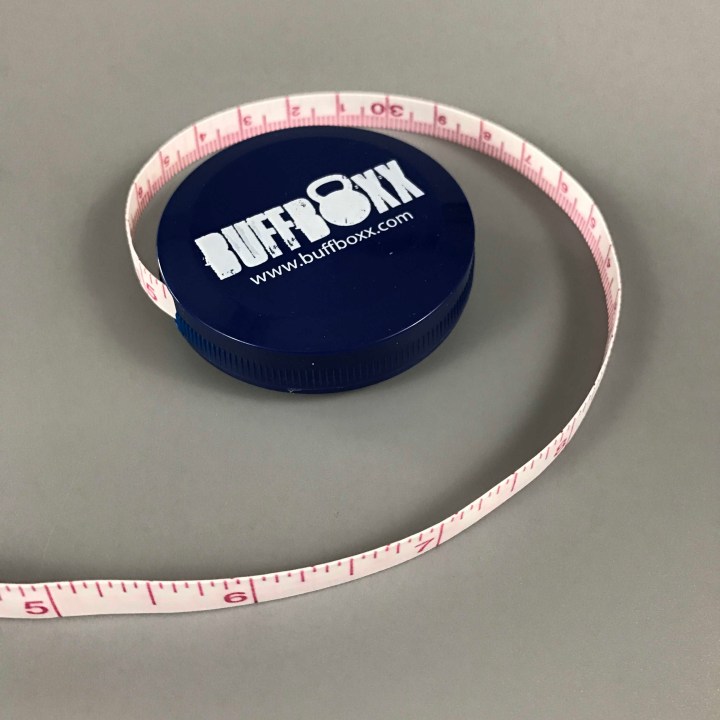 A Tape Measure with the BuffBoxx website on it. This is the one thing that has been missing from all other healthy lifestyle boxes. I measure in inches lost more so than pounds because I think it shows more so I was happy to get my own measuring tape and not have to have my mommy take measurements every few weeks.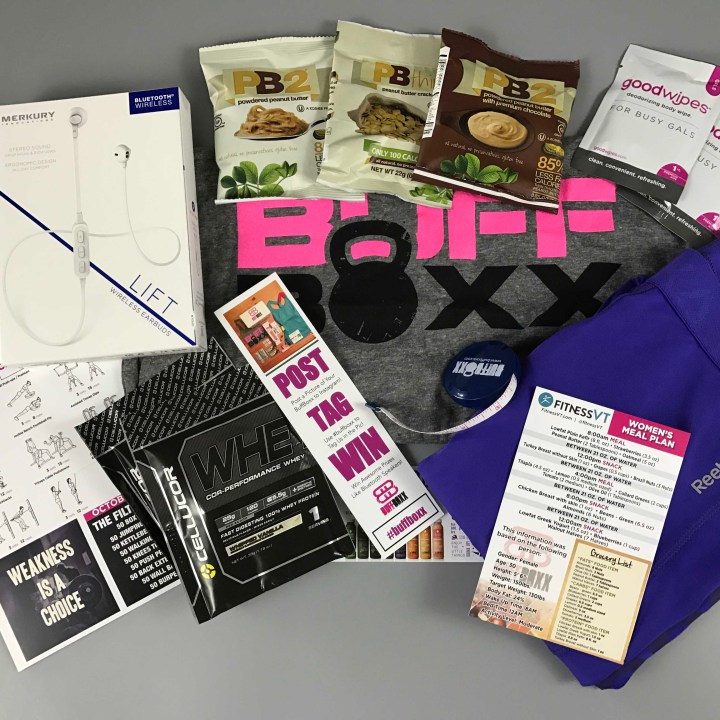 All of this awesome stuff fit into a handy subscription box that is delivered to my door for $49.99 a month. The meal and workout plans are top notch and exactly what I have been looking for without me putting in the hours of planning. I love how there is a happy balance between snacks, working out and apparel, nothing is more important than looking good while getting fit. I look forward to seeing what greatness next month brings.