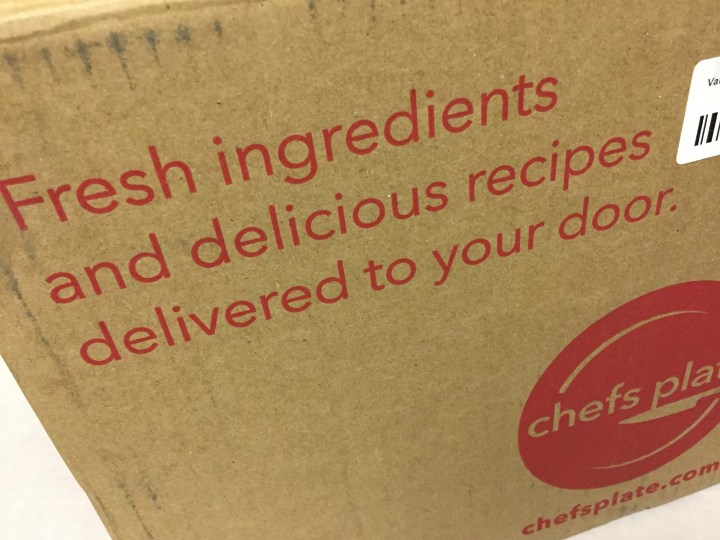 I've always been envious of the amazing meal planning boxes in the States – I'm a single girl, and grocery shopping always yields me too much wasted food! Meal planning boxes always appealed to me, but Canadian boxes have so far been limited to the East Coast. Not anymore! In the last six months, some have made their way west and Chef's Plate is one of the few that delivers to my area. I'm so excited to be trying their service. Like most meal plan subscriptions, it's shipped weekly but you have the option of skipping if the recipes don't appeal to you, you're going to be away, or have other plans.
Chef's Plate plans are pretty simple!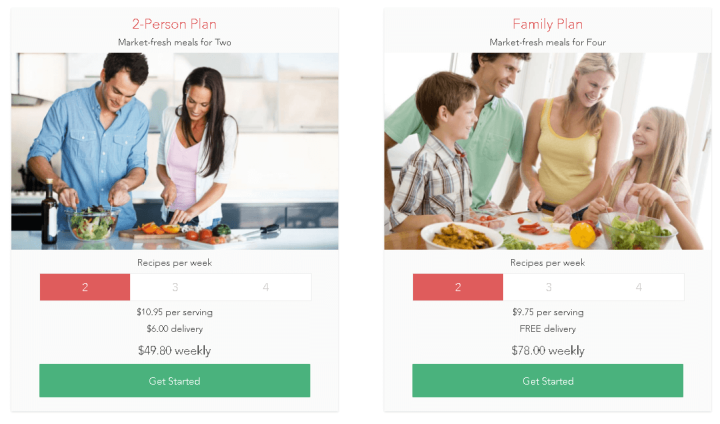 2-person plans let you choose 2-4 recipes weekly. If you only choose 2 recipes there is a $6 delivery charge. 4-person (family) plans have the same options. The recipes available differ slightly between the two. The recipes available can be customized based on your preferences; you can choose to only request recipes with or without certain meats. Gluten-free and vegetarian meals do pop up occasionally.
Chef's Plate is sent by FedEx; I have mine shipped to my work address as I live in an apartment. Chef's Plate provides adequate packaging to keep ingredients fresh and cold if they need to leave it at your door; the ice packs are gel-based and recyclable.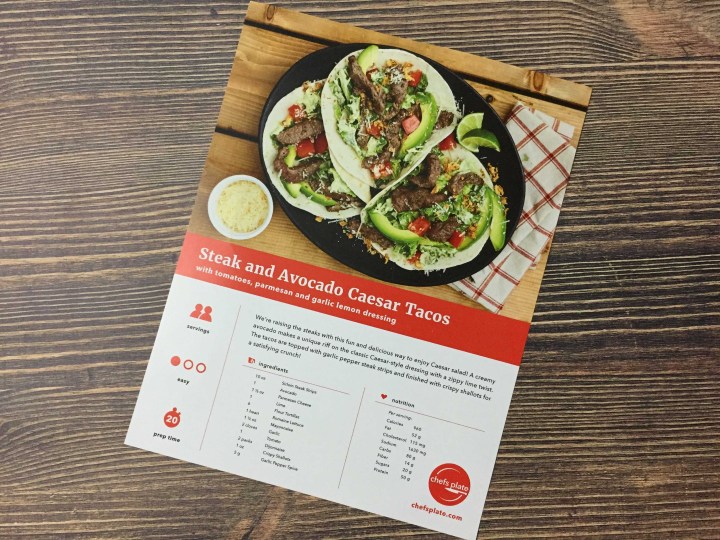 The first recipe I chose was Steak and Avocado Caesar Tacos I'm a bit formulaic when I order from Chef's Plate – I like to choose a pasta dish as the leftovers keep better, and then a meal that includes an entree and side for a bit of decadence.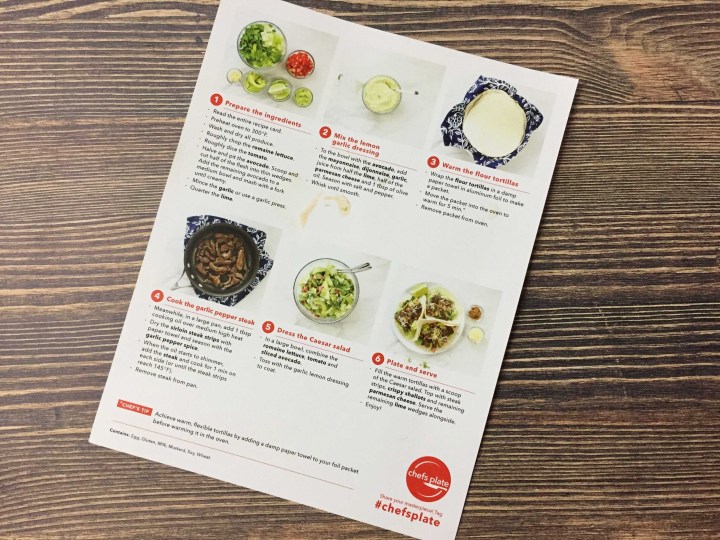 The recipe is clearly laid out and includes photos. I love that they have a "Prepare the ingredients" step as the first step, as it gets all of the chopping, cleaning, etc done ahead of time so when you need to add the ingredients you really do just have to throw them in.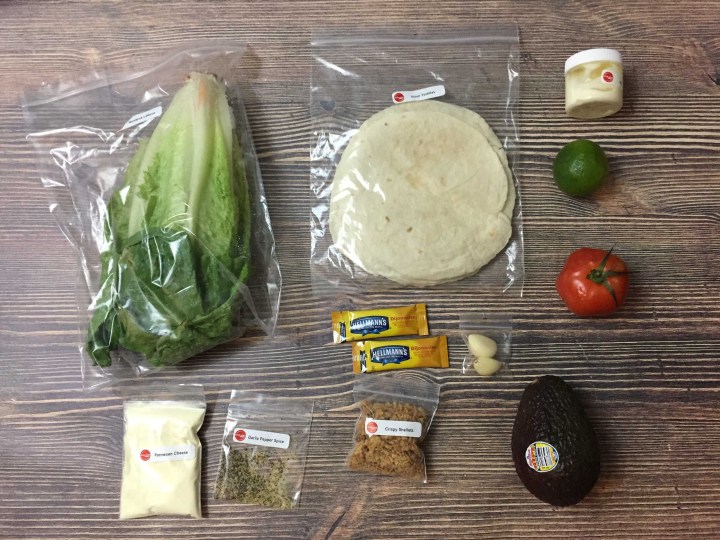 Everything is included. The avocado was perfectly ripe, hooray! They can always be tricky to time right.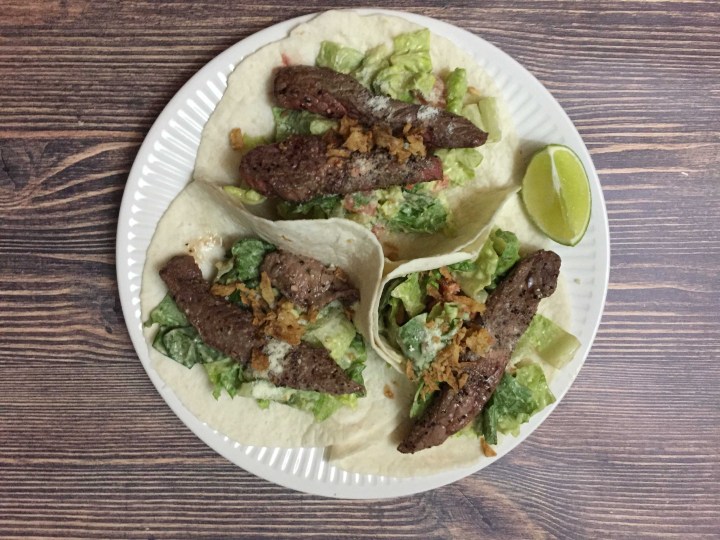 This was hands down one of my favourite Chef's Plate recipes. This was so garlicky, though! I love garlic but even I was like, wow, I am not going near anyone for at least a day! The crunchy shallots were also really addicting.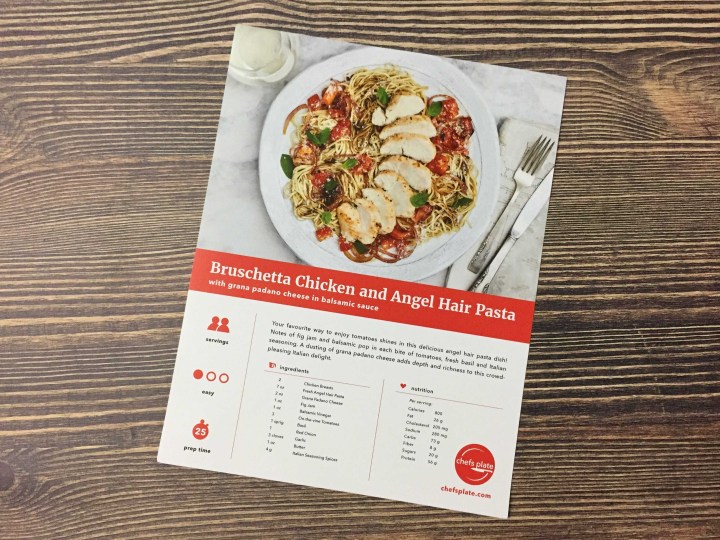 My second dish was Bruschetta Chicken and Angel Hair Pasta.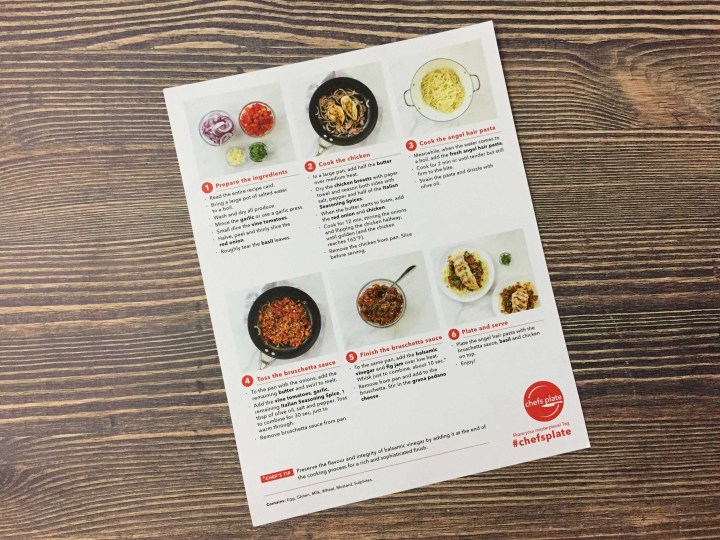 This recipe incorporates tomato, onion, garlic, fig jam, balsamic vinegar, and cheese into the sauce.
I held off on preparing this dish until Monday, but everything was still in good conditions. The tomatoes were very soft, which meant the bruschetta sauce itself was quite liquid.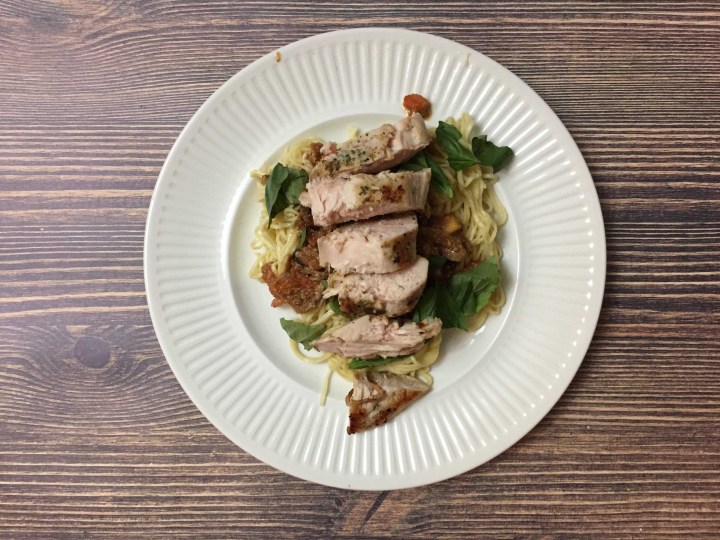 It doesn't look as pretty, but it was absolutely delicious. The angel hair pasta was quite soft; I might have overcooked it. But the bruschetta sauce was delicious and the chicken was moist and flavourful.
Are you a fellow Canadian looking to give Chef's Plate a try? They have service in BC, AB, MB, and ON. Use the promo code #3platesFromUs for three free plates to start out  – you can skip weeks easily if the recipes don't appeal to you. And yes, the hashtag is part of the coupon!
Have you tried Chef's Plate? What recipes have you enjoyed?